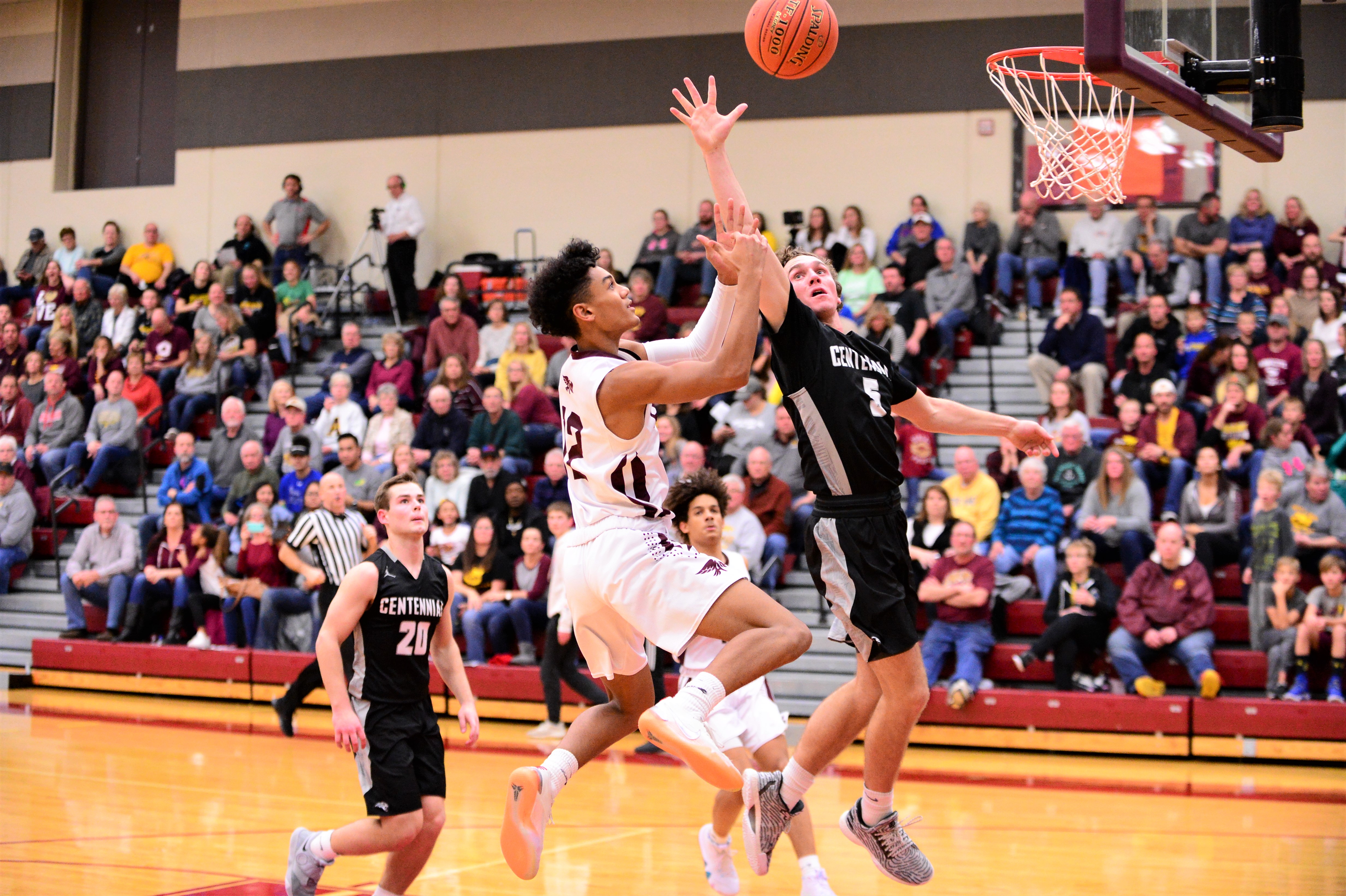 Both the Ankeny and Ankeny Centennial boys' basketball teams will start postseason play at home.
Coaches' seed meetings were held on Wednesday throughout the state to determine the substate pairings. Ankeny received a No. 3 seed in Class 4A Substate 7, while Centennial earned a No. 4 seed in Substate 8.
Ankeny (11-6) will host Des Moines Roosevelt (5-12) in a substate quarterfinal on Feb. 18 at 7 p.m. The Hawks defeated Roosevelt, 88-63, on Jan. 28.
A victory would advance Ankeny to a substate semifinal at second-seeded Dowling Catholic (10-8) on Feb. 22 at 7 p.m. The Maroons, currently on a five-game winning streak, won both meetings against Ankeny this season, 58-51 and 65-57.
Top-seeded Valley (15-3) will host Indianola (12-3) or Southeast Polk (6-12) in the other semifinal. Despite their record, the Indians received a No. 4 seed because of their schedule–they play mostly Class 3A opponents.
In Substate 8, Centennial (5-12) will host Fort Dodge (6-12) in a quarterfinal on Feb. 18 at 7 p.m. The two teams will also meet on Tuesday at Centennial in the final week of the regular season.
If the Jaguars win, they will advance to a substate semifinal at top-seeded Waukee (16-1) on Feb. 22 at 7 p.m. The Warriors posted a 59-36 victory at Centennial on Jan. 26.
Second-seeded Johnston (14-4) will host the other semifinal. The Dragons will face Des Moines Hoover (10-8) or Des Moines East (1-14).
Both substate finals will be played at a site to be determined on Feb. 26 at 7 p.m.