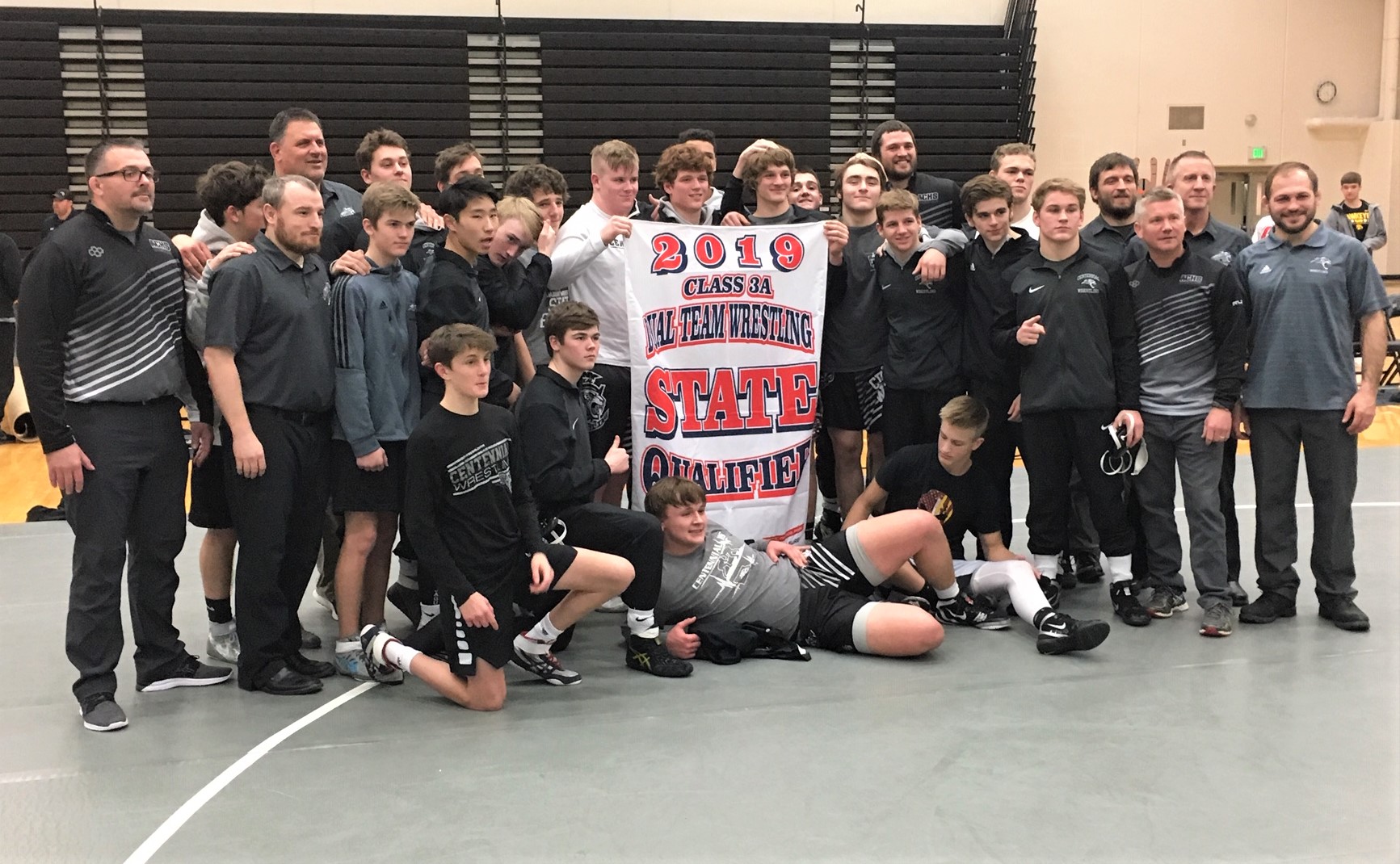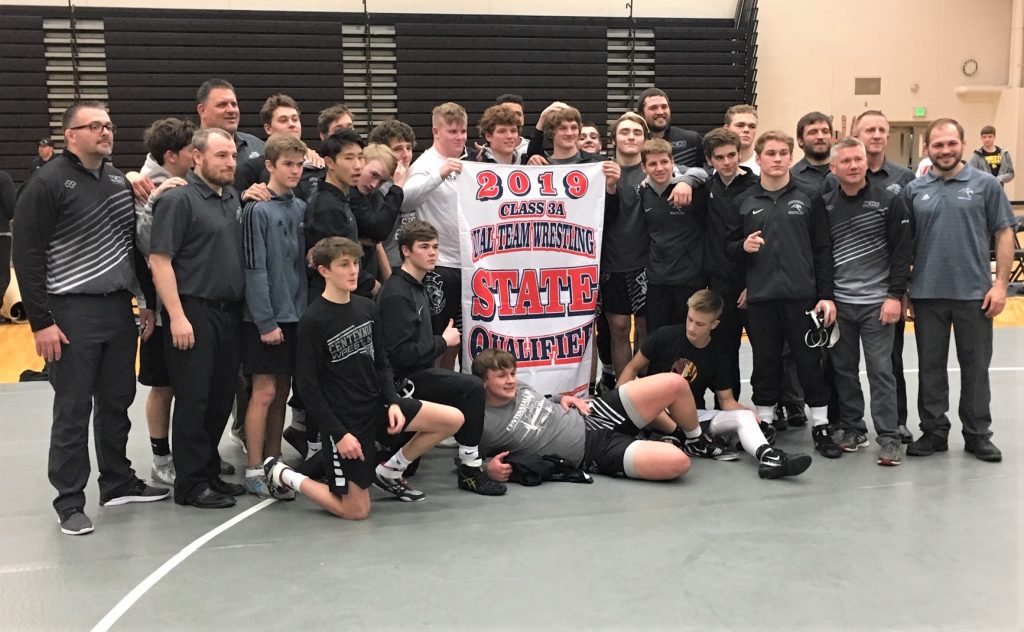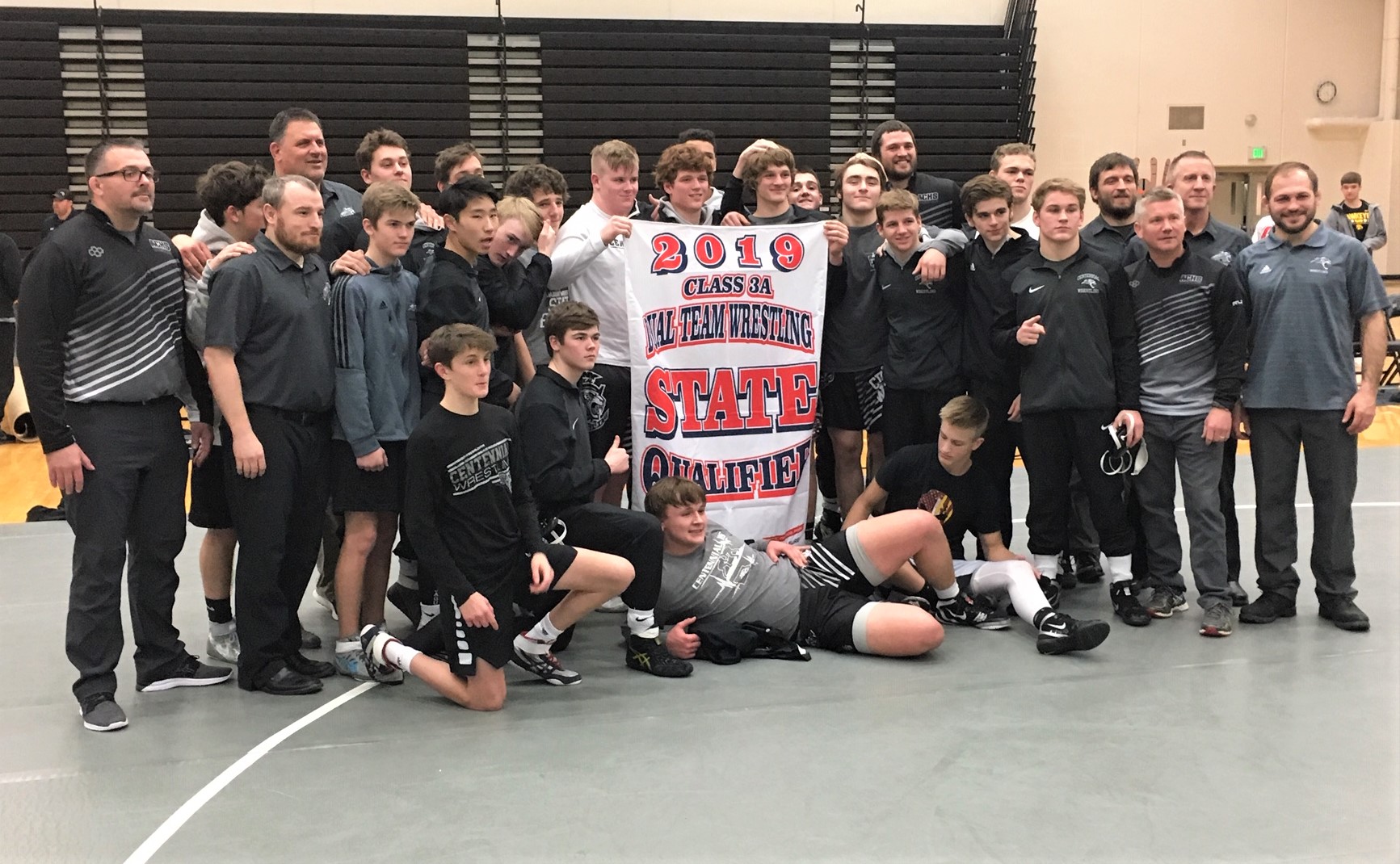 The Ankeny Centennial wrestlers aren't satisfied with just qualifying for the state duals tournament.
The Jaguars are looking to capture the Class 3A crown.
Third-ranked Centennial advanced to the tournament for the first time in school history with a 54-19 victory over No. 14 Johnston in a regional final on Wednesday at Centennial. The Jaguars improved to 19-0 on the season.
The state duals tournament will be held on Wednesday at Wells Fargo Arena in Des Moines. The traditional state tournament will be held Thursday through Saturday, which often results in a few teams deciding to hold some of their qualifiers out of the duals tournament.
But the Jaguars won't be one of them.
"This is the first time we've ever qualified, and I think it's great," said senior Nic Leo. "We're not going to go out there and forfeit. We're going to do our best to win both traditional and duals."
Centennial had already posted a 44-24 victory over Johnston on Jan. 17. The earlier matchup decided the CIML Central Conference title.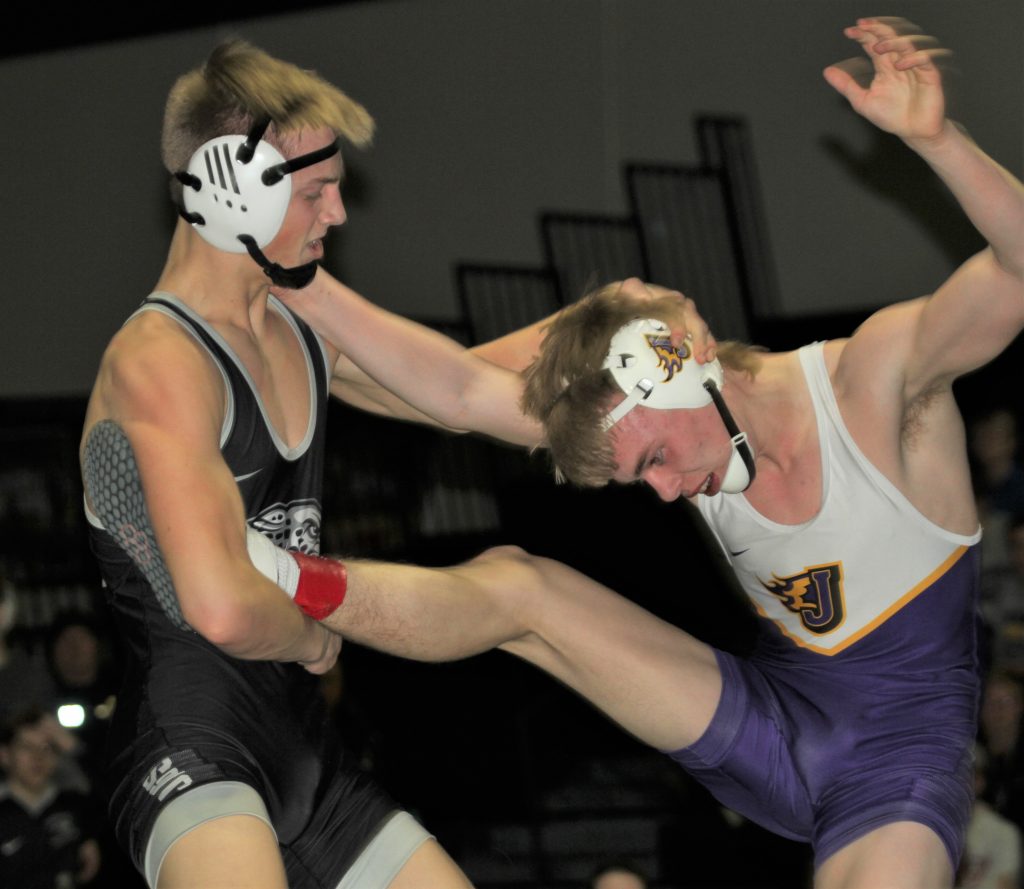 The Dragons (13-6) earned a rematch when they defeated Dowling Catholic, 53-27, in the regional semifinal. Centennial coach Jay Groth said he wasn't very confident going into the final.
"I know we've got good wrestlers and they've been stepping up all year long, but as a coach coming in here trying to do something for the first time at Centennial, I've been nervous all week long just trying to figure out where is the best spot for each guy," said Groth. "But fortunately, our guys stepped up to the challenge."
The Jaguars recorded eight falls en route to the victory. The fourth-ranked Leo pinned Tyler Christensen in 1 minute 57 seconds at 182 pounds to punch Centennial's ticket to the state duals.
Jackson Bresson at 113 and Noah Blubaugh at 120 opened the meet with back-to-back pins. The Jaguars later got falls from Carter Bennett at 138, Scott Doup at 170, Jackie Wells at 220 and Lane Pruisner at 285.
Logan Neils, who is ranked second at 170, dropped down to 160 and also had a fall.
"Our mantra all year has been #pintowin," Groth said. "It might be corny, but these guys are doing a good job of living by that mantra. They're looking for the fall every chance they get."
Fifth-ranked Eric Owens got a takedown in overtime to post an 8-6 decision over James Edwards at 145. Eighth-ranked Ethan Frazier later won another close match, posting a 7-4 victory over Javian Rolley at 195.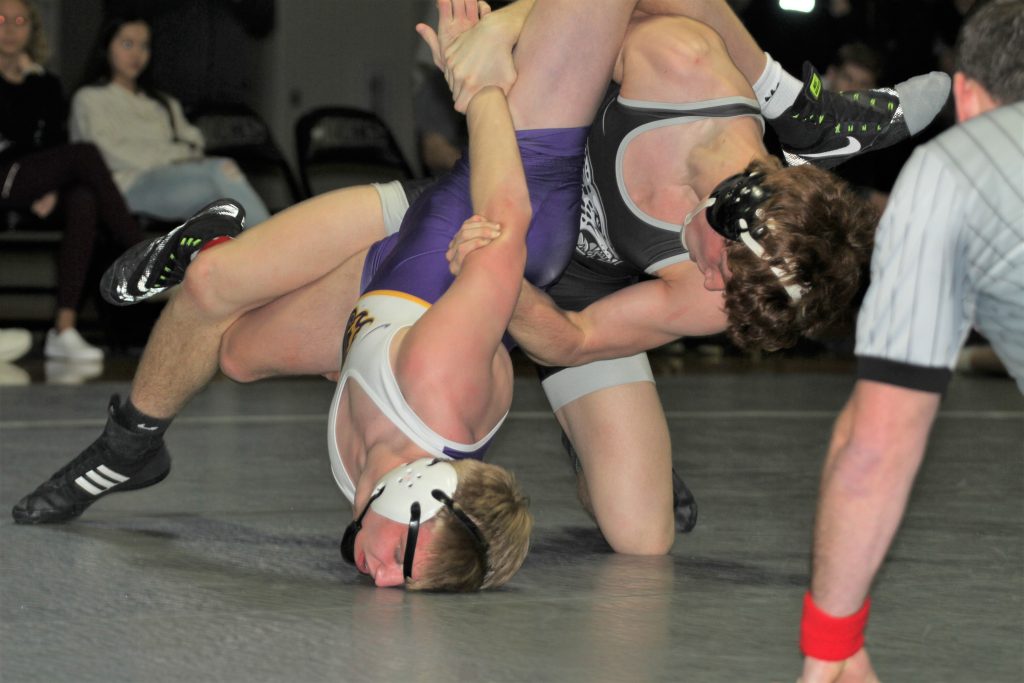 "Eric came through with a big win against a tough kid," Groth said. "Scott Doup changed his results (from an earlier match), and Ethan changed his results. We came through when we needed to because these guys were motivated to get to the state duals."
The highlight of the night for Johnston came at 132, where fifth-ranked Caleb Helgeson posted a 6-4 decision over top-ranked Ben Monroe to avenge an earlier loss. It was the first loss of the season for Monroe, a two-time state runner-up.
"It was a close one," said Groth, whose team will travel to Fort Dodge on Saturday for a Class 3A district tournament. "Helgeson is a tough competitor, and those two guys have been good training buddies for a long time. I guess if you're going to lose a match, now is the time to do it. Now Ben can see what he has to do for that not to happen again. It's too bad, but it's not the end of the world."
Centennial is seeded third in the Class 3A field and will face sixth-seeded Bettendorf in the quarterfinals at 9 a.m. The winner will meet second-seeded Waverly-Shell Rock or seventh-seeded Valley in the semifinals at 1 p.m. The championship match is slated for 6:30 p.m.
Here are the match-by-match results from Wednesday's meet:
Centennial 54, Johnston 19
113: Bresson pinned King, 1:26; 120: Blubaugh pinned Madison, :37; 126: T. Edwards (J) pinned Talmadge, 5:15; 132: Helgeson (J) beat Monroe, 6-4; 138: Bennett pinned Erickson, 2:43; 145: Owens beat J. Edwards, 8-6 (OT); 152: Moss (J) beat Cahill, 13-2; 160: Neils pinned Pauley, 1:34; 170: Doup pinned Nielsen, 2:43; 182: Leo pinned Christensen, 1:57; 195: Frazier beat Rolley, 7-4; 220: Wells pinned Baer-Deffebaugh, 2:45; 285: Pruisner pinned Rowland, 4:32; 106: Stahlbaum (J) won by forfeit.