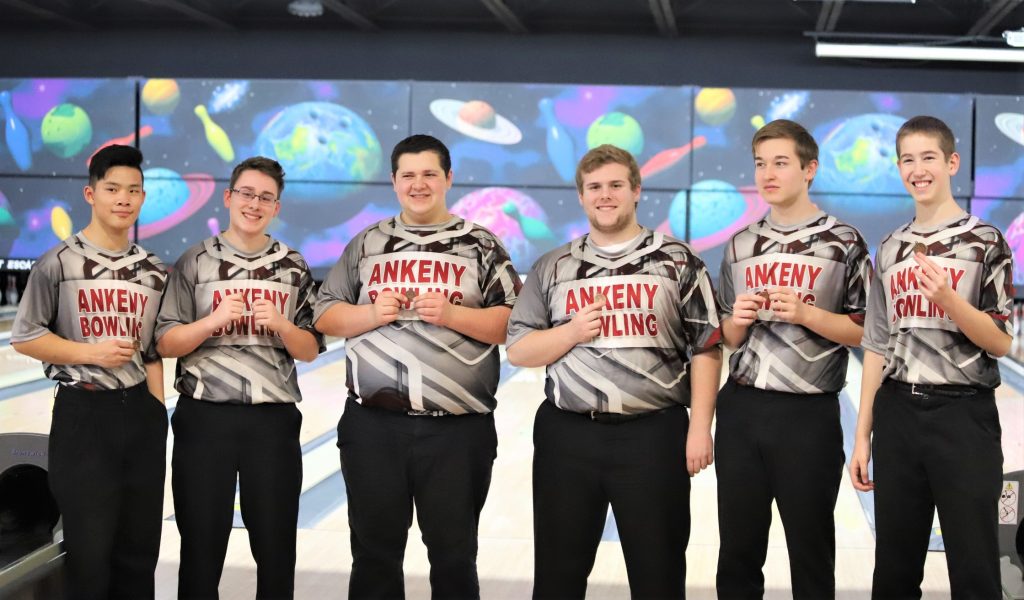 The Ankeny bowling teams picked a good time to have their best performances of the season.
The Hawks and Hawkettes both placed second among four squads in the CIML Central Conference meet on Thursday at Great Escape.
"We had our high series for both boys' and girls' teams today!" said Ankeny coach Hannah Munson. "I was very happy with how everyone bowled as a team and was cheering loud and proud throughout the meet."
Sophomore Isabel Tetmeyer led the way for the Hawkettes. She bowled a 452 series to capture the girls' individual title.
"She has been very consistent lately, averaging over 200 each game and today pulling out a 226 average," Munson said of Tetmeyer, who placed sixth at last year's conference meet.
Johnston won the girls' crown with a 2,656 total. Ankeny posted a score of 2,497, topping its previous high of 2,456.
The Hawkettes finished 217 pins ahead of Urbandale after losing to the J-Hawks by 159 pins in a dual meet on Dec. 11 at Merle Hay Lanes.
"I am very happy for both myself and my team," Tetmeyer said.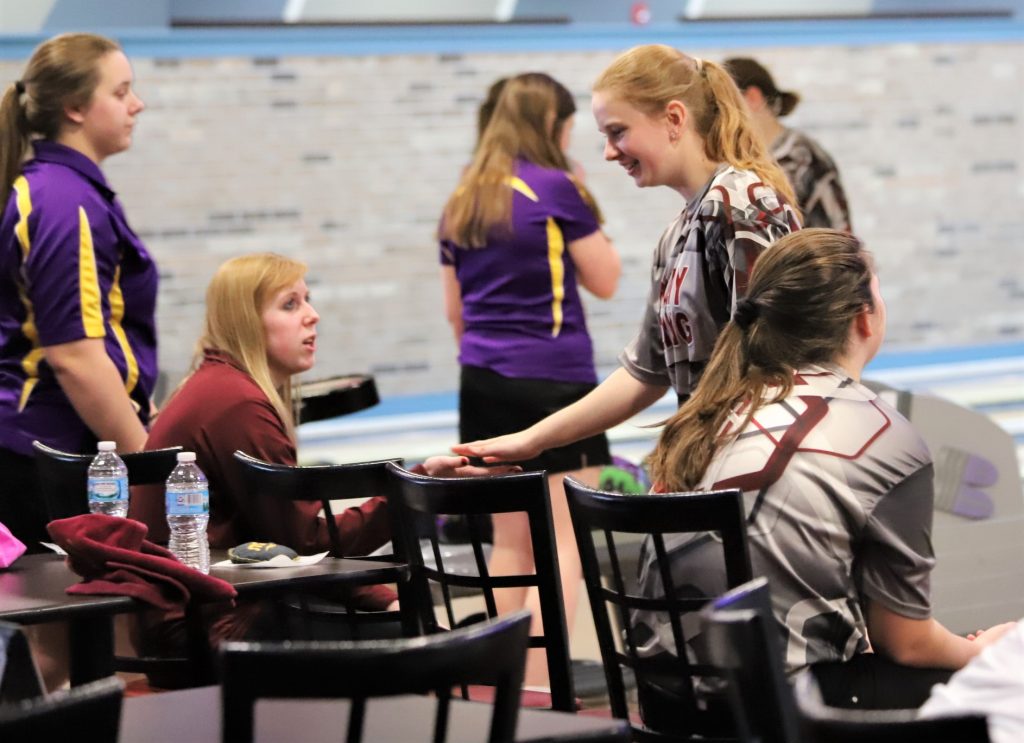 Emma Harris bowled a career-high 346 series to place seventh for the Hawkettes. Cynthia Angran was ninth with a 328, Zoe Baker took 11th with a 300, Christina Angran finished 14th with a 279, and Alyssa Smith placed 15th with a 277.
Urbandale claimed the boys' title with a score of 3,013, edging Ankeny by 52 pins. The Hawks' total of 2,961 was 57 pins better than their previous high.
Devon Moore of Urbandale was the boys' individual champion with a 462 series. Teammate Drake Kimmer was the runner-up with a 454.
Ankeny placed three bowlers in the top five. Blake Schumacher took third with a career-high 436 series, Bryce Follett was fourth with a 422, and Gage Payton finished fifth with a 417.
Aidan Doruska placed 12th for the Hawks with a 379 series, while Brandon Schumacher took 14th with a 374. Alex Gates finished with a 292.
"Overall, we did so well and I am looking forward to next week when we travel to Waterloo for districts," Munson said.
Both Ankeny teams will compete in a Class 3A district meet on Tuesday at Maple Lanes. Cedar Falls, Dubuque Hempstead, Dubuque Senior, Mason City and Waterloo West will be the other teams in the field.
The Hempstead girls' squad boasts a 19-2 record. Three of the boys' teams in the field currently boast winning marks, including Waterloo West, which is 12-2.
"We're going to have to fight for success up there, but it's nothing we can't handle," Munson said during an Ankeny Fanatic podcast earlier this week.
Some of the Ankeny bowlers have competed at Maple Lanes in the past. Those who have never been there before will have to quickly adjust to the lanes.
"They will only get two practice shots before they start bowling," Munson said.
The Ankeny boys' team is seeking its first trip to the state tournament since 2015. The Hawkettes have never qualified as a team, but have had some girls qualify as individuals.
Tetmeyer, who enters the meet with the highest average among the girls, could be a contender for the individual title.
"I've bowled there with my grandpa, and I think I can have success," Tetmeyer said during the podcast. "I'm not 100 percent sure that we'll make it as a team. If we can't make it as a team, I'm going to try to make it individually for my team."