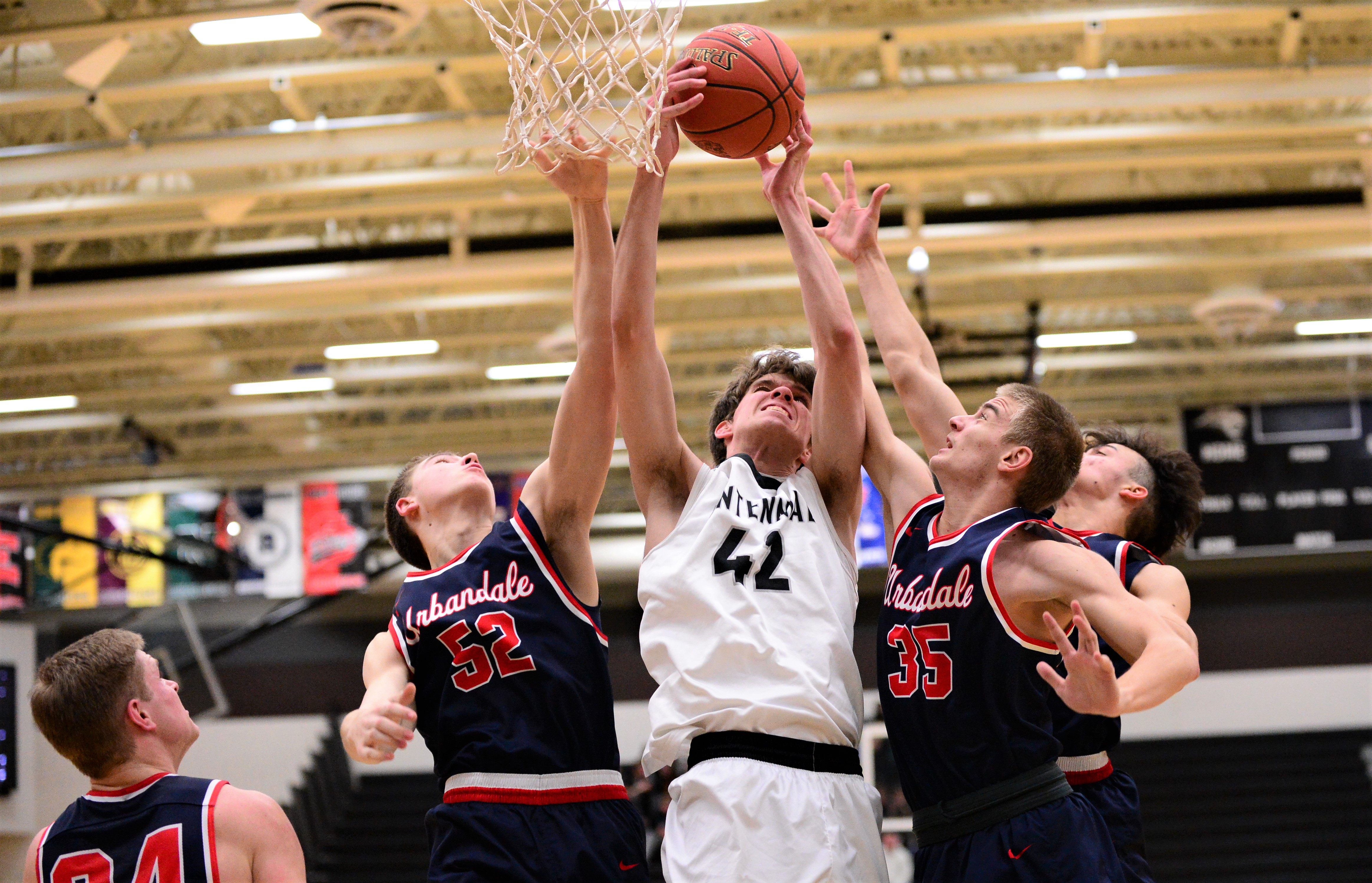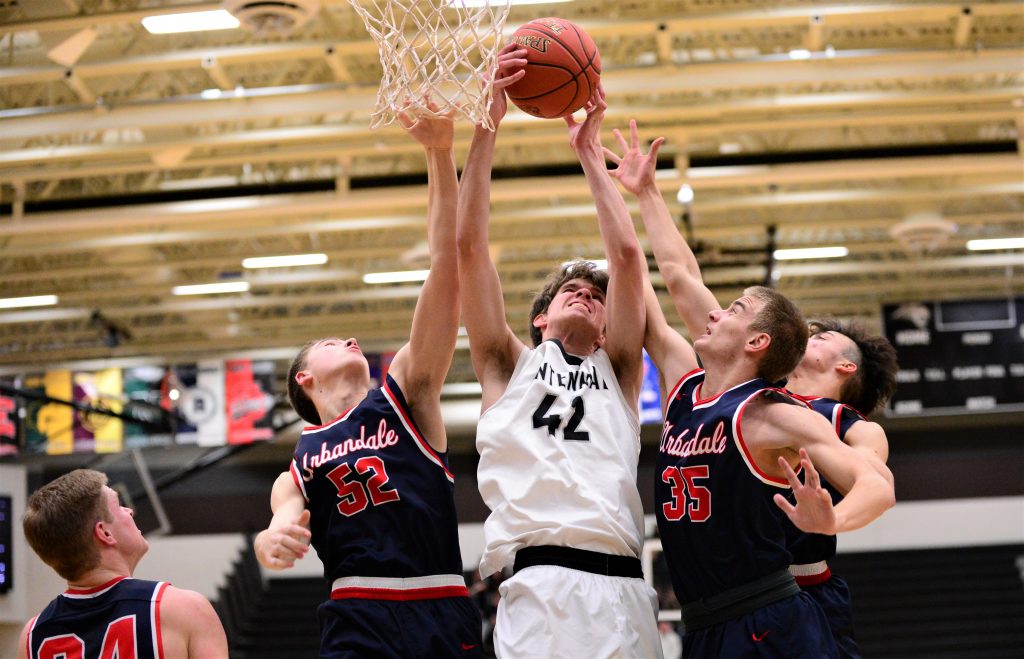 After losing its starting point guard for the season, the Ankeny Centennial boys' basketball team still found a way to win Friday's game against visiting Urbandale.
The Jaguars pulled away in the fourth quarter for a 56-45 victory, their second in a row following a seven-game losing skid. They finished 3-7 in the CIML Central Conference and improved to 6-12 overall, while Urbandale's records dropped to 0-10 and 3-15.
Centennial played without senior Tyler Rodgers, who had two points in Tuesday's win over Mason City before undergoing season-ending knee surgery. Without him, the Jaguars found other players to initiate the offense in Friday's game, committing just three turnovers en route to the win.
"That was big," Centennial coach Bob Fontana said. "We also went 17-for-20 at the free-throw line, so that was huge as well."
Preston Kelling led Centennial with 17 points. Micah Johnson added 11 points, nine rebounds and three assists.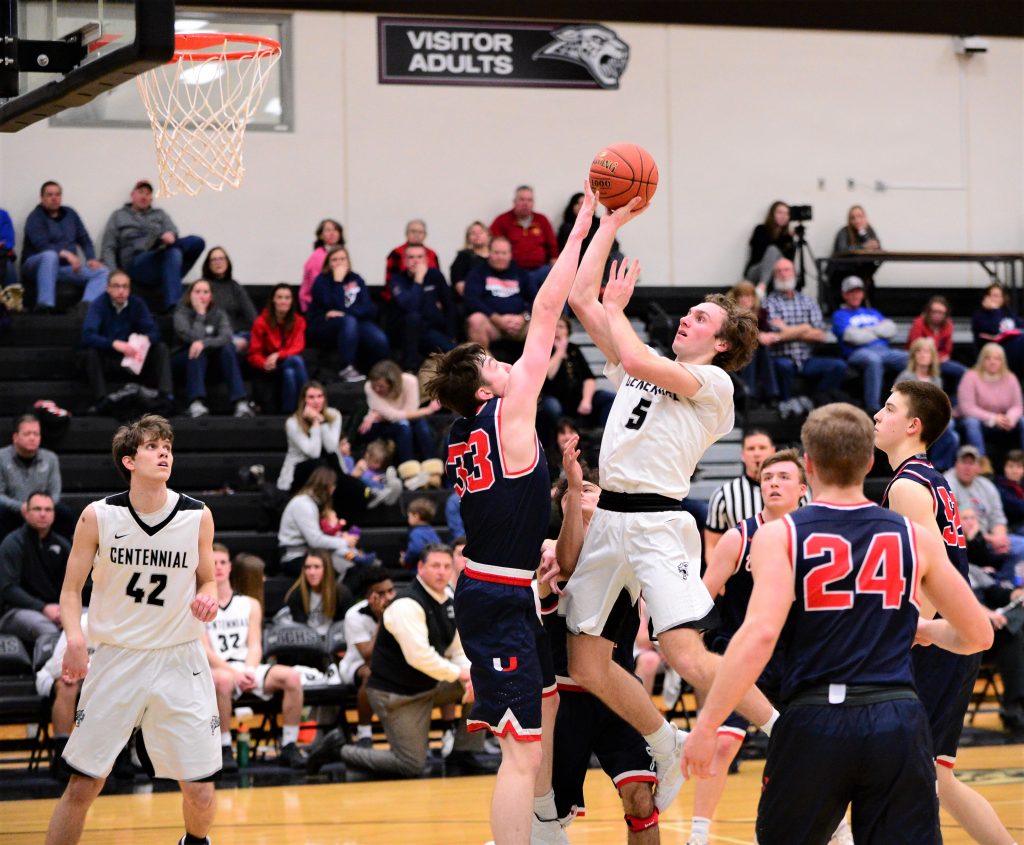 The Jaguars jumped out to a 10-5 lead in the first quarter and held a 25-21 advantage at halftime. Urbandale closed the gap to 36-34 after three periods.
"We got off to a decent start and then we made some poor decisions offensively as far as shot selection and sort of let them back in the game," Fontana said. "Urbandale actually went up by three points in the third quarter, but we were pretty solid the rest of the way."
On his Senior Night, Lathan Brandt helped the Jaguars close out the victory. He scored seven of his nine points in the final 8 minutes and also had three steals.
"Lathan had a strong fourth quarter. He stepped up when we really needed it," Fontana said. "We also got a big lift off the bench from Brady Petersen, who had seven points. I just thought we were strong in the fourth quarter and did a nice job of finishing the game."
Urbandale suffered its ninth consecutive loss. The J-Hawks also lost to Centennial, 64-37, on Dec. 21.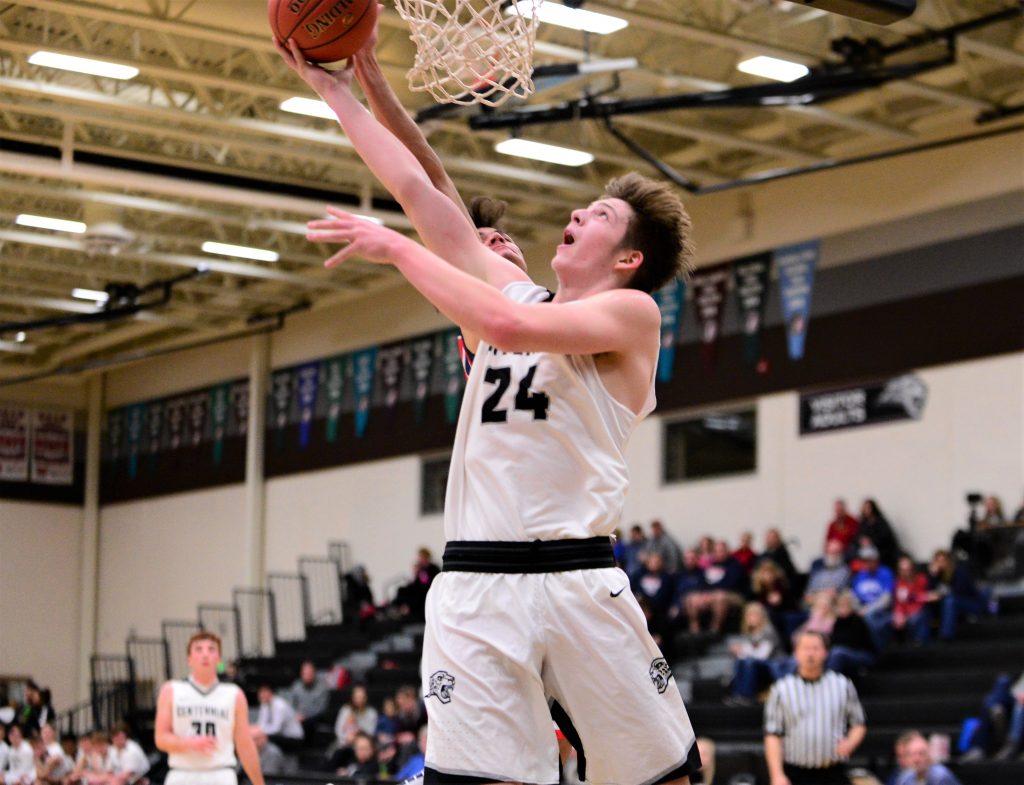 Garret Severseike started in place of Rodgers. He finished with four points and two rebounds.
Rodgers, an Iowa State football recruit, was averaging 4.9 points per game. He had also contributed 22 assists and 13 steals.
The Jaguars will play a make-up game at Des Moines East (1-16) on Monday before hosting Fort Dodge (7-12) on Tuesday. Centennial will also host the Dodgers in a Class 4A substate quarterfinal on Feb. 18.
"We just want to get some momentum going before the postseason," Fontana said. "That's our goal."