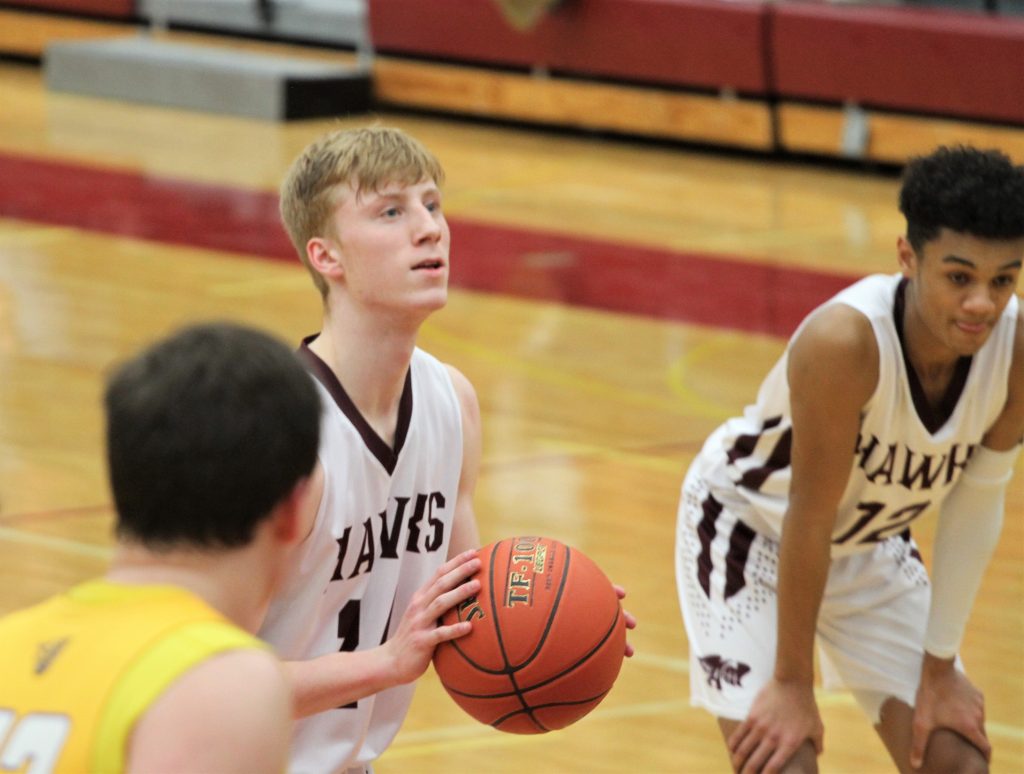 The percentages were in Dillon Carlson's favor.
The senior guard made two free throws with 2.2 seconds left to give the Ankeny boys' basketball team a 59-57 victory over visiting Johnston on Friday.
"I can't miss two in a row," said Carlson, an 84.6 percent free-throw shooter who had missed his previous attempt just moments earlier. "I was still confident."
Ankeny held a 57-56 lead when Carlson was fouled with 21.3 seconds to go. He missed the front end of a one-and-one.
Johnston tied the game when Jacob Runyan made the second of two free throws with 8.1 seconds left. Carlson was then fouled by Brees Proctor as he drove to the basket in the final seconds.
"It didn't really matter for the (postseason) seeding, but it was a game we wanted to win," Carlson said.
The Dragons still had one final chance after advancing the ball to midcourt and calling a timeout. However, the ensuing inbounds pass that was intended for Trey Lewis was batted away by Ankeny's Jordan Kumm as time expired.
"I figured (Lewis) was going to get the ball because he had hit a couple 3-pointers," Kumm said. "I was just acting like I was face-guarding him, and I knew they were coming back to him so I just trailed him and came out and (tipped) the ball."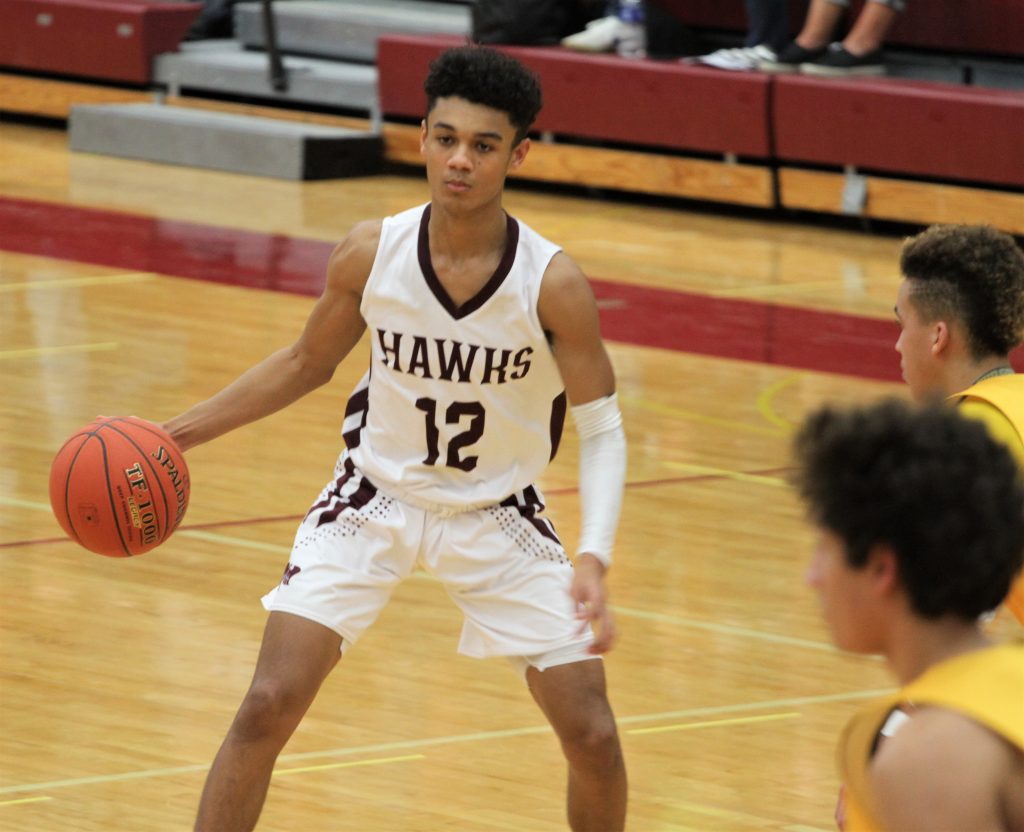 The win allowed Ankeny to avenge an earlier 63-60 loss at Johnston. The Hawks finished 5-5 in the CIML Central Conference and improved to 12-6 overall.
"It feels awesome," said Ankeny coach Brandt Carlson. "It's really neat to have our team look like they're getting better and tougher at this time of the year. Tonight was just an awesome scouting report night, and our guys really followed through with it. Johnston is so good. Man, that's a fun win for our team."
It was a costly loss for Johnston, which had its eight-game winning streak snapped. The Dragons needed a victory to claim the outright conference title.
Ames earned a share of the league crown by coming from behind to defeat Dowling Catholic, 63-58, in overtime. Both the Little Cyclones and Dragons finished 8-2 in the conference.
Johnston (14-5 overall) had won seven games this season decided by single digits, including the previous matchup against the Hawks.
"Anytime you lose to a team you want to come back and win big, so we tried to do that," Kumm said.
The Hawks closed the first half with a 10-2 run to build a 34-22 lead. Carlson hit a pair of 3-pointers in the final 2 minutes.
Ankeny took its biggest lead, 39-25, on a free throw by Jaxon Smith in the third quarter. Smith led the Hawks with 15 points.
Johnston pulled to within 51-44 after three quarters, then opened the final period with a 12-4 run. The Dragons took a 56-55 lead on a basket by Peyton Williams with 2:20 left.
The Hawks tried to shorten the game after post player Nolan Otten fouled out with 3:27 remaining. Braxton Bayless drove through the lane for a go-ahead basket with 1:55 left.
"We had to (milk the clock)," coach Carlson said. "We were very fortunate we didn't turn it over. We've had some issues with that over the years, but tonight the guys were strong with the ball and that was nice. It was just a great win against a good team on Senior Night, so it was fun for those guys."
Carlson's son, one of several seniors honored before the game, finished with 14 points. Bayless added 12.
Max Roquet had 14 points to lead Johnston. Freshman guards Lewis and Runyan added 13 and 11, respectively.
The Hawks will host Des Moines East (1-16) on Tuesday before closing the regular season at Mason City (6-12) on Friday.