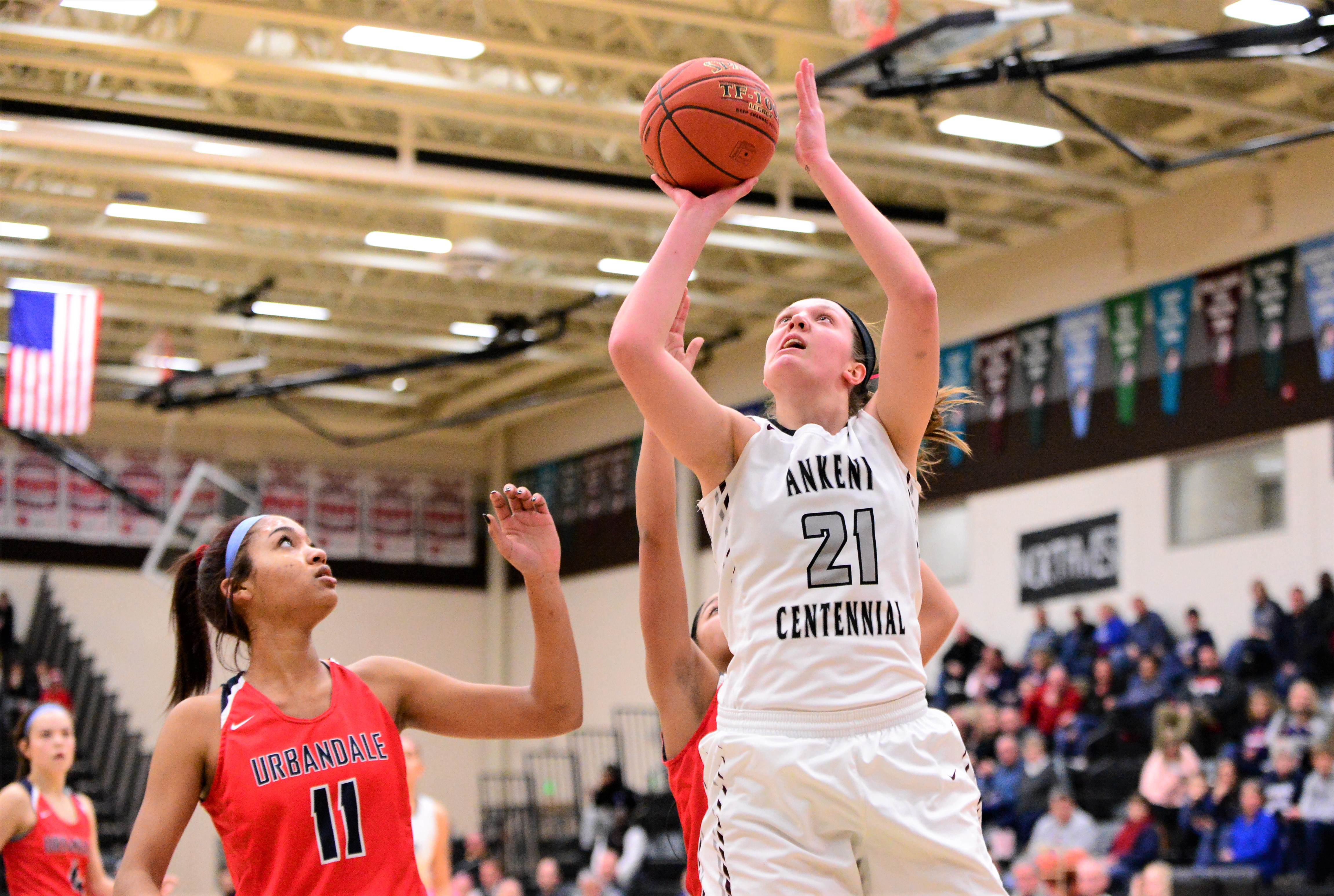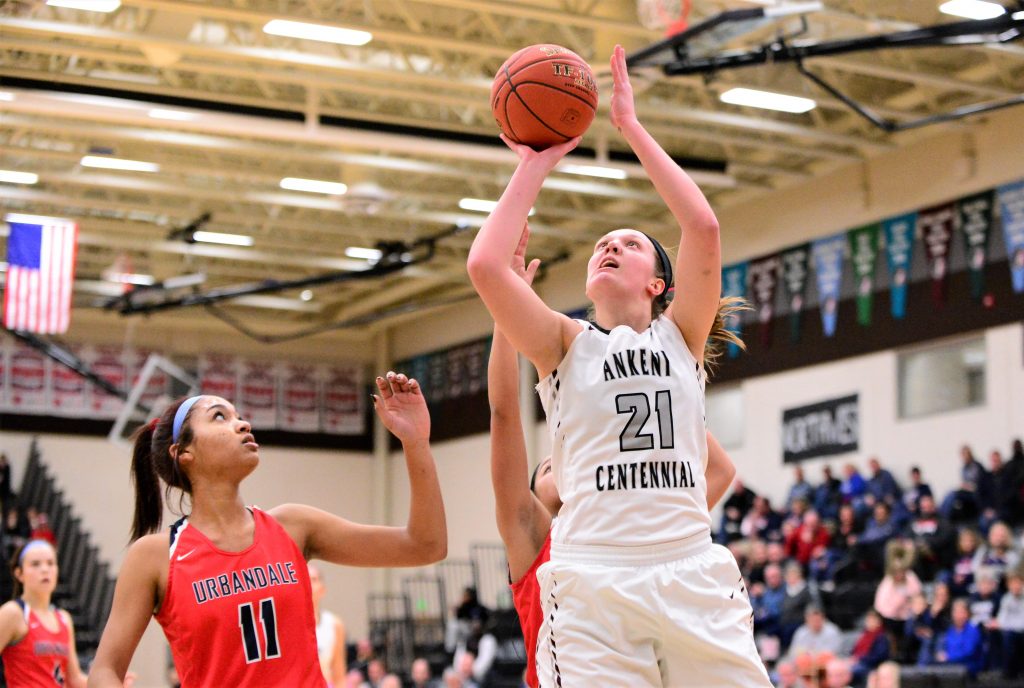 It's a good thing that the Ankeny Centennial girls' basketball team will play a make-up game at Des Moines East on Monday.
The Jaguars would like to regain some momentum before the start of postseason play later next week.
"We need to get out and play again," said Centennial coach Scott DeJong.
The ninth-ranked Jaguars were coming off back-to-back wins over rated foes Ames and Mason City before dropping a 46-43 decision to visiting Urbandale on Friday. The No. 13 J-Hawks battled back from an early 12-3 deficit to sweep the season series against Centennial, winning the two games by a combined four points.
Urbandale won the first matchup, 51-50, on Dec. 21.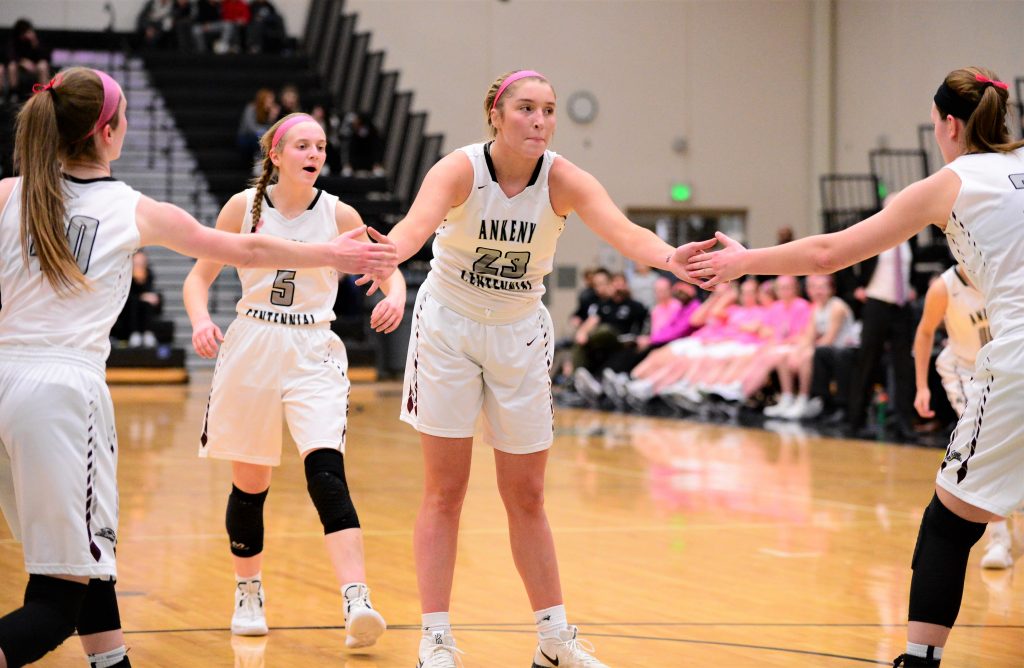 "I was just disappointed that our kids didn't compete and play a little better on our Senior Night," DeJong said. "You've just got to score a few more points than we did."
Rachel Schon had 12 points to lead Centennial, which dropped to 13-7 overall and finished 6-4 in the CIML Central Conference. Fellow senior Kenna Sauer added 10 points, four rebounds and two blocks.
Urbandale snapped a three-game losing skid while raising its records to 4-6 in the league and 11-9 overall. The J-Hawks connected on 11-of-20 shots from inside the arc, while Centennial made just 6-of-23 attempts.
"They've got the size to match up with us with the sisters," DeJong said of Urbandale's 6-foot-1 duo of Maya and Jada Gyamfi. "And I thought their guards played great. They made timely shots, and the two big kids can do a lot of ball handling. They just really dominated in the paint area."
After getting off to a fast start, Centennial struggled in the second quarter. The J-Hawks pulled to within 23-22 at halftime, then took a 30-29 lead after three periods.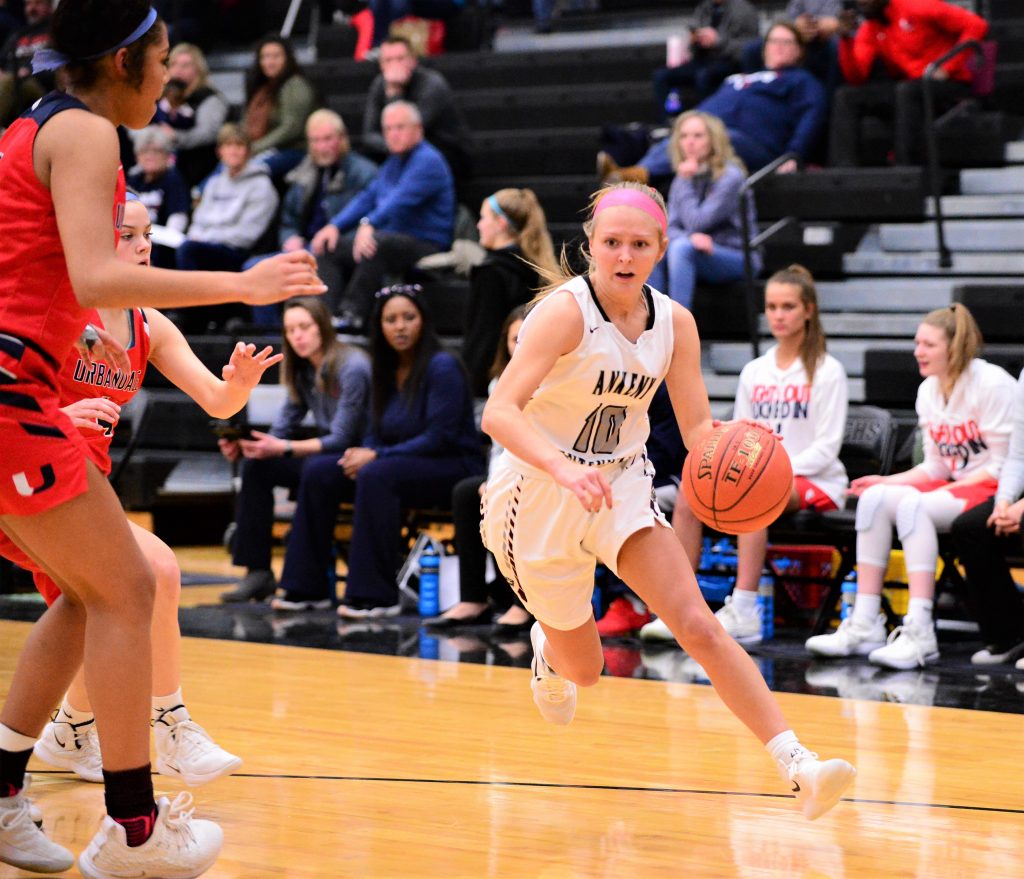 "We went into a typical scoring drought that we have periodically," DeJong said. "We were stuck on 12 (points) for 5 or 6 minutes, and then in the third quarter we only scored six points. When you play a really talented team and you shoot less than 30 percent from the field, it's tough and it puts a lot of pressure on your defense to hardly give up any baskets."
The Jaguars still had a chance to win the game down the stretch, but Urbandale refused to fold.
"We got ahead with a minute left, and they hit a 3-pointer," DeJong said. "We just couldn't get the big stop, and they hit the big shot.
"We need to get to work, that's for sure," he added.
Meg Burns had eight points in the loss. Taylor Runchey finished with seven points, four rebounds and three assists.