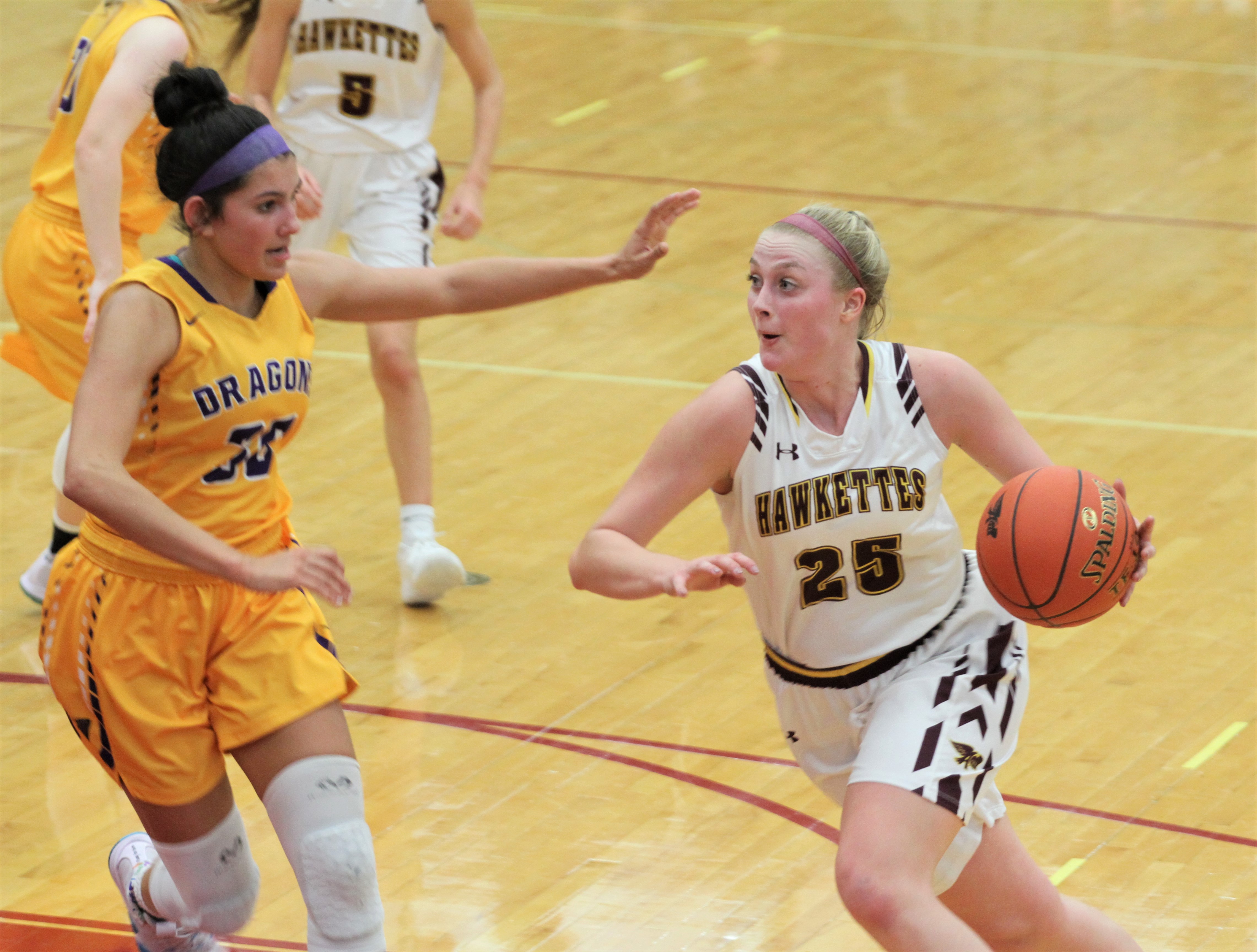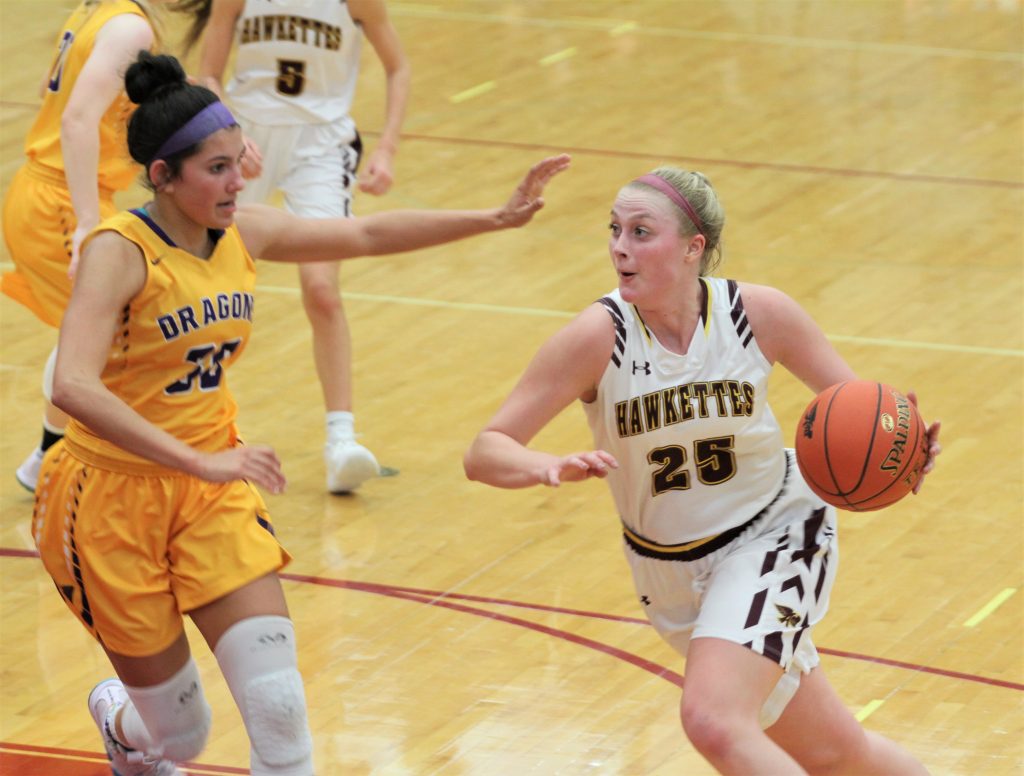 The Ankeny girls' basketball team nearly upset Johnston on Dec. 21, building a 13-point halftime lead before dropping a 66-64 decision to the host Dragons.
On Friday, third-ranked Johnston was ready for the rematch right from the opening tip.
The Dragons jumped out to an early 15-7 lead and went on to post a 65-50 victory at Ankeny in the regular-season finale for both teams. They will likely become the new No. 1 team in the final Class 5A rankings next week.
"Johnston made the plays when they had to," said Ankeny coach Dru McAnelly. "At times we played well offensively and at times we were kind of stagnant, but at the end of the day they're No. 1 in the state for a reason."
Kendall Nead scored 21 points to lead the CIML Central Conference champion Dragons, who finished 9-1 in the league and improved to 19-2 overall with their ninth straight win. Maddie Mock added 17 points and 13 rebounds.
The Hawkettes held Maya McDermott, Johnston's leading scorer, to just eight points on 3-of-11 shooting. But the Northern Iowa recruit dished out seven assists as her team went 7-for-12 from 3-point range.
"You hold McDermott to eight and you hold their team to 65 when they just hung 89 on Southeast Polk, you're feeling pretty good," McAnelly said. "But (McDermott) showed why she's one of the best players in the league and a Division I recruit. She's really good. When you put her with the post players that they have, especially when their posts can step out and hit the 3, they're just really hard to guard."
Sara McCullough had 13 points to lead Ankeny, which had its three-game winning streak snapped. The Hawkettes fell to 2-8 in the conference and 9-11 overall.
Abby Johnson finished with 12 points, while Jaelynn Kueker added 11. Kueker scored nine of her points in the fourth quarter.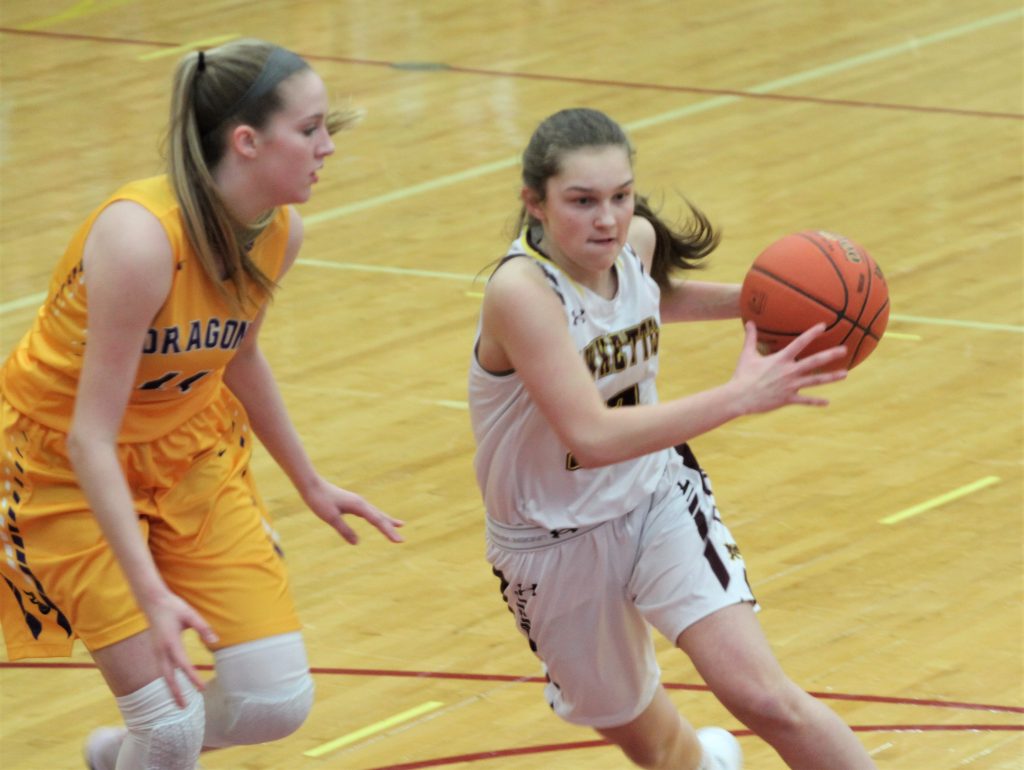 "Our seniors stepped up, and that was great to see," McAnelly said. "I was glad to see (Kueker) go out like that."
Kueker and McCullough were among the seniors honored after the game. Both are four-year varsity players.
"It's unreal," Kueker said. "I still feel like I'm a sophomore."
Johnston held a 38-26 lead at halftime. The Dragons scored the first seven points of the third quarter to build a 45-26 advantage, but Ankeny battled back and eventually closed the gap to 56-44 on a 3-pointer by Johnson in the fourth quarter.
"I feel like just recently we started playing more as a team," Kueker said. "Defensively, we've picked it up, too."
Johnson has averaged 12.3 points in her first three games back for the Hawkettes after missing the previous nine contests due to a foot injury. Now, she'll have another week to get ready for the postseason.
Ankeny will host Des Moines East or Des Moines North in a Class 5A regional semifinal on Feb. 16.
"We're finally healthy, and I like where we're at," McAnelly said. "We've been down before, and this team has shown its character and perseverance all year. We've had injuries and illnesses, but now we're just ready to start the postseason."