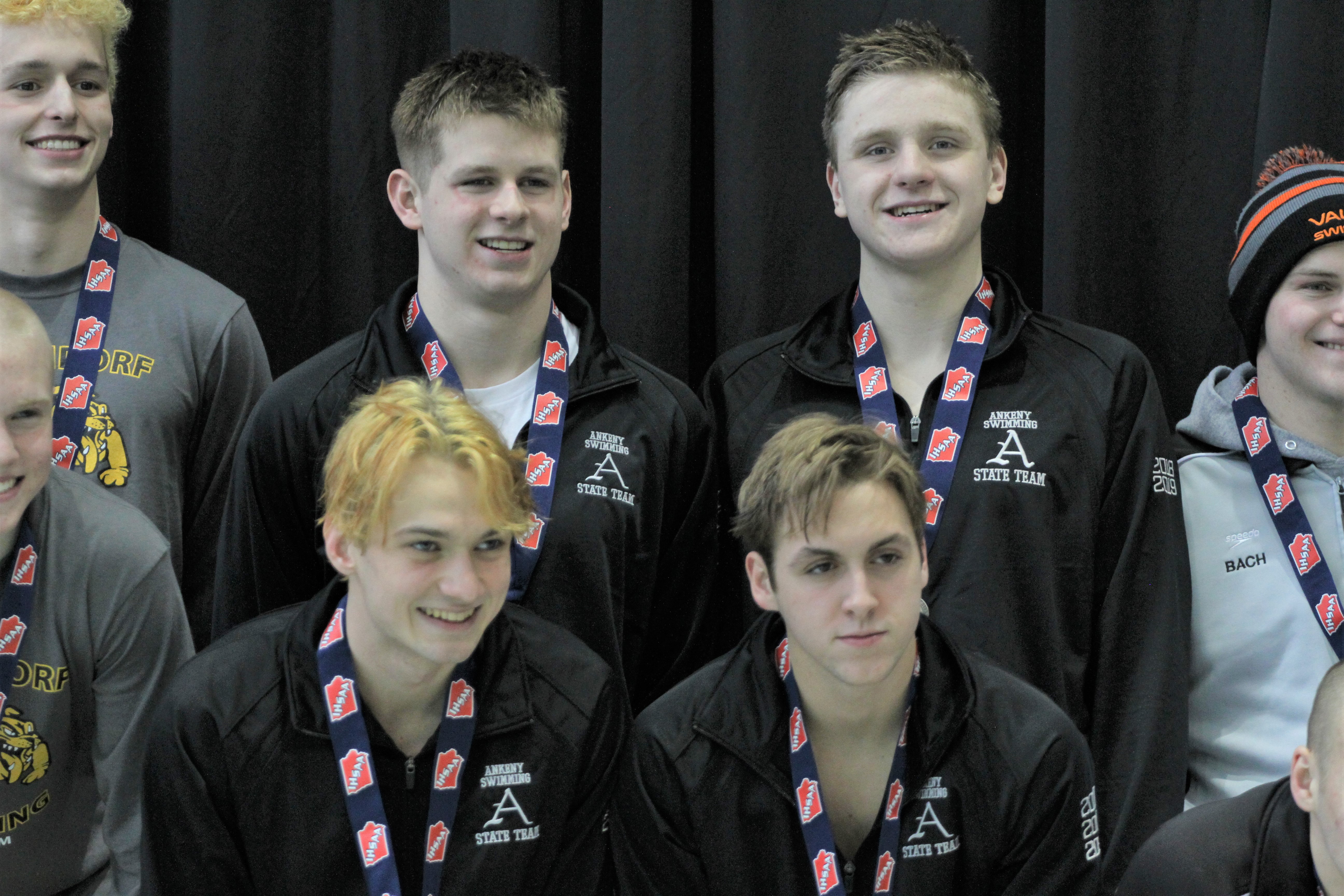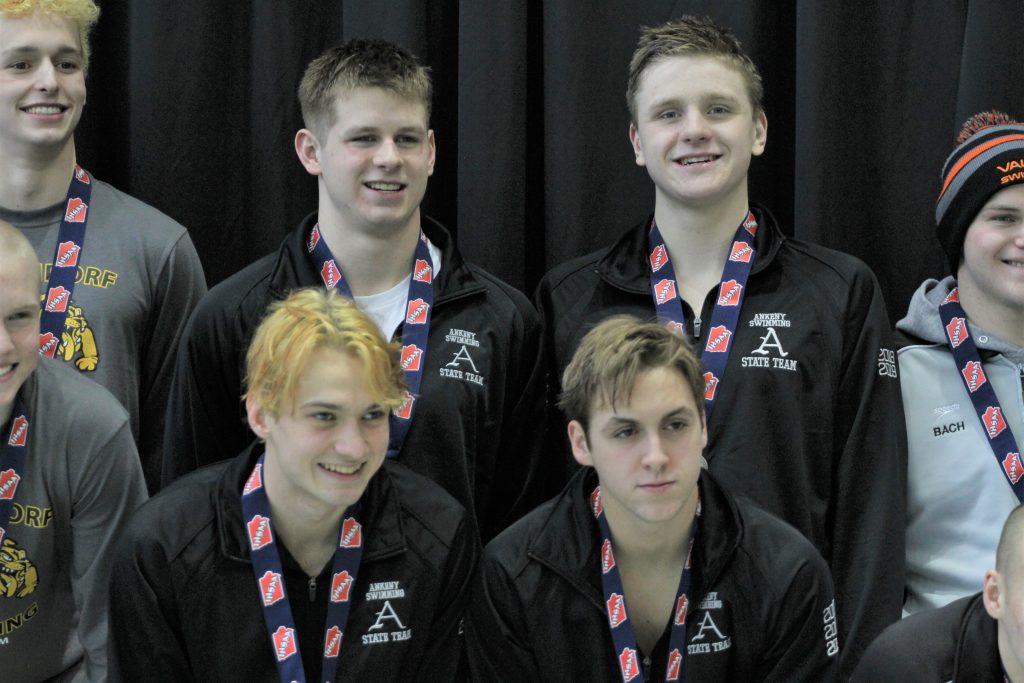 Adam Vaske walked around the pool deck at the University of Iowa's Campus Recreation and Wellness Center, looking for someone else to hug.
The senior had just helped the Ankeny boys' swimming team to its first state championship on Saturday in Iowa City.
"It's awesome," said Vaske, who swam the second leg on the runner-up 400 freestyle relay that clinched the team title. "I couldn't ask for a better ending to my high school career."
Ankeny overcame a strong challenge from CIML rival Waukee and Bettendorf's amazing speed to claim the crown. The seventh-ranked Hawks finished with 226 points, 16 more than No. 2 Waukee.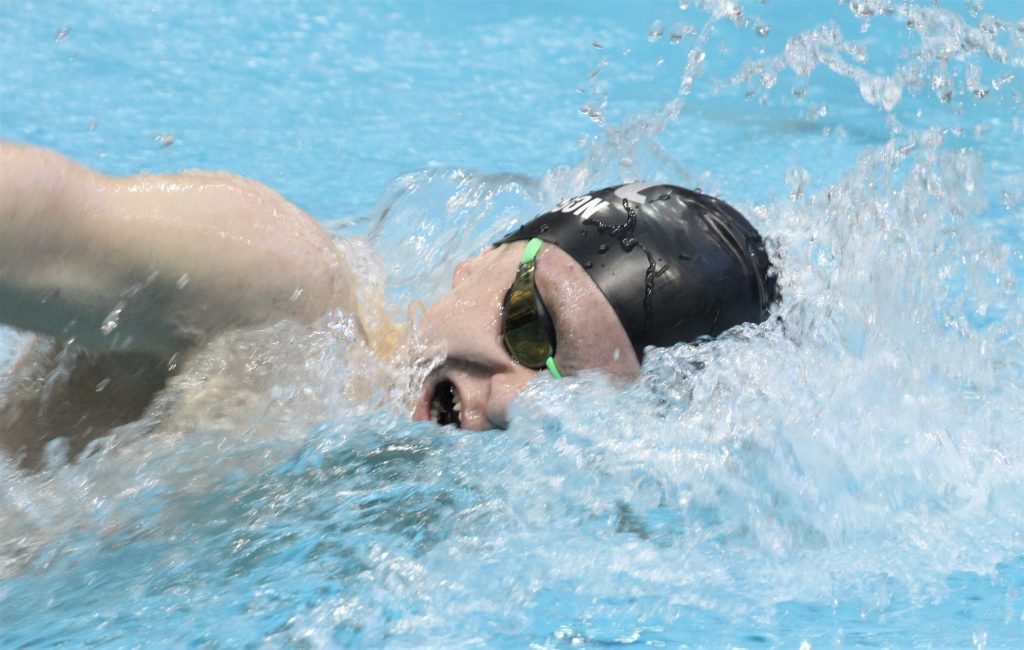 No. 1 Bettendorf won four events and placed third overall with 205.5 points, but the Bulldogs couldn't match Ankeny's depth. The Hawks even survived Weston Miner's disqualification in the 100 butterfly.
"We were pretty confident," said Miner. "We got bumped down in the (final) power rankings, but we knew if we swam well–we were all tapered–that we could get it done."
Sophomore Trent Frandson led Ankeny to the title. He was named the swimmer of the year after sweeping the distance events.
Frandson came out of Lane 2 to win the 200 freestyle in a time of 1:37.75, the second-fastest clocking ever. He defeated runner-up James Pinter of Iowa City West by more than 3 seconds.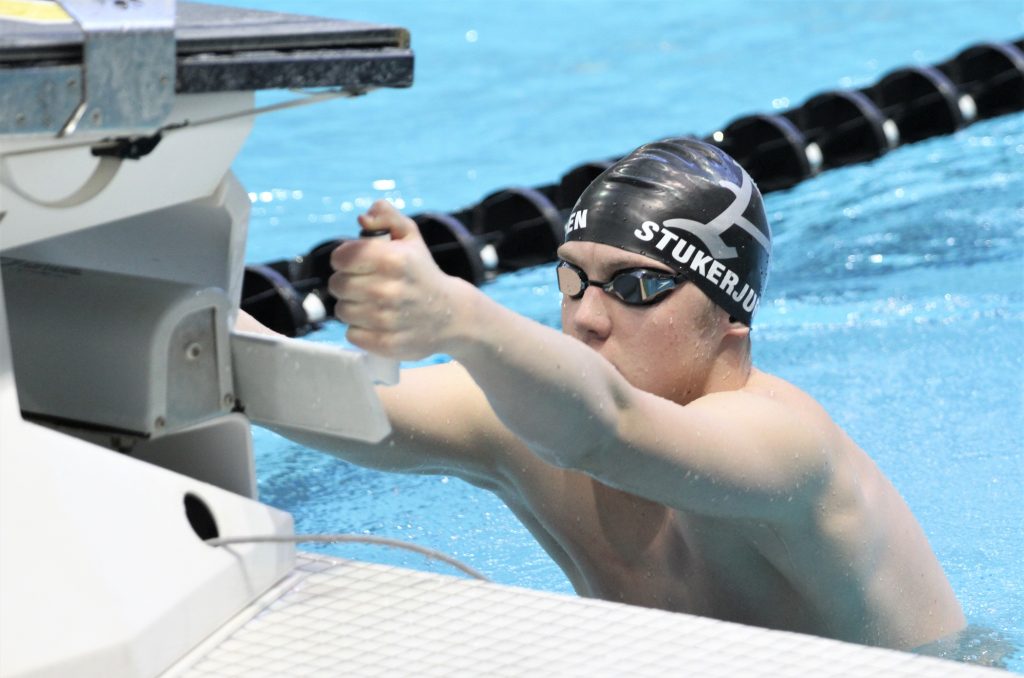 Frandson later set a state record in the 500 freestyle, posting a time of 4:23.46. He finished more than 8 seconds ahead of Dylan Moffatt of Cedar Falls, last year's champion and the previous record-holder.
"I kind of surprised myself going that fast in the 200, and I did really good in the 500, too," Frandson said. "I got all-American times in both, and I'm really happy."
Frandson clearly has a chance to become one of the state's all-time greats.
"That 4:23 is something special–you don't get that every year," said Ankeny coach Justin Crouch. "But the goal for him the next couple of years is to keep developing, keep getting stronger and faster because people are going to look at him as the standard for a state champion now."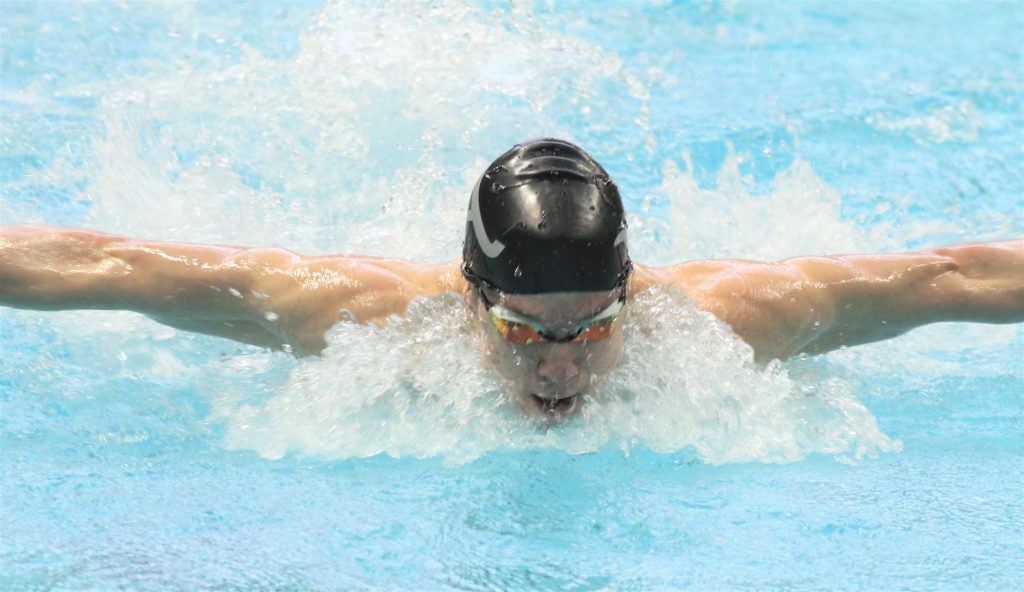 Ankeny trailed Waukee by 10 points after the first eight events. The Hawks then took the lead for good by double-placing in the 100 backstroke.
Brek Stukerjurgen took sixth in a time of 52.43 seconds, while Miner finished eighth in 53.07. Miner, a sophomore, bounced back after being called for a false start in the butterfly, which negated his apparent third-place finish.
"I didn't think I got DQ'd. I knew I flinched a little bit, but I didn't think it was enough to actually get DQ'd. I was pretty bummed when I found out," Miner said. "I was really scared after that. I didn't want to lose the state meet just because I got DQ'd."
Ankeny entered the final event with a commanding 14-point lead over Waukee. The Hawks simply needed to swim a clean race in the 400 freestyle relay, but they did much more than that.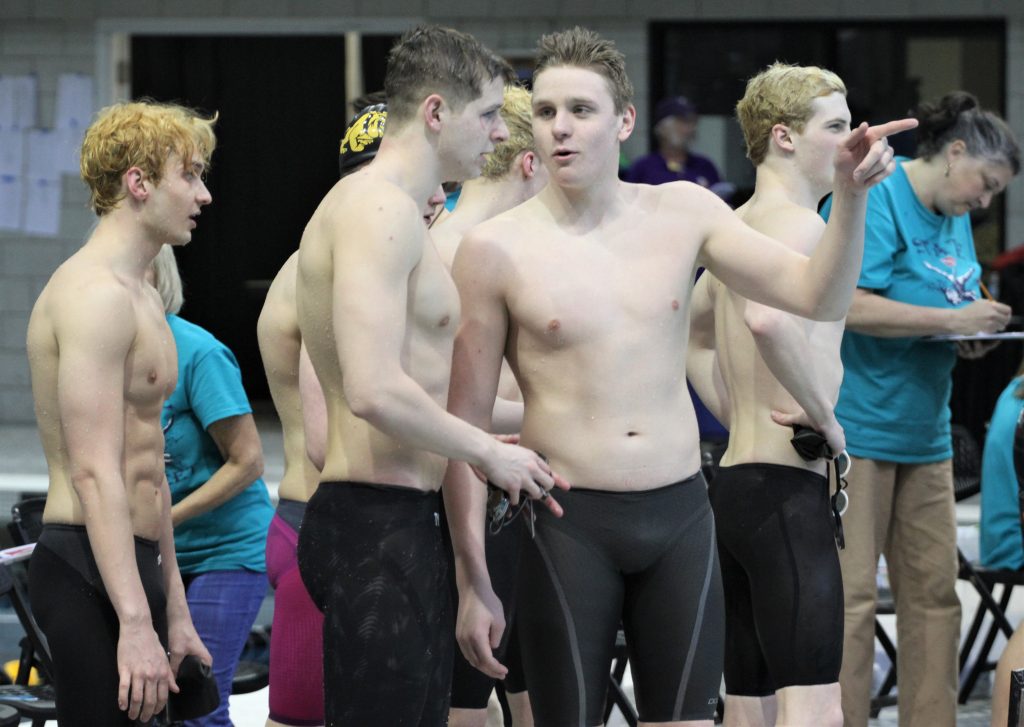 The foursome of Frandson, Vaske, Jae Swanepoel and Max Martin placed second in a time of 3:06.13, earning automatic all-American honors.
"We definitely made sure our exchanges were good, but we wanted to end (the meet) in the right way, too," Vaske said.
Frandson put Ankeny ahead with a strong opening leg. The Hawks held the lead until Bettendorf anchor Charlie Bunn, who had earlier won both the 50 and 100 freestyle events, swam the final leg in 44.38 seconds.
The Bulldogs were clocked in 3:05.10.
"We had to do our best and try to get the win," said Martin, who swam the anchor leg for the Hawks. "I've been swimming with (Bunn) since I was little. He's always been a competitor to me, and it was pretty fun."
The Hawks also placed second behind Bettendorf in the 200 freestyle relay. Bunn swam the final 50 yards in 19.76 to surpass Frandson on the anchor leg, allowing the Bulldogs to win the race in 1:23.58.
The Ankeny team–which also included Martin, Vaske and Swanepoel–earned automatic all-American honors with a time of 1:23.68.
"I knew we had a really good chance (to win the team title)," Vaske said. "During the meet it got a little iffy, but I think we stuck to it and ended up pulling through."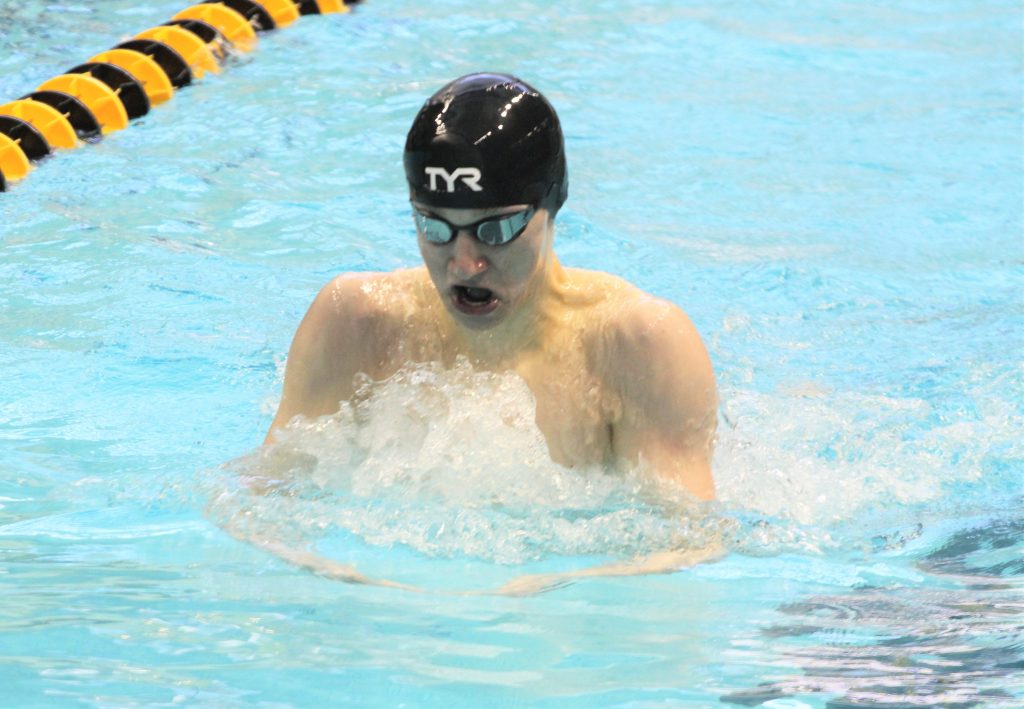 Ankeny opened the meet with a third-place finish in the 200 medley relay. The quartet of Stukerjurgen, Mason Keinroth, Miner and Martin was clocked in 1:35.22.
Martin later placed sixth in the 50 freestyle in 21.03, while Vaske took eighth (21.47) and Swanepoel finished 11th (21.57). Vaske then placed seventh in the 100 freestyle in 46.78, while Swanepoel took 15th in 47.96.
Stukerjurgen placed sixth in the 500 freestyle in a time of 4:39.88. Keinroth added a 12th-place finish in the 200 individual medley, posting a time of 1:59.16.
"It really hasn't sunk in yet," said Crouch, who was named the coach of the year along with his assistants, Dustin Rhoads and Michelle Stout. "It's something I've been working for–not only me but the team. It's been a culmination of years of hard work and effort, and it feels awfully gratifying."