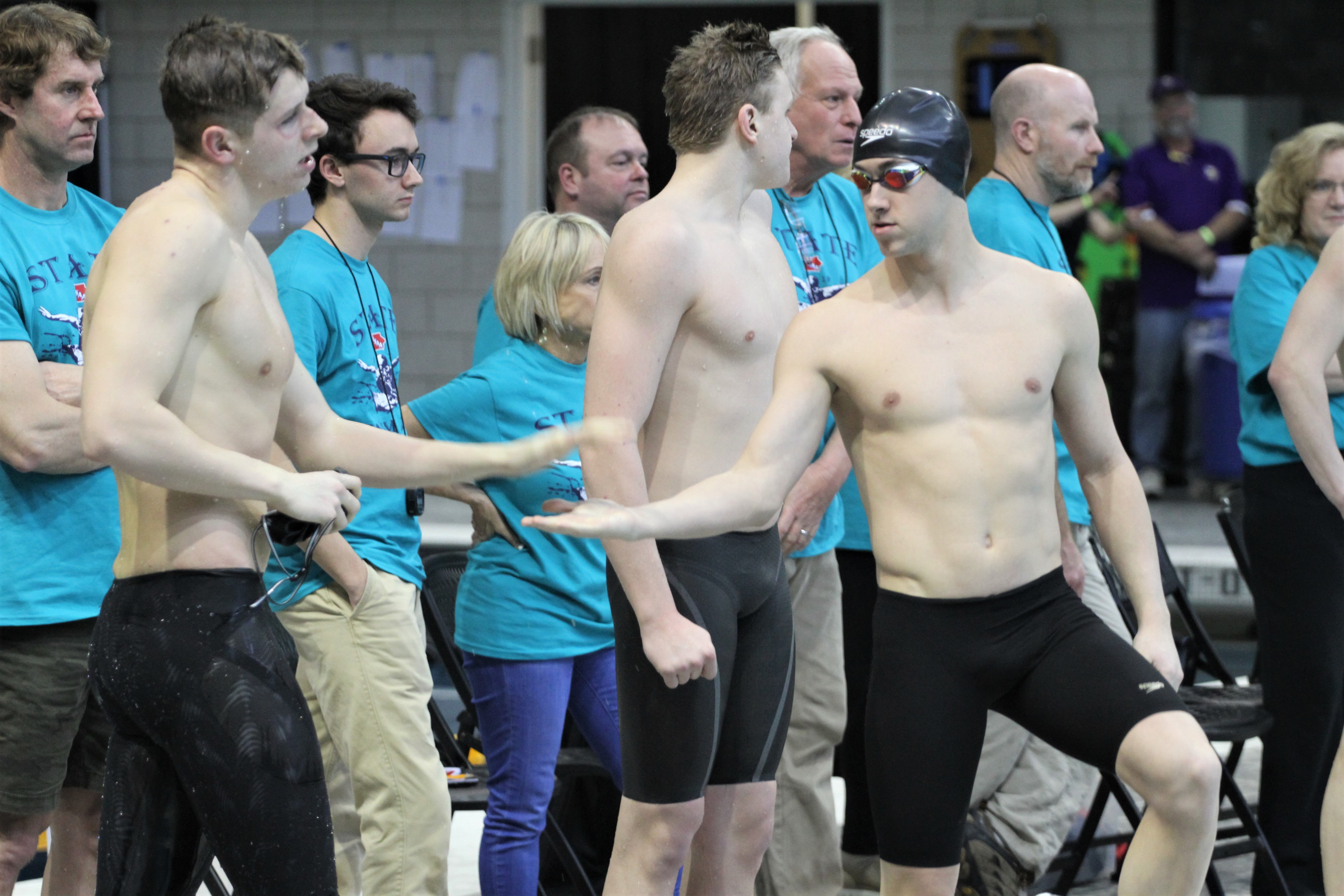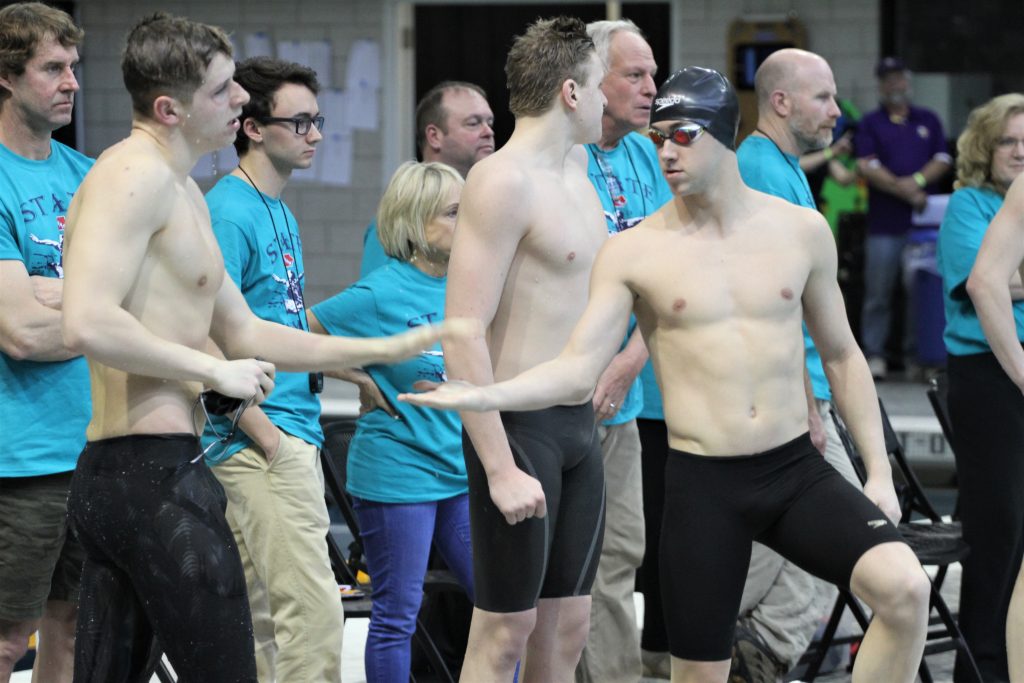 Junior Max Martin helped the Ankeny boys' swimming team to its first state title on Saturday in Iowa City. He placed sixth in the 50 freestyle with a time of 21.03 seconds.
Martin also swam on all three of the Hawks' relays. He anchored the third-place 200 medley and second-place 400 freestyle relays, and he swam the opening leg on the runner-up 200 freestyle relay.
Here is some inside info on Martin:
How did you celebrate the state championship?
I ate dinner with my family at the restaurant Stella, in Iowa City, prior to our schools' pep assembly held for us by both Ankeny and Ankeny Centennial's ADs at Ankeny High School.
How confident were you going into the meet that your team would win it?
We were pretty confident that if we swam what we were expecting to swim time-wise then we would come out victorious, but at the same time we needed to stay focused and not let our heads get the best of us by causing silly mistakes and disqualifications.
Which team did you expect to pose the biggest challenge?
Coming into the meet, Bettendorf had been first in the power rankings and has always been a great contender against us. We knew that they had some of the best relays in the state, which posed a big threat to our points in the meet, but having as many swimmers qualify for individual events really helped us push our way to the top spot.
Were you happy with your race in the 50 freestyle?
Yes, I am happy with how I swam. I mean, you always want to win first place but all I can say is that I swam my best and did a great job breaking my own team and personal record. That's all I could really ask for.
Were you surprised that three swimmers went under 21 seconds in that race?
I expected two of the swimmers to go under 21 for sure, but I was surprised to see the third one up there. My goal myself was to go under 21 and while I was only .04 away from achieving that, it's still my goal for next year.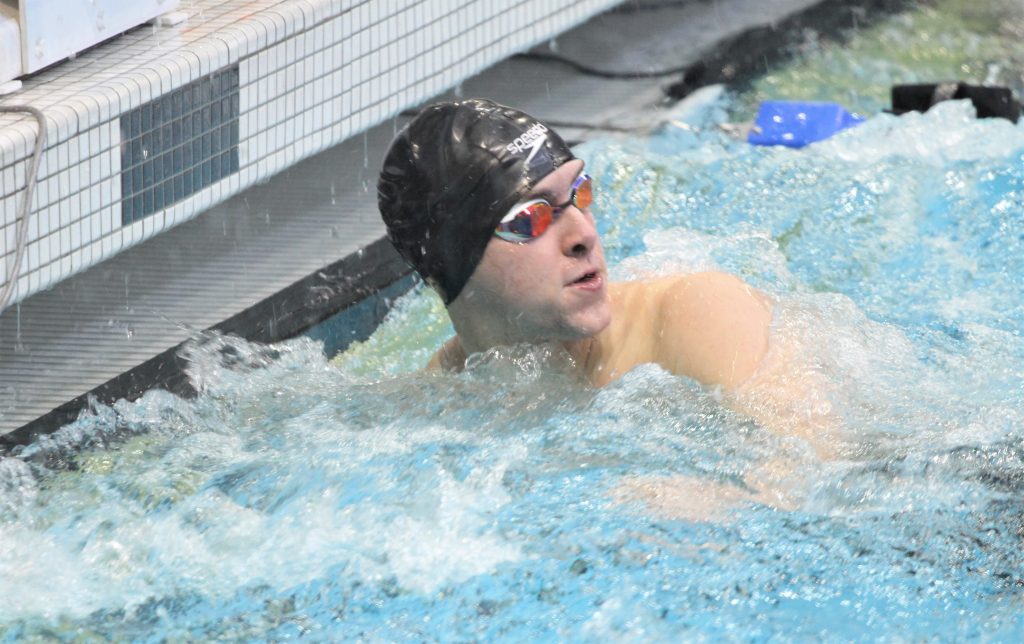 Your teammate, Trent Frandson, was named the swimmer of the year after sweeping both distance races and setting a state record in the 500 freestyle. But he's a pretty good sprinter, too, isn't he?
Yeah, Trent is a great dual-threat swimmer in both the distance and sprint events, and he has been a phenomenal addition to our 200 and 400 freestyle relays.
Your coaching staff was honored as the coaches of the year. Did they make any adjustments to your taper this year to get the most out of the squad?
In our previous years of tapering for state we always seemed to somehow peak at the wrong times and not go our best times at state, so this year we adjusted our taper with much help from our volunteer coach, Dustin Rhoads, who really helped guide us to a point we all needed to be at to win state.
Your team will lose a couple of key seniors from the state-meet squad, Mason Keinroth and Adam Vaske. Will it be hard to replace those guys on the relays?
It will be hard replacing those guys, mainly because of our chemistry and great times from our relays, but we will also be gaining some new swimmers next year and we'll adapt and overcome our losses.
Do you think the team can contend for another state title next year?
Yes, I think we can contend next year. We'll need to try maybe a bit harder and test out how we do with new guys in new roles, but the end result will be worth it after a long season of hard training and preparation for state.
Will you take some time off from swimming, or will you continue to train year-round?
Typically, I like to transition my training from swimming into lots and lots of lifting and muscle gain for my baseball season, along with batting cage work and open gyms with my baseball team. I usually get back into the water in late summer and early fall to prepare for the upcoming swim season.
Are you planning to swim in college? Have you looked at any schools yet?
I do plan on playing a sport in college. I have not yet decided whether it would be for baseball or swimming, but it would also depend on the college that offers me. I have only glanced at a few schools so far; I don't want to get too ahead of myself yet. Right now my main goal is to succeed in high school and focus on my school work and have college just be secondary until I get there.