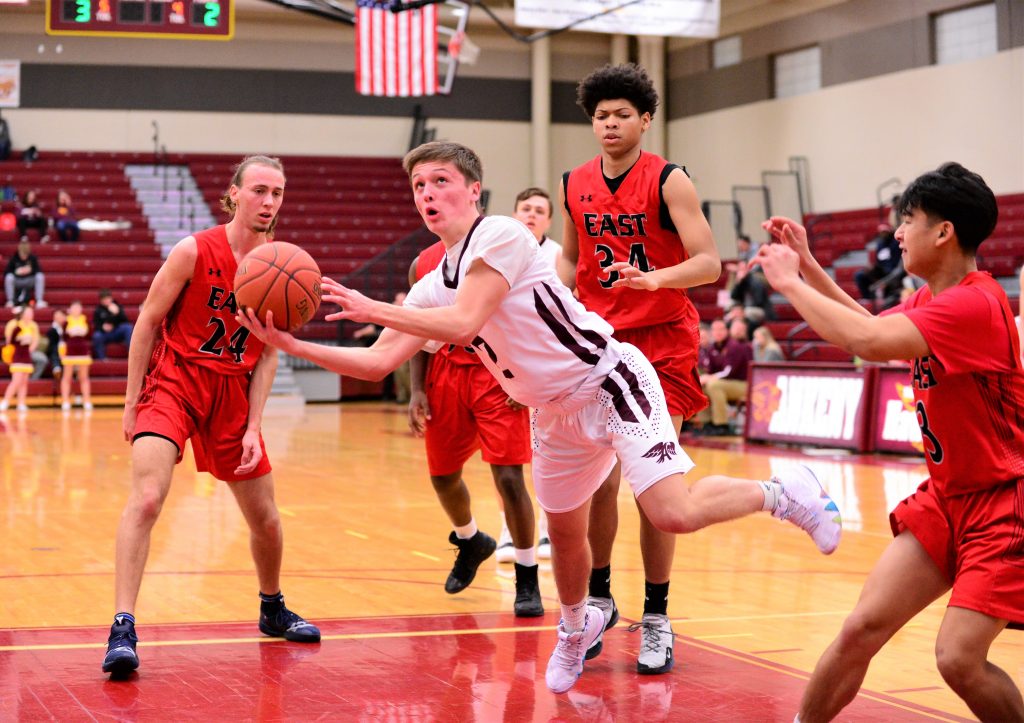 The Ankeny boys' basketball team appears to be peaking at the right time.
The Hawks had a pair of 29-point quarters and rolled to a 97-66 victory over visiting Des Moines East on Tuesday. It was the most points by an Ankeny squad since 2008, when the Hawks scored 102 in a substate game–also against the Scarlets.
"We had some guys make some plays," said Ankeny coach Brandt Carlson. "The kids just played hard. We're really trying to improve at this time of the year. No matter who you play, you just need to keep working to get better. That was our focus, and I thought the guys were pretty mature in that pursuit."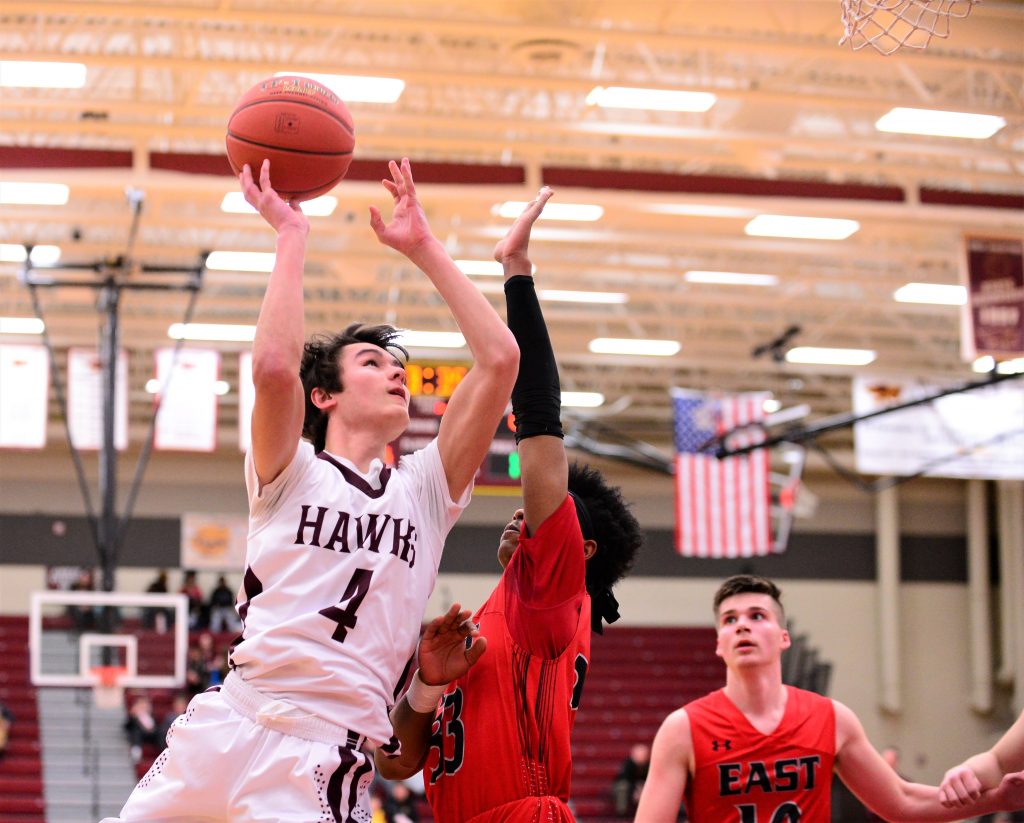 Ankeny jumped out to a 29-9 lead at the end of the first quarter. The Hawks held a 49-27 advantage at halftime, then increased their margin to 78-44 after three periods.
"It was the last regular-season home game for our seniors, and we got a lot of guys into the game and they played well," Carlson said. "We really got everybody involved."
Ankeny raised its record to 13-6 with its third straight victory. The loss was the 12th in a row for East, which dropped to 1-17 on the season.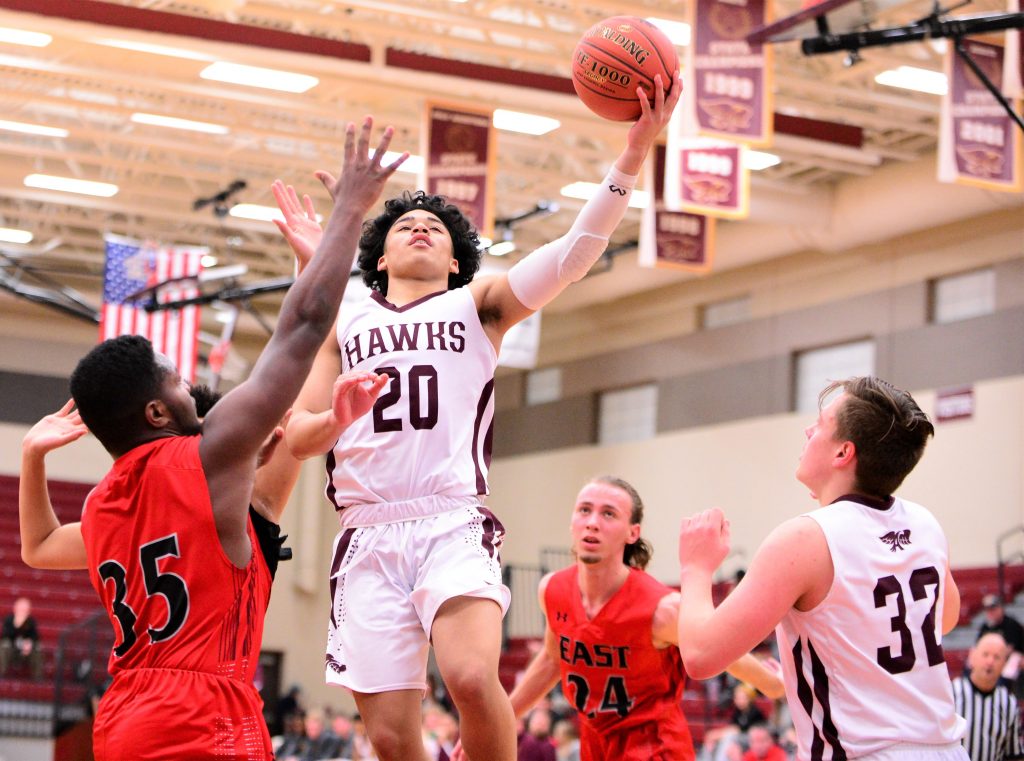 Jaron Crews led the Hawks with 17 points. Dillon Carlson had 16, Jaxon Smith chipped in 13, Jordan Kumm had 12, and Braxton Bayless added 10.
"Jaron got going from the perimeter a little bit in the second half, which was great to see," Carlson said.
Ankeny will close out the regular season on Friday with a game at Mason City (6-13).