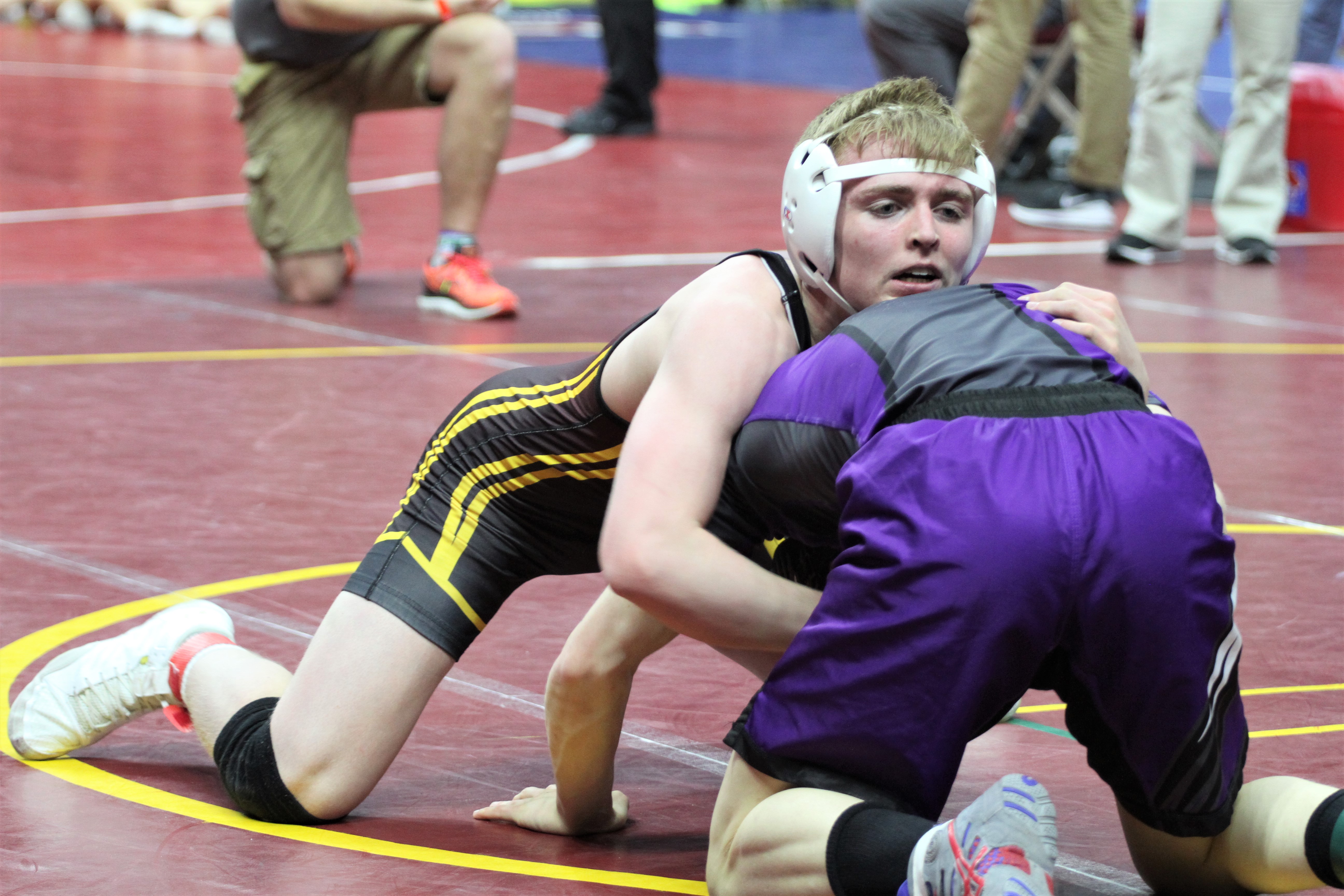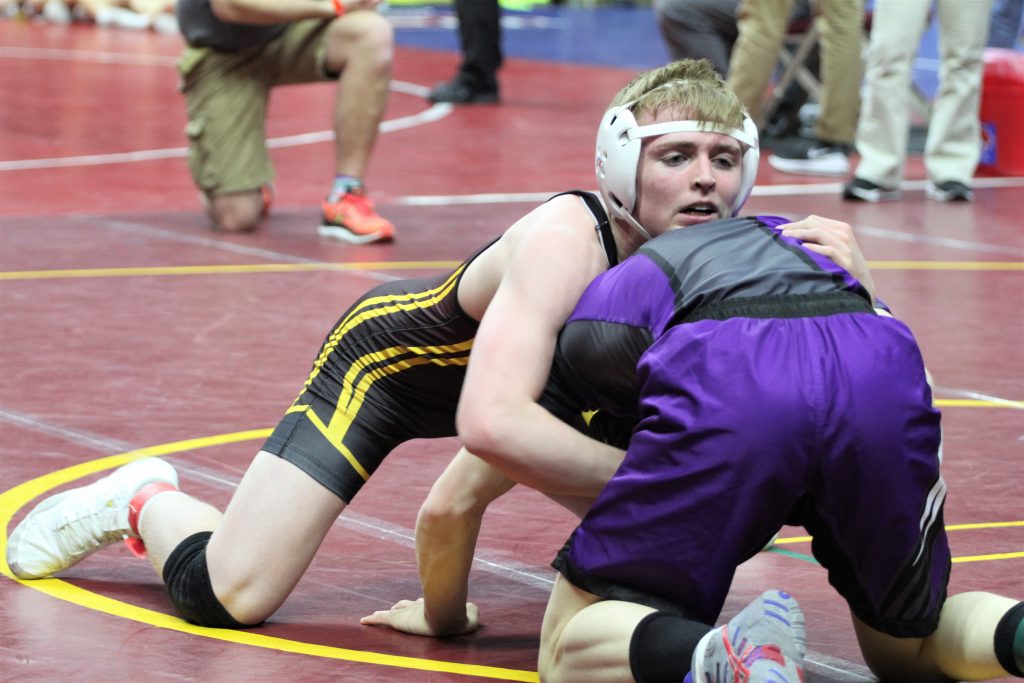 Sam Kallem got a taste of what the state wrestling tournament is all about this week.
The Ankeny junior is looking to go back for more next year.
The seventh-ranked Kallem earned a seventh-place finish in Class 3A at 132 pounds on Saturday at Wells Fargo Arena. He posted a 7-1 decision over No. 8 Christian Stanek of Cedar Rapids Xavier in the seventh-place match.
"I'm happy with this week," said Kallem, who finished the season with a 34-13 record. "It was a great experience to be down at Wells with my teammates, but I know I can do better next year."
Kallem has helped Ankeny into contention for a top-10 finish in the team standings. The Hawks are currently in 14th place with 52.5 points heading into Saturday night's finals.
Ankeny's top-ranked duo of Trever Anderson at 106 and Caleb Rathjen at 126 will both be seeking their first state titles.