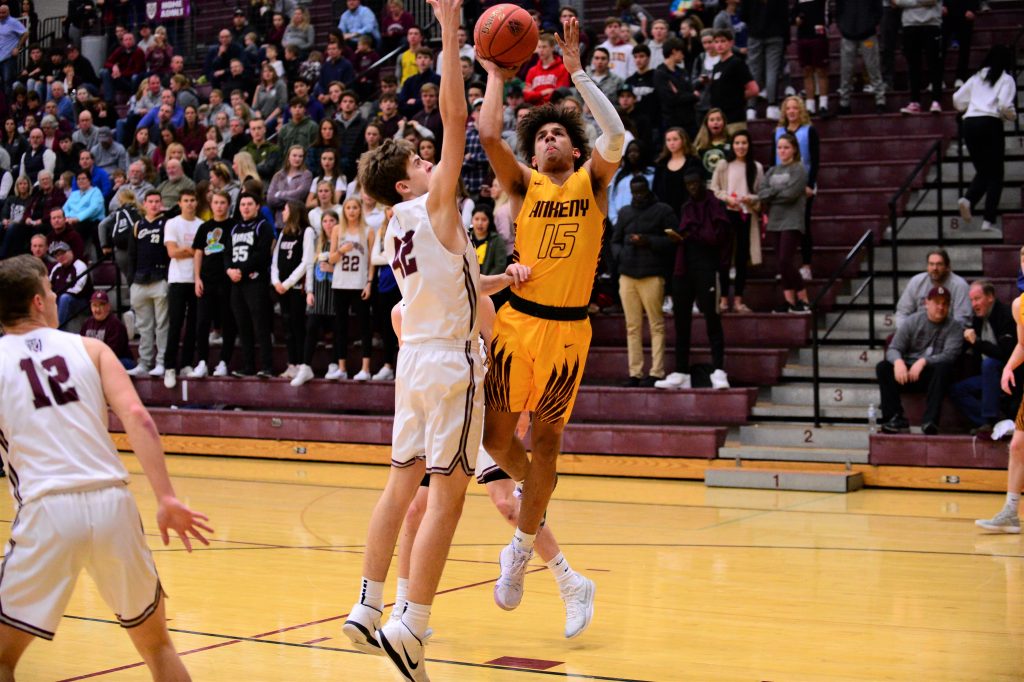 Fortunately for the Ankeny boys' basketball team, Friday's game at Mason City was essentially meaningless.
The Hawks dropped a 71-68 decision in their regular-season finale, giving them a couple of days to prepare for Monday's Class 4A substate quarterfinal against visiting Des Moines Roosevelt.
"It wasn't fun at all, but what do you do?" said Ankeny coach Brandt Carlson. "It's the end of the regular season and in two days you turn around and get ready for a tournament game. I guess you just have to flush that one–your record is now 0-0 and you just have to see what you can come up with on Monday."
The loss ended a three-game winning streak for the Hawks, whose record dropped to 13-7. Mason City (7-13) snapped a three-game losing skid.
The Mohawks built a 38-27 halftime lead and then held off Ankeny's late rally.
"We had a lot of guys play pretty well, but we had a few that played not so well," Carlson said. "Probably, as a coach, I should have just played more guys and rotated a lot more. Whether you won or lost, it didn't really matter for anything. I don't like to coach that way, but obviously the most important thing right now is to get ready for Monday."
The game was tied at 18-18 at the end of the first quarter. Mason City then outscored the Hawks, 20-9, in the second period.
"We only scored nine points in that quarter and probably had an equal amount of turnovers," Carlson said. "Mason City did a really good job of showing some things that we hadn't seen as it relates to our offense, and I think our guys panicked a little bit and weren't comfortable."
Ankeny trailed by 55-45 after three quarters, but then rallied in the final period. The Hawks had a chance to tie the game when Braxton Bayless was fouled on a 3-point shot with 2.3 seconds left and Mason City holding a 69-66 lead.
After missing the first free throw, Bayless then made his next two attempts.
"We wanted him to miss the third one, but it went in," Carlson said. "Then we had to foul again, and they made two more free throws. We got a shot off at the end from about three-quarters court, but we just missed it."
Bayless led the Hawks with 24 points. Jaxon Smith tied his career-high with 22, and Dillon Carlson added 11.
"It was a really good lesson for our guys," coach Carlson said. "We just have to continue to build our confidence and try to get better."