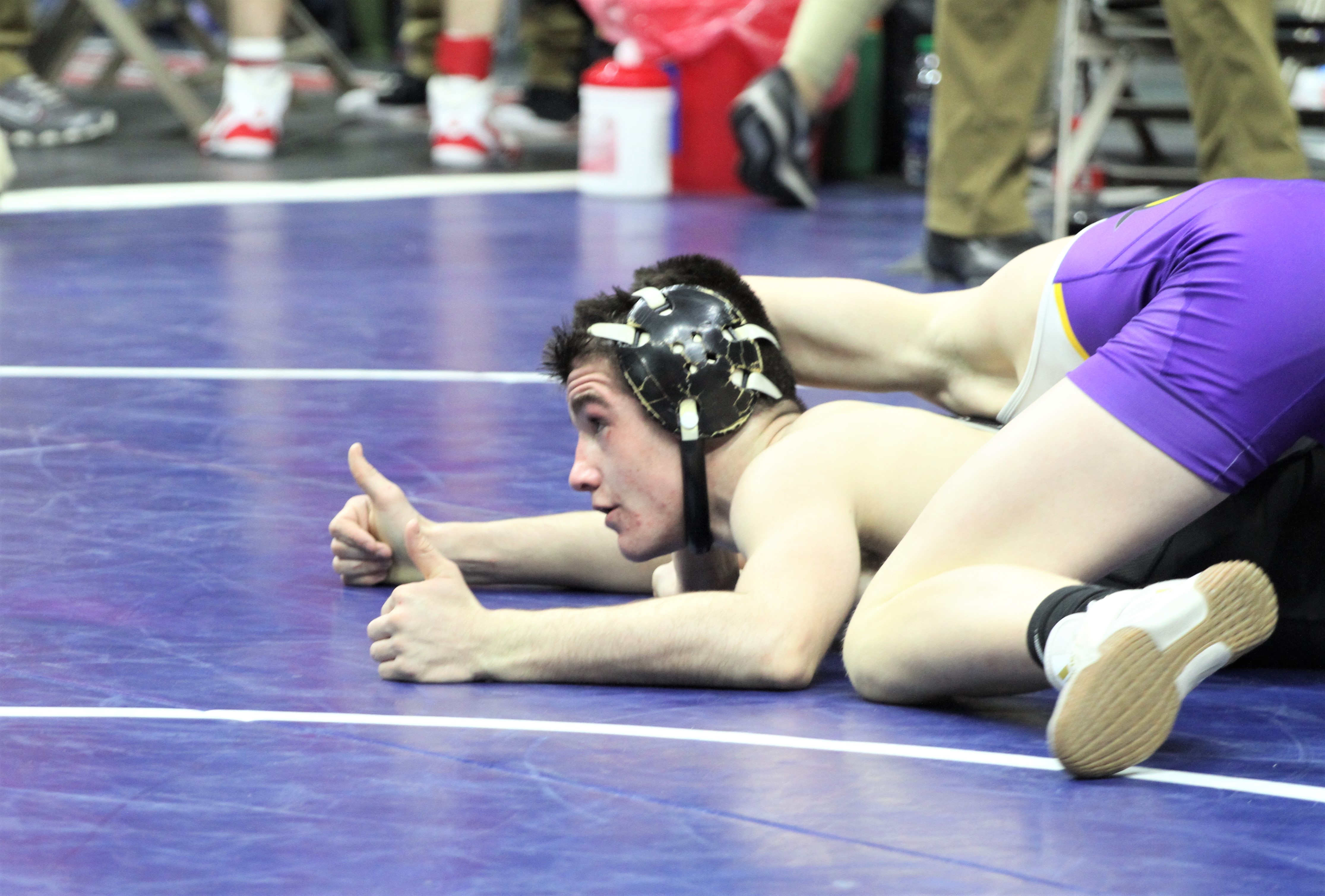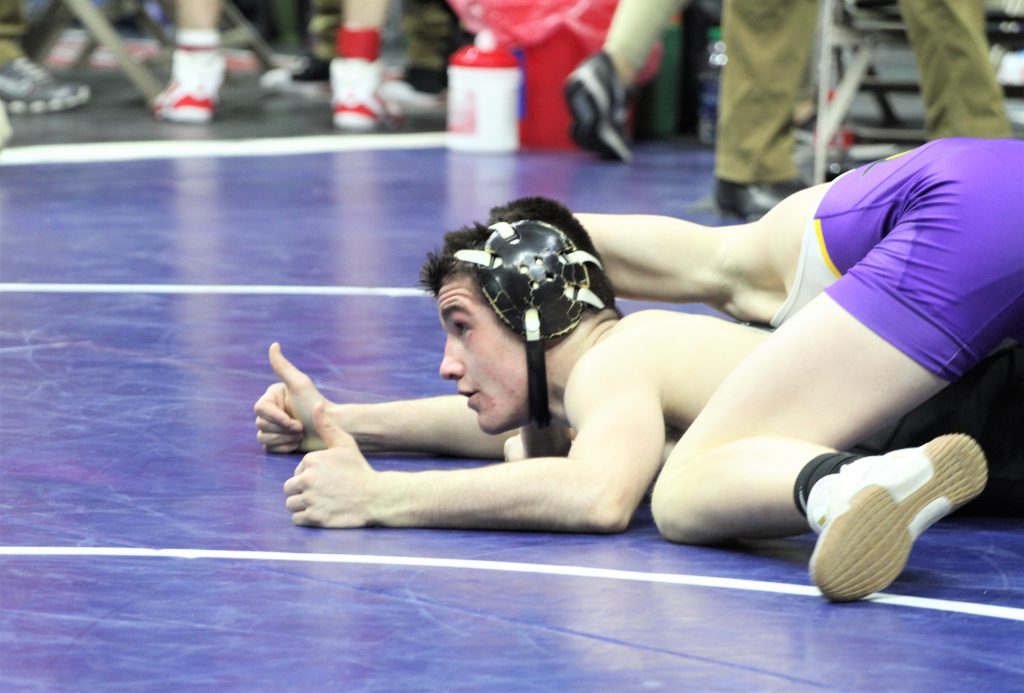 The Class 3A state wrestling finals on Saturday night at Wells Fargo Arena will feature a quintet of competitors from the community of Ankeny.
Fifth-ranked Ankeny Centennial will be represented by a trio of finalists–top-ranked Ben Monroe at 132 pounds, No. 5 Eric Owens at 145 and No. 2 Logan Neils at 170. Monroe, a two-time state runner-up, will be making his third consecutive appearance in the finals.
"It feels great," Monroe said after posting an 11-7 decision over No. 5 Caleb Helgeson of Johnston in the semifinals on Friday afternoon at Wells Fargo Arena.
No. 7 Ankeny advanced a pair of top-ranked wrestlers to the finals, Trever Anderson at 106 and Caleb Rathjen at 126. Rathjen will meet No. 2 Nick Oldham of Valley in a rematch of last year's 113-pound title match, which was won by Oldham.
"I'm looking forward to it," said Rathjen, who has won all four meetings against Oldham since that loss.
Centennial is on its way to the best finish in school history. The Jaguars are currently in fourth place in Class 3A with 78 points.
Ankeny could earn its first top-10 finish since the split into two high schools. The Hawks are in 10th place with 51.5 points heading into Saturday's consolation rounds.
Check back later for complete coverage of Friday's action.