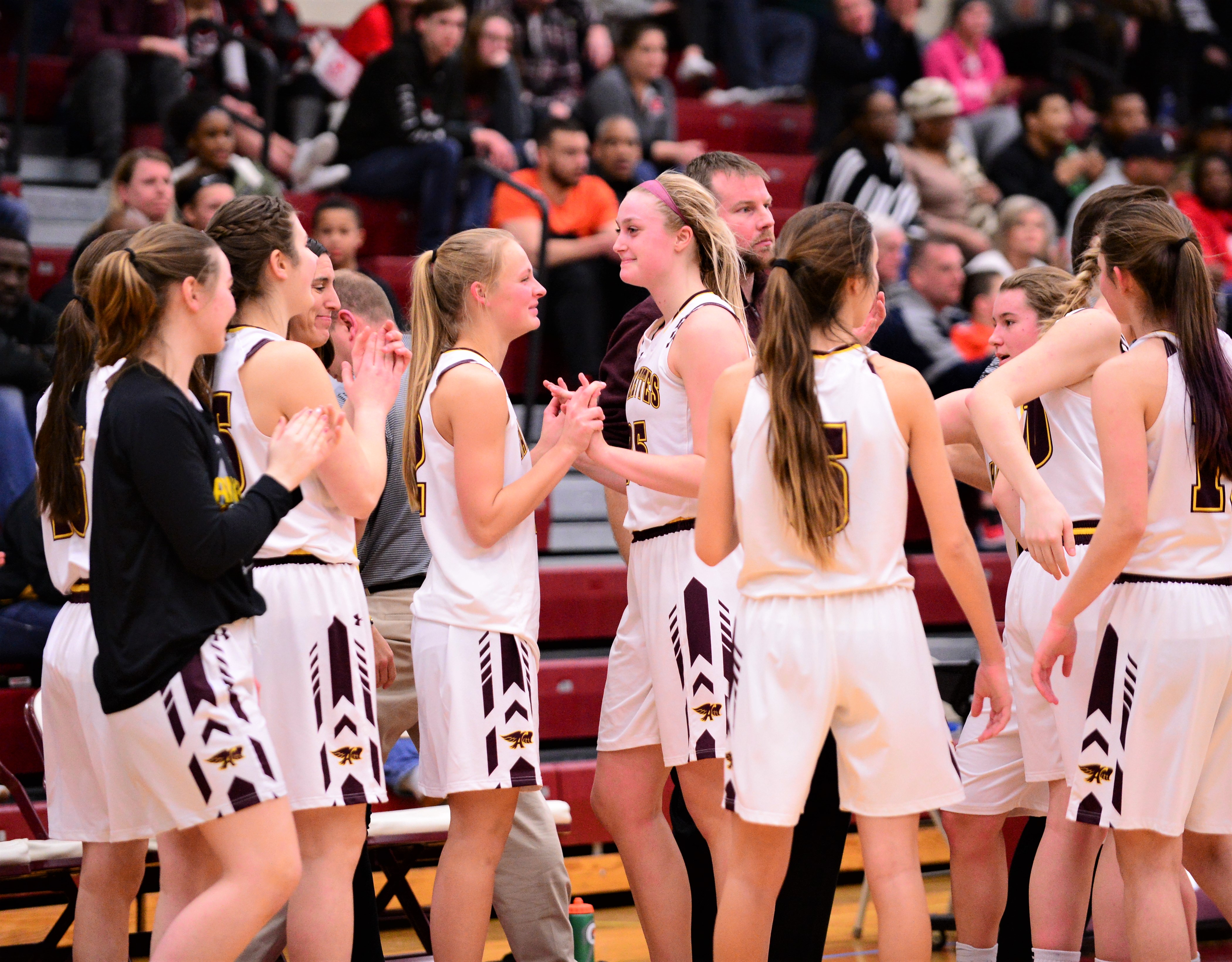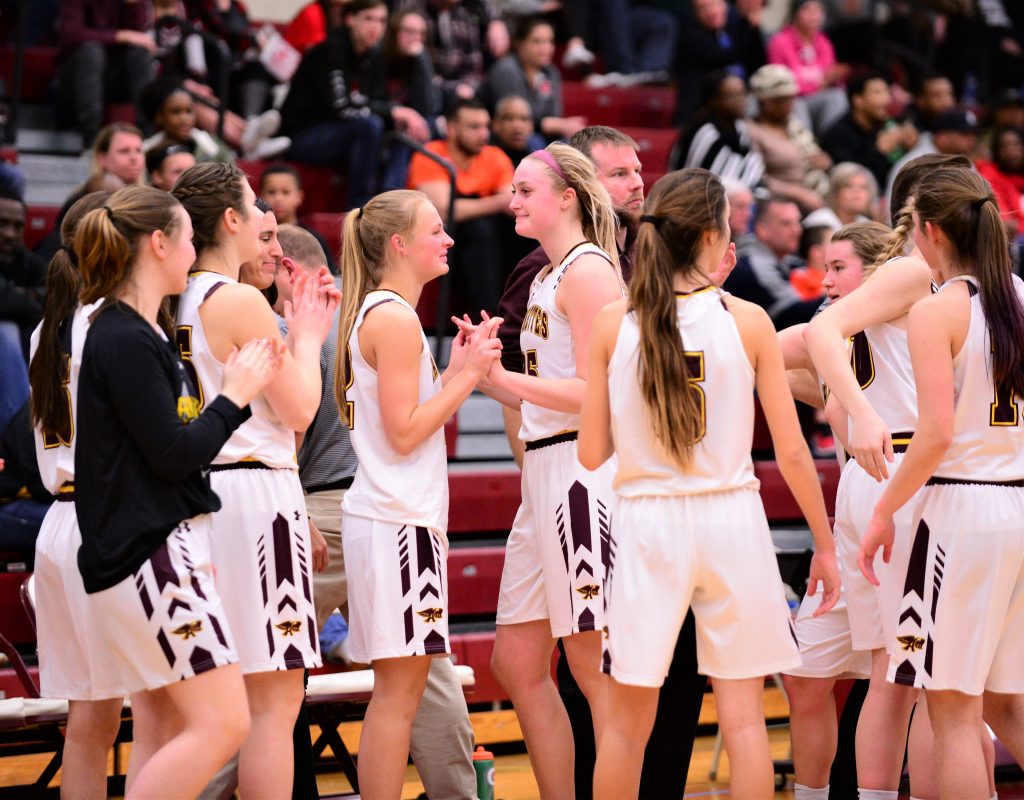 Dru McAnelly is a big fan of the Iowa Hawkeyes, who defeated Rutgers on Saturday on a miracle 3-pointer at the buzzer.
About 30 minutes before Joe Weiskamp banked in the game-winner for the Hawkeyes from the corner, McAnelly's Ankeny girls' basketball team was in a similar position, down two points with the ball in the final seconds.
However, the 15th-ranked Hawkettes weren't as lucky.
Sara McCullough's long 3-point try missed as time expired, allowing Des Moines East to escape with a 49-47 victory in a Class 5A regional semifinal at Ankeny.
"Sara came down and got an open look with about 1.5 seconds left from 23 feet," McAnelly said. "When it left her hand, I thought it was good. It was just a little short."
East (15-7) extended its winning streak to seven games while avenging a 45-38 loss to Ankeny in the season opener on Nov. 20. The Scarlets advanced to a regional final on Tuesday at No. 3 Southeast Polk (18-3).
The Hawkettes finished the season at 9-12.
"It hasn't quite sunk in yet, but I think it will when we don't have practice every day," said McCullough.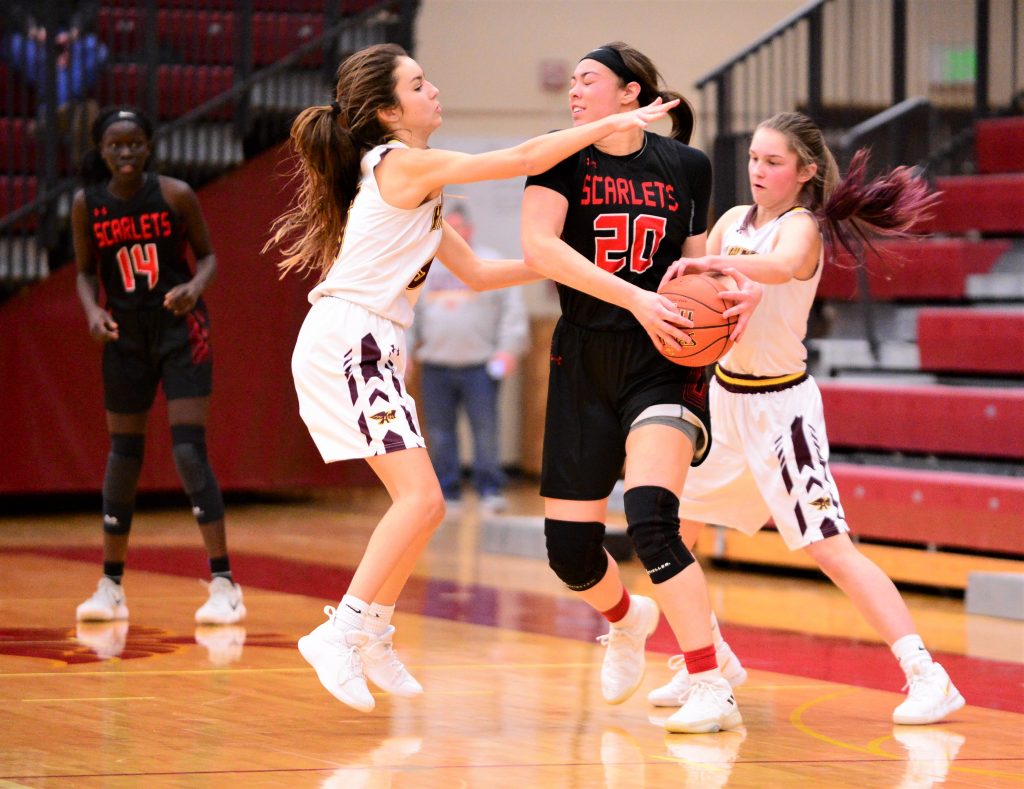 McCullough scored 16 points in her final game to lead Ankeny. She made a free throw with 6 seconds left for her 1,000th career point.
"That's a huge accomplishment for my basketball career," McCullough said. "Unfortunately we lost, but we fought hard the whole game."
Ankeny was forced to rally after falling behind, 19-7, at the end of the first quarter.
"The slow start came back to haunt us," McAnelly said. "Their size and athleticism really kind of bothered us offensively. We only made 16 field-goal attempts, but we hit 12-of-15 free throws and that's kind of what kept us in the game."
The Hawkettes closed the gap to 24-21 at halftime.
"We did get off to a slow start because we had trouble rebounding, but in the second quarter we started to get more rebounds and pick it up on defense, which is why we came back," McCullough said.
Ankeny then took a couple of two-point leads in the second half, but the Hawkettes were unable to pull away.
"Honestly, we executed the game plan well," McAnelly said. "They didn't hurt us with anything that we hadn't scouted. They hurt us on the boards a little bit. We ran good offense, but we just could not make shots."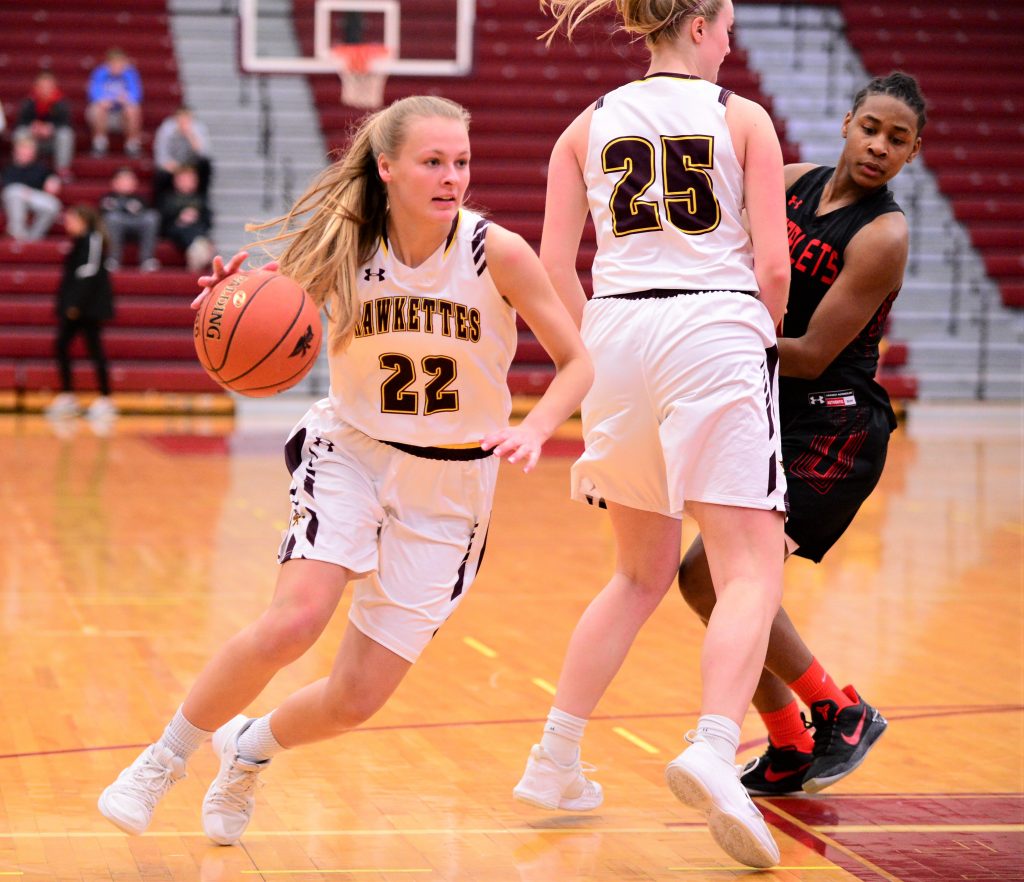 After East took the lead in the fourth quarter, Ankeny tried to foul the Scarlets in an effort to extend the game. The strategy backfired when East made 8-of-11 attempts in the final 8 minutes.
"They're not a very good free-throw shooting team," McAnelly said. "But they stepped up and hit them when it mattered."
McCullough also connected on a free throw to reach the 1,000-point milestone.
"That was pretty memorable. It's a tremendous honor for her," McAnelly said. "She's just a dynamic force. Everybody knows about her offense, but her unbelievable high-level intensity and passion for the game and what she does on the defensive end for us will be darn near irreplaceable."
Abby Johnson and Kayla Pitz each added eight points for the Hawkettes. They will both be back next year.
"In 16 years of coaching I've never had a year like this one with all the adversity we faced," McAnelly said. "But the way we played and gave ourselves chances to win, I couldn't be more proud of these girls. And we're still a young team, because six of our top eight girls will be back.
"It all depends on everyone getting in the gym over spring and summer and making those strides to get better," he added.