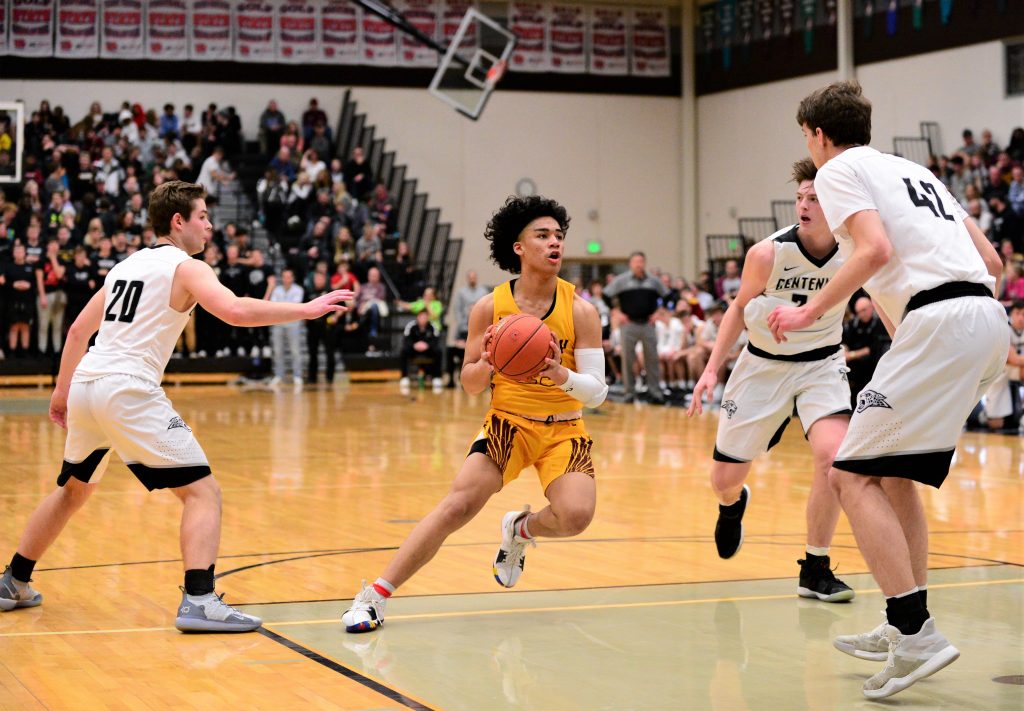 If the Ankeny and Ankeny Centennial boys' basketball teams want to experience some March Madness, they'll first have to pull off some upsets in February.
Both squads will begin postseason play on Monday at home, but the Hawks and Jaguars will then likely have to defeat two higher-seeded teams to qualify for the state tournament, which will be held on March 5-9 at Wells Fargo Arena.
Ankeny (13-7) will host a Class 4A substate quarterfinal against Des Moines Roosevelt (6-14), while Centennial (8-12) will host a quarterfinal against Fort Dodge (8-13). Both games begin at 7 p.m.
Ankeny posted an 88-63 victory over the Roughriders on Jan. 28. The Hawks played well down the stretch, including a win over CIML Central Conference co-champion Johnston on Feb. 8, before closing out the regular season on Friday with a 71-68 loss at Mason City.
"I guess you just have to flush that one–your record is now 0-0 and you just have to see what you can come up with on Monday," said Ankeny coach Brandt Carlson.
Braxton Bayless scored 24 points in Friday's loss. He is now averaging nearly 15 points per game.
Bayless and Jaxon Smith each had 22 points in the earlier win over Roosevelt, when the Hawks built a 43-22 halftime lead and cruised to the victory. Jordan Kumm added 11 points.
The winner advances to a substate semifinal on Friday at Dowling Catholic (11-10).
Centennial, meanwhile, enters the postseason on a four-game winning streak. The Jaguars closed out the regular season on Friday with a 56-51 victory at Des Moines Lincoln.
Fort Dodge has won seven of its last 11 games after getting off to a 1-9 start. The Dodgers are led by Jordan Jackson, who averages 15.2 points and 5.7 rebounds per game.
"The key will be our rebounding. They really hit the boards hard," said Centennial coach Bob Fontana. "We also have to keep them off the free-throw line, because they've got three guys who have shot over 75 free throws this season."
Centennial has had to overcome injuries to starting guards Tyler Rodgers and Preston Kelling. Rodgers underwent knee surgery on Feb. 7 and is out for the season, while Kelling fractured his tailbone that same week and missed several days of practice before returning to action on Friday, when he scored six points in the win over Lincoln.
The winner advances to a substate semifinal on Friday at Waukee (18-2).