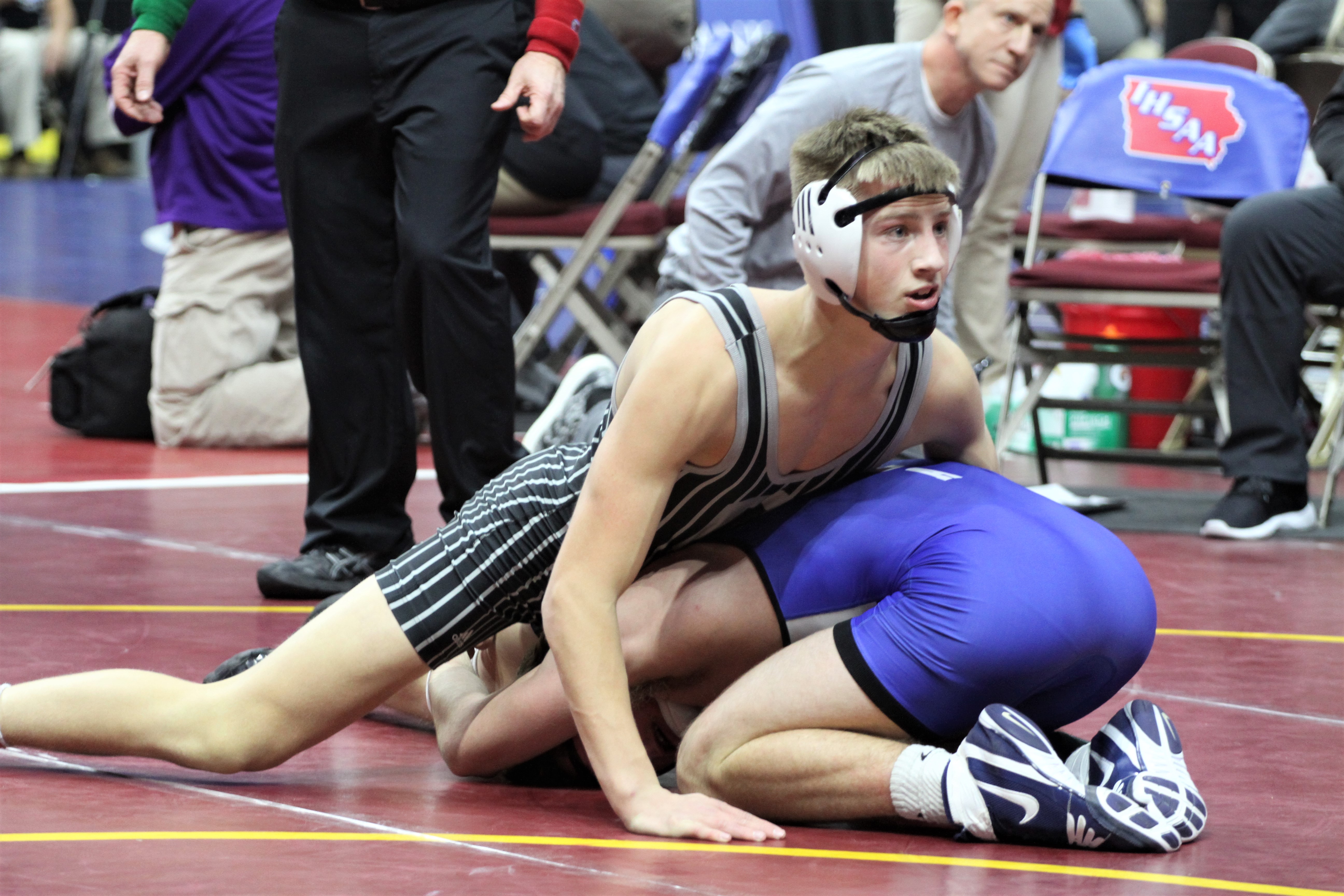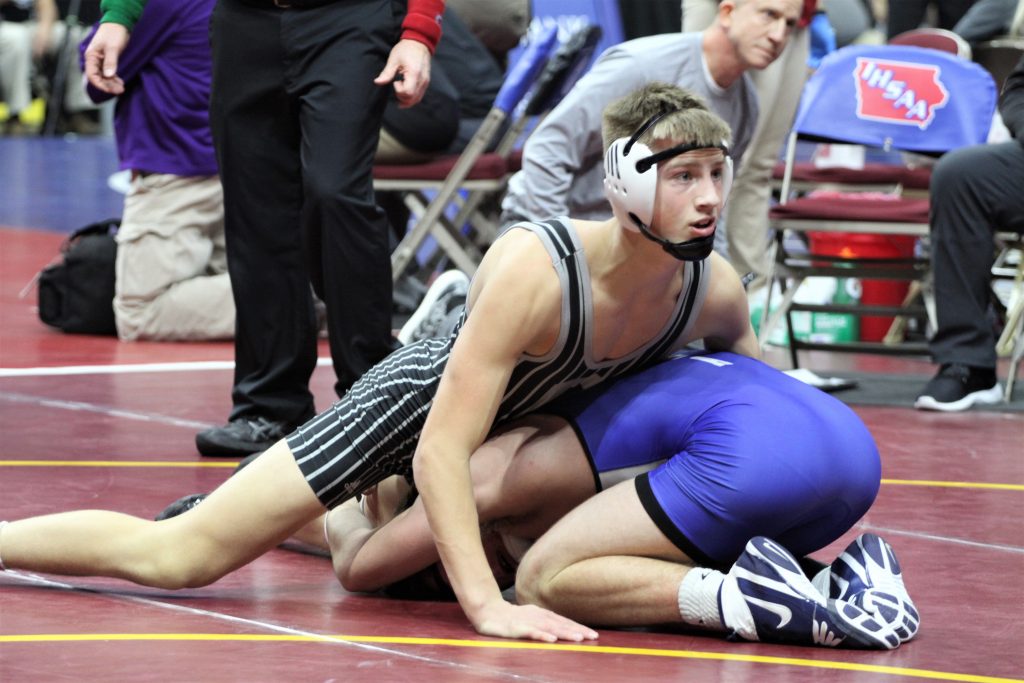 Senior Eric Owens helped the Ankeny Centennial wrestling team to a fourth-place finish in the Class 3A state tournament last week at Wells Fargo Arena. He earned a second-place finish at 145 pounds.
Owens also helped the Jaguars to a third-place finish in the state duals tournament. He finished the season with a 37-5 record.
Here is some inside info on Owens:
Congratulations on an outstanding season. Is it hard to believe that your high school career is over?
Yes, but with off-season wrestling, it feels like forever since it was freshman year.
When the state tournament pairings came out, did you like the draw that you had? Did you feel like you had a good chance to make the finals?
Yes, because I have recently beaten the first two kids and felt prepared well for the semifinal match.
You pulled off an upset in the semifinals with a 7-4 victory over top-ranked Deville Dentis of Des Moines East, who was a state runner-up at 138 a year ago. I know your plan was to wear him down because he had only wrestled seven matches this season, but did you start to get a little worried when you were behind, 4-2, midway through the third period?
At that time, I felt confident I could take him down and ride him out to go into overtime, where I could get another takedown.
It looked like once you took him down to his back that he was completely gassed. Did you know then that you were headed to the finals?
Once I realized I was getting counts for back points, I knew I'd have the lead and the win to go into the finals.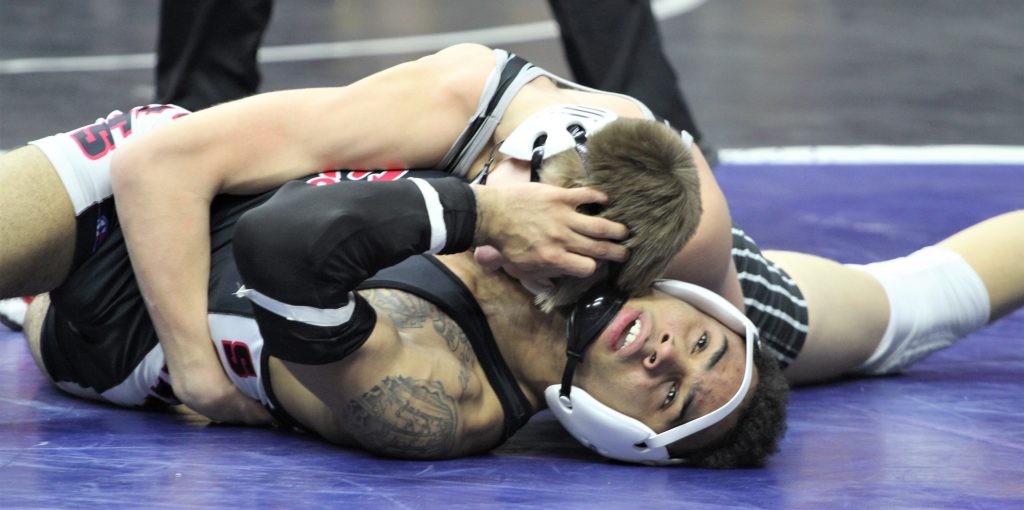 You then lost by a fall to second-ranked Collin Lewis of North Scott in Saturday's championship match. If you could replay that match, would you do anything differently?
Yeah, I felt my nerves got the best of me as I wasn't patient during the match including staying in good position on the bottom.
What did you think of the atmosphere in the arena for the finals?
I tried not to worry about it because I knew it would make me more nervous. I saw a couple classmates down by the floor and that helped calm my nerves.
You lost your final match during the state duals tournament on Wednesday before bouncing back with three straight wins in the traditional tournament. Did you learn anything from that loss?
It didn't really have an impact on my strategy for the traditional tournament.
Head coach Jay Groth and the Centennial assistants were named the Class 3A coaching staff of the year. Why do you think Groth has been so successful in building the Jaguars' program?
Coach Groth acknowledges how hard we work which seems to drive us to succeed. He opens the wrestling room a lot in the off-season. He's positive and he doesn't take any match lightly to help us improve.
Two of your teammates, juniors Ben Monroe and Logan Neils, also lost in the finals. Do you expect those two guys to win a state title next year?
Absolutely. Ben is one of the hardest working kids around, and Logan is a very crafty wrestler.
One of your assistant coaches, Colby Goetsch, was a state champion at Ankeny in 2003, when he won the 140-pound title. Do you ever wrestle Colby or any of the other assistants in practice?
Well, Colby isn't 140 anymore so not so much! But I believe my dad coached Colby in that finals with Dave Ewing so it's been cool to have him give me tips. I mostly worked out with coaches Bruhl, Davis and Nicholson.
Plans for next year? Would you like to wrestle somewhere? Have you looked at any schools?
I'm still looking at different schools. I would like to wrestle in college if the right situation presents itself. I've been contacted by a few colleges. Now that the season is over, I will pursue it more aggressively.
Do you know what you want to study in college?
Some area of business, but I'm still considering other professions.