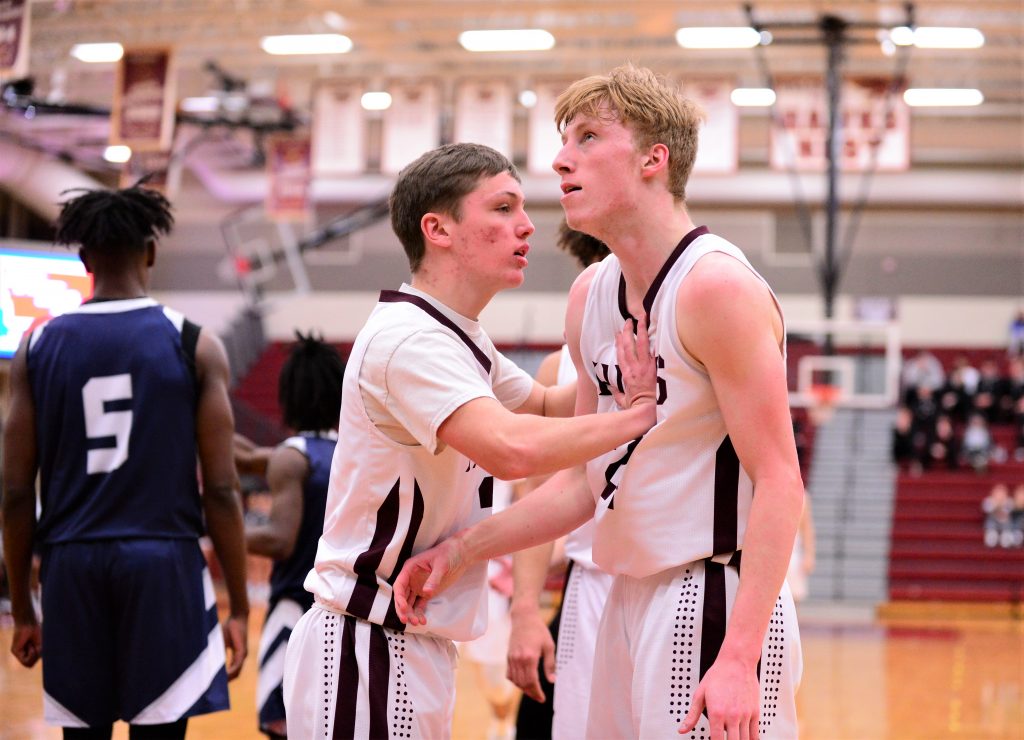 Every time the Ankeny boys' basketball team suffered a loss this season, head coach Brant Carlson was hoping that it would be a learning lesson for the Hawks.
When Ankeny closed out the regular season on Friday with a 71-68 loss at Mason City, Carlson was again hoping that his team could bounce back with the start of postseason play three days later.
Unfortunately, it didn't work out that way.
Ankeny got off to a slow start in Monday's Class 4A substate quarterfinal against visiting Des Moines Roosevelt and never fully recovered. The Roughriders built a 17-point lead and then held on for a 68-64 victory, avenging an 88-63 loss in the same gym on Jan. 28.
"Our guys never quit. They just kept battling," said Carlson. "I'm really proud of our seniors–Reece Pitz and Payton Fay came in the fourth quarter and just played their hearts out. They gave us a chance to win."
Ankeny trailed after three quarters, 46-29, but then staged a furious rally in the final period. The Hawks scored 35 points in the last 8 minutes.
Ankeny cut Roosevelt's lead to two points, but could not get over the hump.
"It was a pretty remarkable run for these guys to come back like that," Carlson said.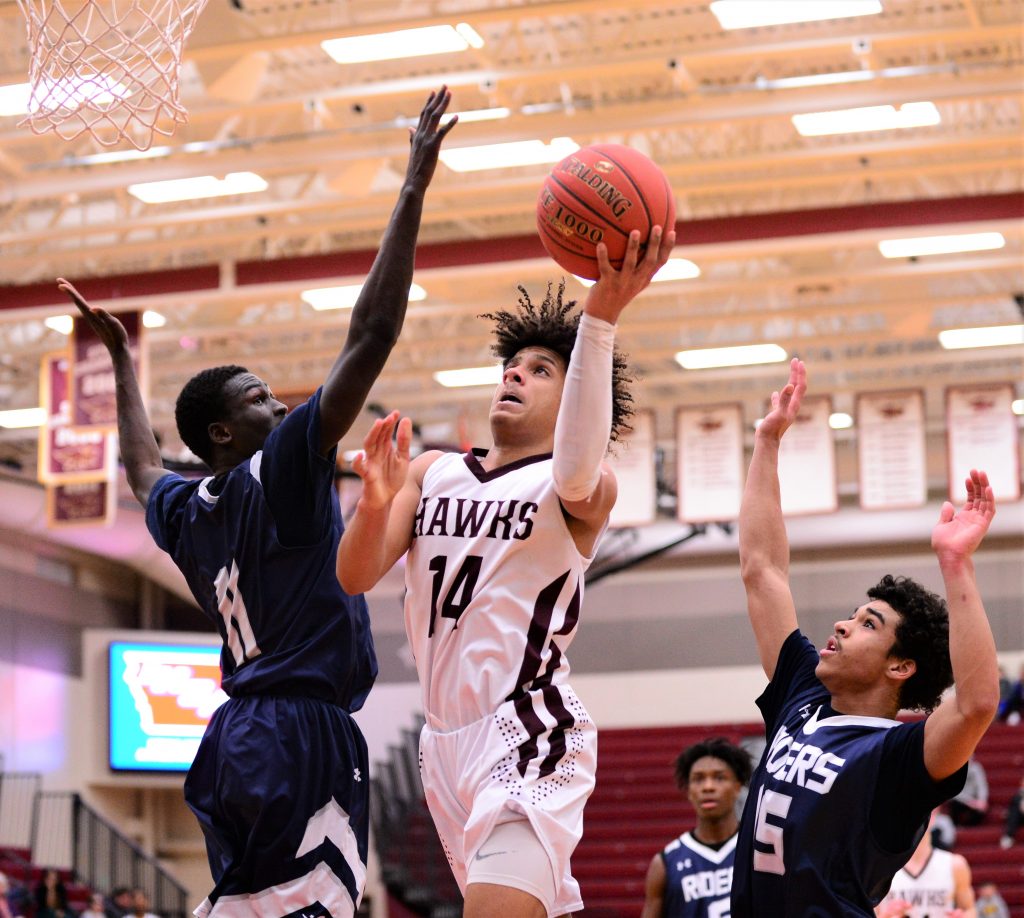 Braxton Bayless scored 23 points to lead Ankeny, which ends the season with a 13-8 record. Dillon Carlson had 13 points, and Jaxon Smith added 12.
Carlson, the coach's son, is among the seniors who will have to be replaced next year.
"That game doesn't define us," tweeted junior guard Jordan Kumm after the loss. "I appreciate the seniors that were a part of this team. They didn't get the playing time they wanted, but they didn't quit on this team. I respect the loyalty from our seniors. They saw a bigger picture. Just know we (are) coming back stronger."
Roosevelt improved to 7-14 on the season. The Roughriders advance to a substate semifinal on Friday at Dowling Catholic (11-10).
Ty Walker led Roosevelt with 18 points, including four 3-point goals. Iziah Paulsen had 16 points and eight rebounds.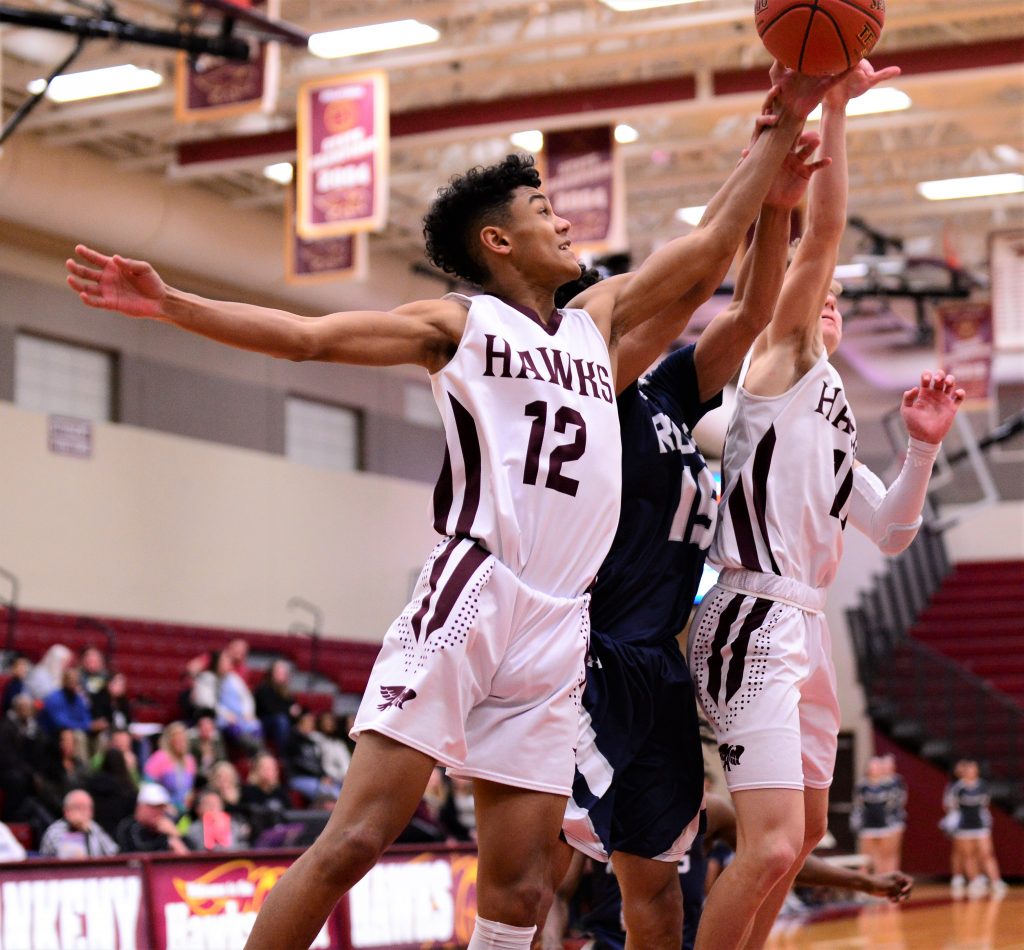 The Roughriders are now 5-4 since Paulsen joined the lineup after becoming eligible to play.
"He transferred in from the Cedar Rapids area, and he played great tonight," Carlson said. "They've kind of been a team in disarray all year, but they put it together the last few weeks."
Roosevelt held a 28-21 lead at halftime. The Hawks attempted just one free throw in the opening half.
"I just thought we were very tentative in the beginning," Carlson said. "They did some things and got the lead and got some confidence. And the lead just kept building and kind of snowballed."
The Roughriders outscored Ankeny in the third quarter, 18-8, to build a 17-point margin. The Hawks erased most of that deficit in the final period, but the hole was just too big to overcome.
"They made their free throws at the end, so you've got to give them credit," Carlson said of the Roughriders. "Obviously this hurts, but we'll try to regroup. We've got a lot of underclassmen coming back next year, and hopefully they'll remember how this feels and that they won't let it happen again."