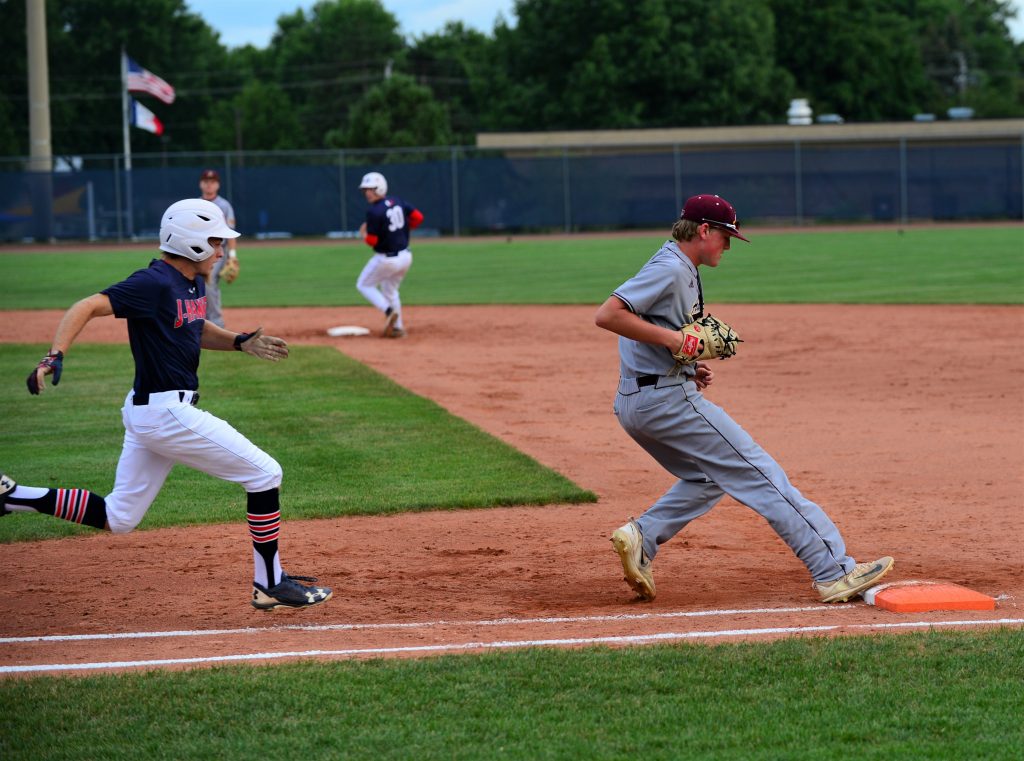 Ankeny High School's Class of 2021 appears to have multiple college prospects in a variety of sports.
One of them has already made his future plans.
Sophomore pitcher Weston Fulk has verbally committed to play baseball for Iowa. He chose the Hawkeyes after attending one of their winter evaluation camps.
"They had open arms for me," said Fulk. "They were always there for me and wanted the best for me. That was probably the place I wanted to go from the start."
Fulk played on Ankeny's varsity squad as a freshman, helping the Hawks to a 21-17 record. The team advanced to a substate final before losing to eventual Class 4A state champion Urbandale.
Fulk started 11 games and batted .143 for the Hawks. He made two appearances on the mound and also saw some action at first base.
"He projects really well with his frame and being lefthanded," Ankeny coach Joe Balvanz said of Fulk. "He's also put some time in the weightroom."
The Hawkeyes were impressed by Fulk's throwing ability.
"When I went down there I threw, so I think they're looking at me more as a pitcher," Fulk said.
The Iowa program has made great strides in recent seasons under coach Rick Heller. The Hawkeyes posted a 33-20 record last year and are off to a 4-2 start this season.
"They've gotten better and better every year, which I like," Fulk said. "Heller is a really good coach."
Fulk is part of a talented class that includes Brody Brecht, Jase Bauer and Cael Boyd among others. That trio also played for the Hawks as freshmen.
"From a baseball standpoint, that sophomore class is loaded with collegiate baseball talent," Balvanz said. "My guess is it won't be long before Brecht and Bauer have offers. Boyd's a guy who has potential as well."
Fulk said he's looking forward to the upcoming season.
"Our young talent is crazy," he said. "We're very athletic and we can hit the ball, and we've got a lot of guys who can throw."
Fulk won't have to worry about dealing with the recruiting process any longer.
"I wanted to know my plans for the future kind of early, and this was probably my best bet right now," he said. "I'm definitely excited."