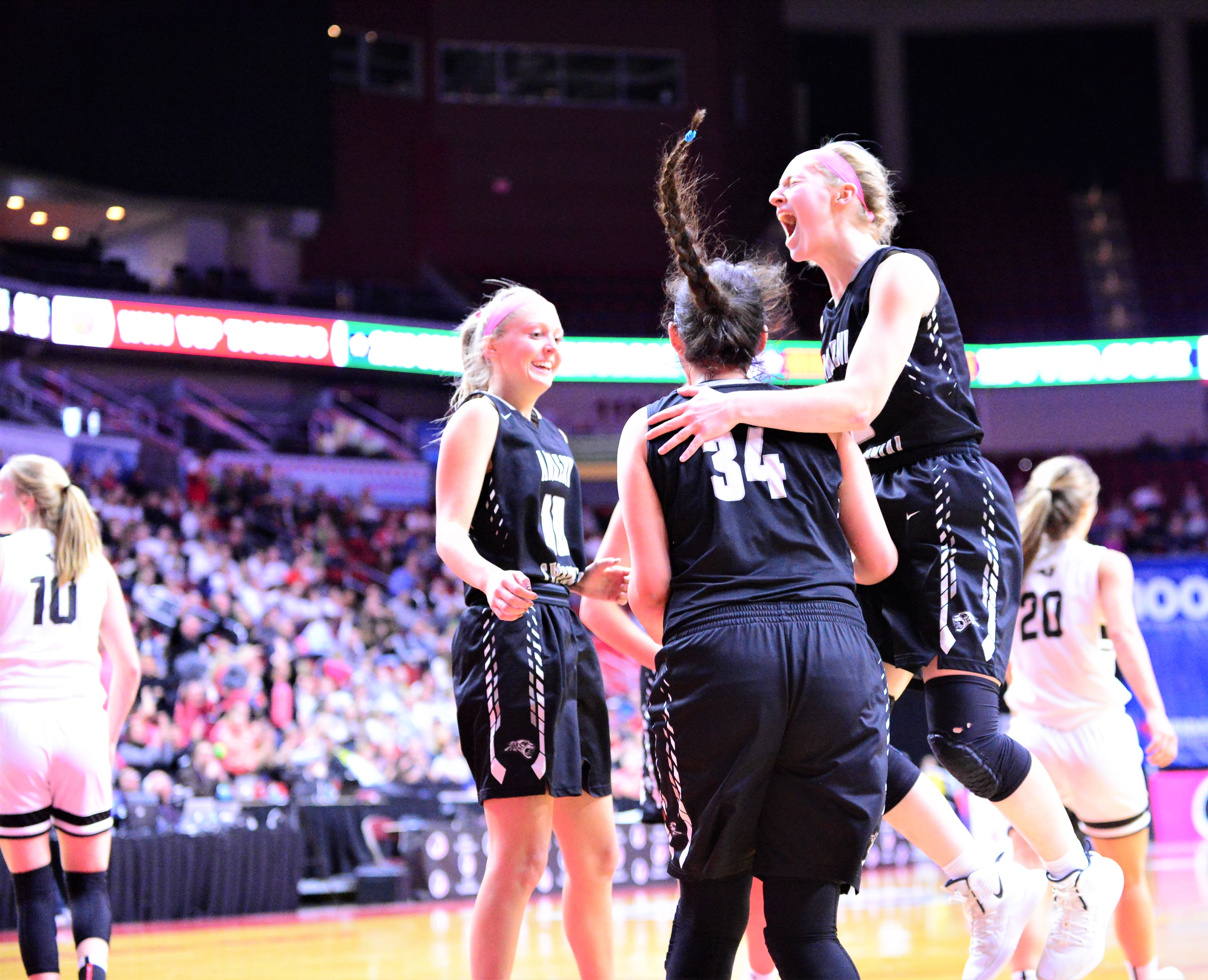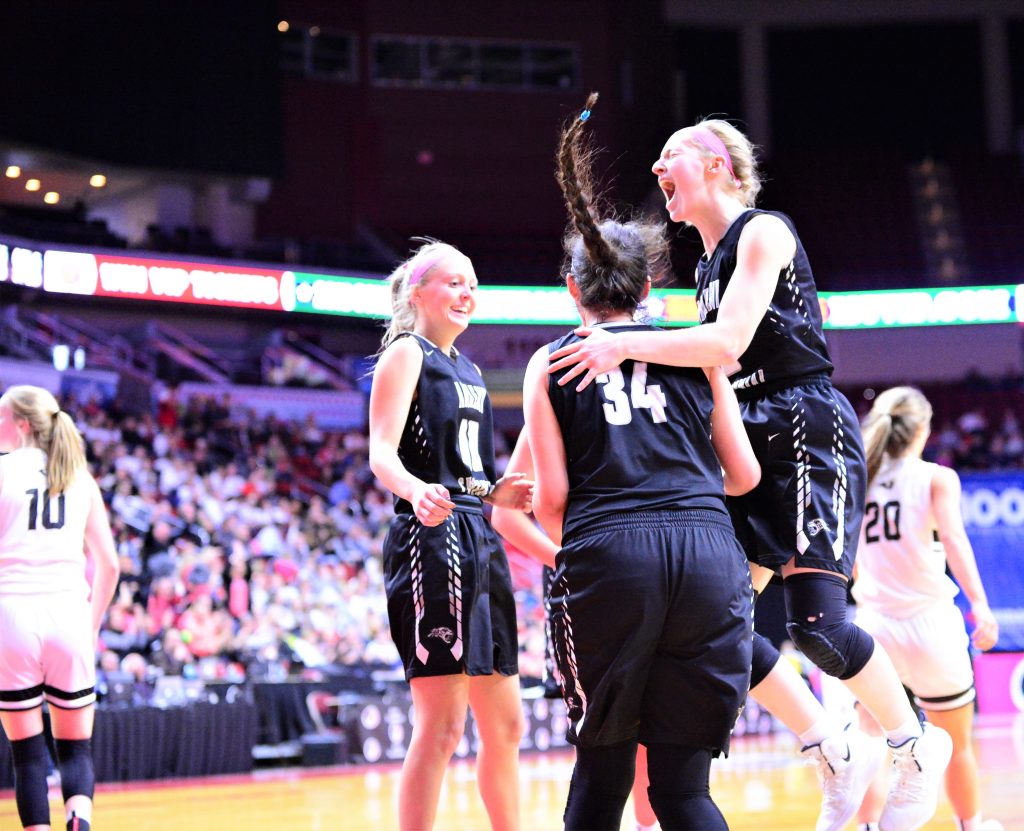 The final shot of Rachel Schon's high school basketball career won't define her legacy.
But the spirit and determination that Schon and her Ankeny Centennial teammates showed during Monday's Class 5A quarterfinal against third-ranked Southeast Polk most certainly will.
The No. 10 Jaguars battled back from an early 13-point deficit to force overtime before dropping a 61-56 decision in the girls' state tournament at Wells Fargo Arena in Des Moines.
"I'm really proud of how our team fought," said Schon. "I know we didn't start how we wanted to, but we came back to each other and we said, 'Hey, we want to do this for each other.' And we worked as a team and we came back. Obviously, it didn't end the way we wanted it to, but I'm proud of the way our team competed through the whole game."
Schon and fellow senior Kenna Sauer each had a double-double in their final game for the Jaguars. Sauer finished with 17 points and 12 rebounds, while Schon added 12 points and 12 boards.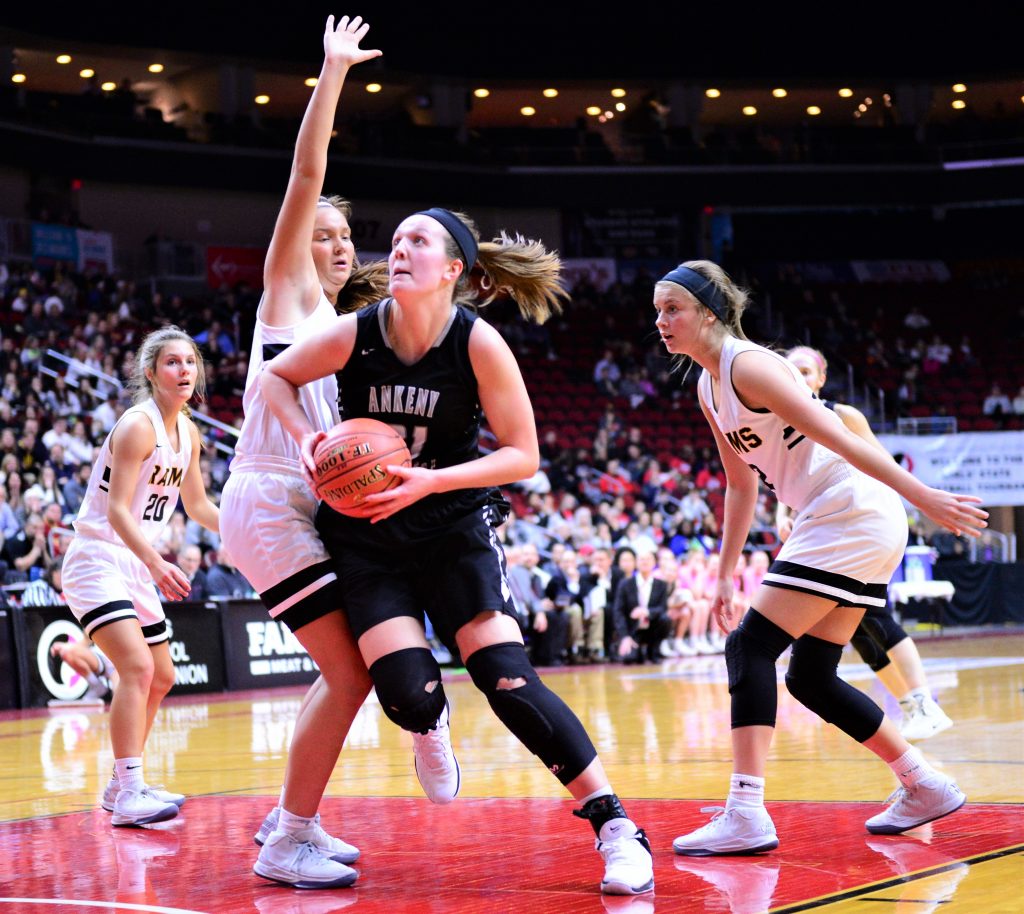 While Schon will continue her basketball career at William Jewell College, Sauer is headed to Missouri to play volleyball. Monday's game marked the end of her hoops career.
"It's pretty sad," said Sauer. "I look back and I only got really two years playing (due to an injury), but I'm grateful for both of them and I wouldn't trade it for the world. All of our coaches care so much for us–like we're their own kids–and it's the same with the team, so I'm thankful for it."
Iowa State recruit Maggie McGraw scored a game-high 24 points and grabbed eight rebounds as Southeast Polk advanced to Thursday's all-CIML semifinal round. The Rams (20-3) will play No. 11 Dowling Catholic (17-7), while No. 1 Johnston (22-2) will face No. 8 Valley (18-5).
McGraw scored the Rams' final four points in regulation, then had nine of her team's 10 points in the extra period.
"(McGraw) got to the free-throw line," said Centennial coach Scott DeJong, whose team finished the season at 15-8. "She was a difference-maker in overtime for sure, and maybe the last part of the half. She was hard for us to handle to say the least."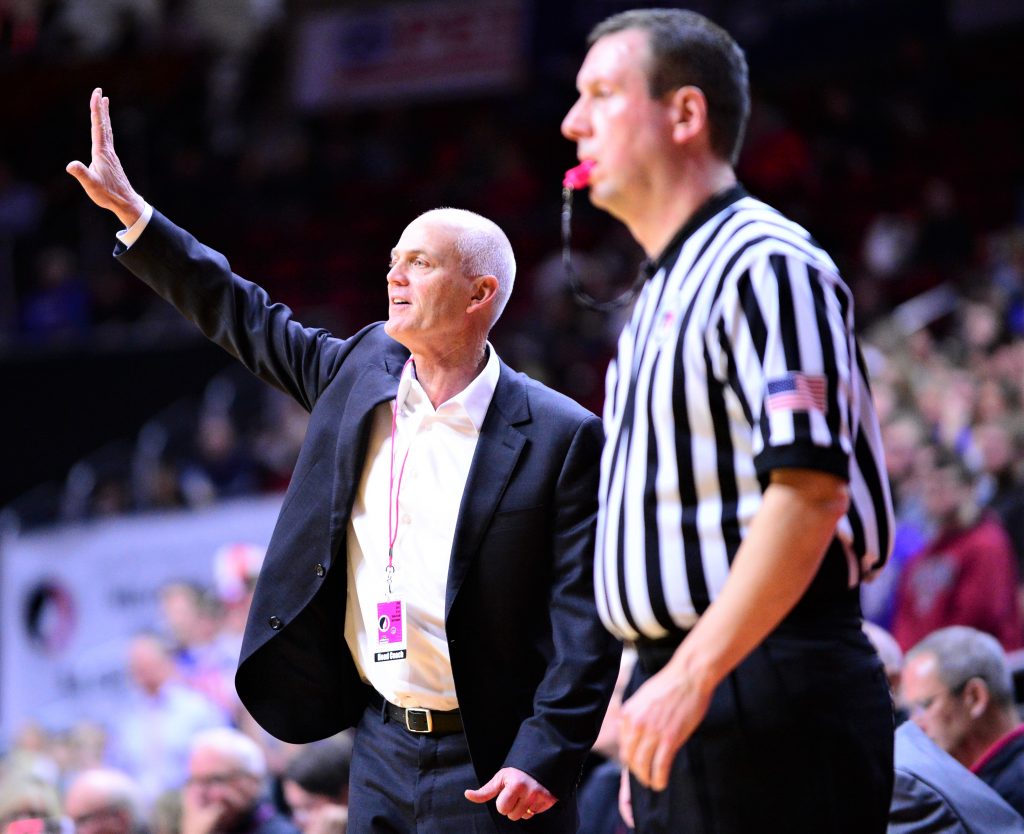 McGraw helped the Rams recover after Centennial took a 50-47 lead on a rebound basket by Alexandria Keahna-Harris midway through the fourth quarter. She bulled her way into the lane for a basket with 3 minutes 25 seconds left, then connected on two free throws with 2:39 remaining to tie the game at 51.
"(Coach Tracy) Dailey does a good job of calming us down when we get a little worked up or get going too fast, so during the huddle she got us calmed down and got us back to playing how we normally play," said McGraw.
Both teams had a chance to win the game at the end of regulation. After Southeast Polk's Liza Sutten missed a free throw with 42 seconds left, Schon got into the lane on the Jaguars' ensuing possession but her bank shot bounced off the rim and time expired following a desperation heave by the Rams' Grace Larkins.
There were three lead changes in overtime. McGraw went coast-to-coast for a layup with 2:50 left to give the Rams a 54-53 advantage, but Schon answered with a rebound basket 30 seconds later.
Southeast Polk took the lead for good, 56-55, on a pair of free throws by McGraw with 1:52 left. She went 10-for-12 at the line.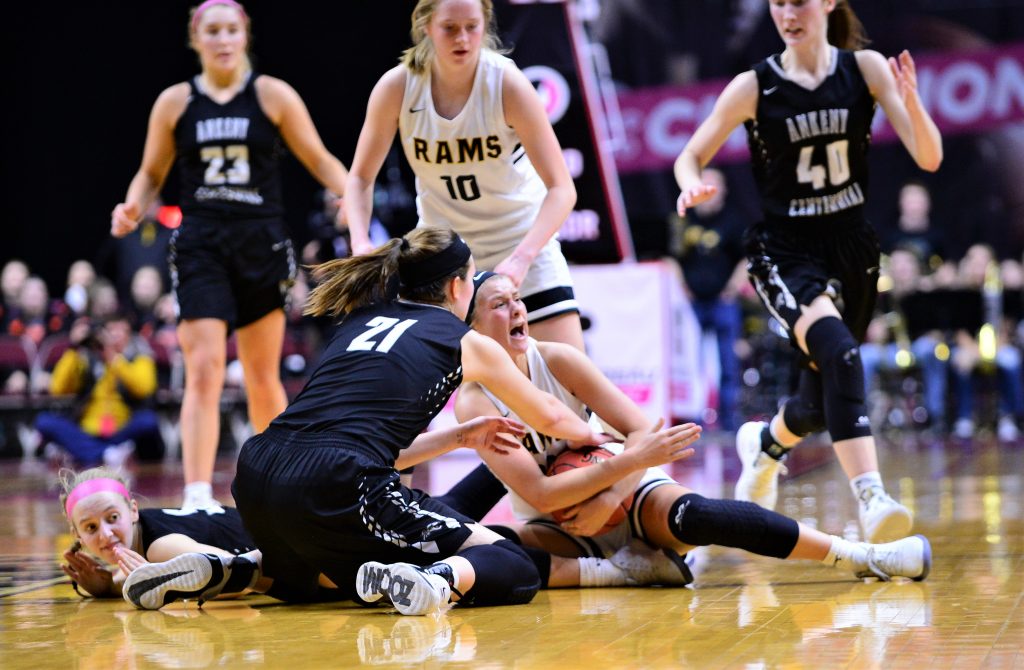 McGraw later made two free throws with 16.5 seconds to go to put the Rams ahead, 59-56. The Jaguars had one final shot, but Schon's 3-point try from the top of the key was off the mark in the final seconds.
McGraw then connected on two more free throws with 0.2 seconds on the clock.
"It's very disappointing," DeJong said. "We had a lot of chances (but) give Southeast Polk credit–they did what they needed to. We were down what–(13) points–and we weren't playing well. And then we started playing a little bit better. The third to the middle of the fourth quarter, I thought we played awesome. We really competed, we made some shots, and we had six turnovers for the game–which for us is remarkable."
Southeast Polk jumped out to a 16-3 lead in the first quarter. It was reminiscent of the first meeting between the two teams on Nov. 27, when the Rams built a 23-10 advantage en route to a 51-44 victory at Centennial.
DeJong called two early timeouts in an effort to halt the Rams' momentum.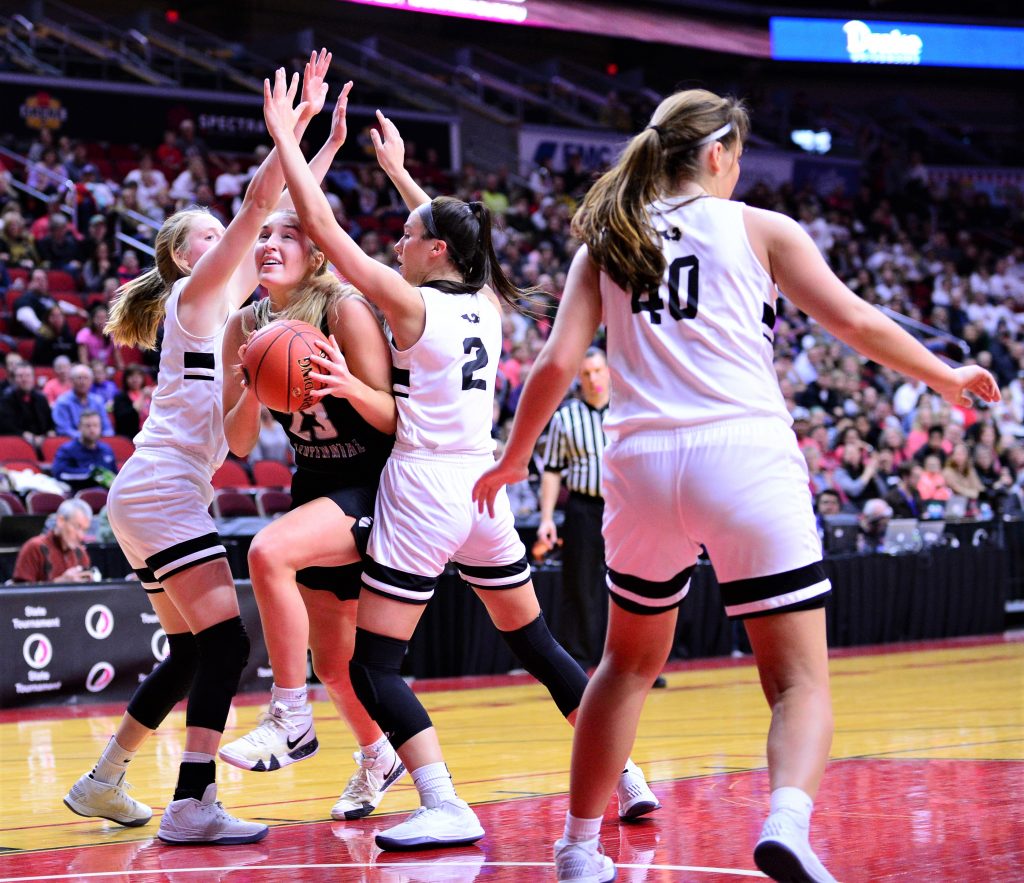 "I think we told them to get their head out of their butt," DeJong said. "We just weren't playing well. We weren't getting back. We were tight. We just had to play better–that was the bottom line–and we did."
Sauer scored eight consecutive points to ignite Centennial's rally. Keahna-Harris later made a 3-point goal to pull the Jaguars within 30-24 at halftime.
"We really knew we just had to step it up," Sauer said. "We dug ourselves a hole which is obviously not what we wanted to do, but we knew with consistency and getting stops on defense and answering and scoring points–getting the ball inside, which is exactly what we did–that we could come back. We kind of gave them a little punch in the face, and they weren't really ready for it and we got right back in it, just like we wanted to do the whole time."
Centennial eventually tied the game at 39 on a basket by Schon with 2:43 left in the third quarter. The Jaguars later went on an 8-0 run and took their first lead of the game, 48-47, on a pair of free throws by Schon with 4:37 remaining in regulation.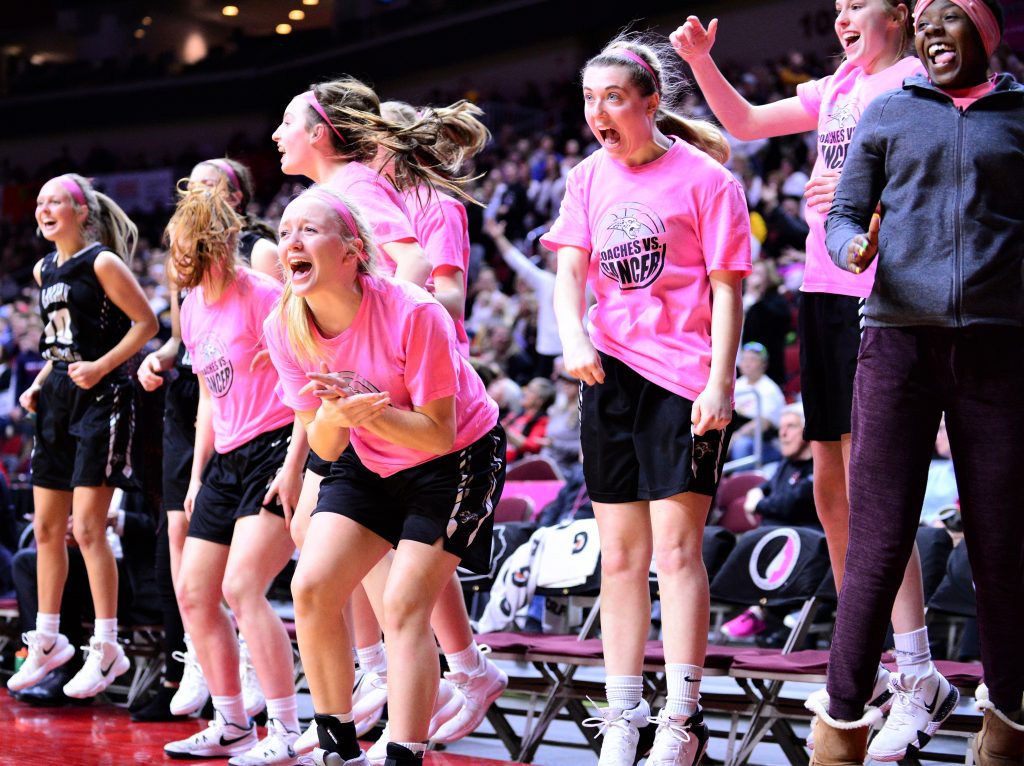 "We knew we wanted to keep working it inside and just keep going so we pounded it inside," Schon said. "We went hard and tried to draw fouls. We kept moving it in and out until we got what we wanted."
Keahna-Harris and Meg Burns each had 12 points for the Jaguars. Burns went 4-for-7 from behind the arc and also had three blocks.
Larkins had 15 points and eight rebounds for the Rams, who connected on 45.7 percent of their shots (21-of-46). Centennial, meanwhile, shot just 31.7 percent from the field (19-of-60).
"We had 16 offensive rebounds and we had 60 shots to their 46, but we just didn't make enough shots," DeJong said. "That's kind of what it came down to tonight."