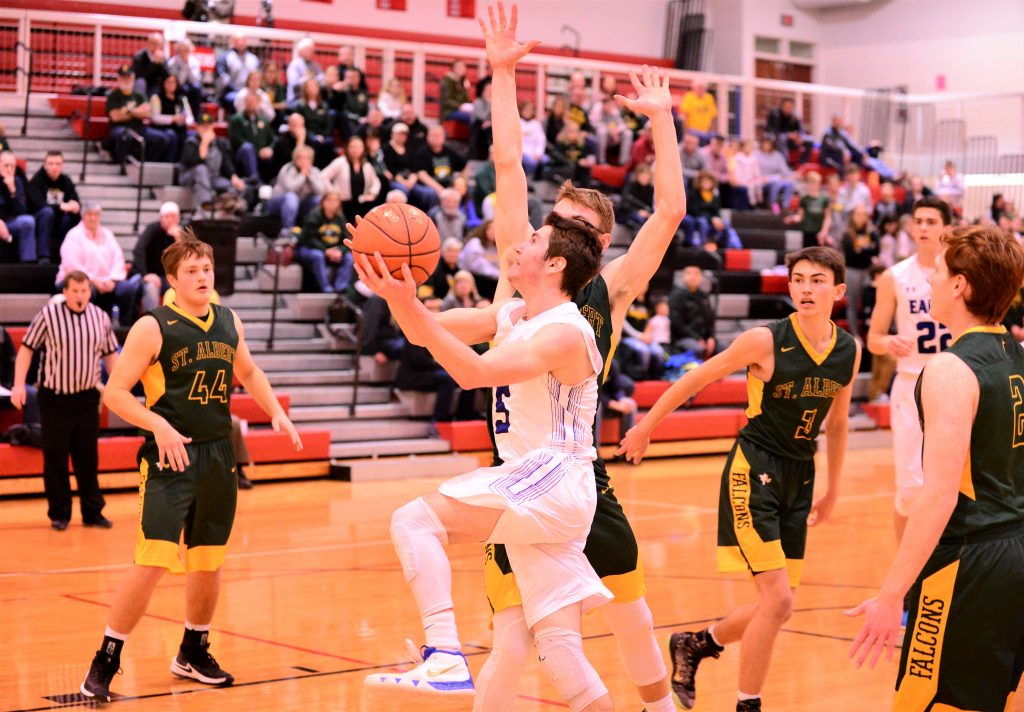 Ankeny Christian Academy's undefeated boys' basketball season came to an end on Monday.
The Eagles lost to Council Bluffs St. Albert, 58-56, in a Class 1A substate final at ADM (Adel). They finished the season with a 23-1 record.
"It was a tough game to lose," said ACA coach Paul Selindh. "So close."
St. Albert avenged a 62-57 loss at Ankeny Christian on Jan. 5. The Falcons (12-13) earned their 14th trip to the state tournament, where they will meet two-time defending champion Grand View Christian in the Class 1A quarterfinals on Monday at Wells Fargo Arena.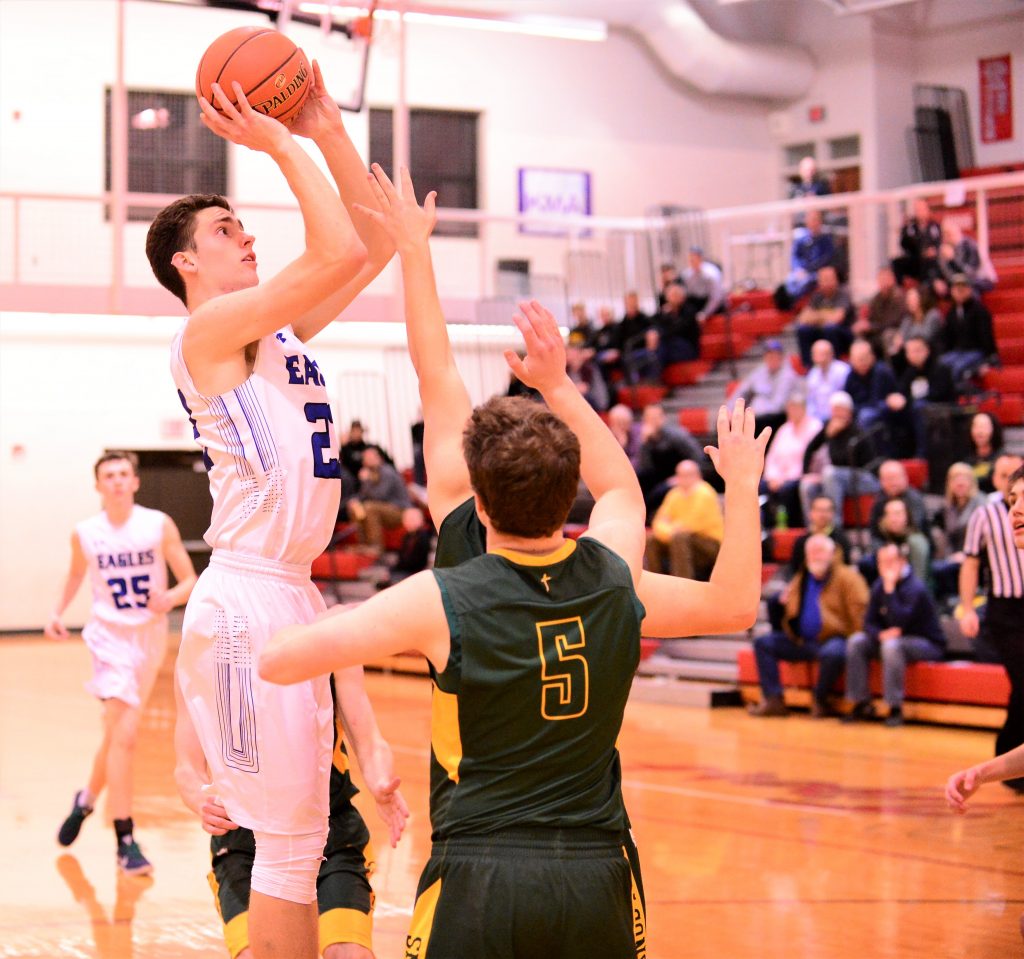 St. Albert built a 31-24 halftime lead before Ankeny Christian rallied. The Eagles held a 43-42 advantage after three quarters.
Jayce Goergen converted a 3-point play with 1 minute left to give Ankeny Christian a 54-53 lead. But the Falcons made their free throws down the stretch.
Goergen scored 18 points to lead the Eagles, including a pair of 3-point goals. He also had six assists and three steals.
Caleb Grizzle finished with 15 points, nine rebounds and seven blocks. He had 13 of his points in the second half.
Nic Worsham added 12 points for the Eagles, who made just 3-of-20 attempts (15 percent) from behind the arc. One of those misses came in the final seconds.
Reed Miller had 15 points and Jared Gast added 13 for St. Albert, which played the third-toughest schedule in 1A this season.
Ankeny Christian will have to replace six seniors. Both Goergen and Grizzle will graduate along with two other starters, Chad Elrod and Daniel Lounsbrough.