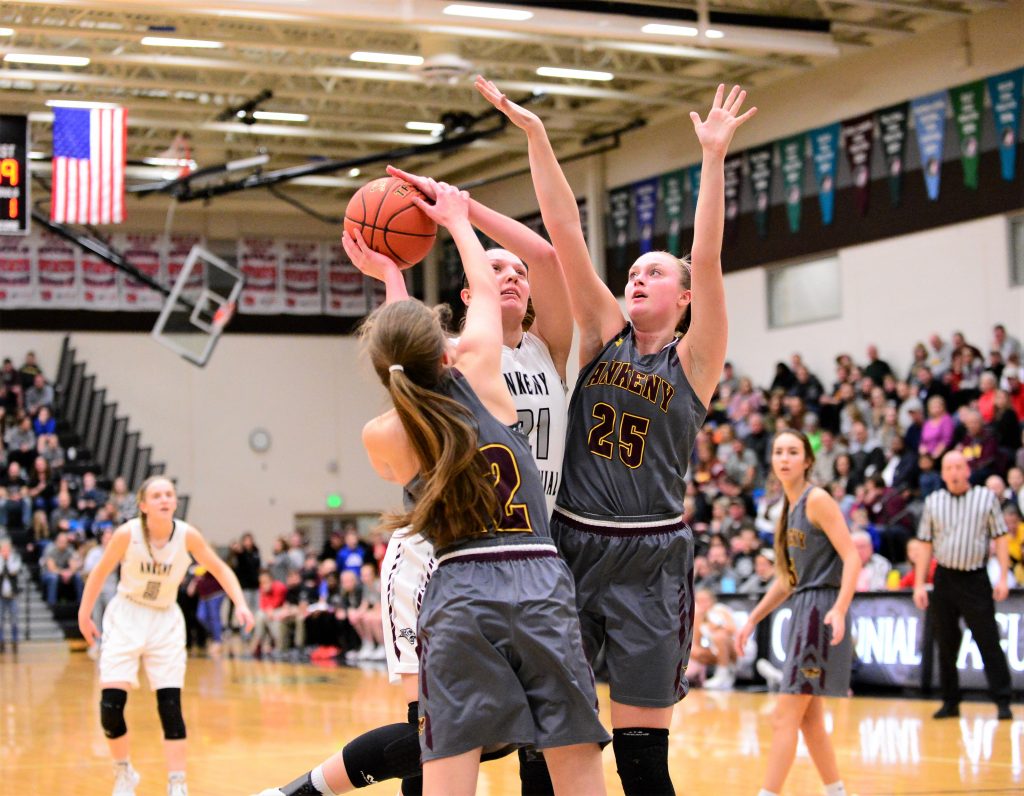 For the last four seasons, Sara McCullough of Ankeny and Rachel Schon of Ankeny Centennial have been rivals on the basketball court.
For one weekend next month, the two seniors will become teammates.
Both McCullough and Schon have been selected to play in the Larry Niemeyer Senior All-Star Game on April 6-7 at Kirkwood Community College in Cedar Rapids. The event is sponsored by the Iowa Girls' Coaches Association.
McCullough and Schon will be members of the Class 3A/4A/5A Select White team. That squad will be coached by Katelyn McNamara of Davenport Assumption.
Other players on the Class 3A/4A/5A Select White team are Amanda Smith of Tipton, Callyn Fox of Center Point-Urbana, Macy Harris of Grinnell, Madison Dreckman of LeMars, Zoe Young of Valley, DeeDee Pryor of Urbandale, Kylie Wroblewski of Bettendorf and Cailyn Morgan of Iowa City West.
Here is the schedule of games for the event:
Saturday, April 6
Noon: 3A White vs. 3A Grey
2 p.m.: 3A/4A/5A Select White vs. 3A/4A/5A Select Grey
4 p.m. 4A/5A White vs. 4A/5A Grey
Sunday, April 7
Noon: 1A White vs. 1A Grey
2 p.m.: 1A Select vs. 2A Select
4 p.m.: 2A White vs. 2A Grey