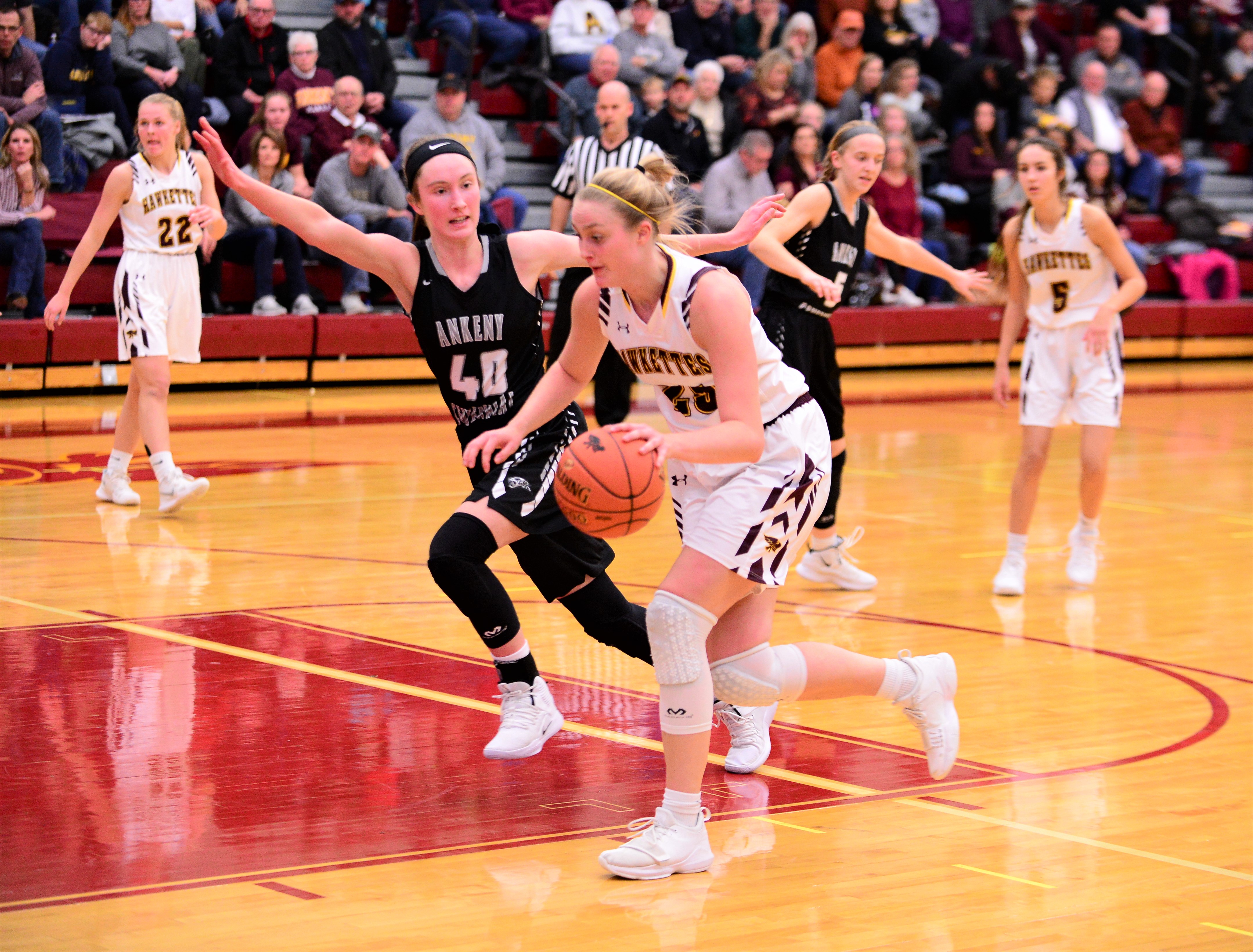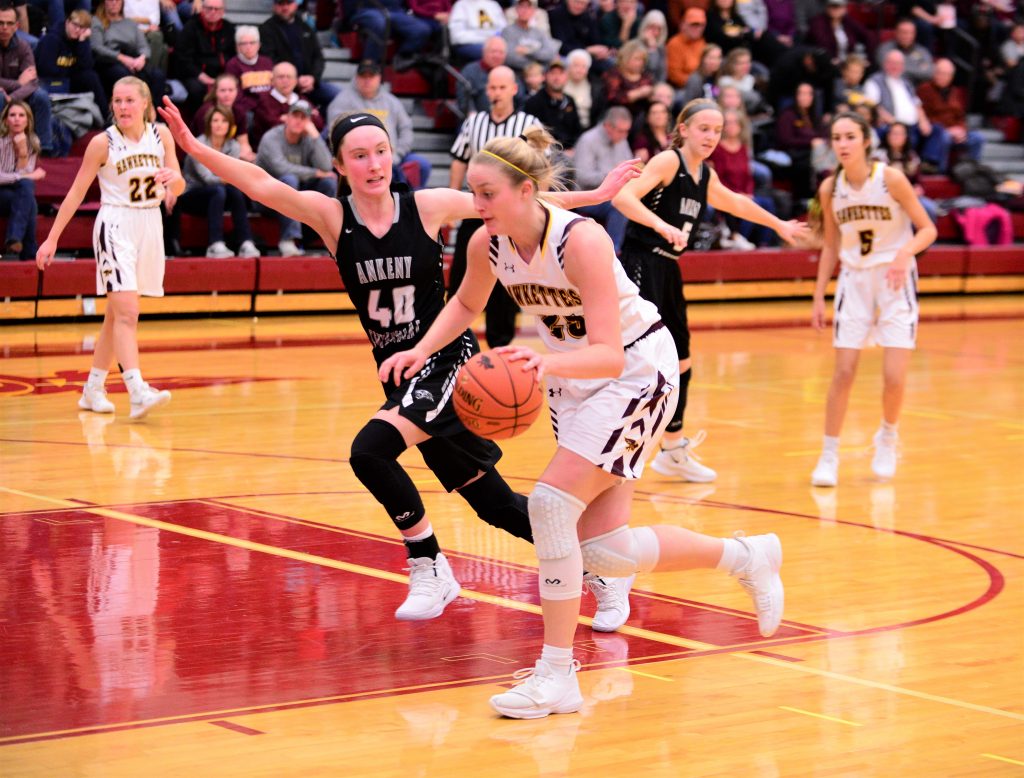 After racking up double-doubles on a regular basis, Sara McCullough of Ankeny and Rachel Schon of Ankeny Centennial have both been named to the CIML Central Conference first team by a vote of the league's girls' basketball coaches.
McCullough, a senior forward, led the Hawkettes to a 9-12 record this season. The Northern Iowa recruit averaged a team-high 15.1 points and 7.8 rebounds per game while shooting 32.3 percent from 3-point range (32-of-99).
Schon, a senior post player, helped the Jaguars to a 15-8 mark and a trip to the Class 5A state tournament. The William Jewell recruit averaged a team-high 12.9 points and 9.1 rebounds while connecting on 78.4 percent of her free throws (105-of-134).
Two other Centennial players, senior forward Kenna Sauer and junior guard Meg Burns, were selected to the Central Conference second team. Burns was a repeat selection.
Burns averaged 9.2 points per game. The Nebraska-Kearney recruit led the Jaguars with 50 3-pointers, shooting 37.9 percent from behind the arc.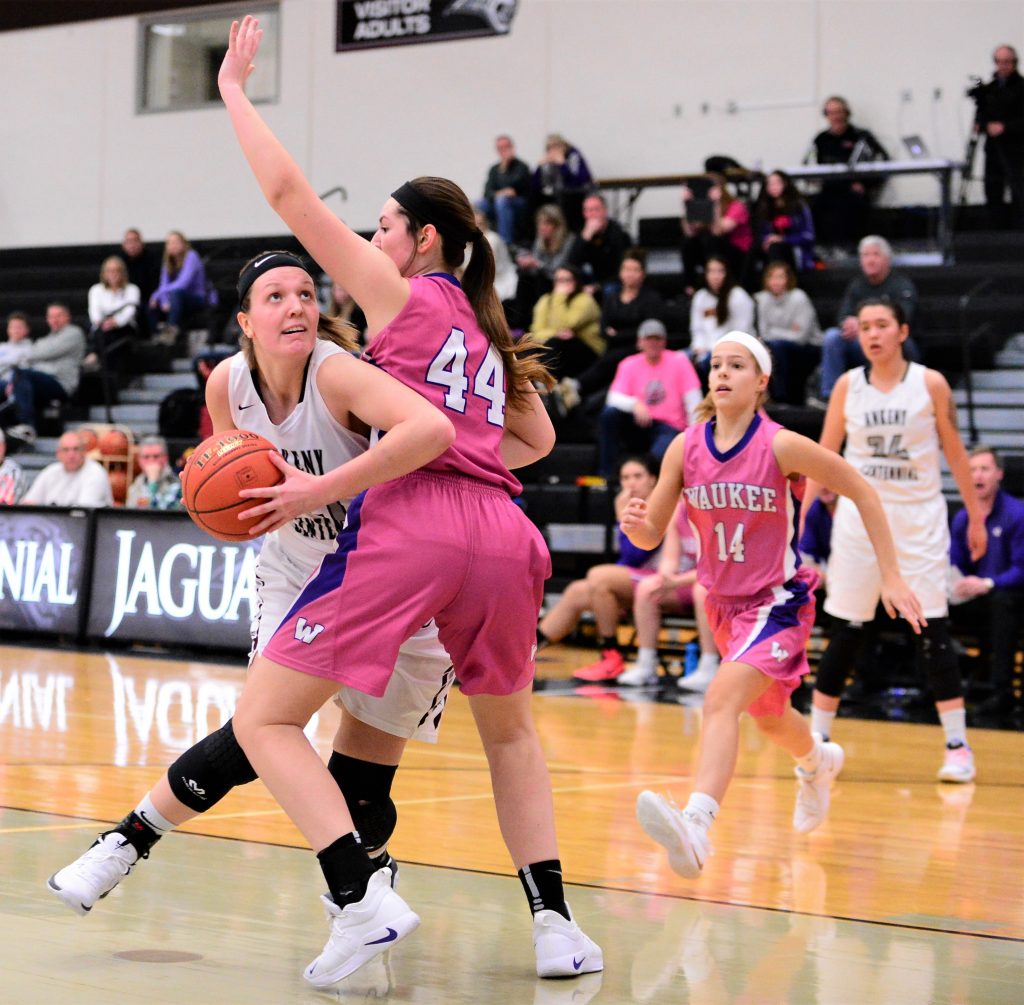 Sauer averaged 9.9 points and 7.0 rebounds. The Missouri volleyball recruit led her team with 43 steals.
Several other players received all-conference honorable mention, including junior guards Kayla Pitz of Ankeny and Taylor Runchey of Centennial. They both earned honorable mention for the second straight year.
Junior forward Alexandria Keahna-Harris of Centennial also received honorable mention along with senior guard Jaelynn Kueker, junior forward Holly Trimble, sophomore forward Abby Johnson and sophomore guard Ellie Maschoff of Ankeny.
McCullough and Schon were joined on the first team by senior guards Caitlin Clark of Dowling Catholic and DeeDee Pryor of Urbandale, junior guard Maya McDermott of Johnston and sophomore guard Caroline Waite of Ames. Senior forward Regan Nesheim of Johnston, who helped the Dragons capture the conference title, was also a first-team pick.
Johnston placed two more players on the second team, juniors Maddie Mock and Kendall Nead. Also named to the second team were junior Maya Gyamfi and freshman Jada Gyamfi of Urbandale and sophomore Ashley Iiams of Ames.