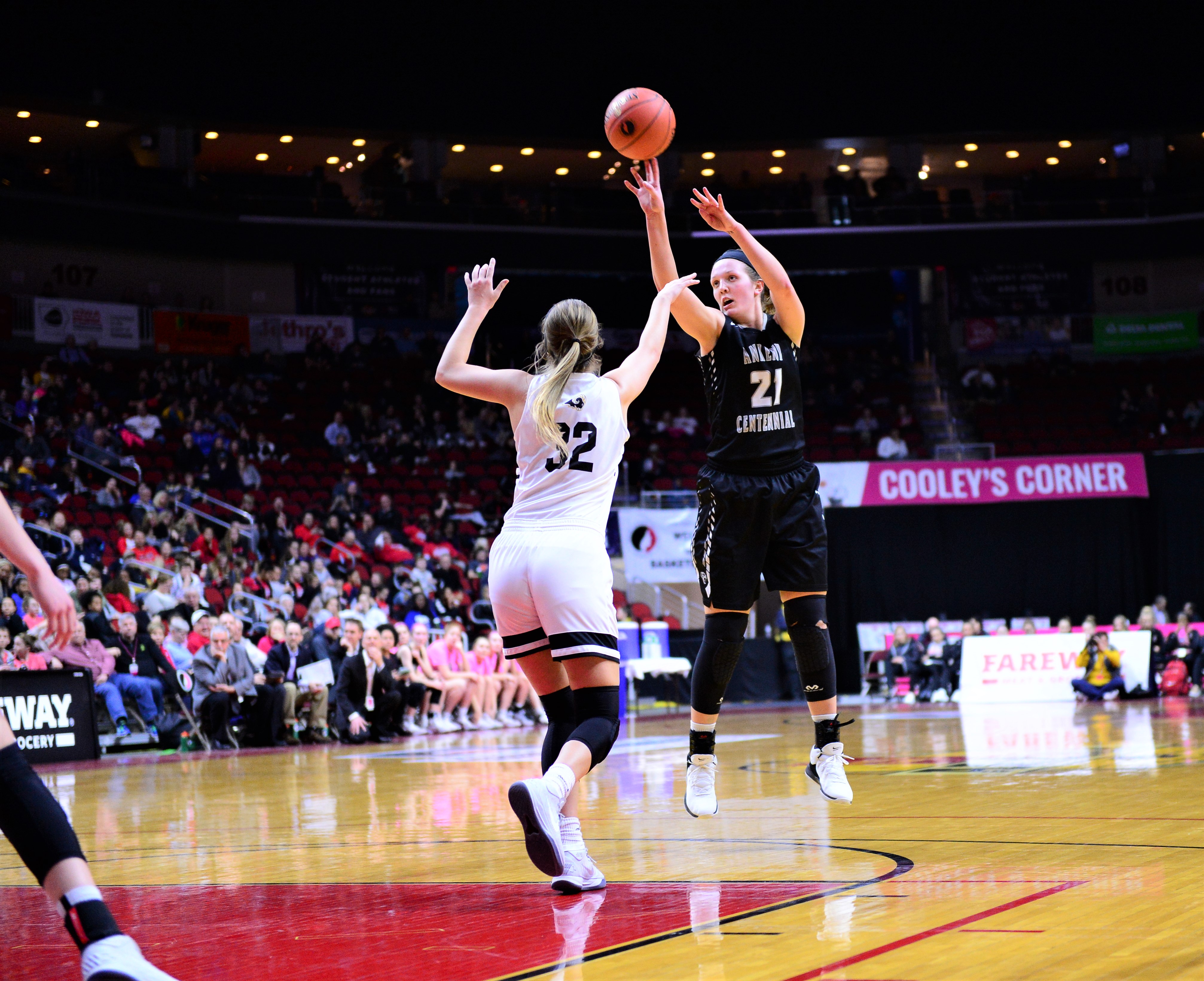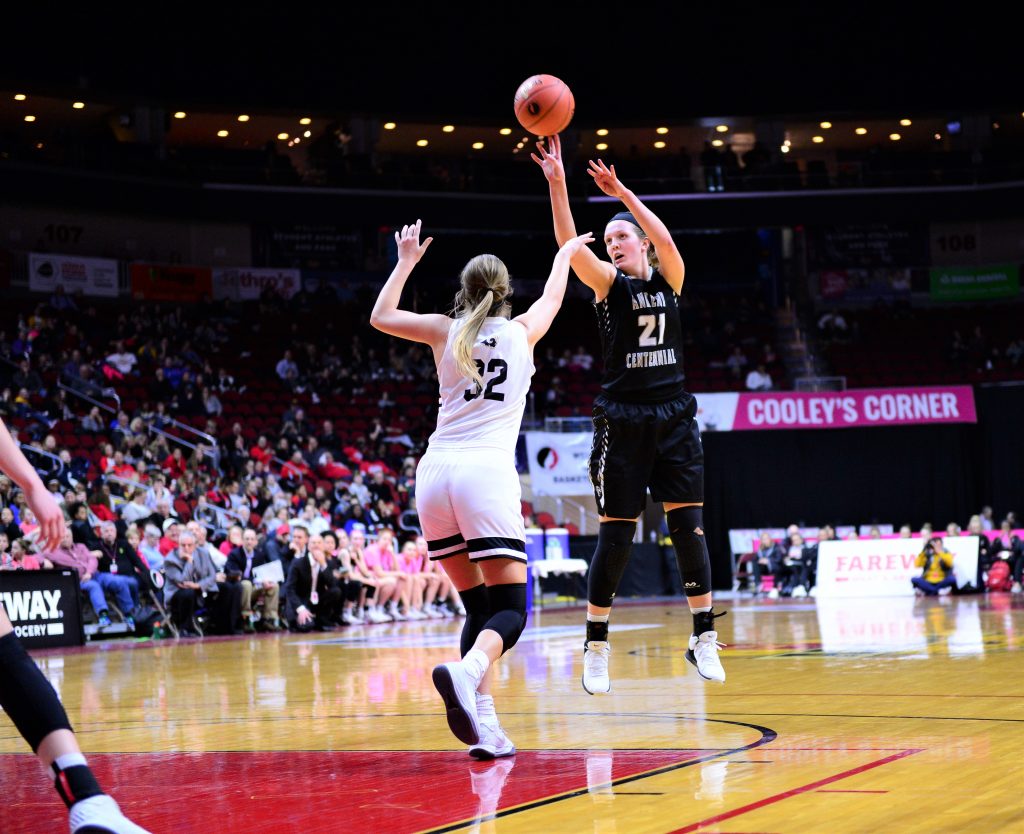 The Central Iowa Metropolitan League dominated the Class 5A state tournament last week, placing seven of its schools in the eight-team field.
Now, the CIML has dominated the Class 5A all-state teams by the Iowa Girls' Coaches Association. The league boasts six of the eight first-team selections and 15 of the 24 all-staters overall.
Seniors Rachel Schon of Ankeny Centennial and Sara McCullough of Ankeny were among those honored. Schon was a second-team selection, while McCullough was a third-team pick.
Schon, a post player, helped the Jaguars to a berth in the state tournament. The William Jewell recruit averaged a team-high 12.9 points and 9.1 rebounds per game.
Schon's brother, Jay, was a two-time all-state pick at Centennial in 2014-15.
"I was very honored," Schon said. "There are so many talented players in Class 5A and to be mentioned to an all-state team means a lot to me. It means even more that I get to share it with my brother. I really look up to him."
McCullough, a forward, helped the Hawkettes to victories over state tournament qualifiers Urbandale and Dowling Catholic. The Northern Iowa recruit averaged a team-high 15.1 points and 7.8 rebounds.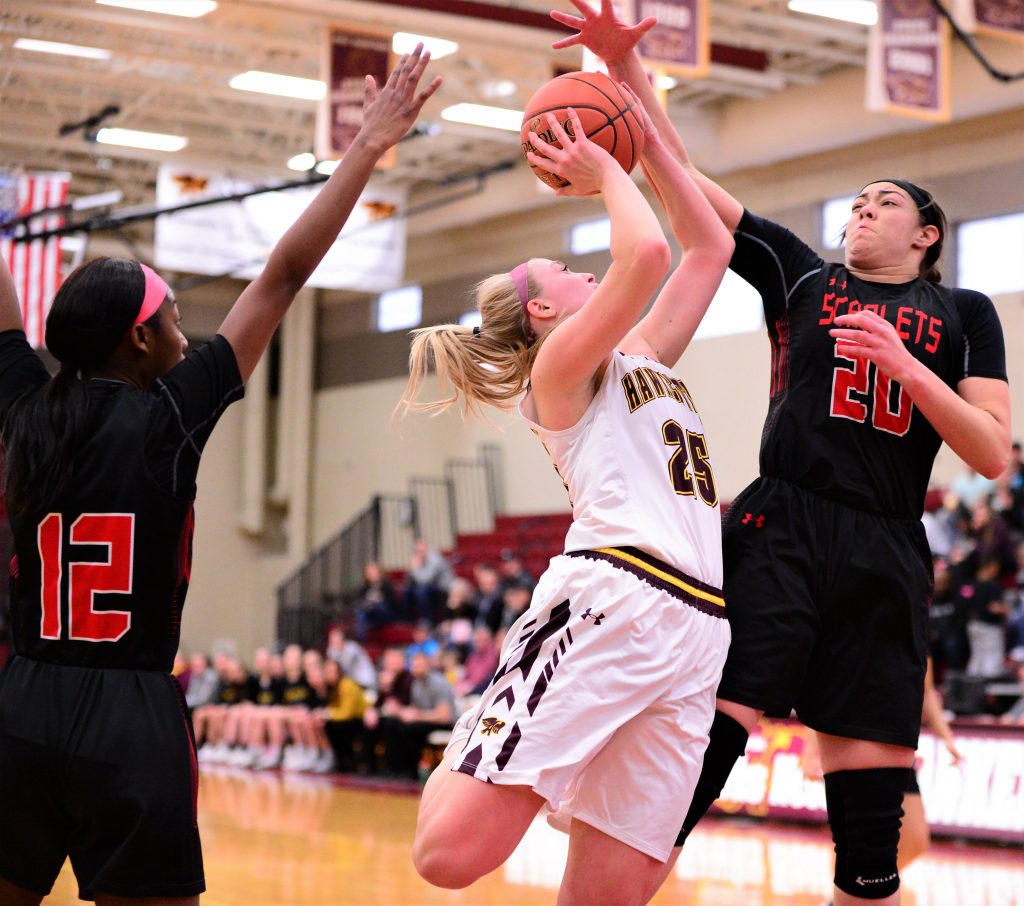 "It's a great honor to receive, and I was extremely pleased to learn that I earned that award," McCullough said. "The competition in the CIML is amazing and by having 15 of 24 players from our conference just goes to show how many good players there are in our conference."
Schon and McCullough also earned all-state honors from the Iowa Print Sports Writers Association. They were both selected to the Class 5A third team.
Class 5A runner-up Southeast Polk placed two players, Grace Larkins and Maggie McGraw, on the coaches' first team. Other CIML players on the first team are Caitlin Clark of Dowling, Maya McDermott of Johnston, Caroline Waite of Ames and Zoe Young of Valley.
Schon was joined on the second team by three other CIML players–Regan Nesheim of Johnston, DeeDee Pryor of Urbandale and Paityn Rau of Waukee.
Waukee landed two more players, Anna Brown and Katie Dinnebier, on the third team. Other third-team picks from the CIML are McCullough, Shea Fuller of Valley and Justice Ross of Des Moines East.
Joe Sigrist of Valley was named the Class 5A Coach of the Year. He guided the Tigers to their second state title in three years.
Two North Polk standouts were also honored. Junior Jaedon Murphy and sophomore Maggie Phipps were both named to the Class 3A first team after leading the Comets to a runner-up finish at the state tournament.