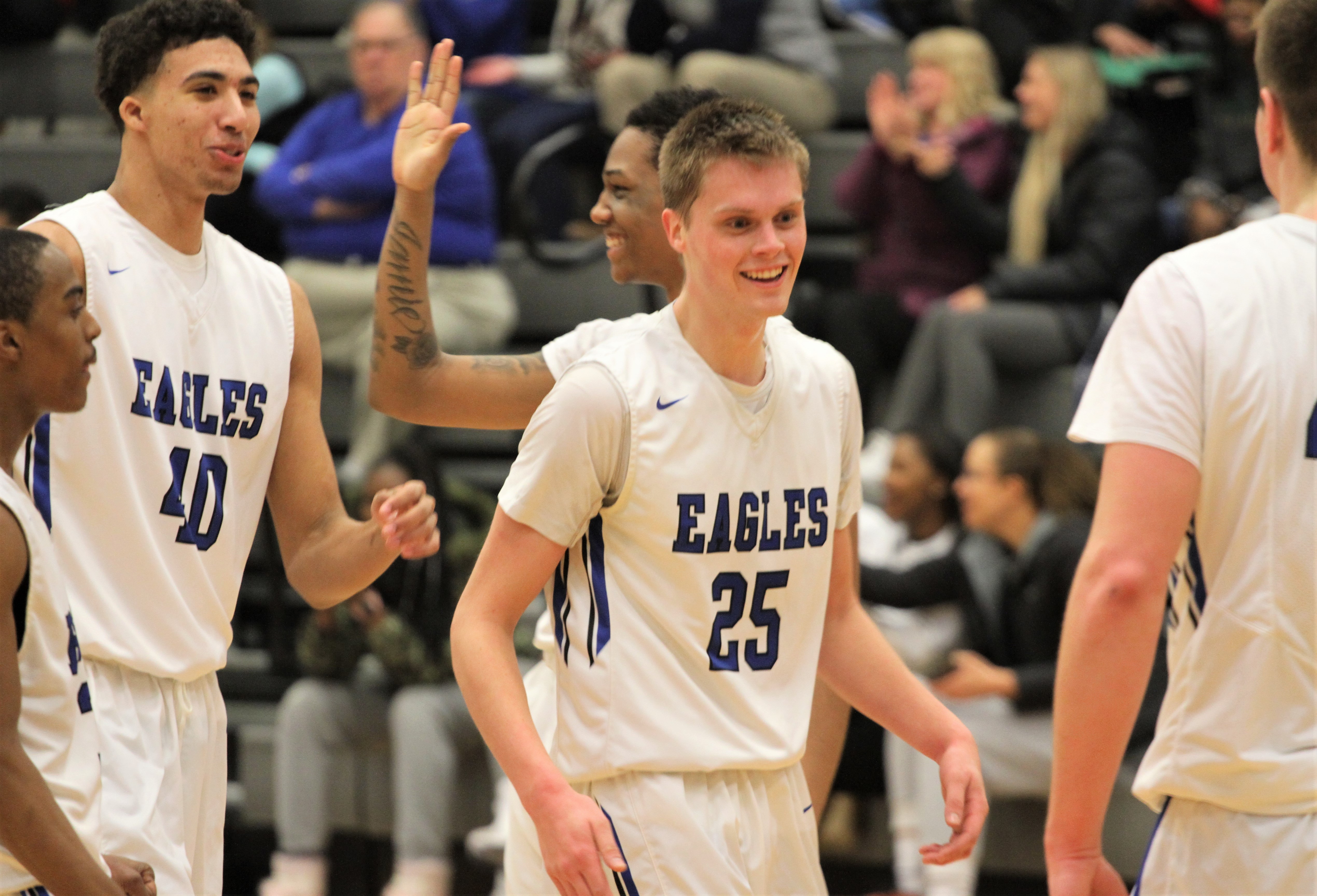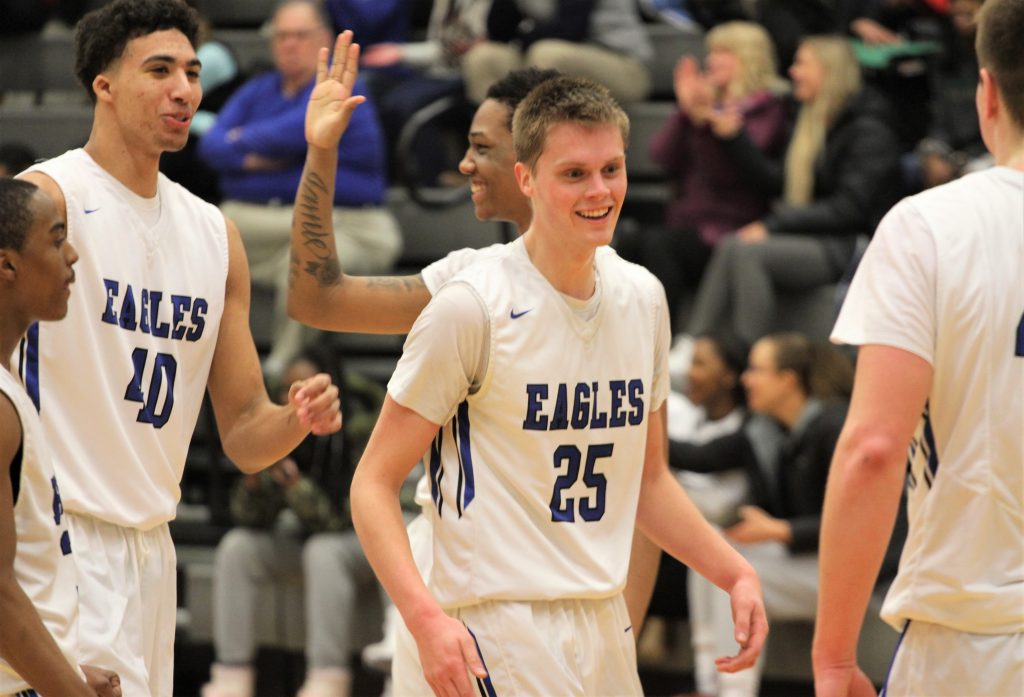 Connor Kasperbauer is planning to play only one season of basketball at Kirkwood Community College.
But it's already been a memorable year.
Kasperbauer scored 12 points on Tuesday to help the second-ranked Eagles to a 106-52 victory over Southwestern in a Region XI quarterfinal game at Johnson Hall in Cedar Rapids.
"This team can compete with anyone, and when we are on, it's scary," Kasperbauer said.
Kirkwood (25-4) will host DMACC (22-9) in the regional semifinals on Thursday. With a win, the Eagles would also host the regional final on Saturday.
Kirkwood is trying to win its second NJCAA Division II national title in the last four years under coach Bryan Petersen. The Eagles claimed the national championship in 2016, when Byron Harp was a member of the team.
Harp and Kasperbauer previously played together at Ankeny Centennial.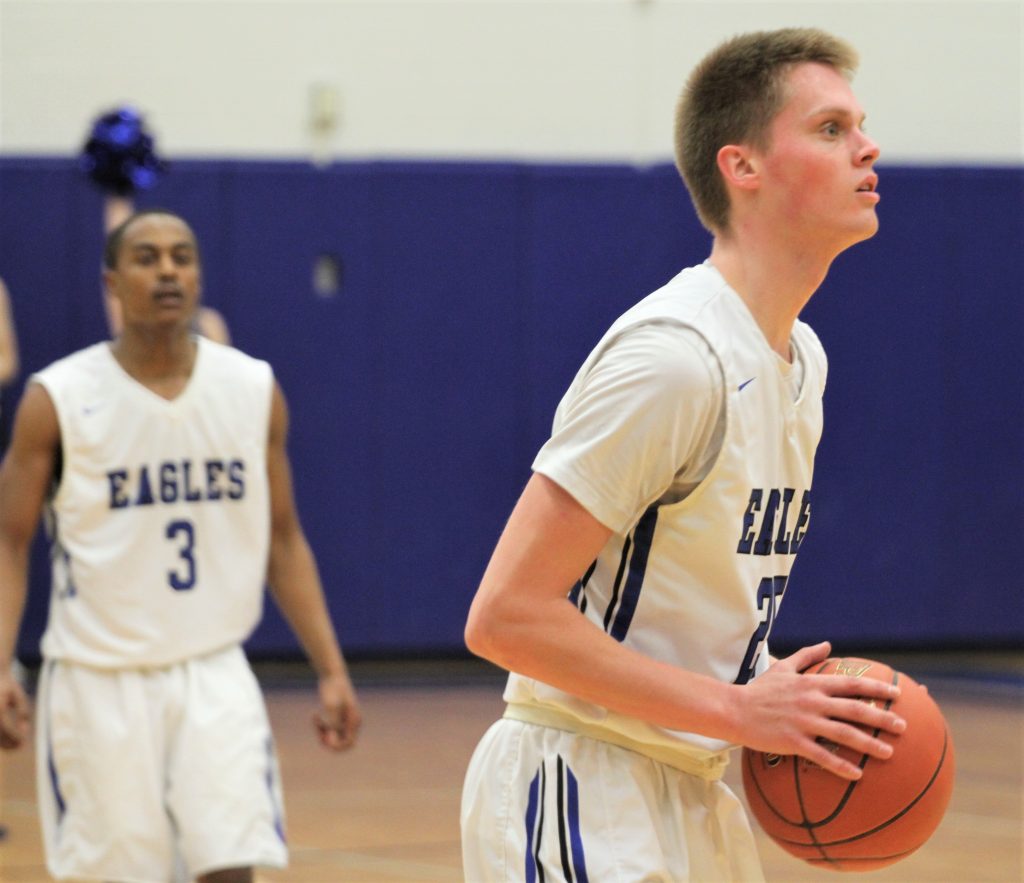 "We just want to take it one day at a time and keep building each day, and if we do that, we will be in a very good position to win it all," Kasperbauer said.
The Eagles defeated Southwestern for the third time this season and the second time in a week. They posted a 77-55 win over the Spartans on Feb. 27.
"The coaches put in a really good game plan that we followed very well," Kasperbauer said.
Kasperbauer, a 6-foot-4 shooting guard, had nine of his points in the first half as the Eagles built a 51-25 advantage. He finished with a trio of 3-point goals, including one that resulted in a four-point play after he was fouled.
"Southwestern is a good team, so we knew we had to come out ready to play," Kasperbauer said.
Former Des Moines Hoover standouts Devonte Thedford and Doug Wilson led the way for Kirkwood. Thedford, who became the starting point guard late in the season, had 18 of his 19 points in the first half. Wilson, an all-American forward, added 15 points.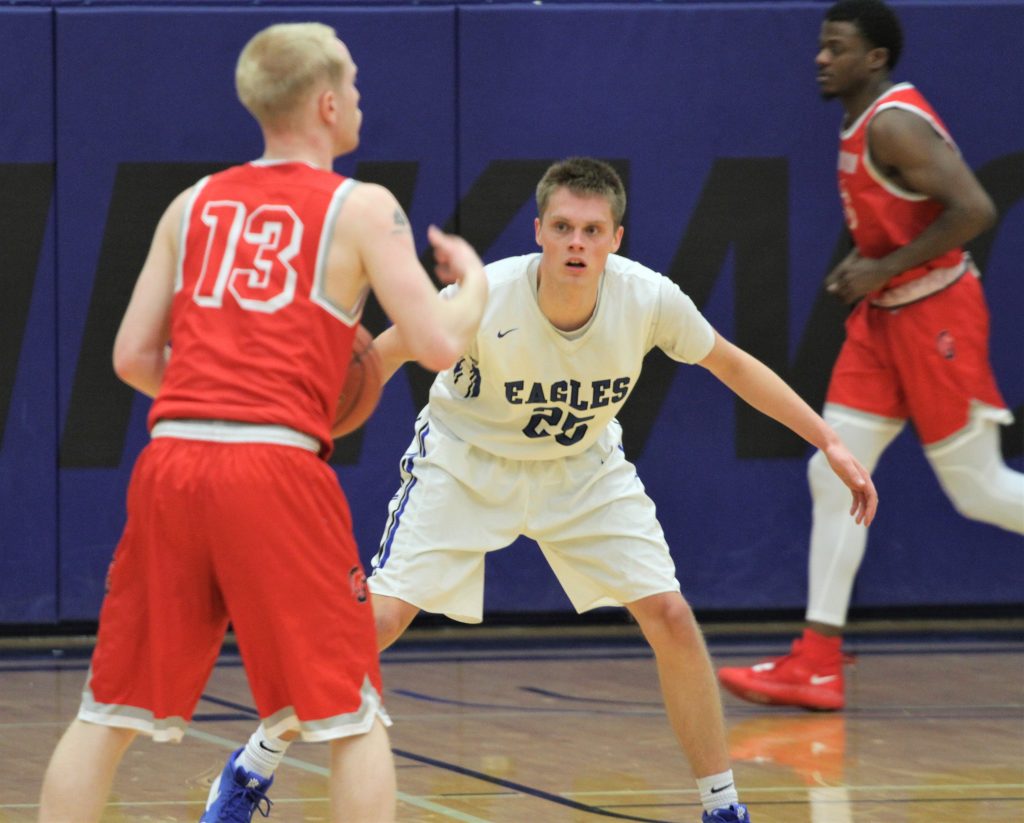 Kasperbauer is the team's third-leading scorer with an average of 10.3 points per game. He is shooting 42 percent from behind the arc (68-of-162).
"I've been struggling with my shot the past couple games, but my coaches and teammates kept telling me to shoot so I did that, and my shot is feeling better," Kasperbauer said. "I'm more confident now."
Kasperbauer was redshirted last season as a true freshman at Truman State. He transferred to Kirkwood after Bulldogs coach Chris Foster left to become the head coach at McKendree University.
Kasperbauer then signed a national letter of intent to return to Truman State after the Bulldogs hired former Iowa star Jeff Horner to be their new coach. He will be reunited with another former Ankeny Centennial teammate, Hunter Strait, next season.
"I had already committed (to Kirkwood), and I wanted to stay true to my commitment and follow through with that 110 percent," said Kasperbauer, who will have three seasons of eligibility remaining. "Hopefully, I'll be able to step into my role next year and help coach Horner get some wins."
For now, though, Kasperbauer is focused on helping the Eagles reach their ultimate goal.