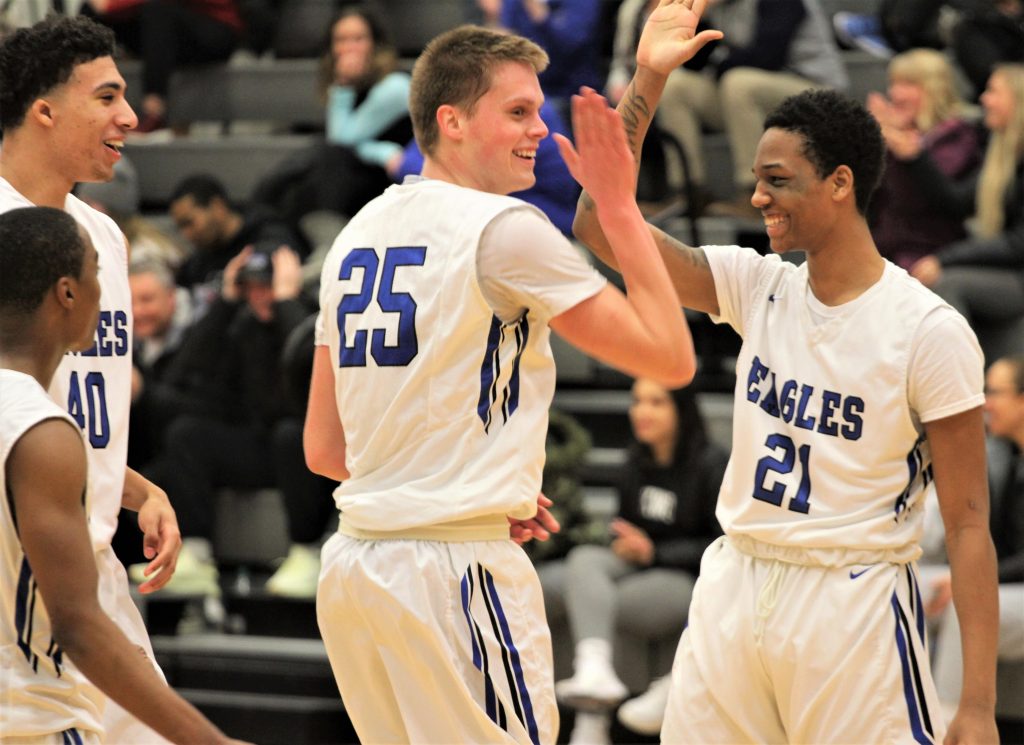 Thanks to a 54-point second half, the Kirkwood Community College men's basketball team is headed to the national tournament for the first time since the Eagles won a Division II title in 2016.
Second-ranked Kirkwood overcame a 32-30 halftime deficit to defeat No. 7 NIACC, 84-72, in a regional final on Saturday at Cedar Rapids. Former Ankeny Centennial star Connor Kasperbauer scored nine points for the Eagles (27-4), who had split two previous meetings against NIACC.
"We just had to stay together as a team and control NIACC's runs which we knew they were going to go on because they are a very good team," said Kasperbauer, who went 3-for-10 from behind the arc and also had two assists.
All-American Doug Wilson had 27 points to lead Kirkwood, while fellow Des Moines Hoover alum Devonte Thedford added 22 points and five assists. Jamal Stephenson had 14 points off the bench.
Kirkwood led by only 60-58 before Wilson scored on a dunk with 8 minutes 32 seconds left to spark a 10-2 run by the Eagles. Wilson had all of the points in the run.
"Doug was huge for us like he always is," Kasperbauer said. "We all knew that he needed the ball and he delivered like he always does, so it was great to see for sure."
NIACC (25-5) lost despite shooting 47.8 percent from 3-point range (11-of-23). The Trojans committed 16 turnovers and were outrebounded, 36-29.