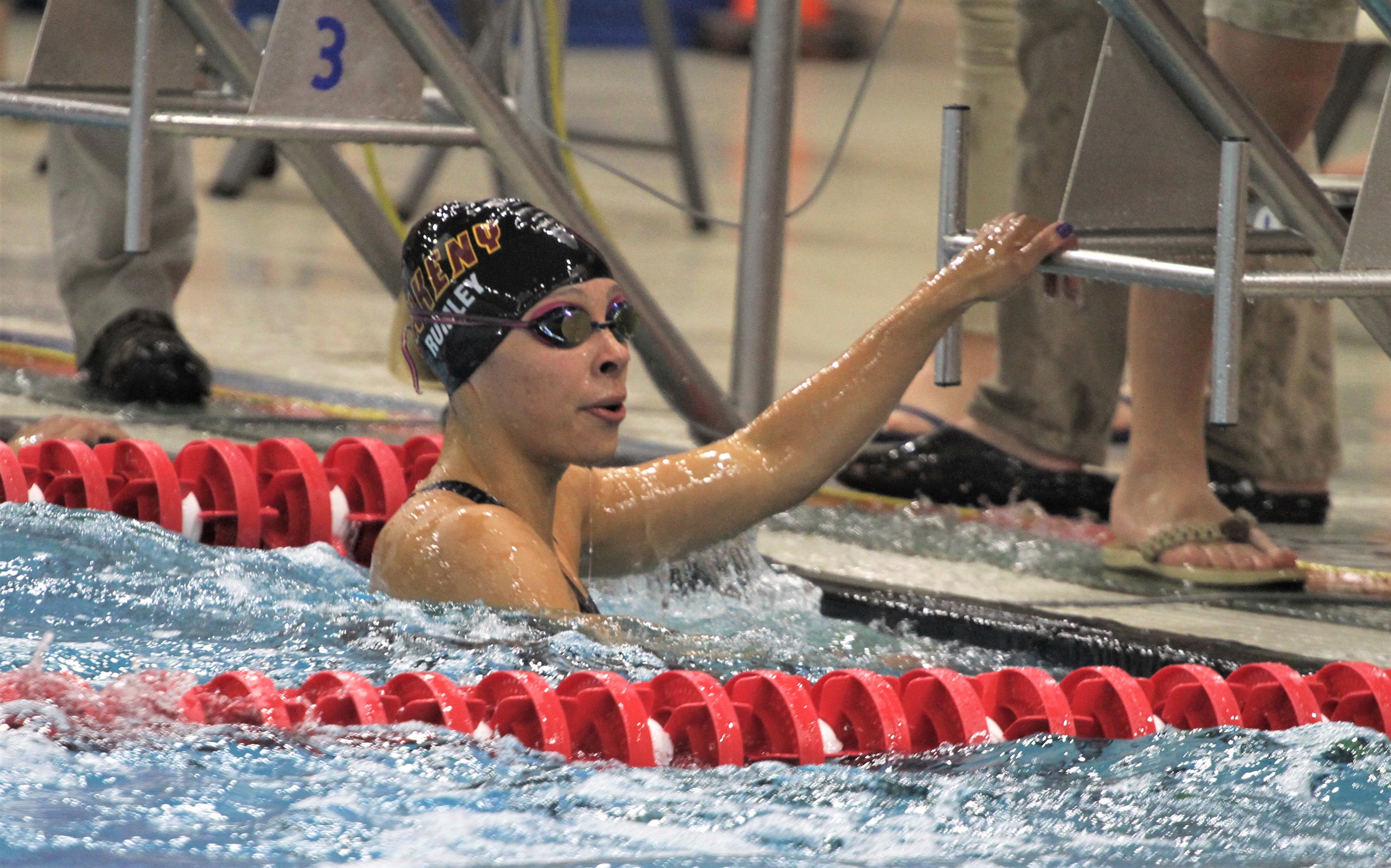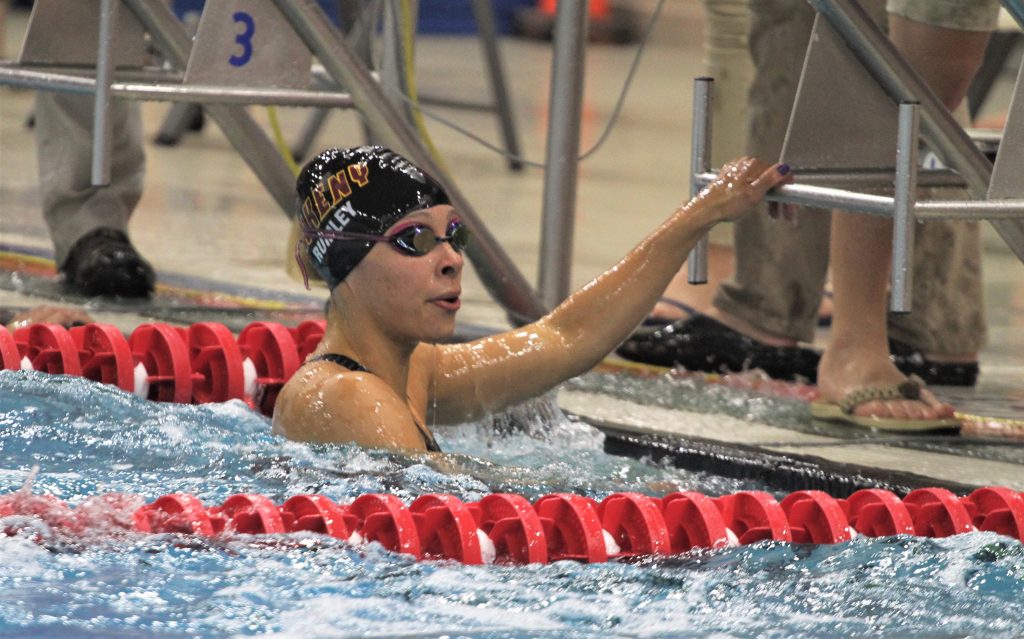 Ankeny junior Jasmine Rumley decided this spring not to go out for track in order to focus on her swimming career.
So far, it appears to be a good decision.
Rumley competed in the TYR Pro Swim Series at the downtown Des Moines YMCA on Thursday through Saturday and recorded her first Olympic Trial cutoff time. She placed 13th in the 50 meter freestyle in 25.96, eclipsing the cutoff time by .03 seconds.
"Jasmine had an exciting weekend," said Ankeny girls' swimming coach Michelle Stout.
The international event featured swimmers from 25 nations as well as many U.S. National Team members, including Michael Andrew, Caeleb Dressel, Kathleen Baker and Annie Lazor. Numerous local swimmers also participated.
Rumley, a two-time Iowa state champion in the 50 yard freestyle, also competed in the 100 meter freestyle. She placed 26th in that event, posting a time of 59.27 seconds.
Two members of the Ankeny boys' swimming team, Trent Frandson and Brek Stukerjurgen, also competed.
Frandson, who led the Hawks to a state championship last month, placed 21st in the 400 meter freestyle in a time of 4:08.01. He finished 28th in the 200 meter freestyle in 1:56.35.
Frandson posted a time of 24.25 in the 50 meter freestyle preliminaries. He did not advance to the final.
"I was a little disappointed with my times," said Frandson, who scratched out of the 800 meter freestyle. "I gained a lot of time, but we knew that this meet was going to be hit or miss because it was my third meet in a month. But I had a lot of fun getting to meet and compete with some high-powered swimmers."
Stukerjurgen competed in the 200 meter backstroke. He placed 20th with a time of 2:11.49.