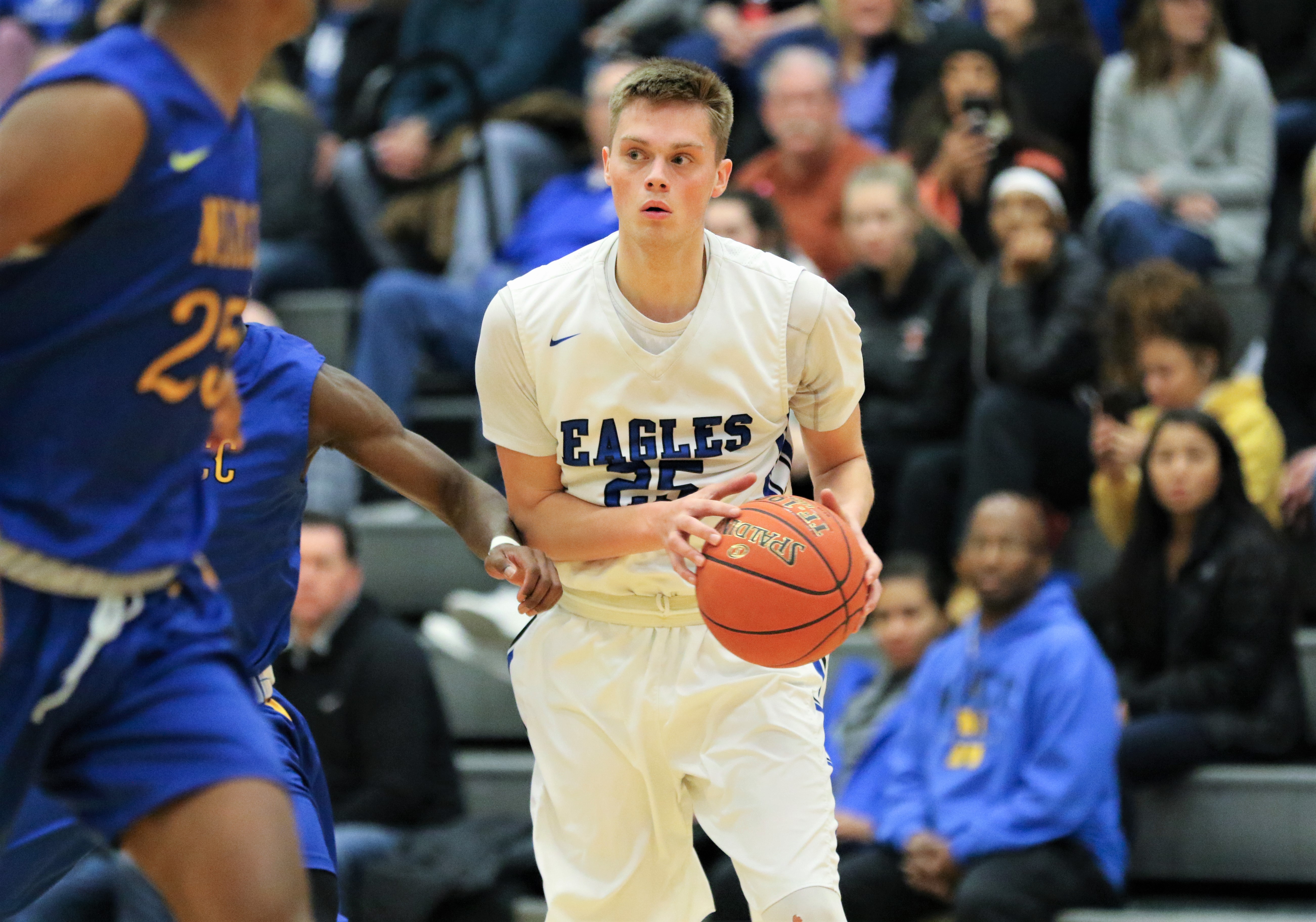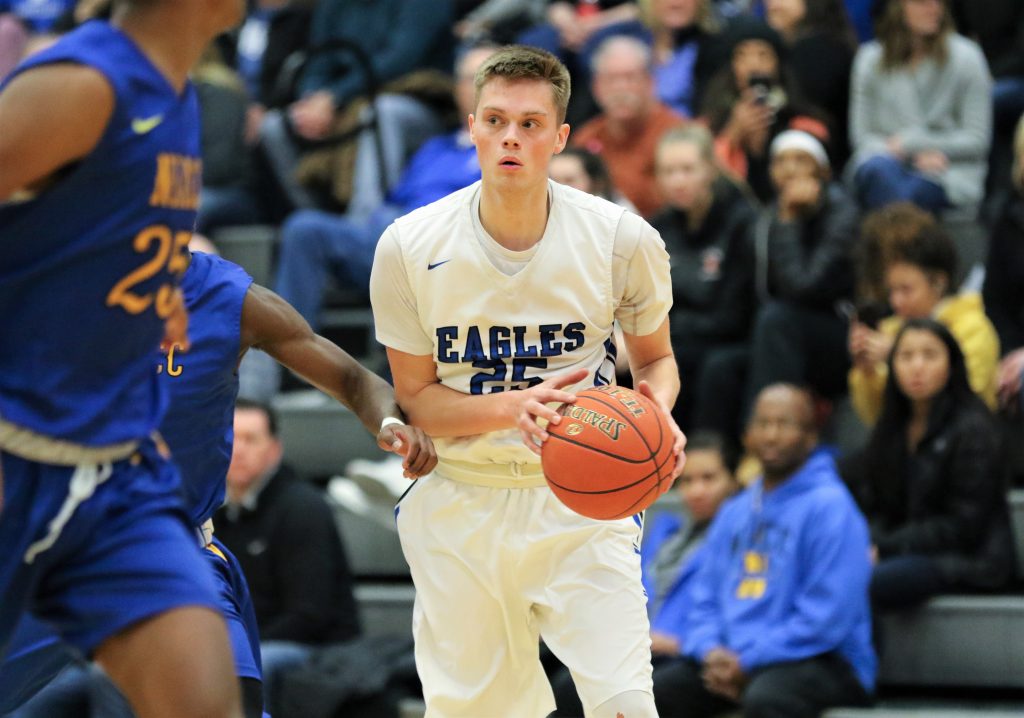 Former Ankeny Centennial standout Connor Kasperbauer was among the Kirkwood Community College players to be listed on the Division II Region XI Men's Basketball All-Region teams. The redshirt freshman shooting guard received honorable mention.
Kasperbauer has started all 31 games this season, helping the Eagles to a 27-4 record and a berth in the Division II national tournament. He is the team's third-leading scorer with an average of 10.4 points per game.
Kasperbauer is shooting 42.7 percent from 3-point range (76-of-178). He went 8-of-12 from behind the arc and scored a career-high 30 points in a victory at Morton College on Nov. 10.
Kirkwood's Doug Wilson and Allante Pickens were both named to the All-Region first team. Wilson, a former Des Moines Hoover star, was also selected the 2018-19 ICCAC Player of the Year.
Two other Eagles were also honored. Luke Appel was a second-team selection, while Devonte Thedford earned honorable mention along with Kasperbauer.
Kirkwood is in the national tournament for the first time since winning the 2016 national championship. The 16-team tournament runs March 19-23 in Danville, Ill.
Kirkwood is the No. 1 seed and will play 16th-seeded North Central Missouri in the opening round.