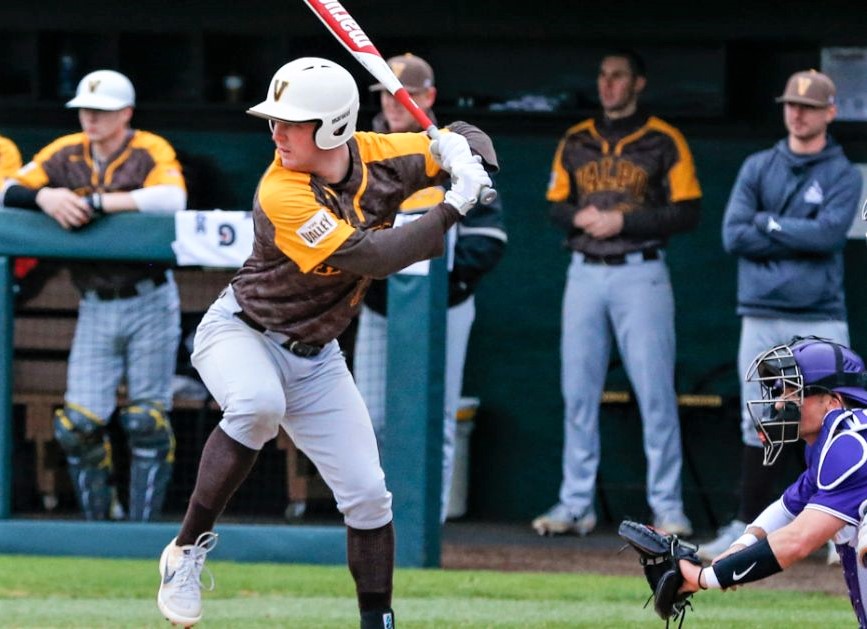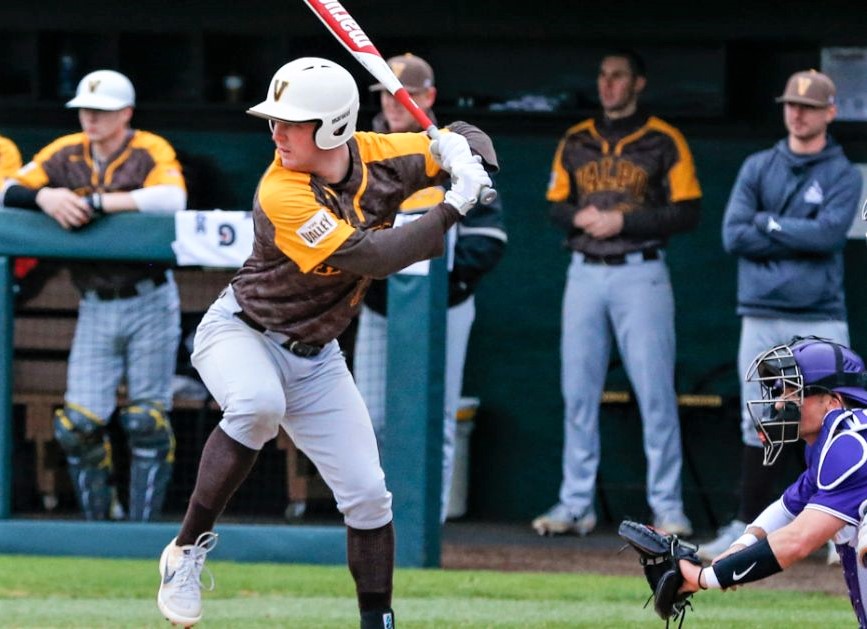 It doesn't matter to Brent Jones which position he plays.
The Valparaiso University baseball player is just happy to be back in the lineup.
After missing the last two seasons due to injuries, Jones is now the leading hitter for the Crusaders. The former Ankeny Centennial standout is batting .327 with four extra-base hits and nine RBIs in the first 13 games of the 2019 campaign.
"At this point, I just want to be on the field," said Jones, who started the season at first base before recently moving to third base. "Wherever I can play to help the team is fine with me."
Jones is currently on an eight-game hitting streak, batting .419 since the calendar turned to March. He had three hits, including a home run, in the Crusaders' 12-6 loss at No. 24 South Carolina on Sunday.
However, Valparaiso has struggled to a 2-11 record. The team will take a five-game losing skid into this weekend's series at Northern Illinois.
"We always come down south to begin the season," Jones said earlier this week. "We play some good teams to see where we're at as a team and what needs to improve. Hopefully, we can start to work together as a team to get back in the win column."
Jones was a three-year letterwinner in high school. As a sophomore at Ankeny in 2012, he helped the Hawks to the Class 4A state championship and hit a home run out of Principal Park during a quarterfinal victory over Davenport North.
Jones earned first-team all-state honors after moving across town to Centennial for his senior season in 2014. He batted .419 with five homers and 31 RBIs for the Jaguars.
Jones spent two seasons at Iowa Central Community College in Fort Dodge, where he posted a .344 average as a sophomore in 2016. He started all 45 games that year, racking up six home runs and 33 RBIs.
Jones then elected to continue his baseball career at Valparaiso, a Division I program and a member of the Missouri Valley Conference.
"I had a great recruiting coach at Valpo, and he made the transition really easy for me," Jones said. "It seemed like a good fit, so it wasn't really that hard. It ended up being a good decision."
Unfortunately, Jones' career was derailed by injuries. He sat out the 2017 season after undergoing surgery on his throwing shoulder.
"It was from overuse, and then a head-first slide into second base is what eventually caused (my shoulder) to fully give out on me," Jones said. "So I needed surgery after that. The rotator cuff, labrum and capsule were all repaired."
Jones received a medical redshirt and retained two years of eligibility, but he played in only 14 games last season before suffering another setback. He broke his ankle in an off-field accident and was forced to miss the rest of the year.
"That was a bummer, that's for sure," Jones said. "So I had to have another surgery. They put a rod and six screws in the ankle."
Jones said he wasn't sure if he'd ever be completely healthy again.
"My body just felt like it was never going to get back, but I rehabbed it all summer," he said. "I've worked with (physical therapist) Kiel Huston there in Ankeny the last two summers, and he does great work. He really progressed me along, and I'm feeling better now."
Jones started his current hitting streak by going 2-for-3 with a double and three RBIs in a 10-8 loss at North Carolina-Wilmington on March 2. He then went 2-for-4 with a double, triple and one RBI as the Crusaders dropped the second game of the doubleheader, 4-3.
After driving in three runs the following day in a 10-8 victory over UNCW, Jones was moved up in the lineup following an injury to teammate Chase Dawson.
"To begin the year I was in the 5 spot but after (Dawson) had an injury they moved me up to the 3 spot," Jones said. "It's good to be in the middle of the order. You get a lot of opportunities to hit with runners on base."