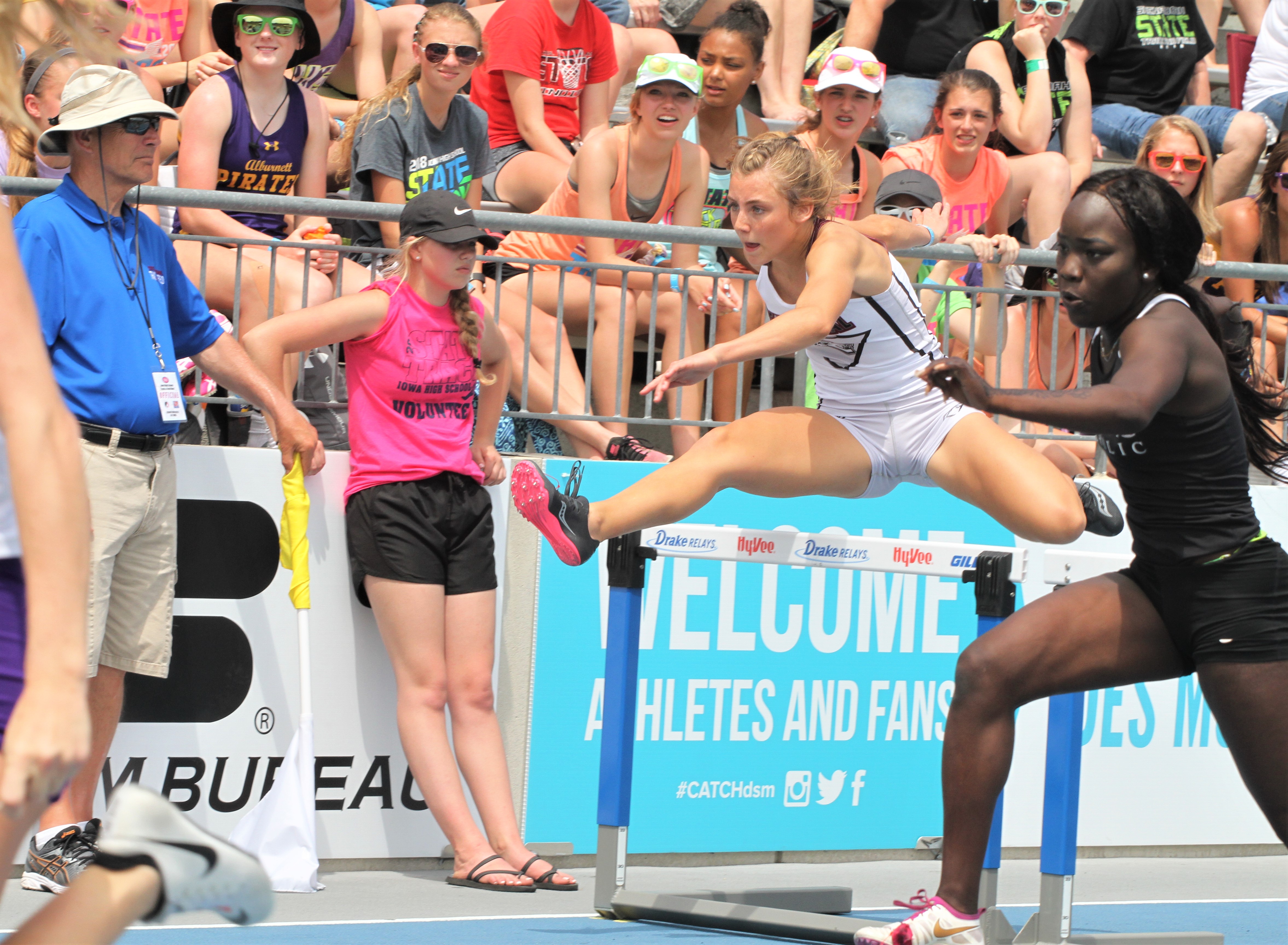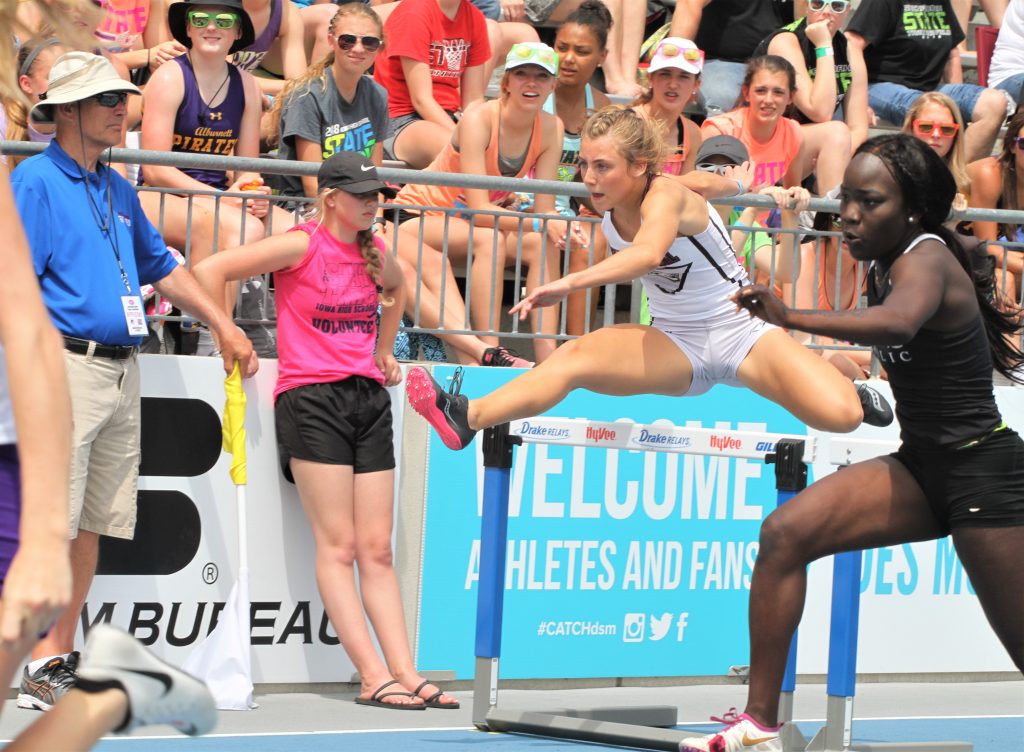 Senior Meg Ridout is one of seven returning state qualifiers for the Ankeny Centennial girls' track team.
Ridout ran on the fifth-place shuttle hurdle relay team that set a school record at the Class 4A state meet. She also ran on the 11th-place 4×100 relay.
Here is some inside info on Ridout:
How is the indoor season going thus far?
The indoor season went well. I beat both of my previous personal bests in the 55-meter hurdles at Wartburg and the 60-meter hurdles at UNI.
What has been the highlight for you?
The highlight for me has been being able to run outside this past week because we spent one practice shoveling one lane on the track, and now the weather has finally been cooperating.D
Are you ready to have some outdoor meets?
I am just hoping the temperature warms up for our first meet.
Are you staying in town during spring break, or will you be heading to the beach somewhere?
I am heading to Norway to visit a past exchange student my family hosted, so I won't be escaping from the snow quite yet. But I am so excited!
As a senior, are you trying to be a leader for the team?
Absolutely, because I know how intimidating it can be as a freshman to be running with seniors. So I want to be supportive to every girl on the team.
Goals for the season?
My goals are to obviously PR and qualify for Drake and state, but my main goal is to be a good leader to the younger runners and to make the best of my last year running.
Will you still be focusing on the hurdles and the 4×100 relay this season? Any plans to try some other events?
I am honestly planning on just running whichever race coach (Andrew) Kruzich decides to put me in. Hurdles are my favorite race, but I am learning to love 100s and 200s just as much!
Your sister, Betsy, was a key member of last year's team and ran on the 4×100 relay with you. Does it seem strange that she's not on the team anymore?
Very strange. Mostly because she has been with me the past four years, so having to step up and take that leader spot this year as a senior feels odd.
How does Betsy like competing for Morningside College, and have you been up to Sioux City to visit her?
She loves competing for Morningside and is actually one of their two heptathletes on the team. I have not had a chance to visit her yet because of both of our busy schedules, but I am definitely staying updated with her by many texts and FaceTime calls.
Plans for next year?
I am going to the University of Iowa next year and have decided against running track.
What do you want to study?
I am undecided.