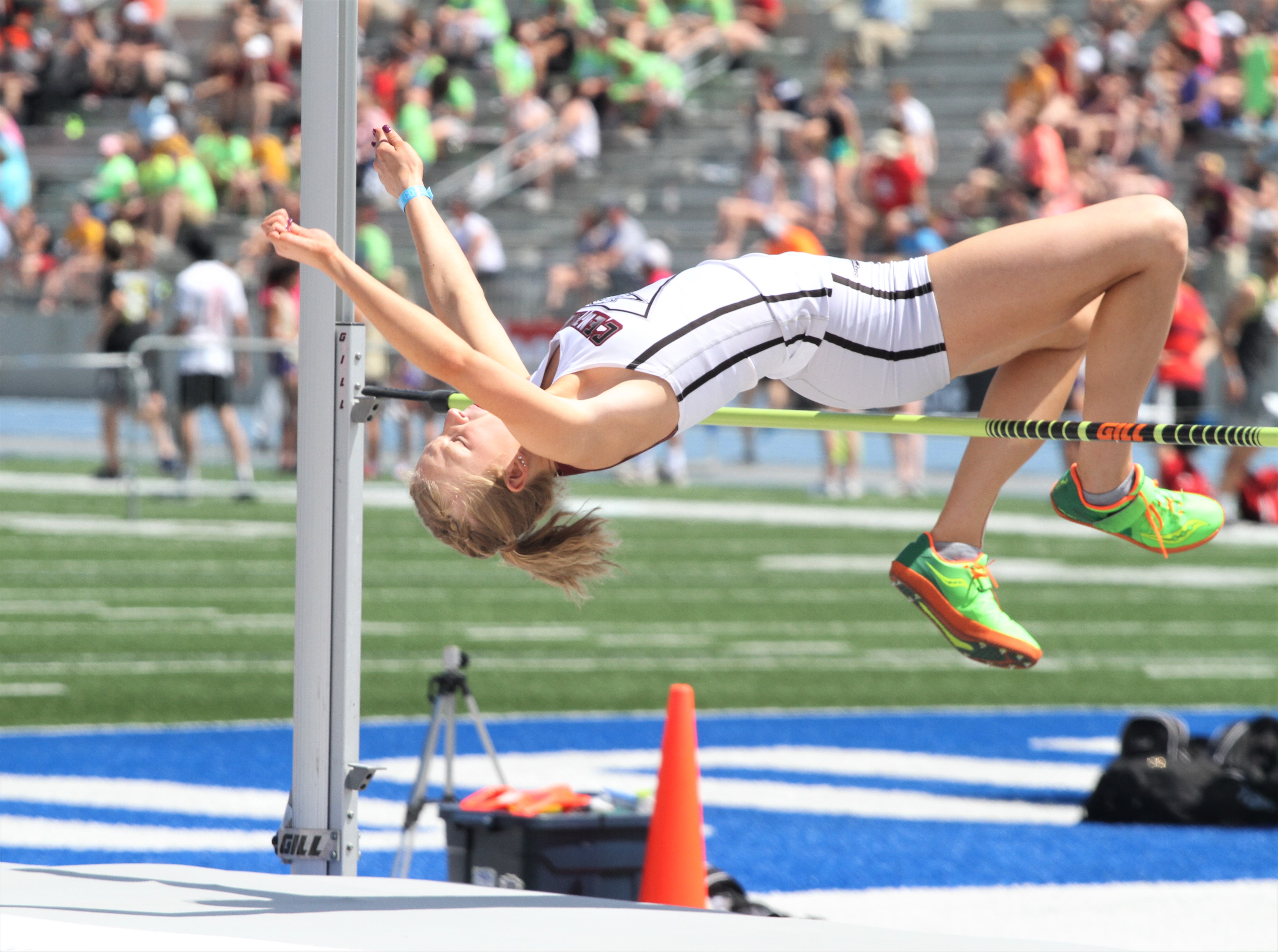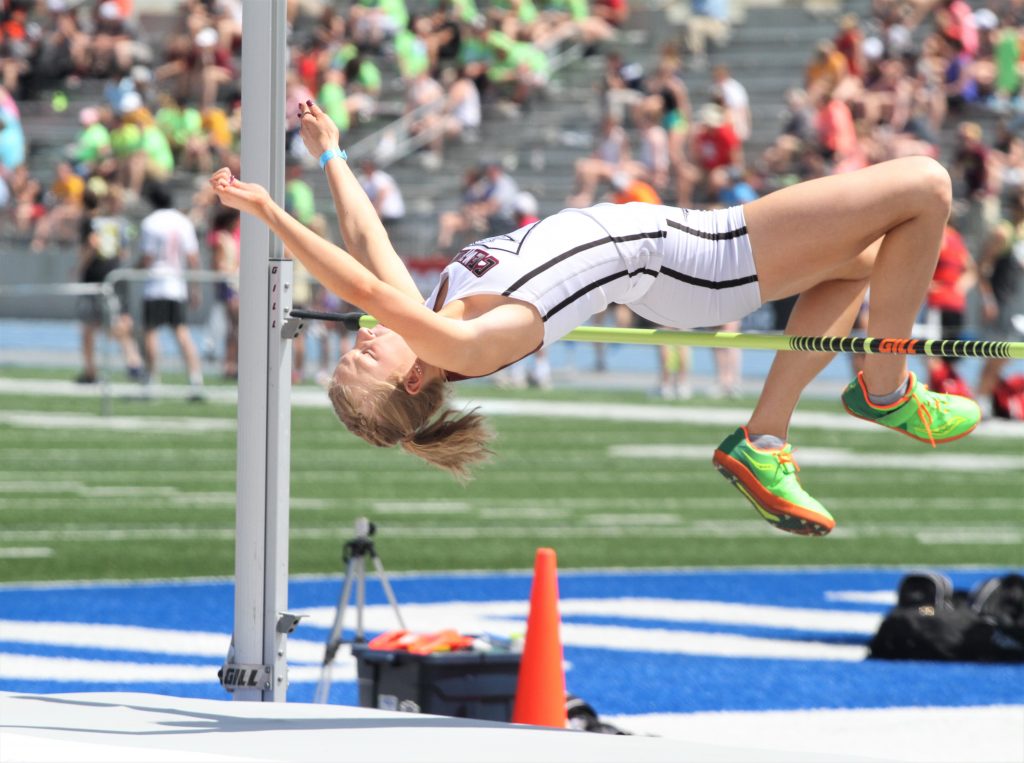 Although the weather has improved tremendously in the last week, the Ankeny Centennial girls' track team made the most of the snowy conditions during February and early March.
"The indoor season is going as well as expected, given the weather," said Centennial coach Andrew Kruzich. "We don't have the indoor track surfaces of some of our competitor schools, so we have to be creative in what we can do. But the girls have worked hard and made the best of being cooped up in all the snow."
The Jaguars have already competed at three indoor meets. They will participate in their final indoor meet on Friday at Central College.
Kruzich said his team has performed well thus far.
"Katie Petersen, Meg Ridout and Sophie Lampe ran the No. 2, No. 4 and No. 5 60-meter hurdle times in school history at UNI," Kruzich said. "Morgan Graybill was eighth in the 3,000 at UNI, dropping 46 seconds from last year's UNI time. Kathryn Vortherms had a great winter and is looking very good in the 400 and 800 distances. Those are good to see, and I think we'll only get better when we can actually long jump into sand, or throw a shot put with a toe board, or run farther than 40 meters–none of which we can do inside."
Ridout, a senior, and Vortherms, a sophomore, are two of seven returning state qualifiers for the Jaguars. The others are juniors Calea Jones, Sophie Lee, Jeanne Peters, Petersen and Hannah Wilson.
Centennial placed 14th in last year's Class 4A state meet with 16.5 points.
"Our weaknesses are simply that we graduated a lot of talent and experience last year, another state qualifier to moving away, and a former state meet scorer for other reasons," Kruzich said. "So we will need to find some help in critical areas like the long jump, short sprint relays and the 400 hurdles. We need to score more consistently in the throws, and you can never have too many 400/800 runners."
Jones tied for third place in the high jump at the state meet. She set a school record with a jump of 5 feet 3 inches.
Jones also joined Petersen and Ridout on the fifth-place shuttle hurdle relay. The Jaguars set a school record in that event with a time of 1:05.02 in the preliminaries.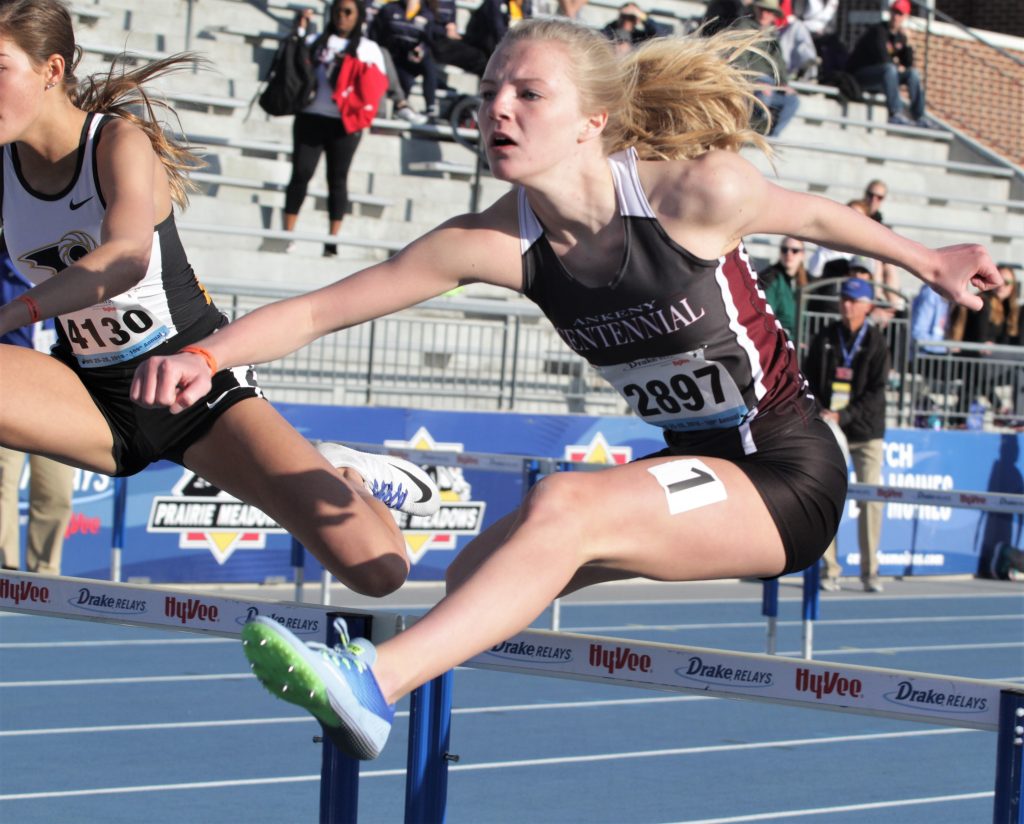 Petersen placed 11th in the 100 hurdles in 15.56 seconds. She also joined Ridout on the 11th-place 4×100 relay that was clocked in 49.30.
Lee and Vortherms are both back in the 4×800 relay. Centennial placed seventh in that event in a time of 9:38.64, which set another school record.
Vortherms helped the Jaguars to a sixth-place finish in the distance medley relay. They posted a time of 4:11.37.
Vortherms also ran on the 10th-place 4×200 relay. She anchored the 17th-place sprint medley relay.
Wilson ran the opening leg in the sprint medley relay. She also qualified for state in the 100, placing 24th in that event in 13.27 seconds.
Peters is back in the distance events. She placed 17th in the 3,000 at state, posting a time of 11:11.43.
Three other girls boast state-meet experience from previous years. They are Kayla Eilander, Jesslyn Gaumer and Bri Smith.
"We have 86 girls out right now, so our strength will be quality depth and competition for a lot of our varsity spots," Kruzich said. "We have an experienced group of short hurdlers and high jumpers, and a lot of sprinters who played supporting roles last year. Our top-to-bottom culture is very good. Our 40th best sprinter or our 15th best distance runner works hard in practice every day. When you have that, good things follow."
Centennial will open the outdoor season at the Johnston Invitational on March 28. The Jaguars will compete at the Hawkette Relays on April 4.
Kruzich said he simply wants his team to improve every day.
"Our goal every year is to represent the school and community well, to compete to win every race and every meet, to be positive and supportive of each other, and to have fun," he said. "When we strive to do those things, good results follow, and we'll be able to qualify a lot of girls to state and take home multiple medals. But it always starts with the process, so we just pay close attention to that every day. The product follows the process."