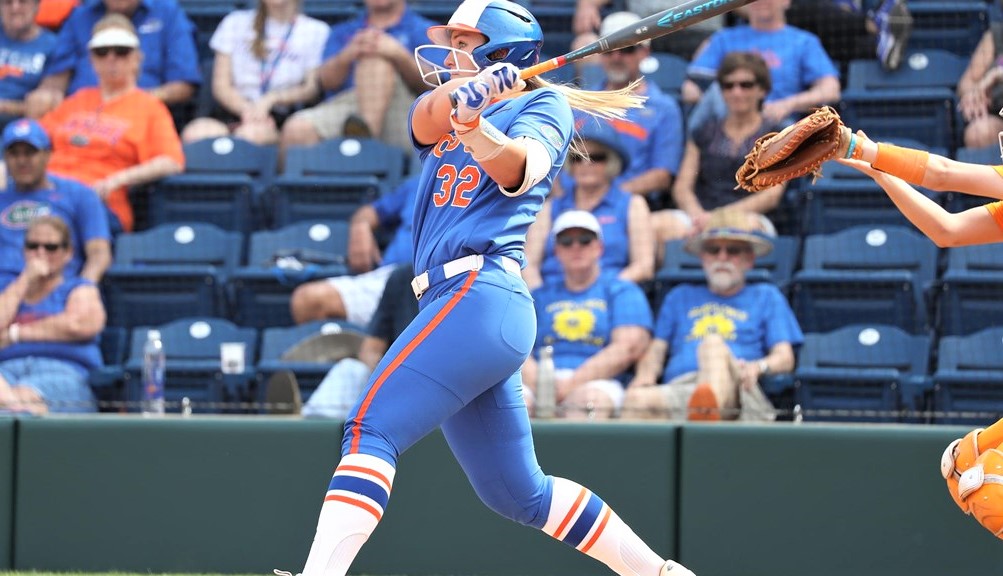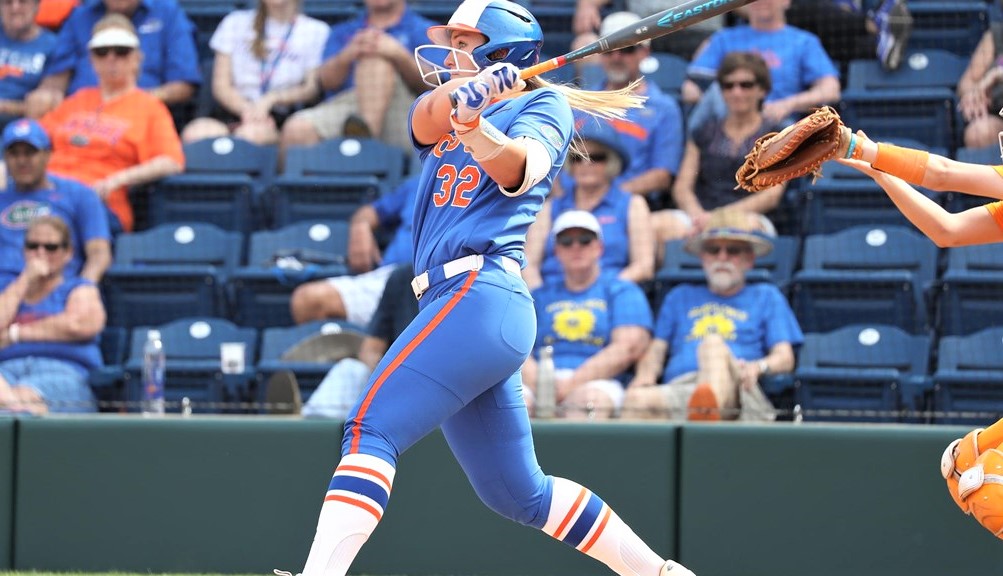 Kendyl Lindaman knew what pitch to expect from Minnesota's Amber Fiser.
And she didn't miss it.
Lindaman slugged a two-run homer in the first inning to provide the game's only runs as sixth-ranked Florida defeated the No. 20 Gophers, 2-0, in a top-25 softball showdown on Wednesday at Katie Seashole Pressly Stadium in Gainesville.
Lindaman, a former Ankeny Centennial star, played two seasons at Minnesota before transferring to Florida after the fall semester. She took advantage of a new rule that allows collegiate softball players to transfer without having to sit out a year.
"It does feel good. I mean, it was a good moment," Lindaman said in a Florida press release. "You know, I'm still close to some of those girls, but I've put in a lot of hard work lately and I think it's really paid off—not only just in this game, but this past week."
Lindaman, a junior catcher, is very familiar with Fiser's pitching tendencies.
"I wasn't really looking. I would say [that] after catching her for two and half years, I know her pretty well," Lindaman said. "And just having a bunch of live at-bats, obviously, these past two years off of her, I know what she pitches me and what she wants to do. …she is a great pitcher, but I was expecting a pitch—it was a hitter's count at that point—so I was expecting a good pitch."
Lindaman was a two-time Big Ten Player of the Year and a two-time all-American at Minnesota, leading the Gophers to a pair of NCAA Tournament appearances. She broke the Gophers' single-season home run record with 20 as a freshman, then matched that total during her sophomore year.
Lindaman is off to a great start with the Gators after recovering from a knee injury last fall that required surgery. She is batting .363 with six homers and 25 RBIs.
Florida raised its record to 25-6 with Wednesday's victory. Kelly Barnhill tossed a three-hit shutout and recorded her 1,000th career strikeout for the Gators.