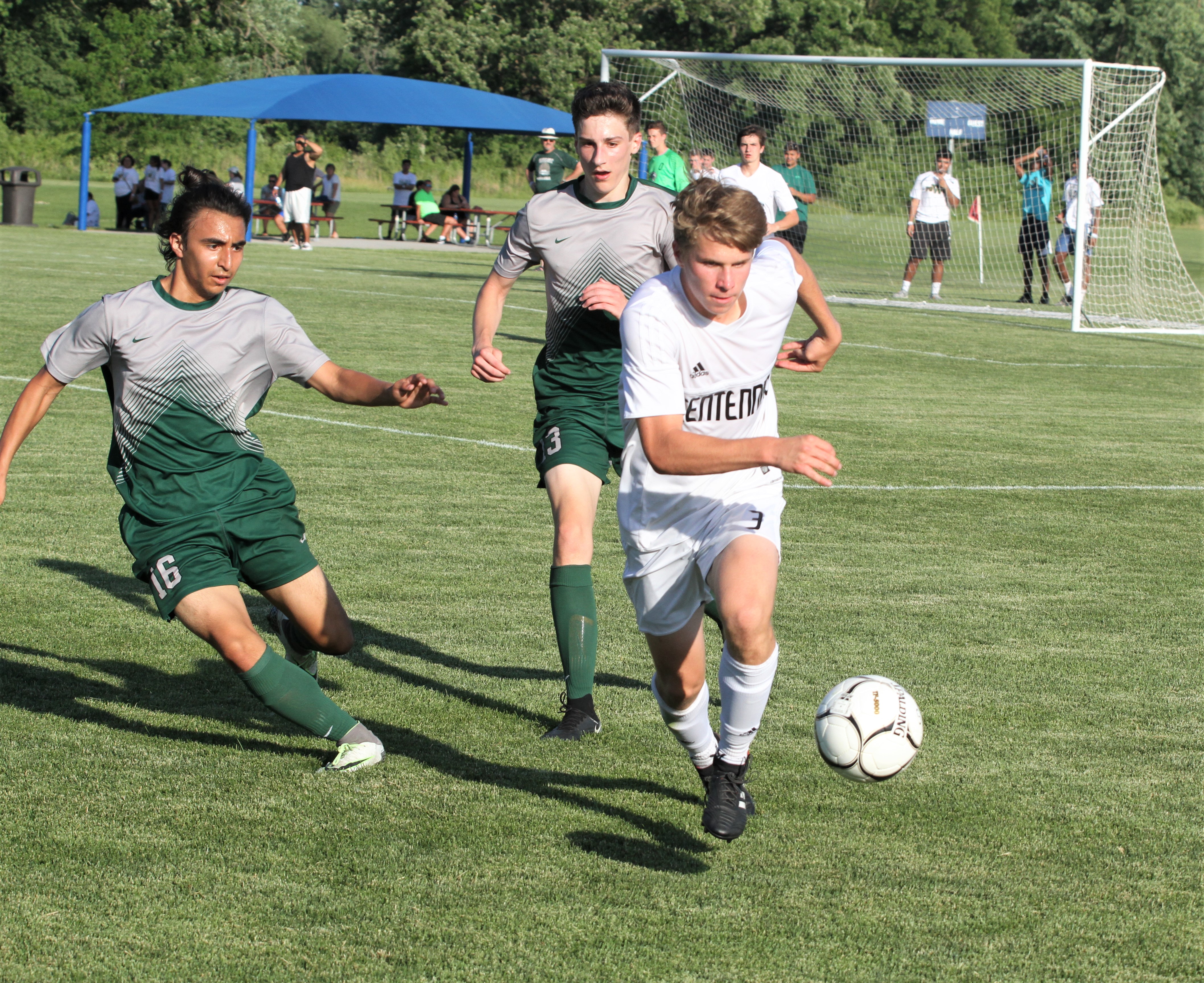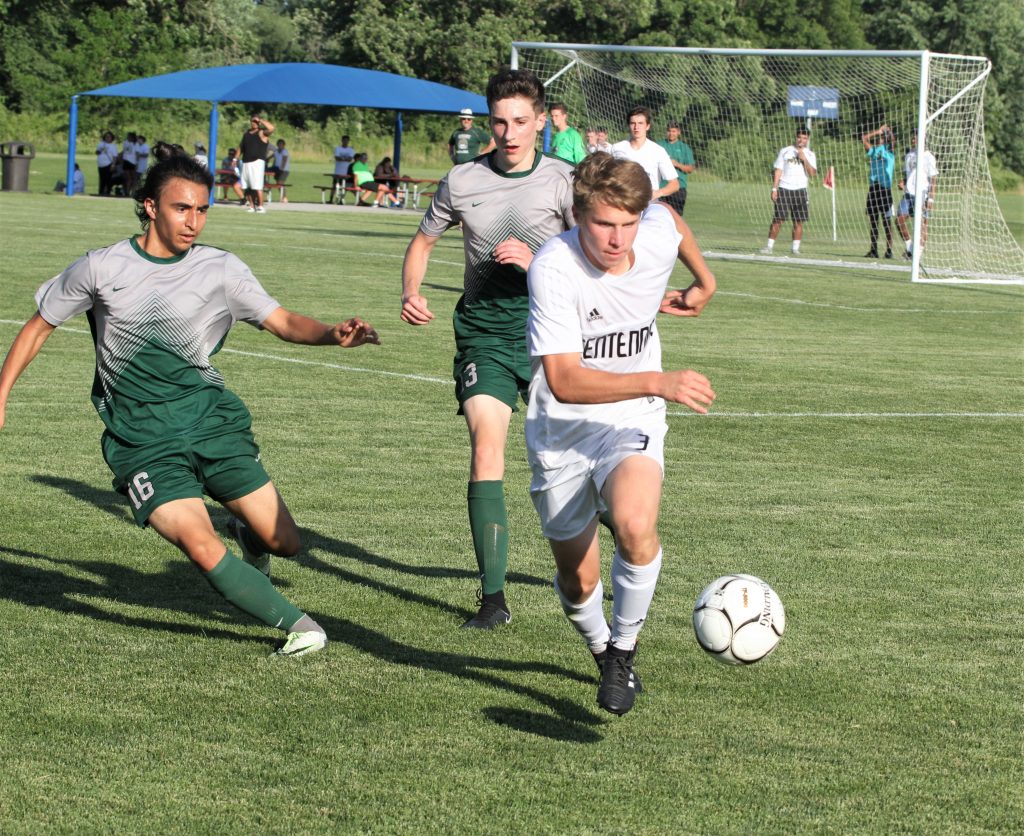 The Ankeny Centennial boys' soccer players got a glimpse of what the state tournament is all about last season.
The Jaguars advanced to the Class 3A tournament at Cownie Soccer Park before dropping a 2-1 overtime decision to Iowa City West in the quarterfinals.
"Getting to state last year gave the boys a good taste of what it will take to do it again this year," said Centennial coach Brian Duax. "The way our year ended–with an overtime loss–has made the boys even more hungry than last year."
Centennial finished with a 15-5 record in its first season under Duax. The Jaguars boast nine returning starters, including one of the state's top players in senior forward Will Overberg.
Overberg racked up a team-high 16 goals and 15 assists last season. He was named to The Des Moines Register's all-Iowa Elite team and to the Class 3A all-state first team by the Iowa High School Soccer Coaches Association.
Overberg, who has yet to make his college choice, is one of eight seniors on the roster. The others are forward Nick Ashton; midfielders Michael Brandt and Alex Carlson; defenders Easton Becker, Jordan Gilmour and Nick Monosmith; and goalkeeper Cole Pankey.
"Our strengths should and will be senior leadership," Duax said. "This will be the biggest senior soccer class in some time. All eight seniors will be very crucial in how far this team could possibly go. All of them could be starting many games this year."
Brandt scored nine goals and had three assists as a junior, including the Jaguars' lone goal in the loss to Iowa City West. He received all-state honorable mention from the Coaches Association.
Ashton will also be a key part of Centennial's offensive attack. He contributed three goals and five assists last year.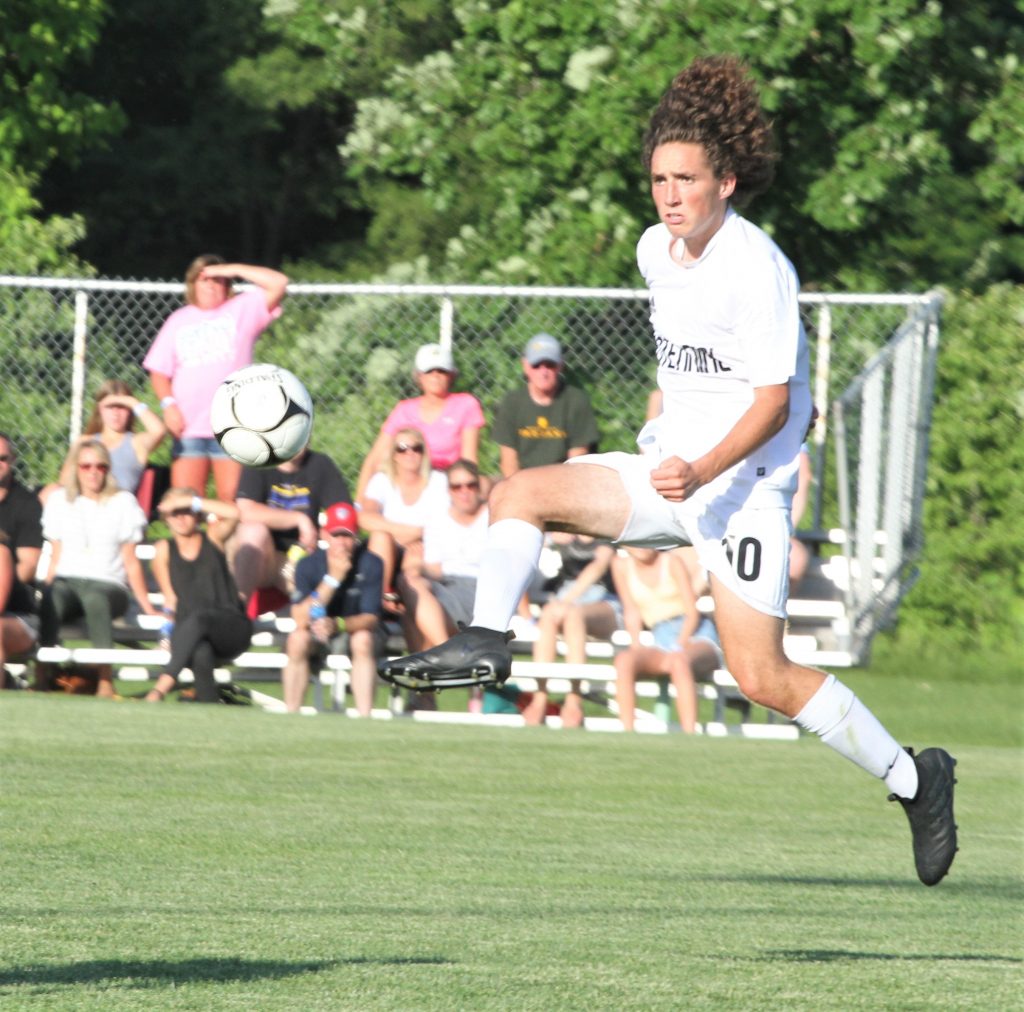 Becker, who has committed to play for Concordia University Wisconsin, will again anchor the Jaguars' defense along with Gilmour and Monosmith. Gilmour had one goal and one assist a year ago.
Pankey also returns at the goalkeeper position after starting 18 of the 20 games last season. He racked up 68 saves.
Junior forward Cole Vincent and junior defender Connor Page are the team's other returning starters. Vincent had eight goals and five assists as a sophomore, while Page added two goals and an assist.
Other returning players are junior forward Roland Agyeman, sophomore forwards Jack Heckenliable and Michael Poitry, sophomore defenders Matt Garland and Spencer Thiele, and sophomore goalkeeper Jonathon Stockwell. Poitry had three goals and four assists last year.
Stockwell appeared in four games and made one start as a freshman. He will likely again serve as Pankey's backup.
Duax said his team held varsity tryouts earlier this month in subpar conditions.
"It was cold and snowy, but we were outside all four days before spring break," he said. "The varsity team was selected before the Gatorade scrimmage that we had. The tryouts were really good. We are starting to create a culture of next-man-up, which will greatly help our depth from last year."
The Jaguars will open their season on March 29-30 at the Iowa City West Invitational.
"We had great turnouts all winter long to optional weights/cardio and open gym," Duax said. "I believe the boys will be in very good shape come next weekend against Iowa City West and Cedar Rapids Washington to start the year. Those are two really talented teams that were either at the state tournament or in the substate finals."