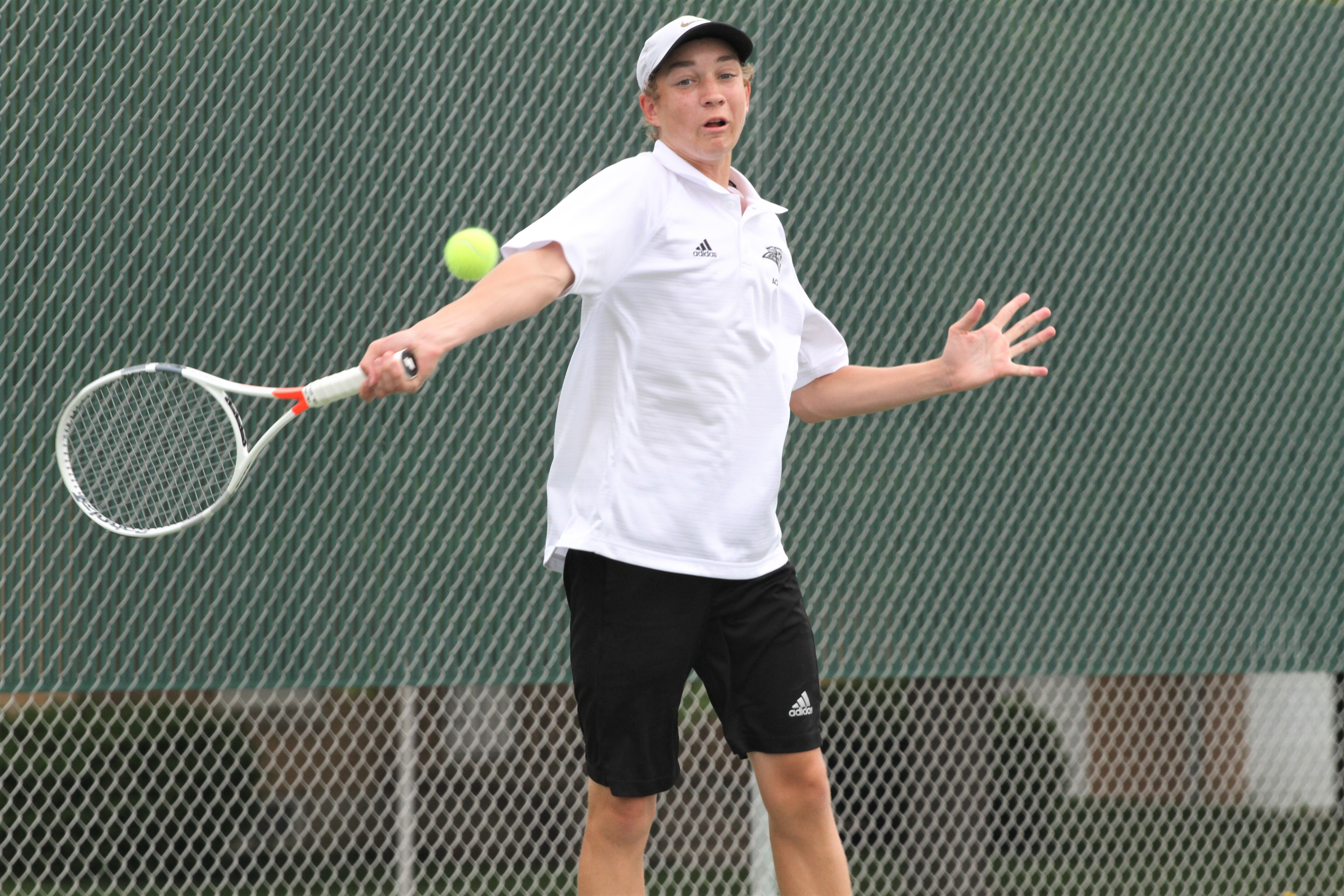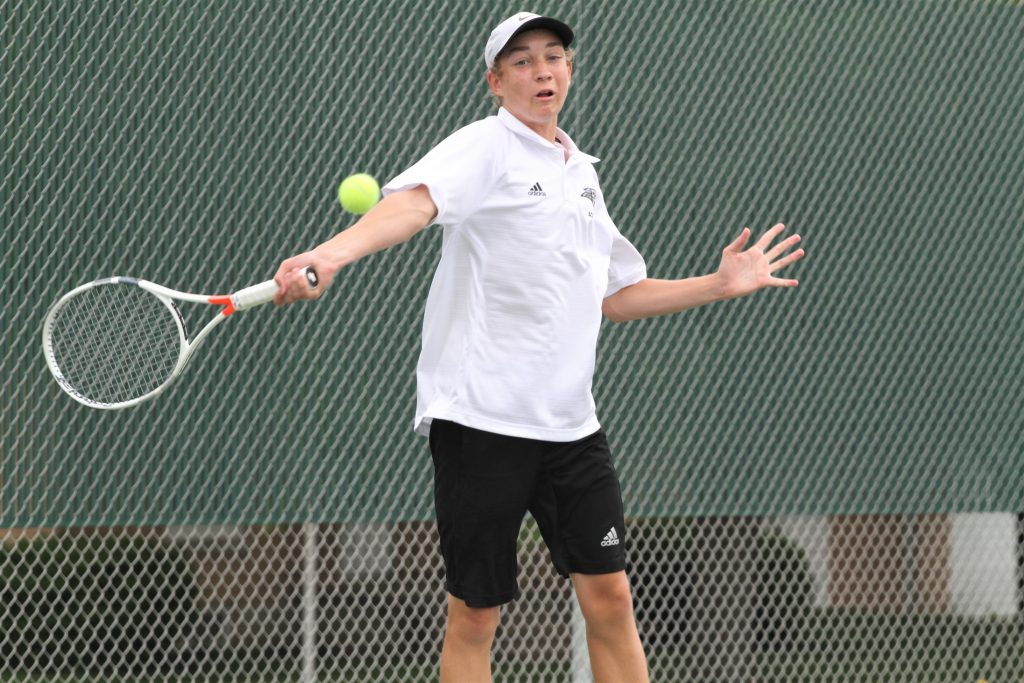 When the Ankeny Centennial boys' tennis team opens its season on Tuesday at Norwalk, the Jaguars will be able to put an experienced lineup on the courts.
Centennial returns seven of the top 10 players from last year's squad that posted a 9-3 record.
"We are hoping and planning on a great season," said Centennial coach Tami Lewton. "We lost our No. 2 player–Sam Marold–which will definitely hurt, but the guys below him have put in an exponential amount of work and that alone should put us in a great position."
Sophomore Will Blevins is the team's top returning player. Juniors Ryan Lofgren and Samson Densmore are also back along with seniors James Cole, Zach Petersen, Joel Unick and Matt DenAdel.
Blevins posted a 20-3 record as a freshman and placed fifth in the Class 2A state singles tournament. Two of his three losses came to eventual state champion Timmy Ellis of Ames, who also returns this year along with third-place finisher Sam Shin of Iowa City West and fourth-place finisher Justin Sehlin of Pleasant Valley.
"Will is a great tennis player and even more importantly a great kid and teammate," Lewton said. "He has the potential to achieve anything he puts his mind to–the sky is the limit. There are some great players in the field this year, however most are juniors or seniors. Only time will tell (how he'll do)."
Lofgren played at the No. 3 singles spot a year ago. He also teamed up with Marold for a 13-8 record in doubles, including an eighth-place finish in the Class 2A tournament.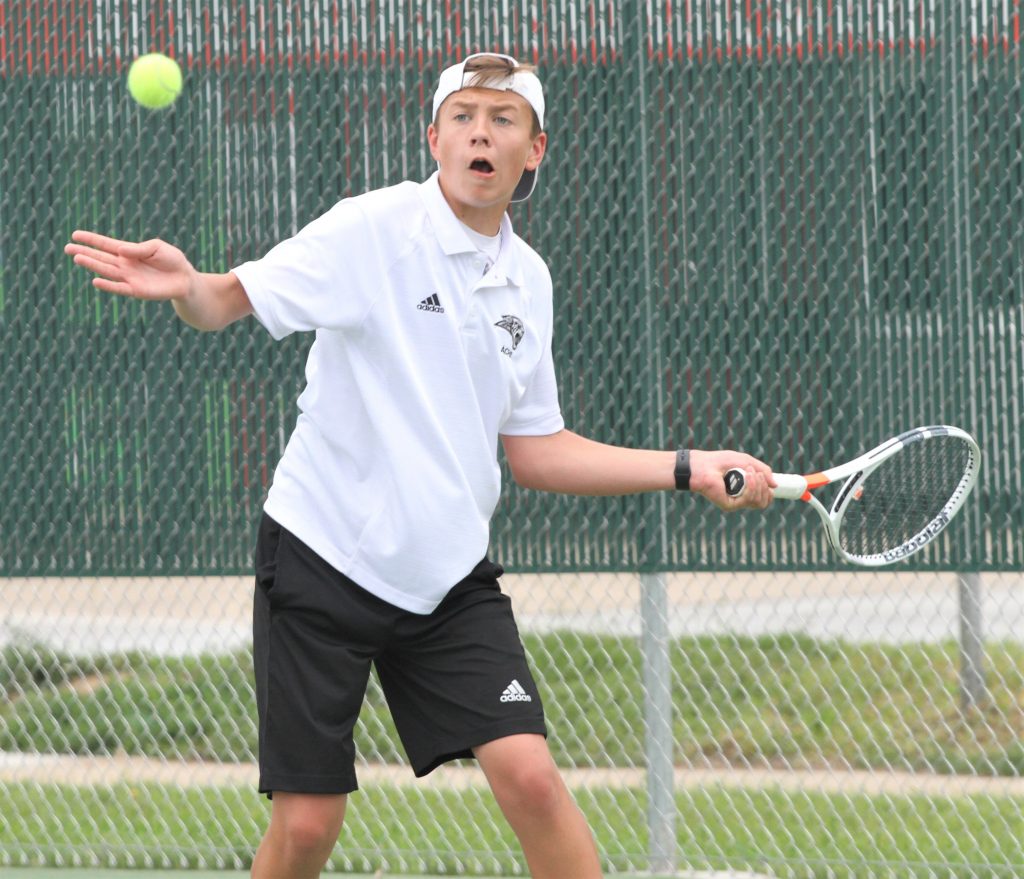 Densmore and Cole could also move up in the lineup after playing at the No. 4 and 5 positions, respectively, a year ago. That duo also combined for a fourth-place finish in doubles at the district tournament.
Cole, who has committed to play for Grand View next year, also helped the Jaguars to a runner-up finish in Ankeny's Dennis Hoefle Invitational. He teamed up with Unick for a second-place finish at No. 2 doubles.
Petersen and Unick both saw some action at the No. 6 spot last season. DenAdel was part of the No. 5 doubles team.
Centennial advanced to the Class 2A state team tournament in 2018 before dropping a 5-3 decision to Waukee in the quarterfinals. The Warriors went on to earn a third-place finish.
"Last year we came so close to finishing in the top four. We lost to Waukee by one match," Lewton said. "Our guys would really like to avenge that. We have a team of fighters, and they have been preparing for this season all year. We have a group of seniors leading the charge."
Lewton said the Jaguars are looking forward to their season opener, even though they have had little practice due initially to the lousy weather and then spring break.
"We spent the first week getting all of our paperwork completed, working on team bonding and farming our kids out to indoor practices," she said. "We are excited to start this week outdoors and are hoping for good weather.
"Shoveling the snow on the tennis courts was one of our cardio workouts. It builds character," she joked.