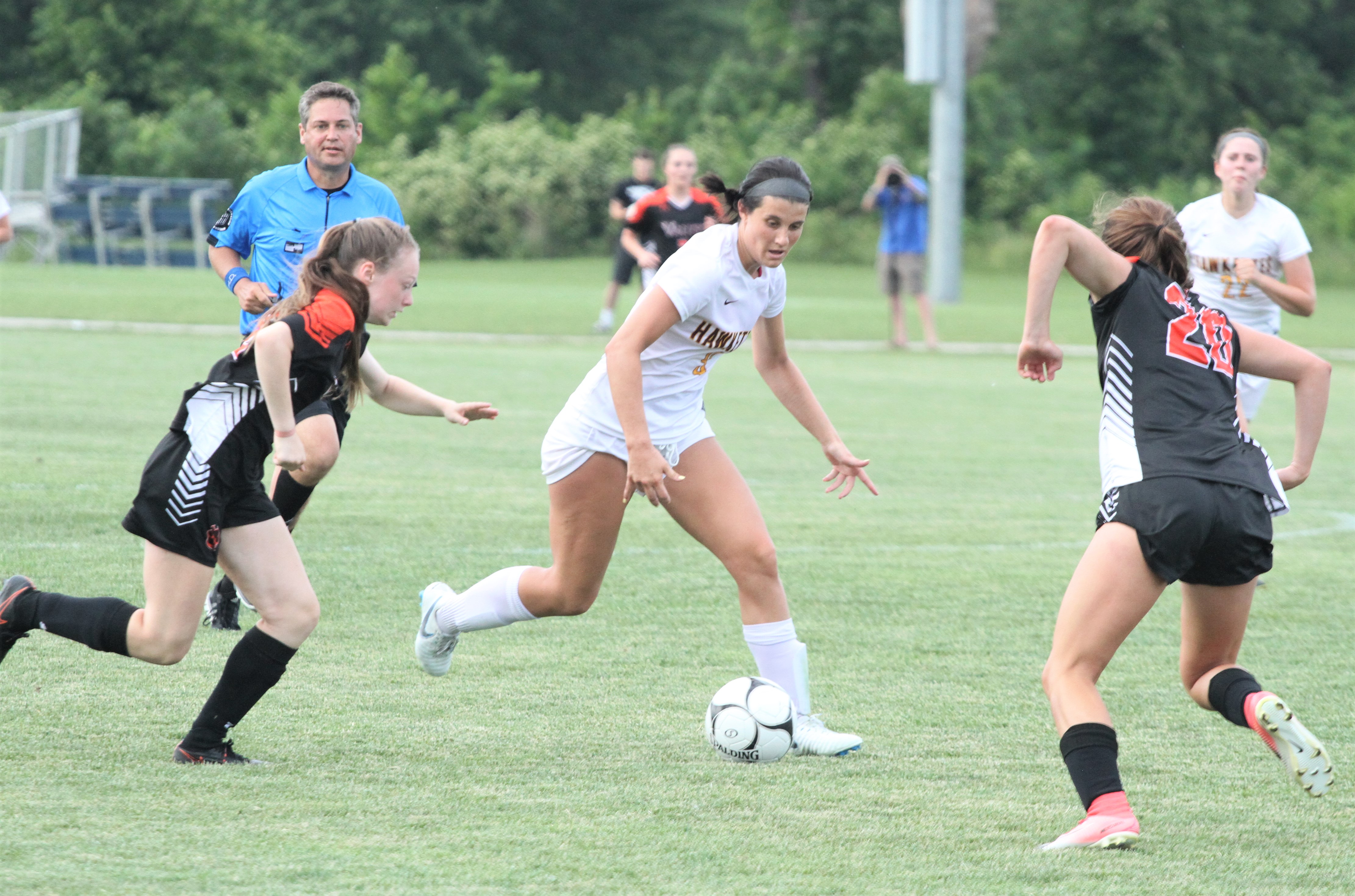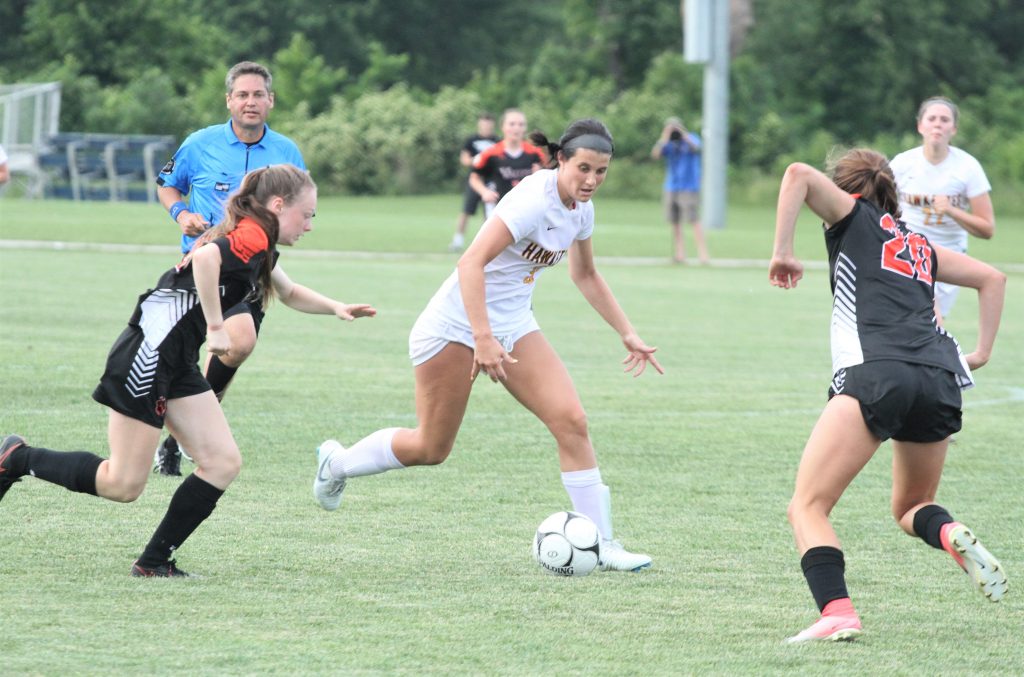 Simon Brown wasn't around when the Ankeny girls' soccer team lost to its crosstown rival in last year's Class 3A championship game.
But he knows how much the Hawkettes are motivated by their 3-2 loss to Ankeny Centennial with a trophy at stake.
"We talked a lot about state last year with our leadership group, and it was important for me to understand the emotions that were attached–as I was someone not at the games–without any bias," said Brown, who became Ankeny's head coach following Dan Bertsch's resignation. "This team is full of leaders, both old and young, with great experience. That will be irreplaceable come June, but it is March now. Our first games are less than two weeks away, and we have a stacked schedule with our first three games that are teams in the top 15 in the state waiting to knock us off."
Ankeny will host Urbandale in its season opener on April 2. The Hawkettes will then play Pleasant Valley and Bettendorf at the Bettendorf Invitational on April 6.
"None of those teams care that we lost in the final last year, so we have to be ready and take each game at a time," said Brown, a native of Dublin, Ireland. "The girls are definitely motivated, but we must fuel that motivation into the Urbandale game on April 2."
Brown takes over an Ankeny program that is among the best in the state. The Hawkettes return nine starters from a team that posted a 19-3 record.
Senior defenders Saige Adamson, Chloee Kooker, Jaelynn Kueker and Olivia Sharar are all back. Kooker and Sharar are both Indiana State recruits, while Adamson has committed to Grand View.
Kooker scored 10 goals and had six assists last year. She was named to the Class 3A all-tournament team.
Kooker was selected to the Class 3A all-state second team by the Iowa Girls' Coaches Association. She was also a first-team all-district pick.
Sharar contributed four goals and five assists last season. Adamson had two goals and one assist, while Kueker added one goal and two assists.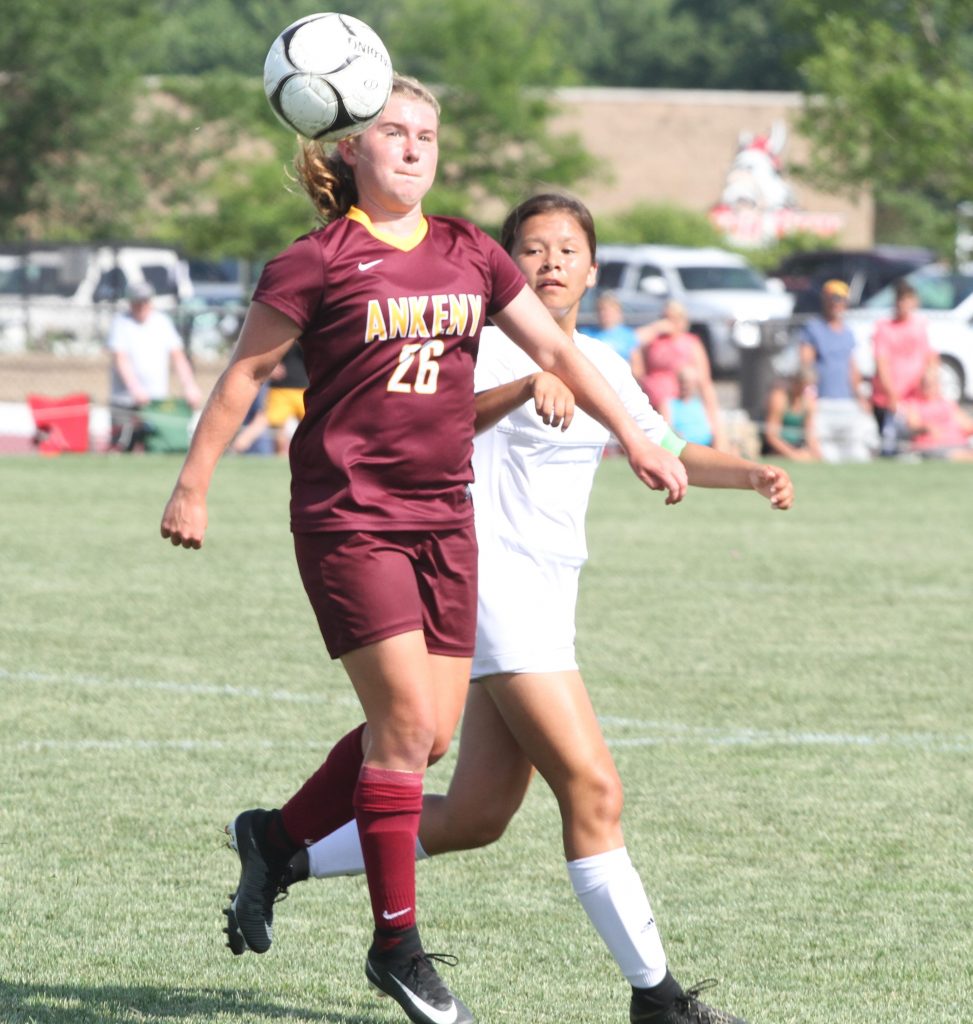 Junior forward Ashley Harrington is also back along with senior midfielders Malerie Rohweder and Kate Schaeffer and junior goalkeepers Brenny Frederick and Sidney Truman. Harrington has committed to Northern Iowa, while Rohweder is headed to Western Illinois.
Harrington is the team's top returning scorer, having racked up 17 goals and four assists as a sophomore. Rohweder had six goals and two assists.
Those two will try to pick up some of the slack following the graduation of all-stater Alexis Legg. Legg finished second in the state with 37 goals.
Senior Cambri Mason and junior Paige Bennett also saw a lot of action last year. Bennett scored three goals, while Mason added two goals and one assist.
"Inheriting such an experienced team has been a blessing," Brown said. "These girls have played in some big games throughout their high school careers, due to the fact of the previous coach showing a lot of belief in them at a young age, which is fantastic. That experience is a massive strength of this team and something that is hard to teach. With their experience comes a will to win–they know what it is like to win and lose on the biggest of stages and they have experienced both, which has fostered a commitment and drive to be successful and leave a lasting legacy for their program."
Brown said he started to get to know his players during open gyms over the last couple of months.
"We went every Sunday and Wednesday and would have at least 20 girls coming each time to get better," he said. "It was great for the coaching staff to observe the athletes and work on building relationships between the staff and players while observing their abilities. In addition to the open gyms, we had optional workouts twice a week at 6:30 a.m., where girls worked on their conditioning, agility, strength and endurance. Their favorite activity, though, was the hot yoga session at Kris' Hot Yoga. Every Thursday we filled the studio and the staff there put the girls through some flexibility, mobility, and range of motion exercises that will aid in their injury prevention this season."
Brown also serves as the associate head coach for both the men's and women's soccer programs at William Penn University in Oskaloosa. He said the Hawkettes have adapted quickly to his coaching style, which he describes as relationship-based.
"Since being hired in December, it has been a very unique experience," he said. "As per the IGHSAU rules, we could not coach or instruct the girls until last week, so I had to use other ways get across my personality, style, and expectations. Normally I do that on the field, so it has been a great learning experience for me individually to adapt. That being said, the girls have responded really well to the new coaching staff and myself. We encouraged and developed leadership skills that are culture builders, and those seeds that were planted in December and January are starting to grow."