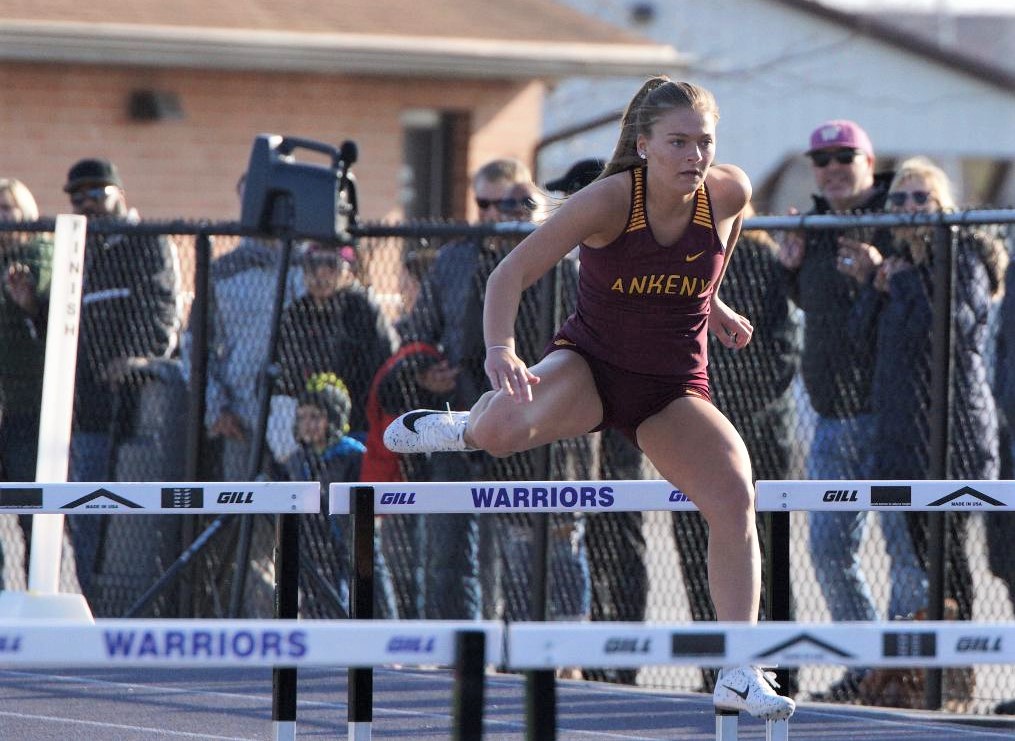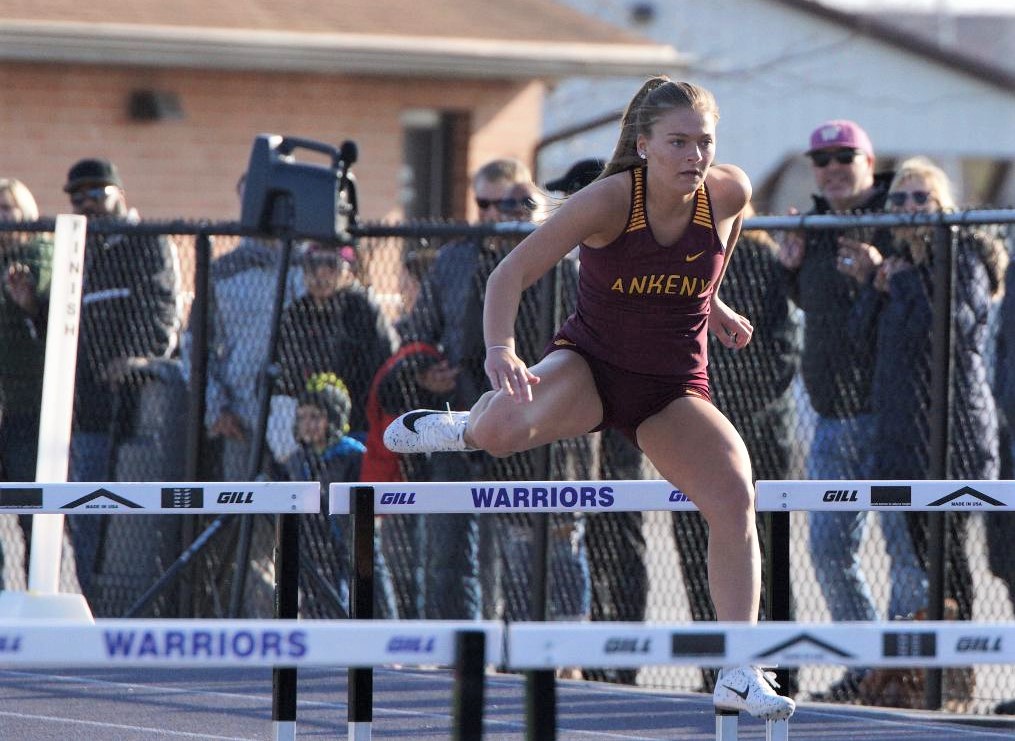 The Ankeny girls' track team opened its outdoor season on Tuesday by winning three events at the Waukee Earlybird Invitational. No team scores were kept.
Mytika Mayberry won the 100 in 12.93 seconds, while Malea Daugherty took the 100 hurdles in 17.11. Jasmine Bentley captured the discus with a throw of 102 feet 6 inches.
Mikayla Sidney placed second in the 200 in 27.58. She was third in the 100 in 13.36.
Eva Fulk was the runner-up in the 400 in 1:04.71. Sarah Bosch took second in the 400 hurdles in 1:13.60.
Eden Gibson added a third-place finish in the 200. She was clocked in 27.74.
Ankeny placed second in the 4×100, 4×400 and 4×800 relays. Waukee won the 4×100 in 50.02, edging the Hawkettes by .16 seconds.
"Our 4×100 hit the Blue Oval Standard," said Ankeny coach Thomas Cotter.