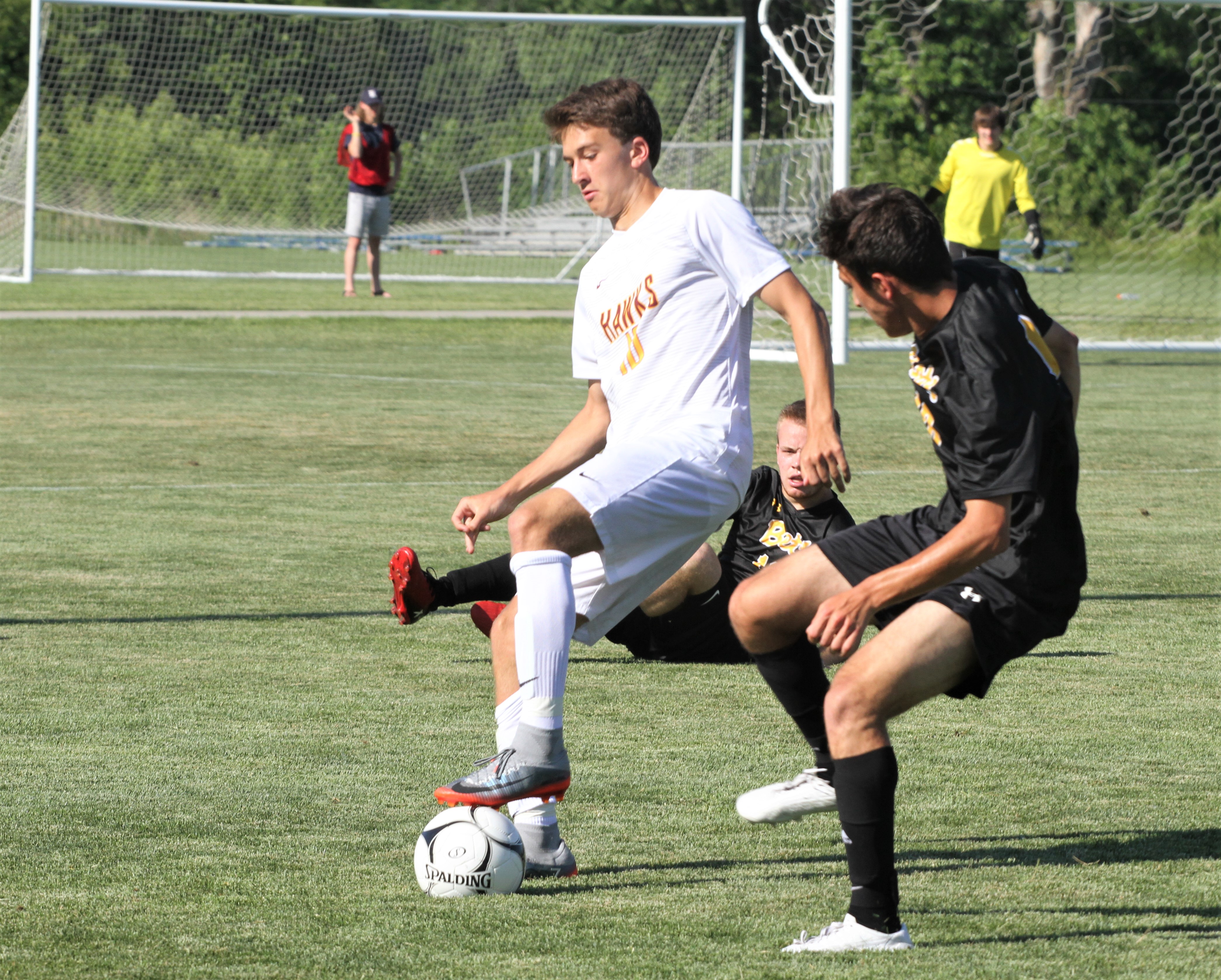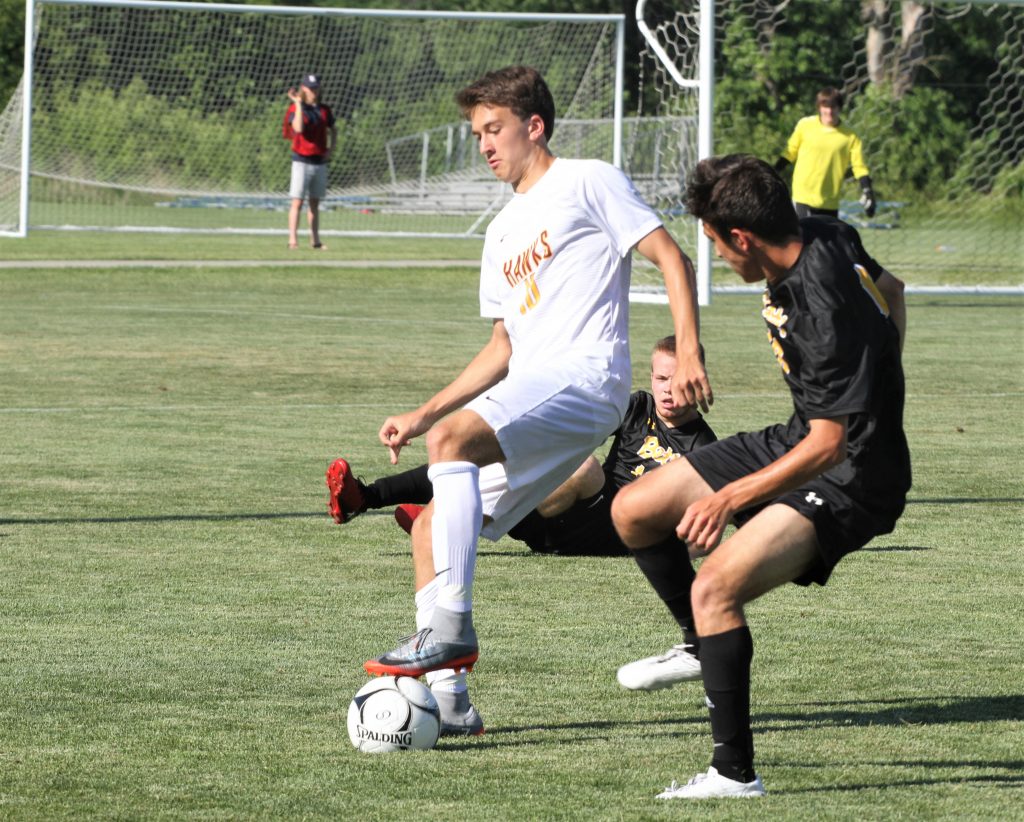 There's a reason why Ankeny boys' soccer coach Jordan Burns is optimistic about the upcoming season.
The Hawks boast an offensive attack that few teams around the state can match.
"Our strength this season is going to be our offense," said Burns. "Kolby Raineri and Charlie Pritchard scored over 40 goals between them last season. In my opinion, they are the best duo in the state."
The senior midfielders led Ankeny to a 17-5 record in Burns' first season at the school, including a trip to the state tournament. Raineri was selected to the all-tournament team after helping the Hawks to a third-place finish in Class 3A.
Raineri sparked Ankeny to a 4-3 victory over Iowa City West in double overtime in the Class 3A consolation final. He scored a goal in the 75th minute to force overtime, then ended the game with another blast into the net–this one from about 30 yards out–in the 95th minute.
Raineri had a hat trick in a win over Muscatine last season. Pritchard scored a pair of goals in three consecutive victories over Dowling Catholic, Johnston and Des Moines Lincoln.
While Raineri has yet to make his college choice, Pritchard has already made a verbal commitment. He plans to play for Central College.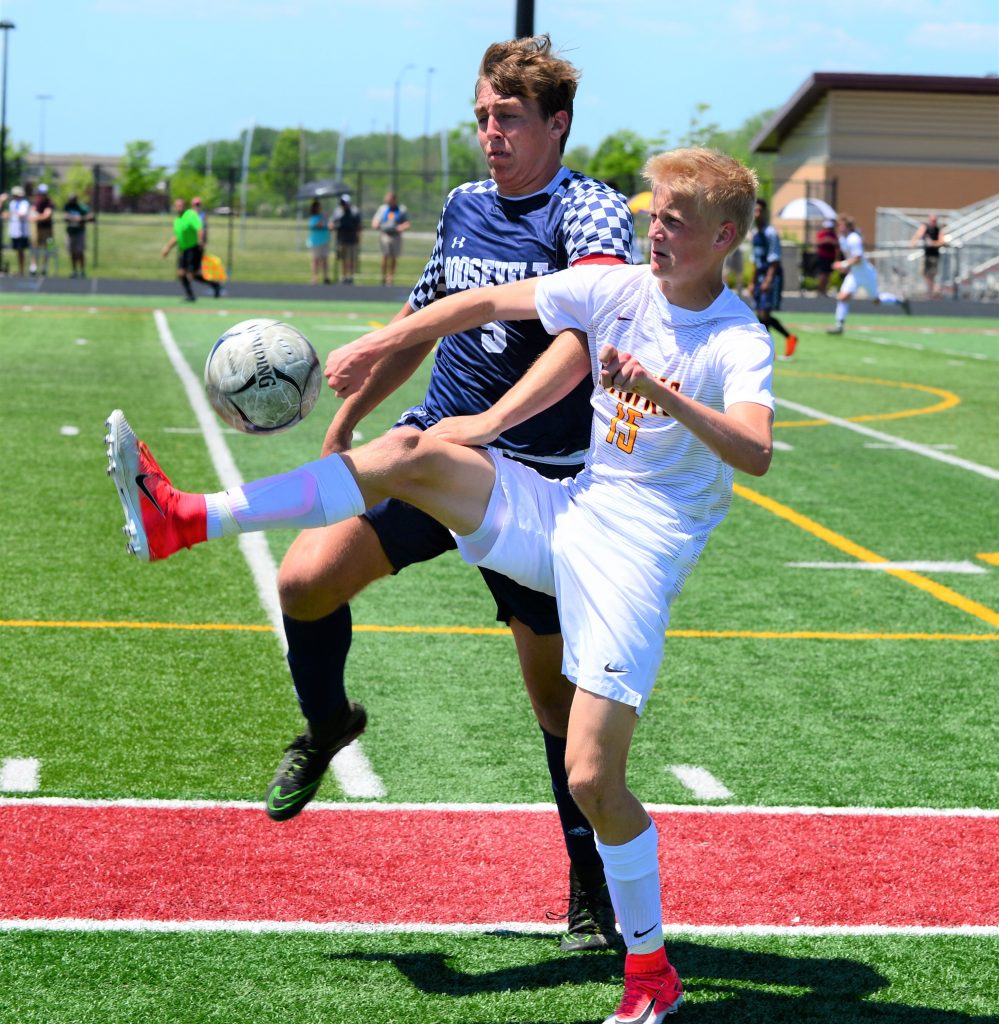 Ankeny returns three other starters from a team that posted a 3-0 victory over Cedar Rapids Prairie in the Class 3A quarterfinals before dropping a 4-3 overtime decision to Bettendorf in the semifinals. They are senior midfielder Riley Wood, junior midfielder Nate Albertson and senior goalkeeper Zach Young.
Wood has helped Ankeny to back-to-back victories over crosstown rival Ankeny Centennial. He scored both of the Hawks' goals in a 2-1 win in 2017, then added an assist in last year's 2-0 triumph.
Young, a three-year starter, provides a lot of experience in front of the net. He made 55 saves as a junior.
Other returning players are senior Jacob Wendell and juniors Josh Aboagye, Colby Cheney and Ben Renolds. They all played in at least five games last year.
Aboagye scored a goal in the loss to Bettendorf. He then had another goal in the win over Iowa City West, the 2017 state champion.
"So far, the practices are going well," Burns said. "I am pleased with the progress we are making every day as individuals and as a team."
Ankeny will open its season on Saturday with a pair of games in Iowa City. The Hawks will play Iowa City West at 10 a.m. and Iowa City High at 1:30 p.m.
"As a team we always think we can play with anyone," Burns said. "I have very confident players who fear no one. Our season goals are to get back to state and have another go at the championship."