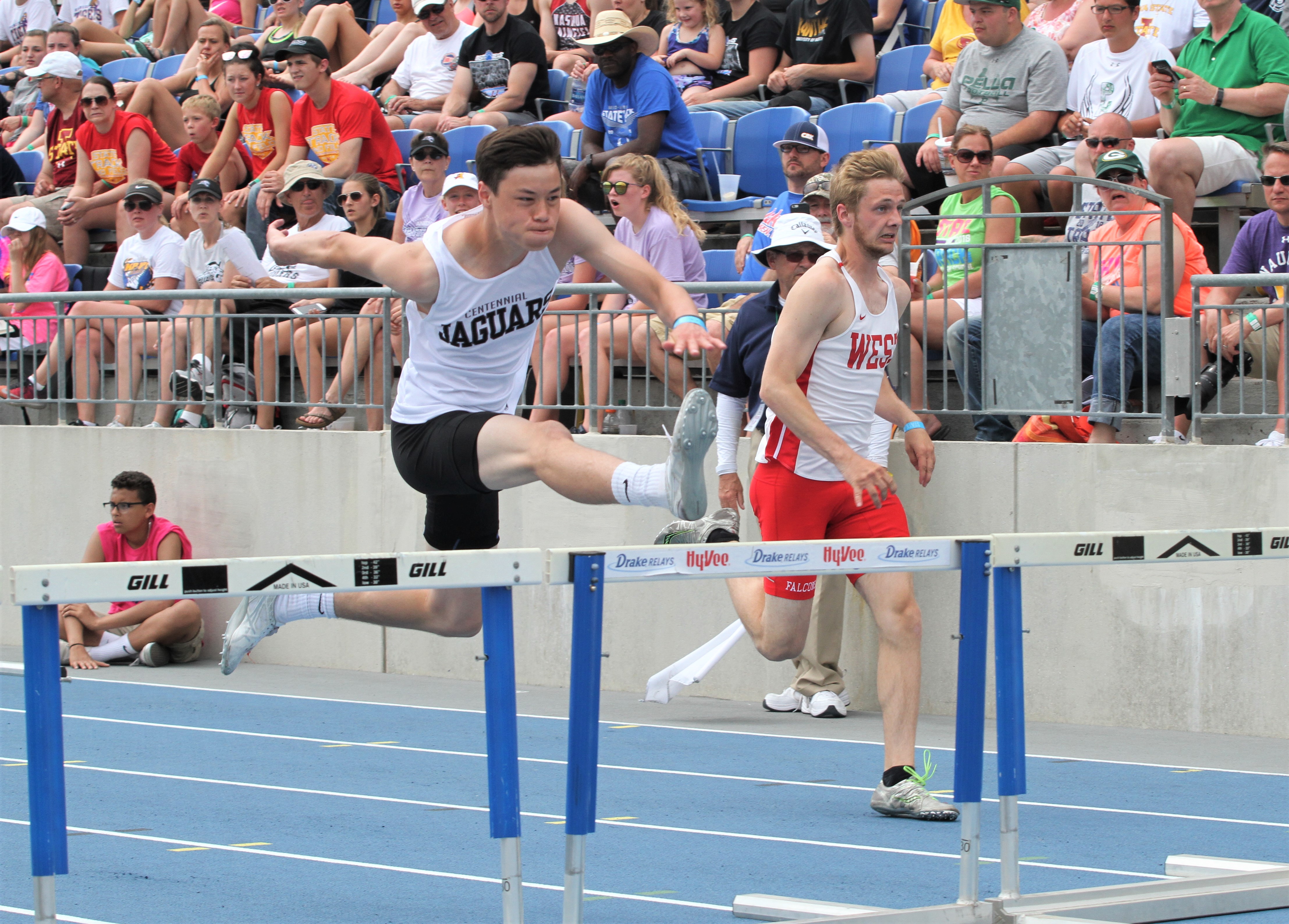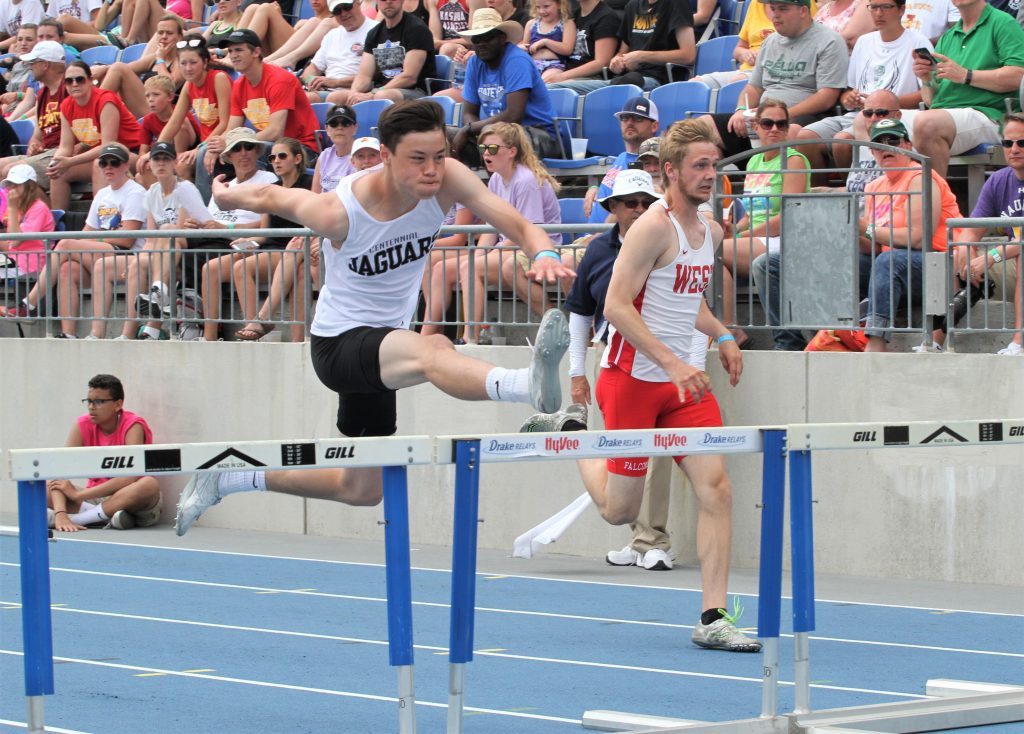 If the Cub Relays on Tuesday at Nevada were any indication, the Ankeny Centennial boys' track team won't have any trouble putting together some strong relays this season.
The Jaguars won nine events–including six relays–and captured the team title with 382 points. Boone placed second in the eight-team field with 366 points.
It was the first outdoor meet of the season for Centennial, which dominated the sprint events. Avery Gates won the 100 in 11.88 seconds, while Liam Murphy took the 200 in 23.16.
Gates and Murphy also ran on the winning 4×100 and 4×200 relays. They teamed up with Josh Decker and Jon Wong to win the 4×200 in a time of 1:32.28, then later combined with Decker and Tyler Cahill to win the 4×100 in 44.73 seconds.
Nathan Reinke claimed the 110 hurdles in 15.67 seconds. Teammate Dylan DeAngelo was the runner-up in 15.93.
Reinke and DeAngelo also ran on the winning shuttle hurdle relay. They teamed up with Wong and Tyler Johnson to post a time of 1:00.56.
Wong also ran on the winning 4×400 relay. He combined with Peter Collins, Gabe Vicker and Seth Pippett to win the event in 3:31.44.
Vicker earlier joined his brother, Jonah, on the winning 4×800 relay. They teamed up with Kade Christensen and Connor Cunningham to post a time of 8:41.66.
The Jaguars' other victory came in the distance medley relay. The foursome of Derek Boike, Austin Jones, Keegen Smith and Pippett was clocked in 3:56.67.
Centennial will be back in action on Thursday at the Waukee Invitational.