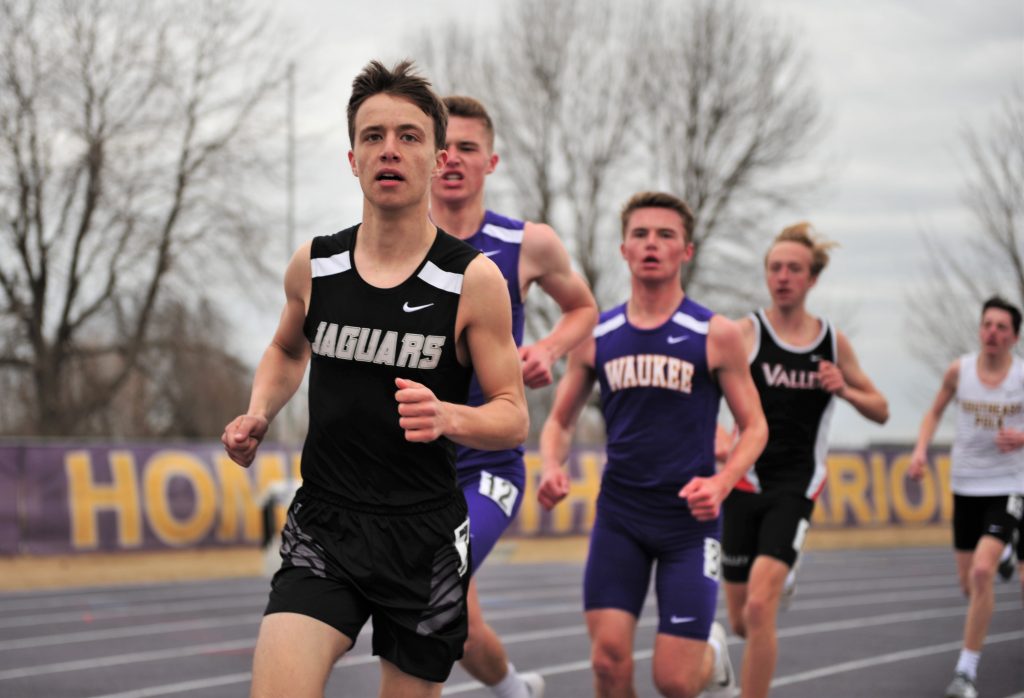 One of the best races at the Waukee Earlybird boys' track meet on Thursday came in the 3,200-meter run.
The event featured a battle between two sets of brothers–Gabriel and Jonah Vicker of Ankeny Centennial and Travis and Tyler Loecke of Waukee.
Gabriel Vicker pulled away at the end to win the race in a time of 9:53.67, edging Travis Loecke by about 3 seconds. Jonah Vicker finished fifth in 10:09.13.
"It was a really tough battle almost the whole race," said Gabriel Vicker. "Jonah and I put on a surge two laps into the race, and I ended up pulling away with Travis and Tyler Loecke for the last couple laps. It was a very mental race that came down to a final kick."
Gabriel Vicker, a sophomore, qualified for the state cross country meet as a freshman in 2017. He appeared to be on target to qualify again last fall, but he then got sick on the day of the district meet and failed to qualify.
Now, Vicker is hoping to earn his second trip to the state track meet. He ran on the Jaguars' 20th-place 4×800 relay a year ago.
"As far as where I'm at right now, I'm really happy with my times," Vicker said. "Our new distance coach really has put us all right where we should be this early in the season."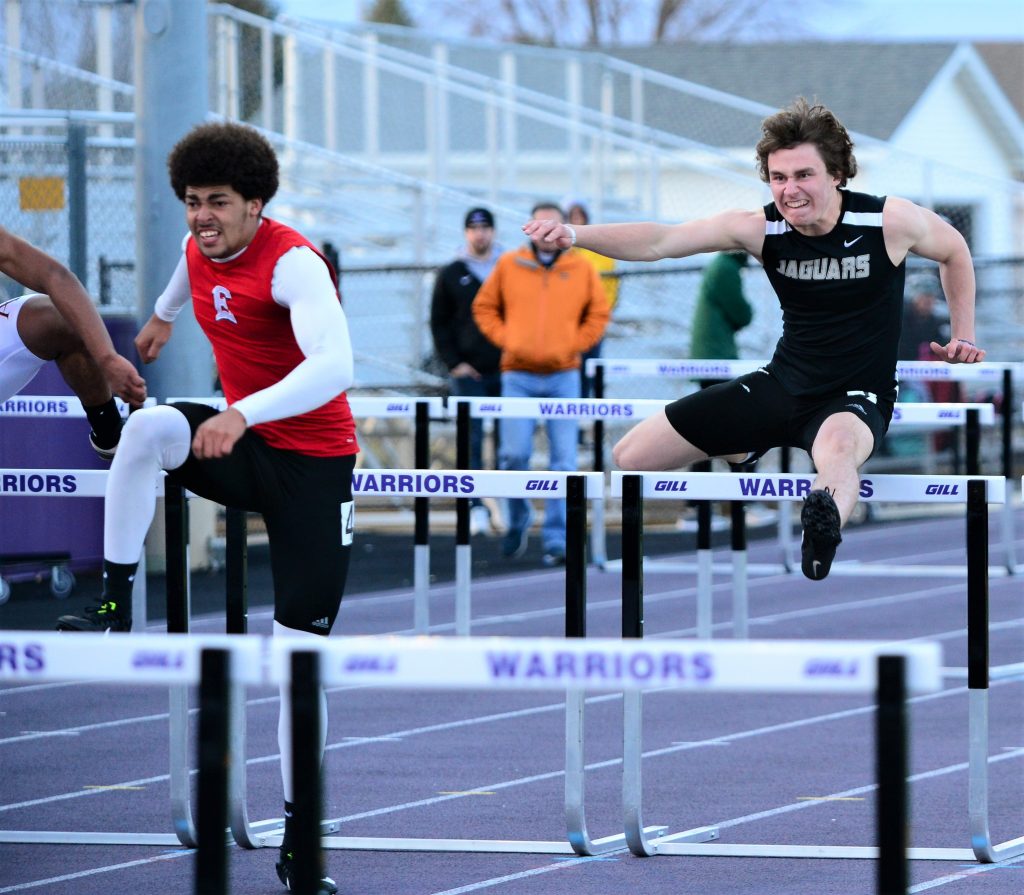 No team scores were kept at Thursday's meet. It was the second outdoor meet for the Jaguars, who won the Cub Relays on Tuesday at Nevada.
Centennial captured the shuttle hurdle relay in a time of 1:00.29, edging Valley by .46 seconds. That team consisted of Jon Wong, Dylan DeAngelo, Tyler Johnson and Nathan Reinke.
Reinke also placed second in the 110 hurdles in 15.04. He finished just .06 seconds behind the winner, Trevor Foley of Des Moines East.
Avery Gates took fourth in the 100. He was clocked in 11.24 seconds.
James Jacavino tied for third in the high jump with a leap of 6-0. Teammate Jack Davis cleared the bar at 5-10 and tied for fifth.
The Jaguars placed second in the 4×200 relay and finished third in the 4×400.