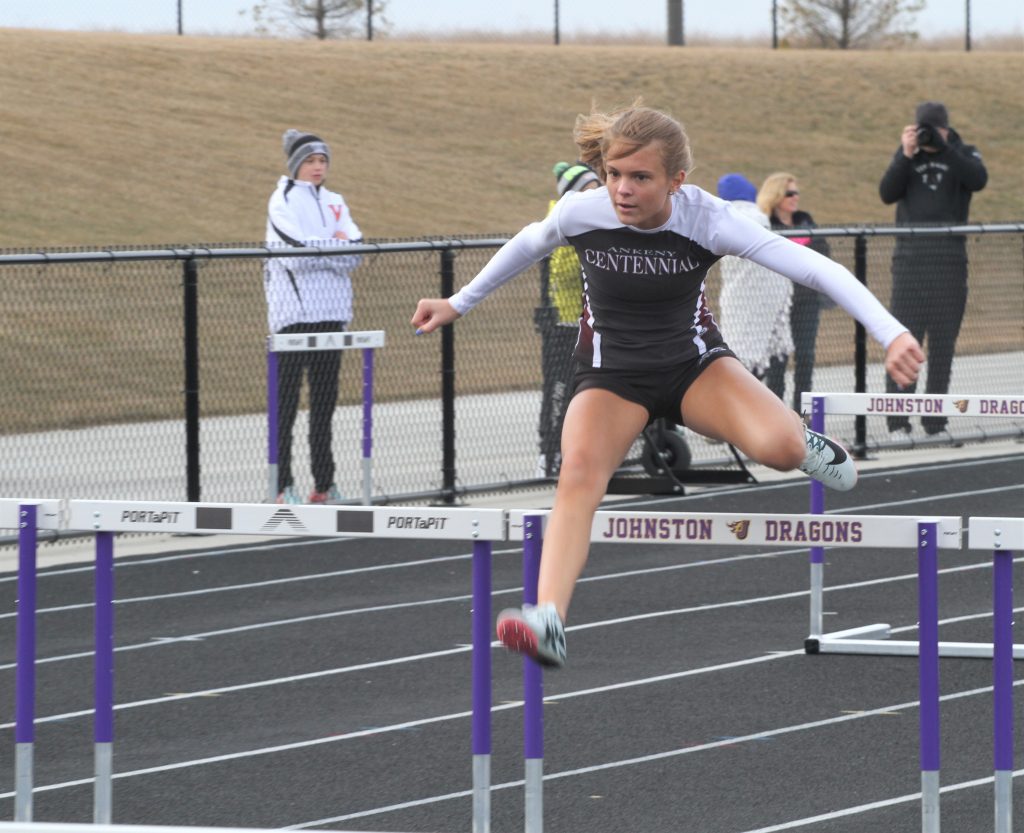 Thursday's Johnston Quadrangular girls' track meet was cut short due to a mishap in the 100 hurdles.
One of Johnston's junior varsity hurdlers struck a hurdle late in the race and appeared to break her arm, according to Ankeny Centennial coach Andrew Kruzich.
"Then she lost consciousness and went into a seizure," Kruzich said. "An ambulance came, there was a long delay, and then their AD just announced that the meet was over."
The final six events on the track were cancelled. No team scores were kept.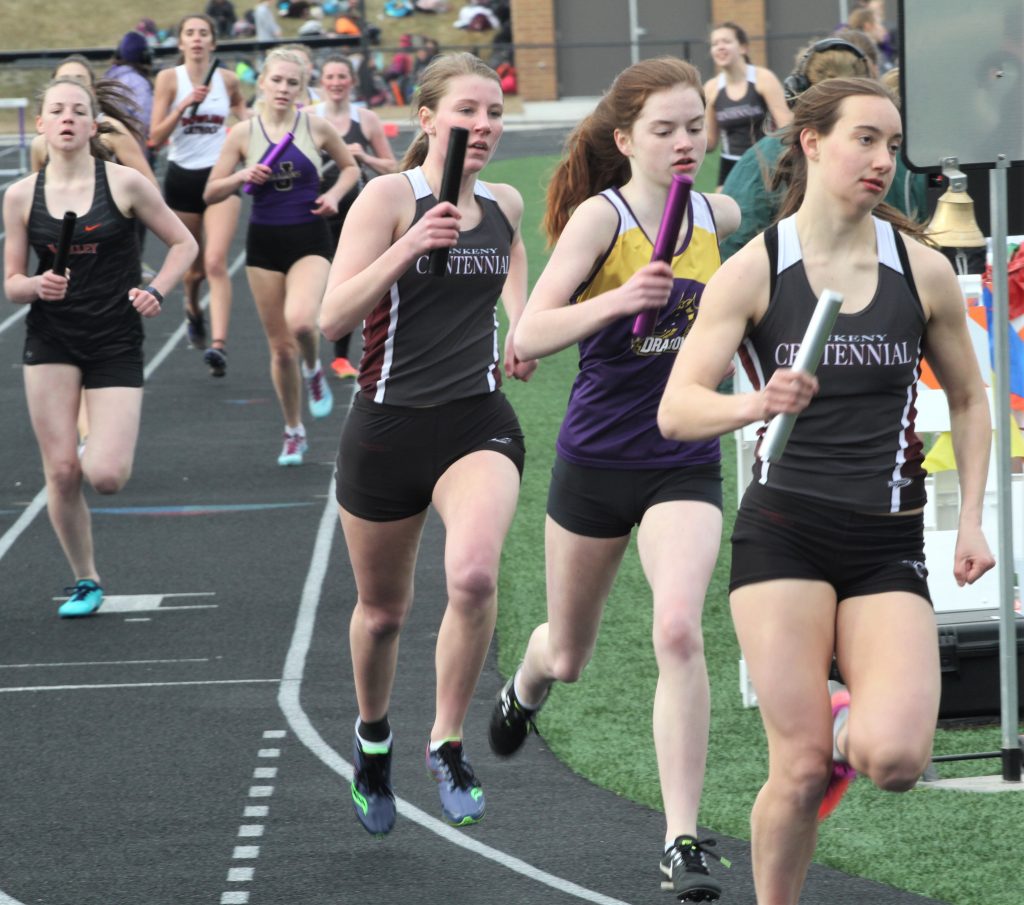 Katie Petersen had a good night for the Jaguars. She won the 100 hurdles in 15.48 seconds.
"That should be a Drake qualifying time," Kruzich said.
Petersen also ran the leadoff leg on the winning shuttle hurdle relay. The other members of the team were Kayla Eilander, Ellie Wilson and Meg Ridout.