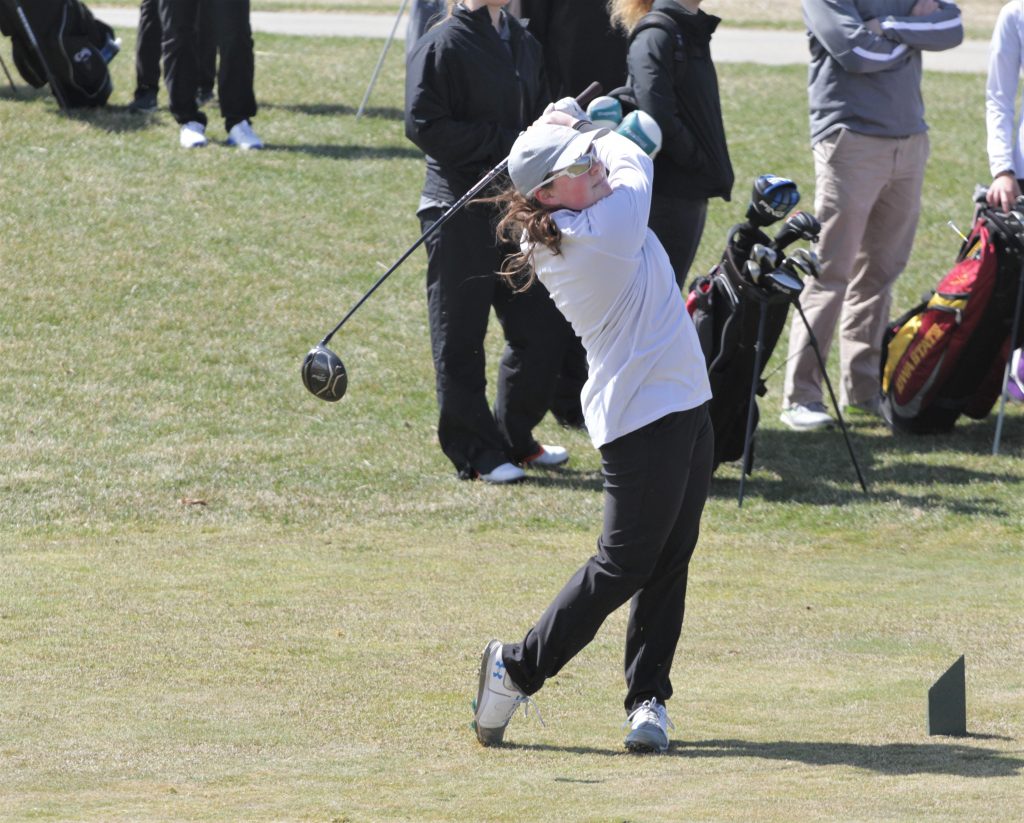 If experience helps, then the Ankeny girls' golf team should improve significantly this season.
All six of the varsity regulars are back from a team that posted a 0-5 dual-meet record last year.
"We did not graduate anyone," said Ankeny coach Seth Hagarty. "We have set a few goals as a whole team for the season, but more specifically the girls have each set individual goals that will directly impact our team goals."
Seniors Caroline Price and Lexi Russell are among the returnees. Junior Rachel Moore is also back along with sophomores Kelsey Henson, Hannah Loftus and Jaci Webb.
Webb was the team's No. 1 player as a freshman, posting an average nine-hole score of 45.2 strokes . She shot an 85 to place third in a Class 4A regional meet at Veenker, allowing her to qualify for state as an individual.
Webb went on place 24th in Class 4A with a two-day total of 184. The state meet was held at Elmwood Country Club in Marshalltown.
"Jaci has already started becoming the leader of this program, which is exactly the type of player we need this year," Hagarty said. "She pushes the rest of the girls and helps them improve their game any chance they get. The other girls recognize the asset they have access to and love the advice and camaraderie that Jaci gives this team."
Hensen placed second among the Hawkettes with a 55.4 average. She shot a 97 at the CIML Central Conference meet.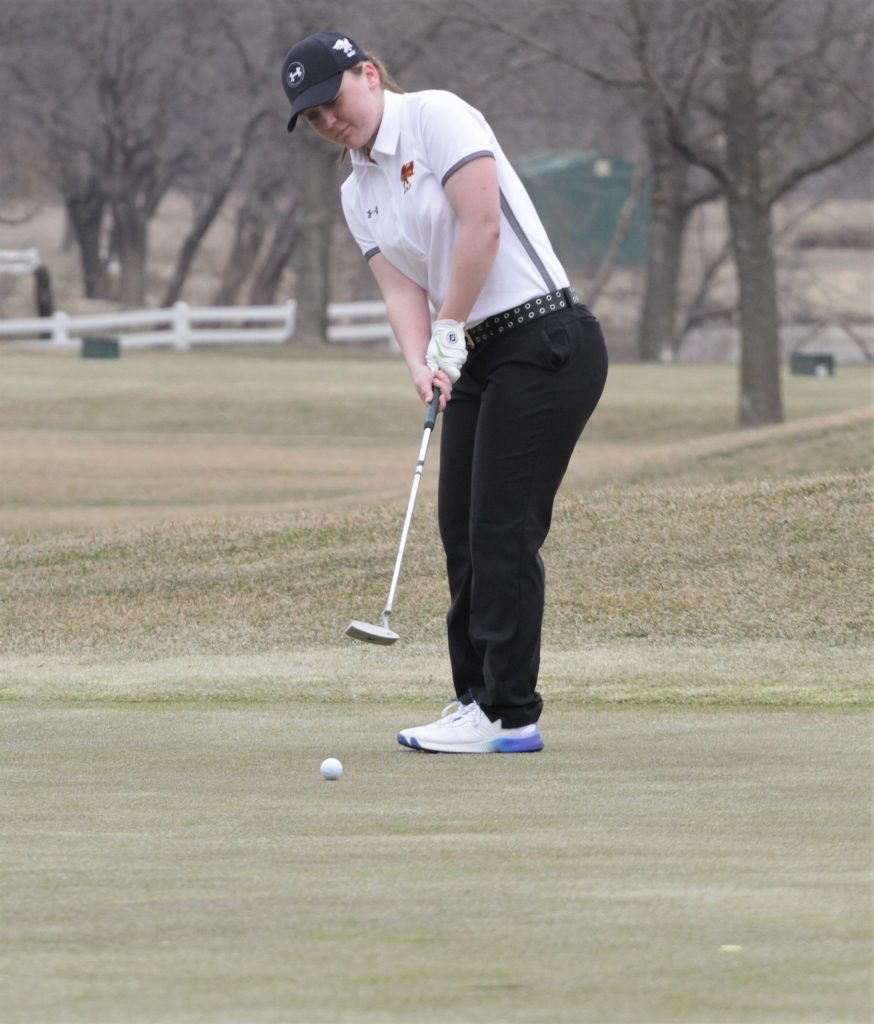 Price posted a 57.3 average. She carded a 107 to place 12th at the Ankeny Centennial Invitational.
Loftus compiled a 58.9 average a year ago. Russell was right behind her with a 59.4 average, followed by Moore with a 62.6.
"We have only had a few practices thus far and were able to get some swings indoors," Hagarty said. "We also used one of those days to get a golf-specific workout in the weight room. I am really excited to get outdoors and on the course starting (this week)!"
Ankeny will open its season on Wednesday with a dual meet against Dowling Catholic at Blank Golf Course. The Hawkettes will host Johnston in their home opener at Otter Creek on April 16, followed by the Hawkette Invitational two days later.
Ankeny's tournament will be renamed the Tony Dickey Invitational in honor of the former coach who will also be inducted into the Rasmussen Coaches Hall of Fame that day. Hagarty took over the program last year following Dickey's retirement.
Hagarty said his team has set several goals for this season.
"Our major team goal is to consistently score below 400 in every varsity invite, which we believe will turn into more dual victories and girls placing in the top 10 at varsity invites," he said. "The girls' individual goals are more specific to the game itself. For example, having less than four three-putts in a round of golf, or hitting 50 percent of the fairways off the tee. Specific goals like that will help the girls ultimately score better in the end."