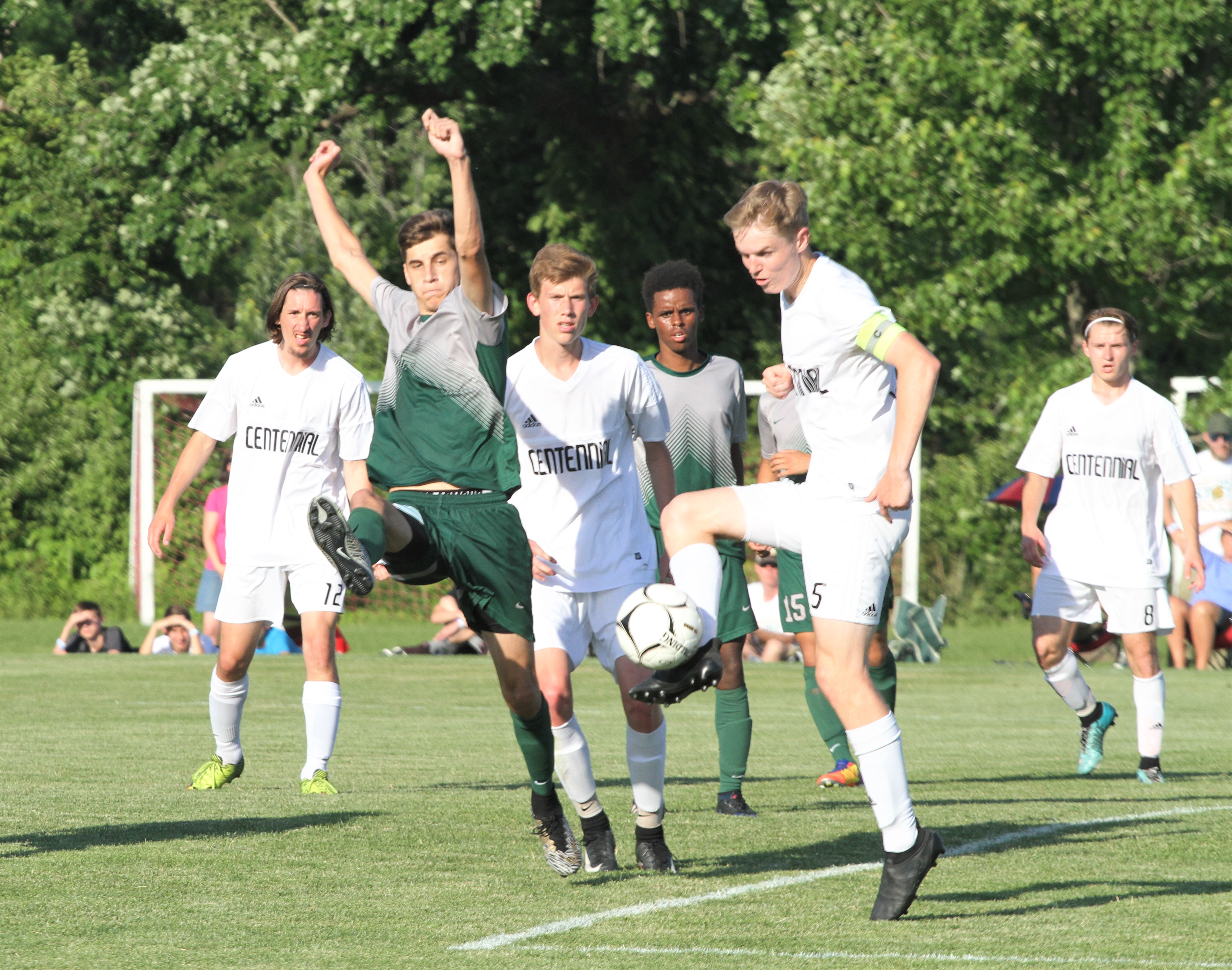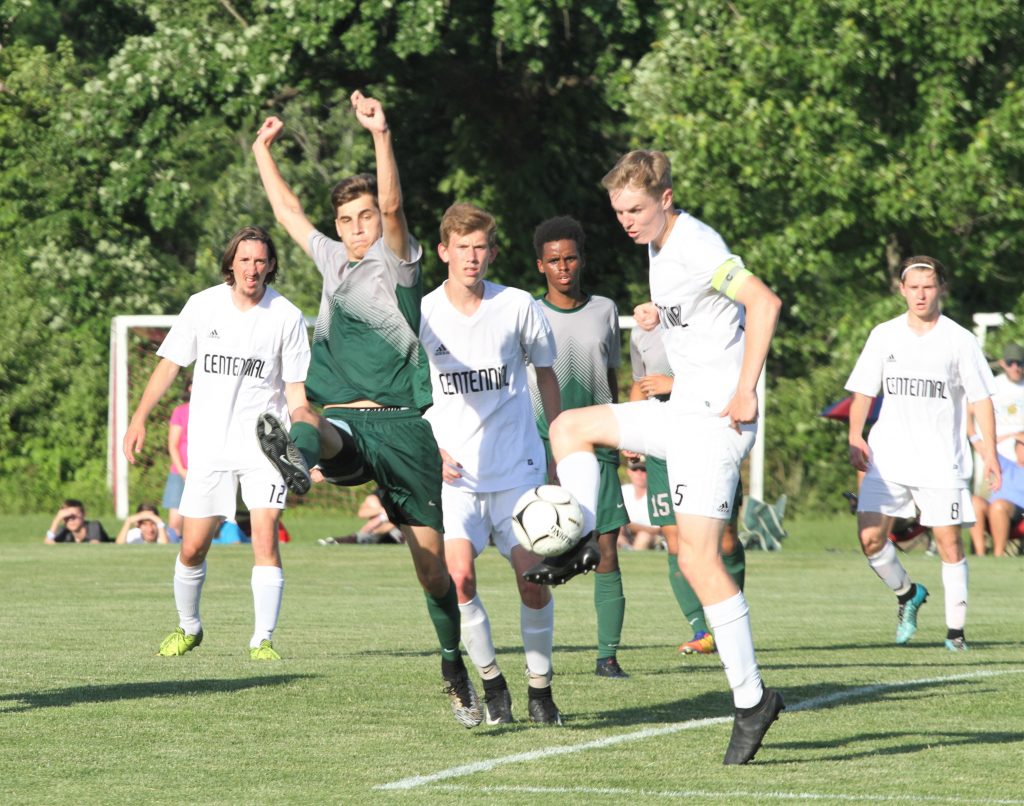 Ankeny Centennial's Michael Brandt often resembles a superhero on the soccer pitch.
The senior midfielder scored a goal in all three games as the Jaguars opened their season on Friday and Saturday with a trio of victories at the Iowa City West Invitational.
Now, Brandt has a nickname courtesy of his head coach.
"He's like Captain America," said Centennial coach Brian Duax. "He came to our rescue in the first three games of the season. He's really not even in a goal-scoring position, but he just finds a way. He comes up big in the big moments."
Brandt scored the game's only goal as Centennial opened the tournament on Friday with a 1-0 win over Iowa City West. The Jaguars avenged a 2-1 overtime loss in last year's Class 3A quarterfinals.
"It was just a really good game between two very good teams," Duax said.
On Saturday, the Jaguars needed a shootout to defeat Cedar Rapids Washington, 2-1. The Warriors led, 1-0, before Brandt scored the tying goal with about 8 minutes left to play.
"I thought we were the better side in the first half, but (Washington) had more opportunities than us because of a very strong wind at their back," Duax said. "In the second half we really dominated, but we just couldn't finish our chances. I don't even think our goalkeeper (Cole Pankey) touched the ball."
It took nine shooters before Centennial won the shootout, 6-5. Jordan Gilmour converted the game-winning kick for the Jaguars.
Centennial then posted a 4-1 victory over Iowa City Regina in its final game. Regina is the two-time defending champion in Class 1A.
"They're a good side, but they struggle with numbers," Duax said. "Even in that game, we struggled with finishing chances."
Brandt scored a goal about 15 minutes into the game to put Centennial ahead. Regina tied the score on a penalty kick before Nick Ashton scored the go-ahead goal for the Jaguars.
Cole Vincent and Will Overberg later added two more goals for Centennial.
"It was a good weekend," Duax said. "We played a lot of guys because it's always a battle of attrition when you play three games in 24 hours against good opponents. But we're off to a good start. We still have plenty to work on, but getting those three results is obviously what we were looking for."