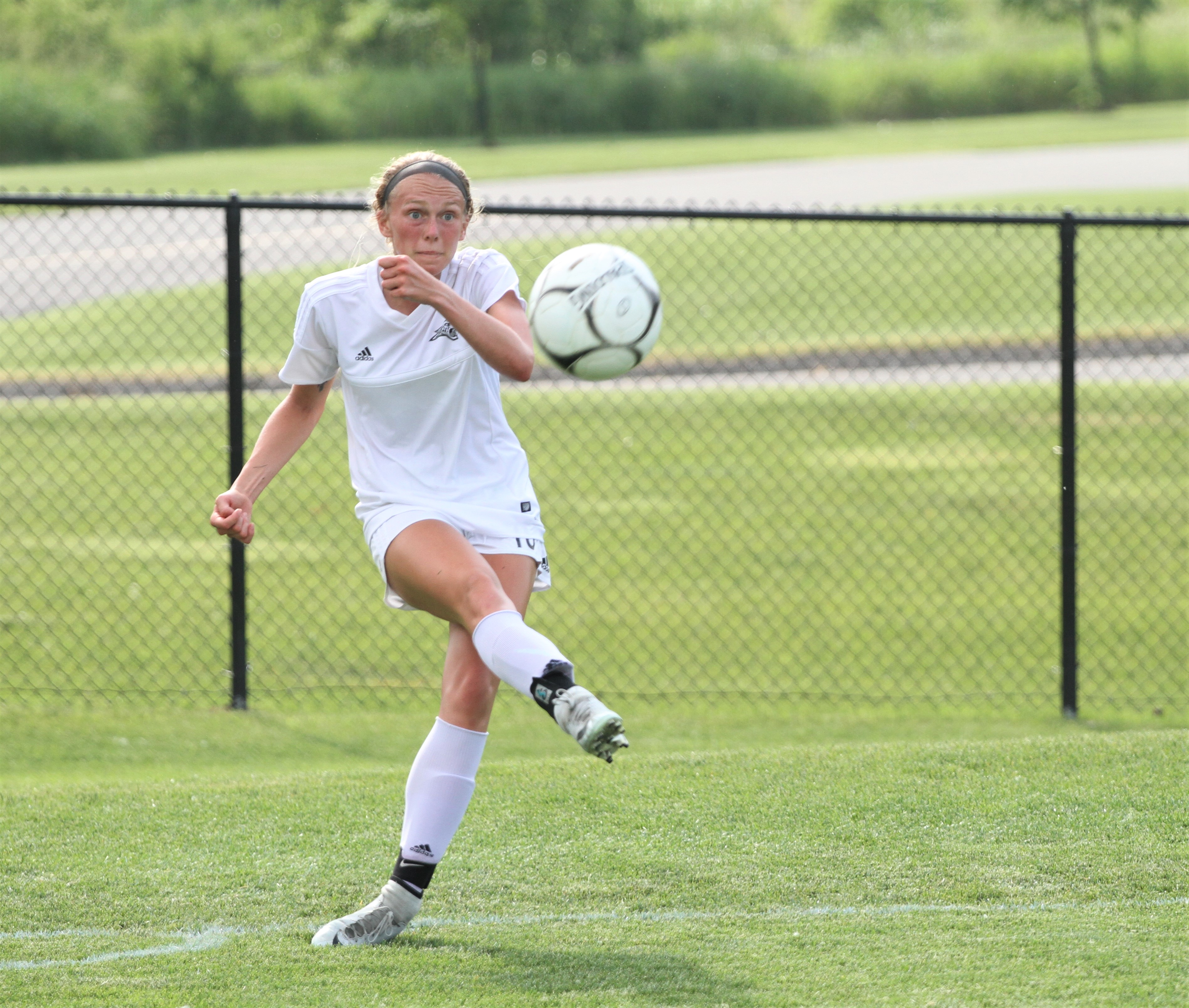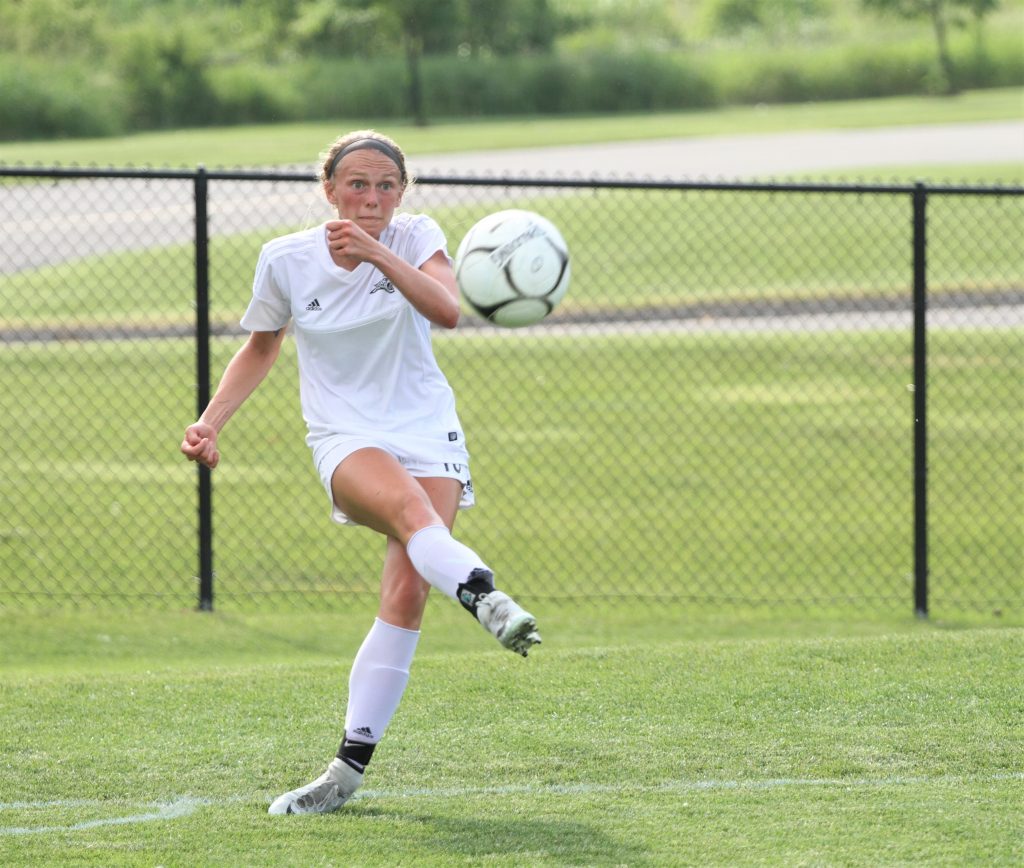 Senior defender Olivia Wee is one of the top returning players for the Ankeny Centennial girls' soccer team. She was named to the Class 3A all-tournament team after helping the Jaguars to their second state title in three years last season.
Wee, an Iowa State recruit, scored two goals and had eight assists as a junior. She was selected to the Class 3A West all-district second team.
Here is some inside info on Wee:
How are the practices going thus far?
We just completed week one of practices and I feel they are going great. The competitive atmosphere is high, and I see so much potential for the rest of the season. Everyone is really fun to be around, and practices are really enjoyable.
Are you trying to be a leader for the team?
As a senior and captain this year, I am trying to be a leader for the team. I have natural tendencies to lead, but am not typically the most vocal leader. Therefore, I am really making a point to step up that aspect of my leadership. Leading so far has been awesome because the underclassmen are extremely eager and open to learn.
Your team will host Fort Dodge in the season opener on Tuesday. Do you feel like the squad is ready to go?
I definitely feel the squad is ready to go. It's not going to be our best game of the season, and there is still a lot to be figured out. However, I feel confident in the players we have and think we'll be ready for (Fort Dodge). I'm super excited, and I know everyone else is.
Both you and teammate Allie Wyckoff have committed to play for Iowa State. What do you think will be the biggest adjustment you'll have to make to play at that level?
The biggest adjustment will definitely be the complete change in level of play. Every friend or person I've talked to currently playing at the next level has told me it's completely different. Everyone is fast, everyone is good, and no one is going to have mercy. We're going to need to play faster, stronger and more competitive than we have before.
You and Allie are part of a strong defensive unit that allowed only 11 goals last year. Do you think this year's unit can be just as stingy?
I do think the defense can be just as stingy as last year, but it will look different. We have new personnel with different styles in different positions. That includes Allie on the opposite side of the field as last year and me in the center back position instead of outside back. That being said, I feel confident in the team and think with practice and organization we have a lot of potential to be great.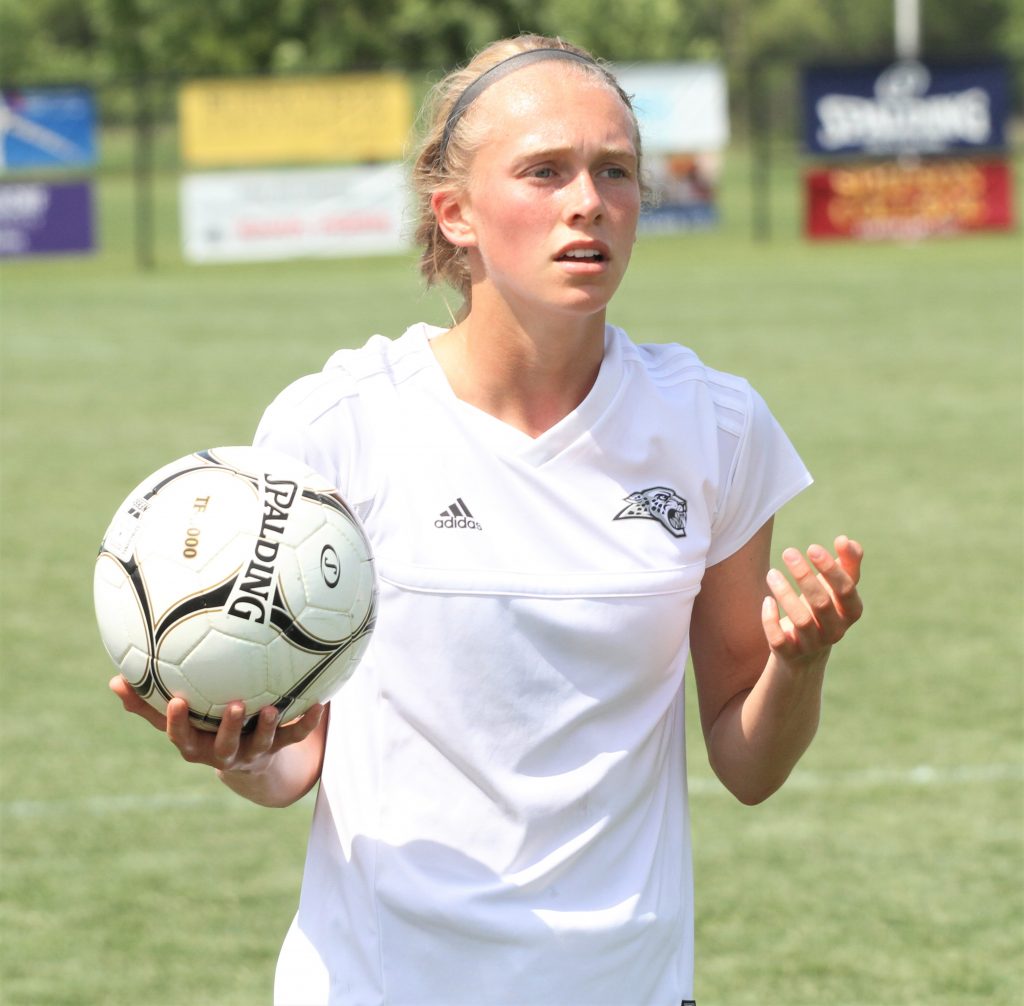 Your team will have a new goalkeeper following the graduation of Marissa and Nahomi Lopez. Are you developing some good chemistry with Aly Jumper, who could become the starter?
I feel we have good chemistry. We played on the same club team this past fall which helped us get a lot more comfortable around each other. Also, just practicing this year next to each other constantly is helping to further develop our chemistry, trust and confidence in all we do.
Your squad boasts nine players who have already committed to college programs, including a pair of newcomers who did not play high school soccer last year. How are sophomores Elizabeth Overberg and Macy Epp, who have committed to Minnesota and Minnesota State, respectively, fitting into the team?
They both are fitting in great. Both Elizabeth and Macy are very talented players and are going to contribute a ton to the team this year. They are also awesome people and are extremely eager to find their role and make an impact. All the new players are working hard to contribute this year.
Your team will obviously have a big target on its back. Do you feel any pressure from within to win another state title?
Personally, I feel no pressure from within to win another state title. It isn't something we talk about constantly. We had book club meetings for the returnees that wanted to participate and another state title did come up, but very little. We all do want to win another one, of course, because nothing can beat that feeling. However, right now the focus is on finding roles, developing relationships, and getting the team to be as good as possible every day.
Which opponents do you expect to challenge you for the crown? Do you think Ankeny will be a strong contender again after losing in last year's final?
There are plenty of teams that are going to be challenging us for the crown. The metro is stacked with talented teams and players along with several teams in other parts of the state that we will play. I think any team is going to prove to be a challenge if we are not on top of our game. Ankeny is going to be very good again this year, and that game is always hyped up because of the relationships built through years of club with those girls and the natural crosstown rivalry. I'm super excited for the opportunity to play them again because it's always a battle.
Did you go anywhere for spring break?
Yes! Allie Wyckoff joined my family on our vacation to Madeira Beach, Fla. (around Clearwater). The two of us mostly used this time to rest up from the rigorous off-season training our bodies endured, and I think it definitely paid off. We began training again at the end of the week, but this was really a time to recuperate and prepare for the season ahead.
What are you planning to study at Iowa State?
As of right now, I'm planning on studying Diet and Exercise.