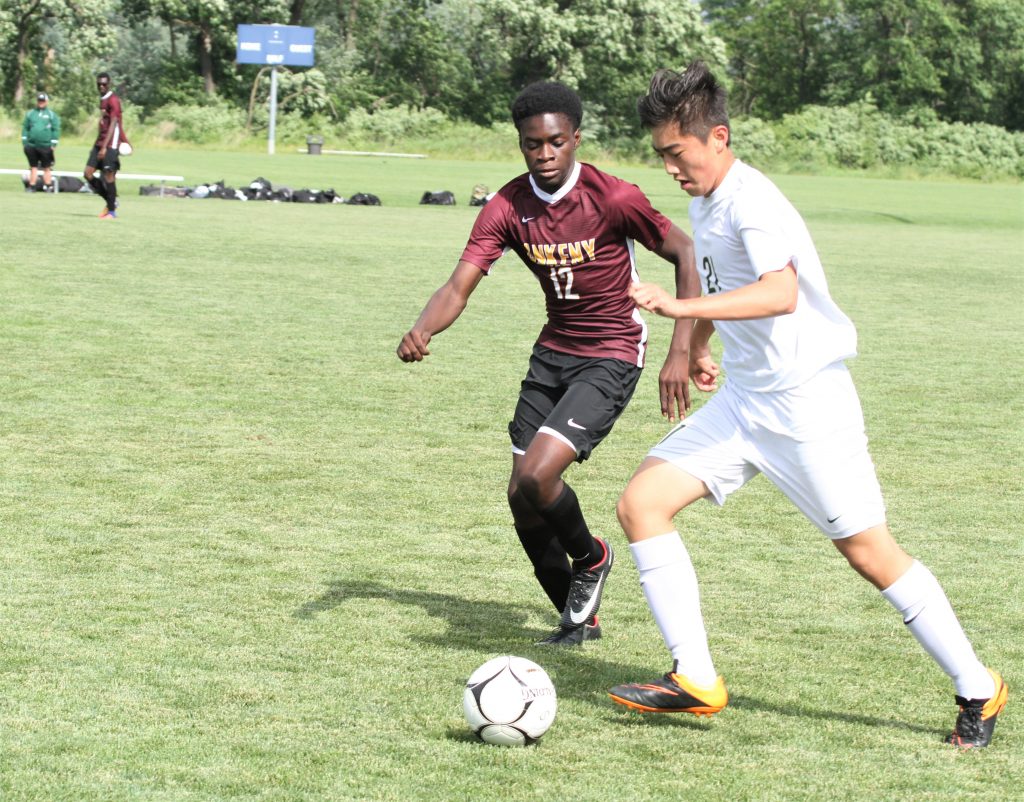 The weather conditions on Saturday in Iowa City were not ideal for playing soccer.
The results for the Ankeny boys' team were not much better.
The Hawks opened their season with a pair of losses in the Iowa City West Invitational. They dropped a 2-0 decision to Iowa City West in their opening game, then fell to Iowa City High, 2-1, in a shootout.
"It was very windy, and it was really a pain in the butt," said Ankeny coach Jordan Burns. "The second game was when the wind really picked up. It made it very challenging for both teams."
The game against Iowa City West was a rematch from last year's Class 3A consolation final. The Hawks posted a 4-3 victory over West in double overtime to earn a third-place finish, but on Saturday they were unable to find the net.
Actually, Ankeny scored a pair of goals, but both of them were disallowed by the referee.
"On the first one, Charlie Pritchard was ruled to be in an offside position, but to be honest I think the ref got it wrong," Burns said. "If we score there, it's 1-0 and in my opinion it's a completely different game."
After West took a 1-0 lead, Ankeny appeared to tie the score on a goal by Kolby Raineri. But again, the goal was taken away.
"Kolby got to the ball first, then he used his body to shield the defender and scored into an open net, but the ref gave him a foul," Burns said. "That would have tied it at 1-1, and it was definitely a questionable call."
Against Iowa City High, Ankeny got a goal from Pritchard in the second half to tie the game at 1-1.
"The second half was our best half overall on the day," Burns said.
The Little Hawks then won the shootout, 4-2. Josh Aboagye and Riley Wood both converted their kicks for Ankeny, but it wasn't enough.
"Charlie and Kolby both missed their tries, and that makes it tough when your two best players don't score," Burns said.
The Hawks were also without starting goalkeeper Zach Young during the shootout. He left the game earlier with an injury.
"Overall, I was really disappointed in the referee's performance," Burns said. "Zach got absolutely demolished and got a concussion, and the referee just never took control of things."
Ankeny will now have a week off before hosting Mason City in its home opener on April 9.
"It was a learning experience for a young team," Burns said. "It's going to take us two or three games to find our rhythm and get clicking a little bit."