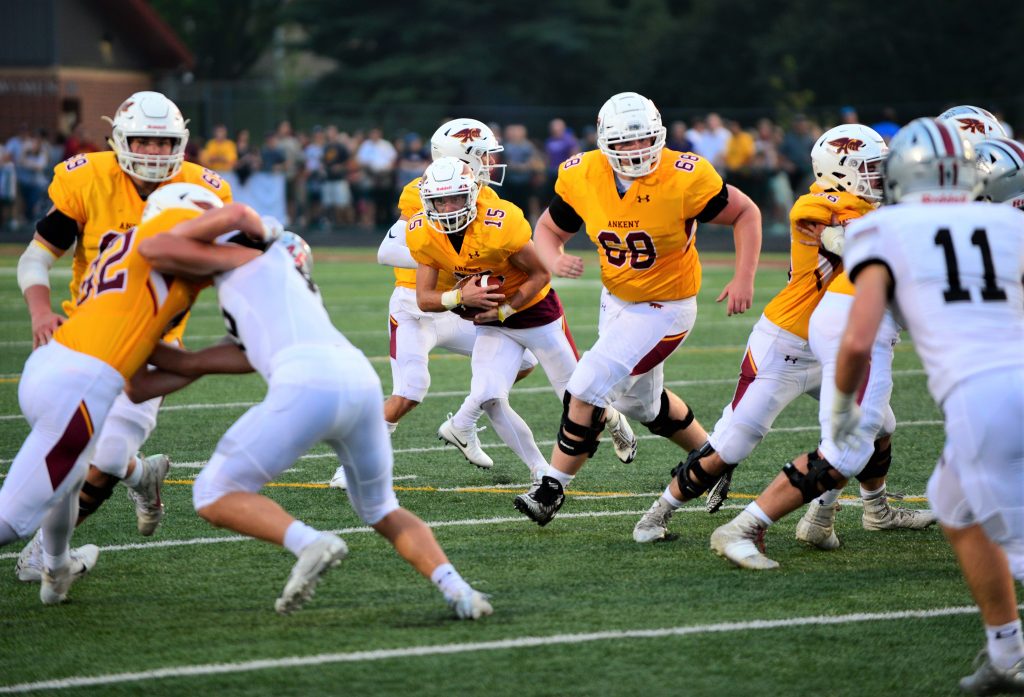 The Dome Dynasty Premiere of "Legends in the Making: The Story of Ankeny and Ankeny Centennial Football" will be held on Monday, April 22 at the B&B Theatres in Ankeny.
The event begins at 5:30 p.m. with a viewing for current Ankeny and Centennial football players, followed by another viewing for the community. Current Hawks and Jaguars need to reserve their spot for the viewing by the end of this week.
Tickets for the general public are $10 and are available now at Dome Dynasty – Community Showing.