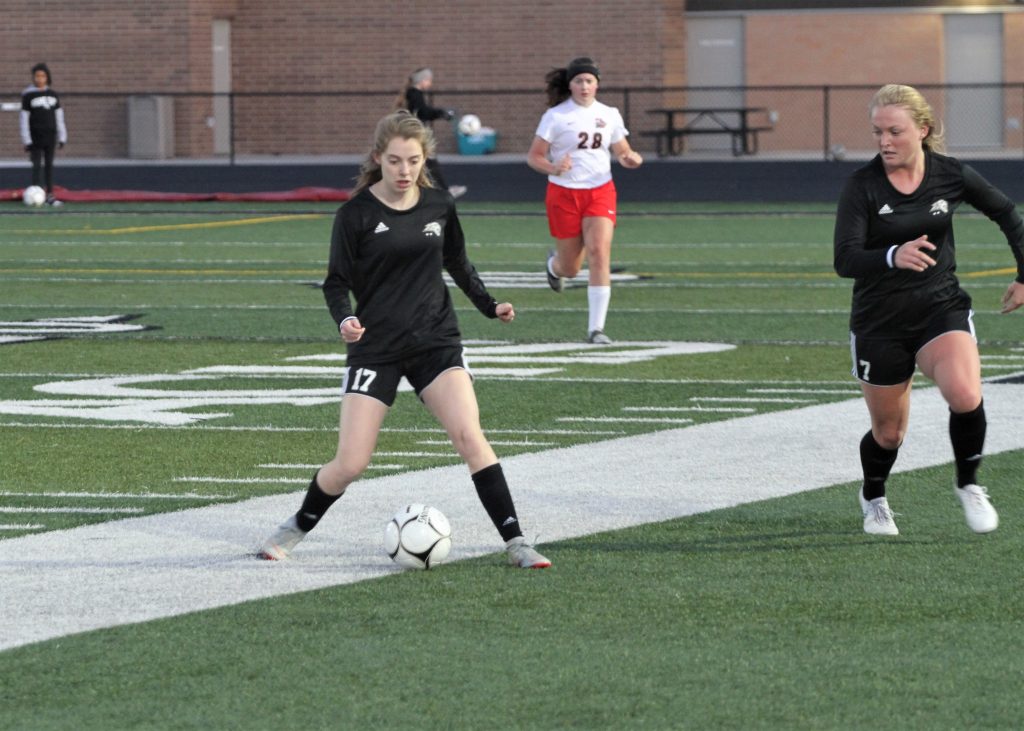 The Ankeny Centennial girls' soccer team finally got a chance to open its season on Tuesday.
The second-ranked Jaguars didn't let the opportunity go to waste.
Centennial erupted for 11 goals in the first half and rolled to an 11-0 victory over visiting Fort Dodge. The game ended at halftime due to the mercy rule.
"The team came out excited to play together," said Centennial coach Chris Allen. "We hadn't scrimmaged at all in any organized 11v11 manner, so I could see why they were so excited."
The Jaguars scored six goals in the first 13 minutes of the game. They then added five more in the next 27 minutes, even though Allen substituted liberally throughout the half.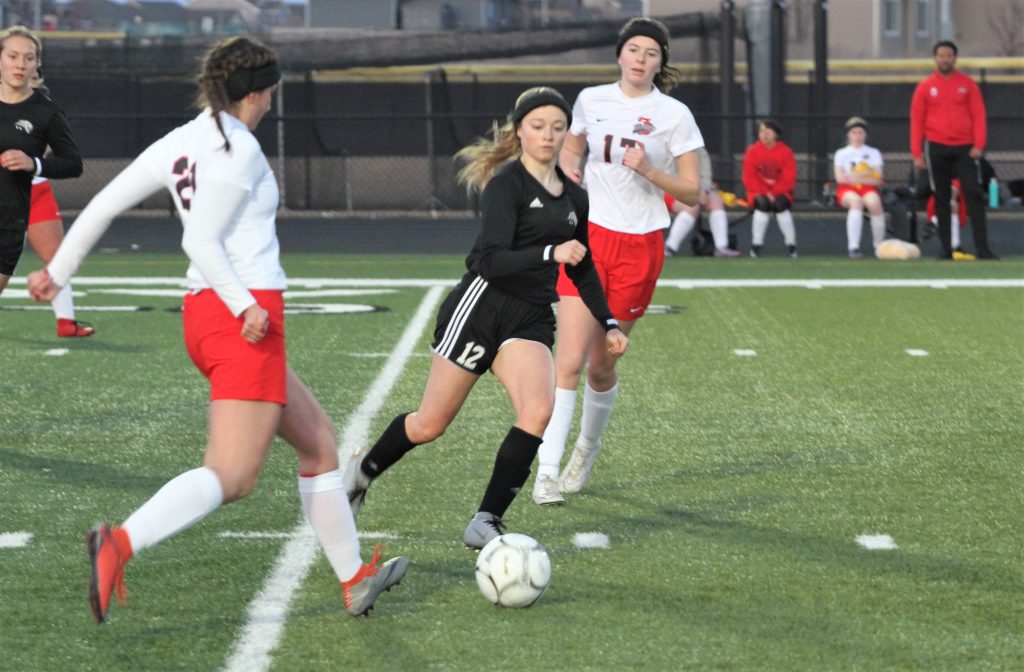 "The girls established an offensive presence from the opening whistle, immediately pressing to win the ball," Allen said. "Kenzie Langstraat opened the scoring in the first couple minutes on a beautiful ball from Carlie Jensen that split the defense on a diagonal.
"They didn't let up much after that and kept Fort Dodge really on their heels," he added.
Sophomore Meghan White had a hat trick to lead the Jaguars. Macie Epp and Gillian Nithang each had two goals and one assist, while Langstraat and Elizabeth Overberg each added one goal and an assist.
Grace Meador and Miranda Wood scored Centennial's other goals. Jensen and Lizzy Johnson each had an assist.
"We wanted the girls to recognize whether or not the defense was running a high line or not," Allen said. "Much of the game they were, so we capitalized with through balls. However, we did get called offside a bit, so that positioning will need cleaned up."