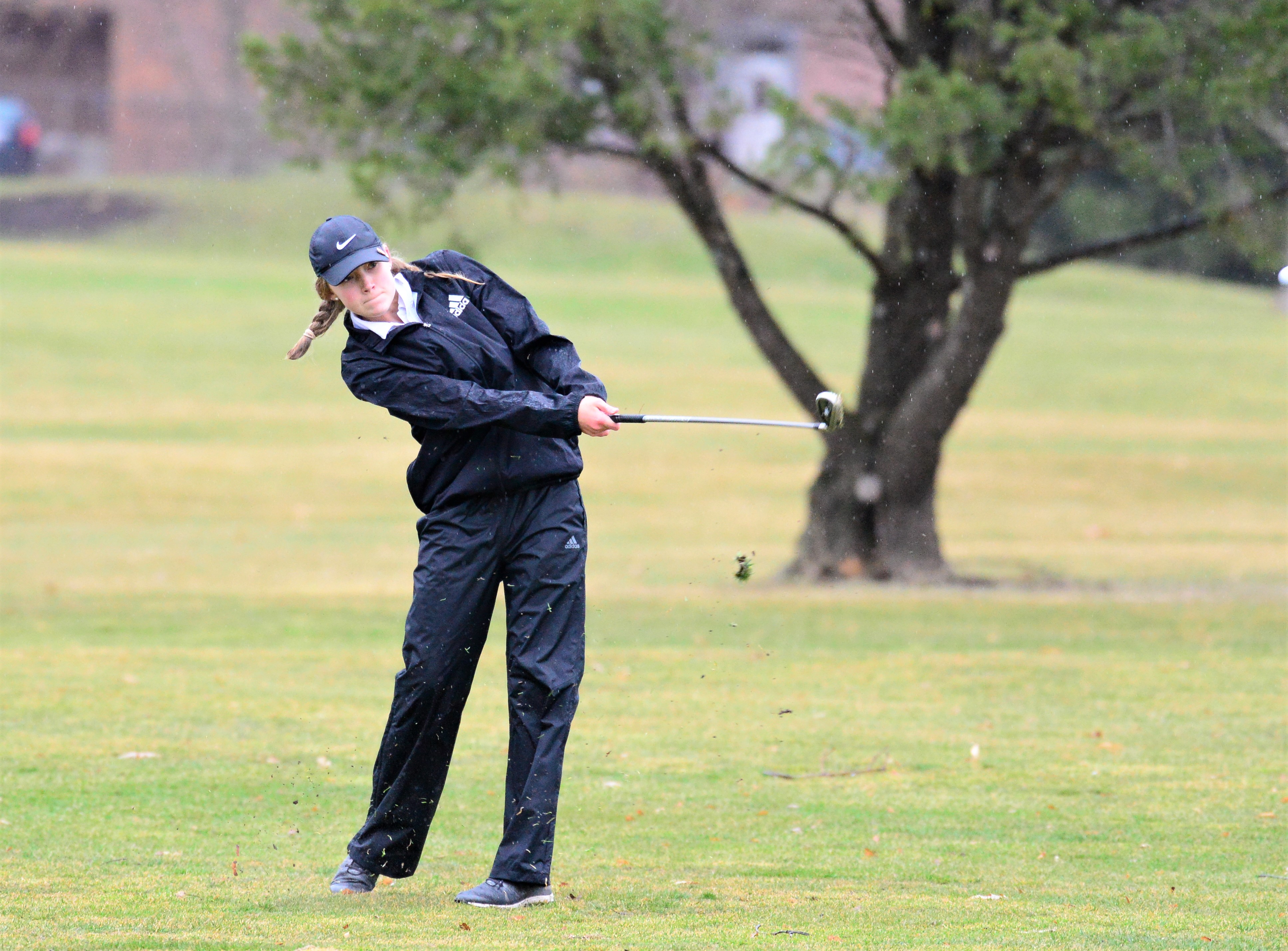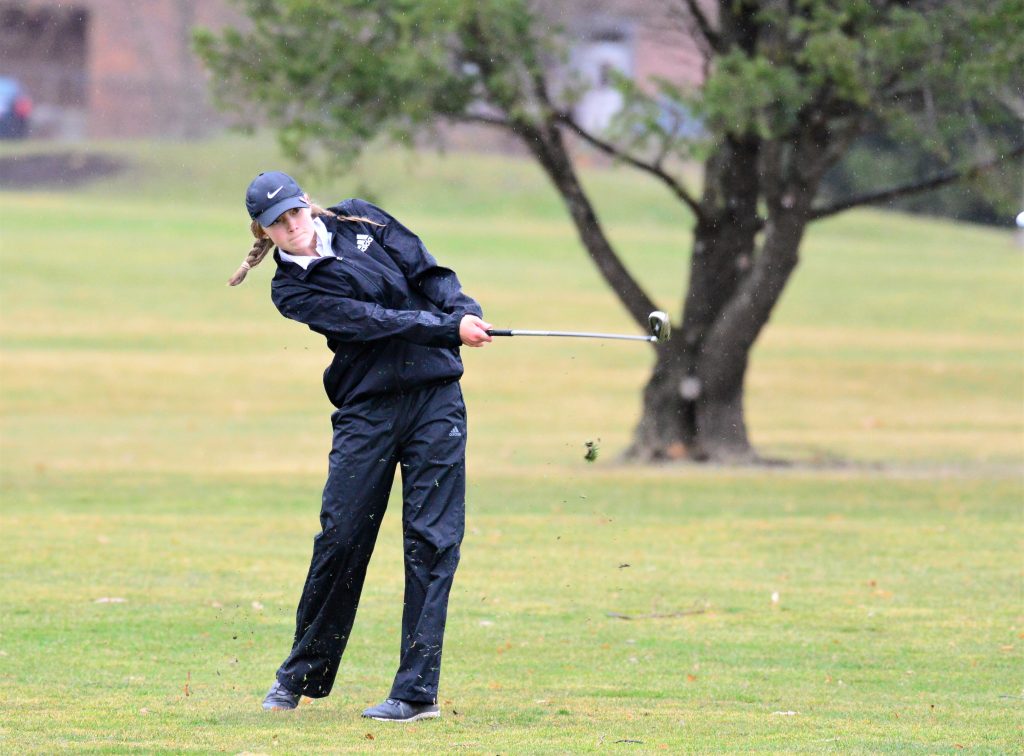 Wednesday was a memorable day for the Ankeny girls' golf team.
The Hawkettes opened their season with a 215-228 victory over Dowling Catholic in a CIML Central Conference dual meet at Blank Golf Course.
"This was our first conference win since I have been the head coach," said Seth Hagarty, who took over the program last year. "I am so excited for the girls, and they were even more excited. You could see it on their faces on the drive home. The conditions were definitely less than desirable with a considerable amount of rain falling throughout the meet, but our girls hung in there and found their way to victory."
Ankeny's Jaci Webb carded an 8-over-par 44 to earn medalist honors. She finished four strokes ahead of runner-up Abi Sachs of Dowling.
Webb's round was highlighted by three consecutive pars beginning on the No. 3 hole.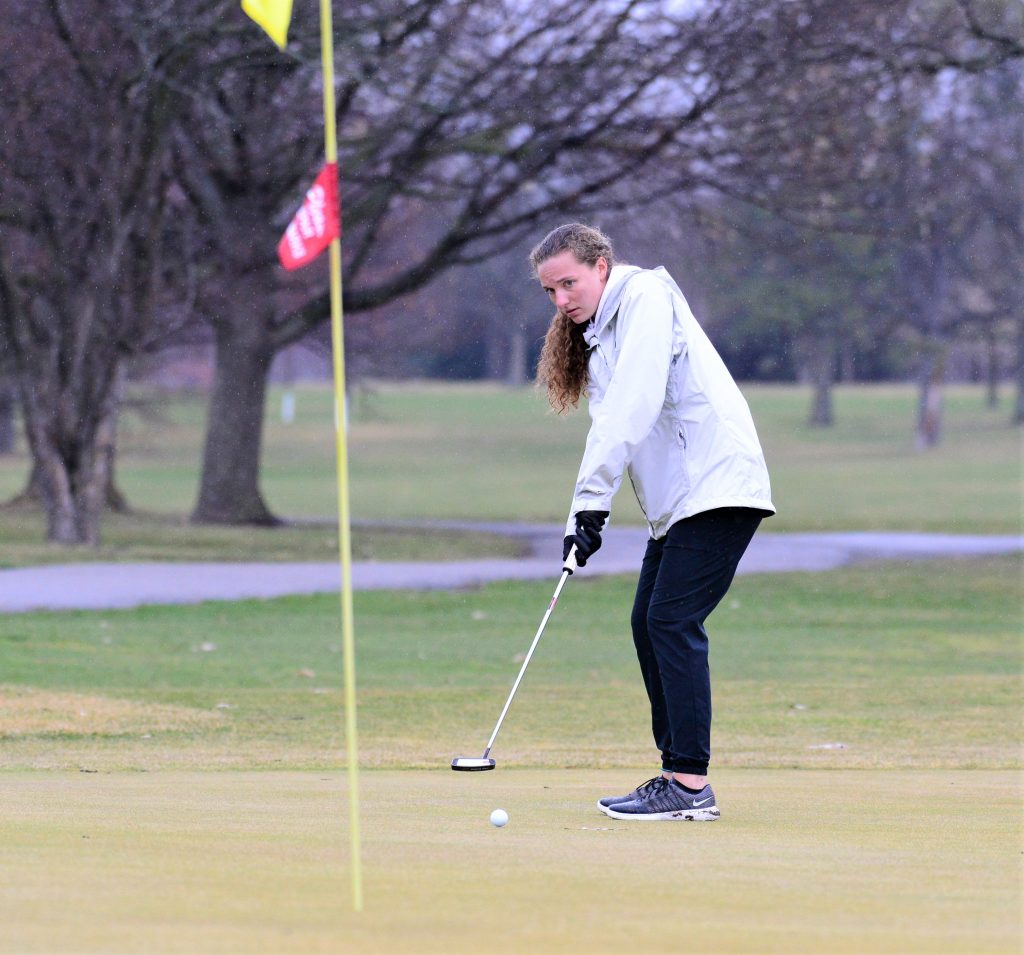 "Jaci had a great first outing of the season," Hagarty said. "She's been a great leader to have on the team and has set some tremendous goals for herself for the season. This was a great first step in achieving all of her goals."
Kelsey Hensen placed fourth overall with a 54.
"Kelsey also performed very well despite the rough conditions," Hagarty said.
Rachel Moore shot a 58 for the Hawkettes, while Hannah Loftus and Lexi Russell each had a 59. Caroline Price finished with a 62.
"In the end, after all was said and done and after we warmed up and dried out a bit, we tallied everything up and we came out with a victory," Hagarty said. "We have a lot of season ahead of us, but this feels great to start the season off with a victory and adds some motivation to work hard the rest of this week, leading into our invites at Urbandale and at Centennial next week."