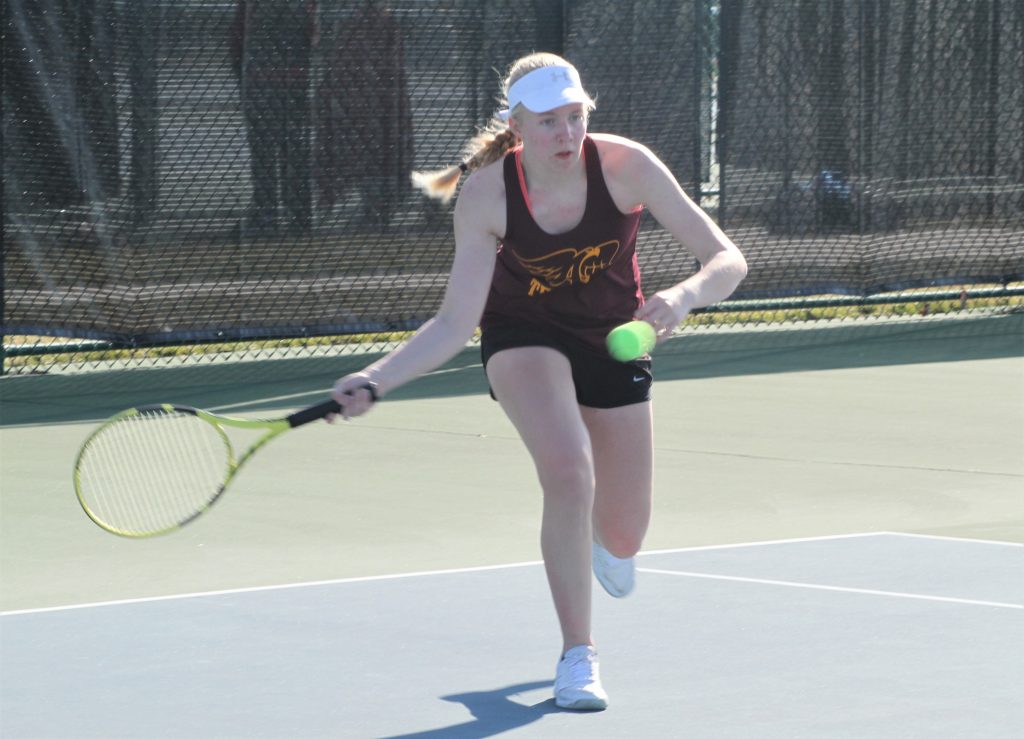 The Ankeny girls' tennis team ran out of daylight on Tuesday night.
Fortunately for the Hawkettes, they had already wrapped up a season-opening victory.
Ankeny posted a 6-3 win over visiting Ottumwa at the Prairie Ridge courts. The No. 1 and 2 doubles matches had yet to be completed when the meet was called off at 8:10 p.m.
"We just couldn't finish due to (darkness)," said Ankeny coach Katie Owens.
Ankeny won four of the six singles matches against the Bulldogs. Three of the victories came in straight sets.
Karly Weber posted a 7-5, 7-6 (4) win over Ally Paris at the No. 1 spot, while Audrey Penningroth defeated Aaliyah Merrill, 7-6 (6), 1-6, 11-9, at the No. 3 position. Reilly Johnson posted a 6-3, 6-4 victory over Ciera Howard at No. 5, and Lydia Blatt topped Karena Johnson, 6-2, 6-3, at No. 6.
The Hawkettes also won in straight sets at No. 3 and 5 doubles, allowing them to clinch the dual-meet victory.
"It was a great match," Owens said. "It was fun to get to play, and we had some awesome singles wins. The girls fought hard."
Ankeny will be back in action on Thursday, hosting a dual meet against Dowling Catholic.