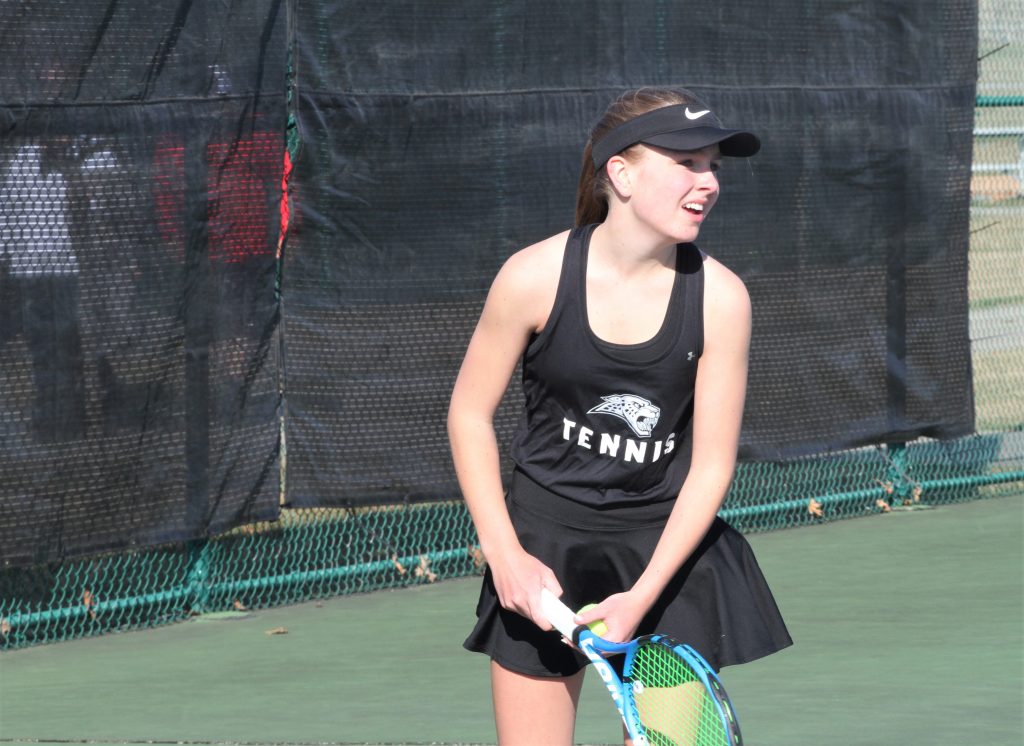 Ryan Petersen didn't have to sweat out his first match as the head coach of the Ankeny Centennial girls' tennis team.
The Jaguars dominated Tuesday's season-opening dual meet against visiting Marshalltown, rolling to an 11-0 victory at the Prairie Ridge courts.
Only one of the matches was decided by a third-set super-tiebreaker. That came at No. 4 singles, where Claudia Guan posted a 6-4, 3-6, 10-4 triumph over Olivia Brintnall.
"Claudia pulled through to win a hard-fought match," said Petersen.
Centennial's winners included sisters Alli and Jordyn Gustafson. Alli rolled to a 6-1, 6-1 victory over Emily Miller at No. 1 singles, while Jordyn cruised to a 6-3, 6-2 win over Mary Kate Gruening at the No. 2 spot.
The Gustafson sisters then defeated Miller and Gruening, 6-4, 6-3, at No. 1 doubles.
"Alli showed a lot of consistency as our No. 1," Petersen said.
Tayler Bloom posted a 7-6, 6-2 win over Madi Finch at No. 3 singles, while Grace Nemmers defeated America Dominquez, 6-1, 6-0, at the No. 5 spot. Bloom and Nemmers then teamed up for a 6-3, 7-5 victory over Finch and Brintnall at No. 2 doubles.
"Tayler and Grace worked well together in their doubles debut," Petersen said.
Callie Bockart had Centennial's other singles win. She rolled to a 6-0, 6-0 victory over Hel Ter at the No. 6 position.
Guan and Bockart combined for a 6-2, 6-1 win over Dominquez and Ter at No. 3 doubles. The Jaguars also got victories from the No. 4 doubles team of Ellie Bryan and Abby Bendezu (6-1, 6-3) and the No. 5 duo of Rachel Ryan and Shelby Schultz (6-2, 6-1).
Centennial will travel to Johnston on Thursday for a dual meet against the Dragons.