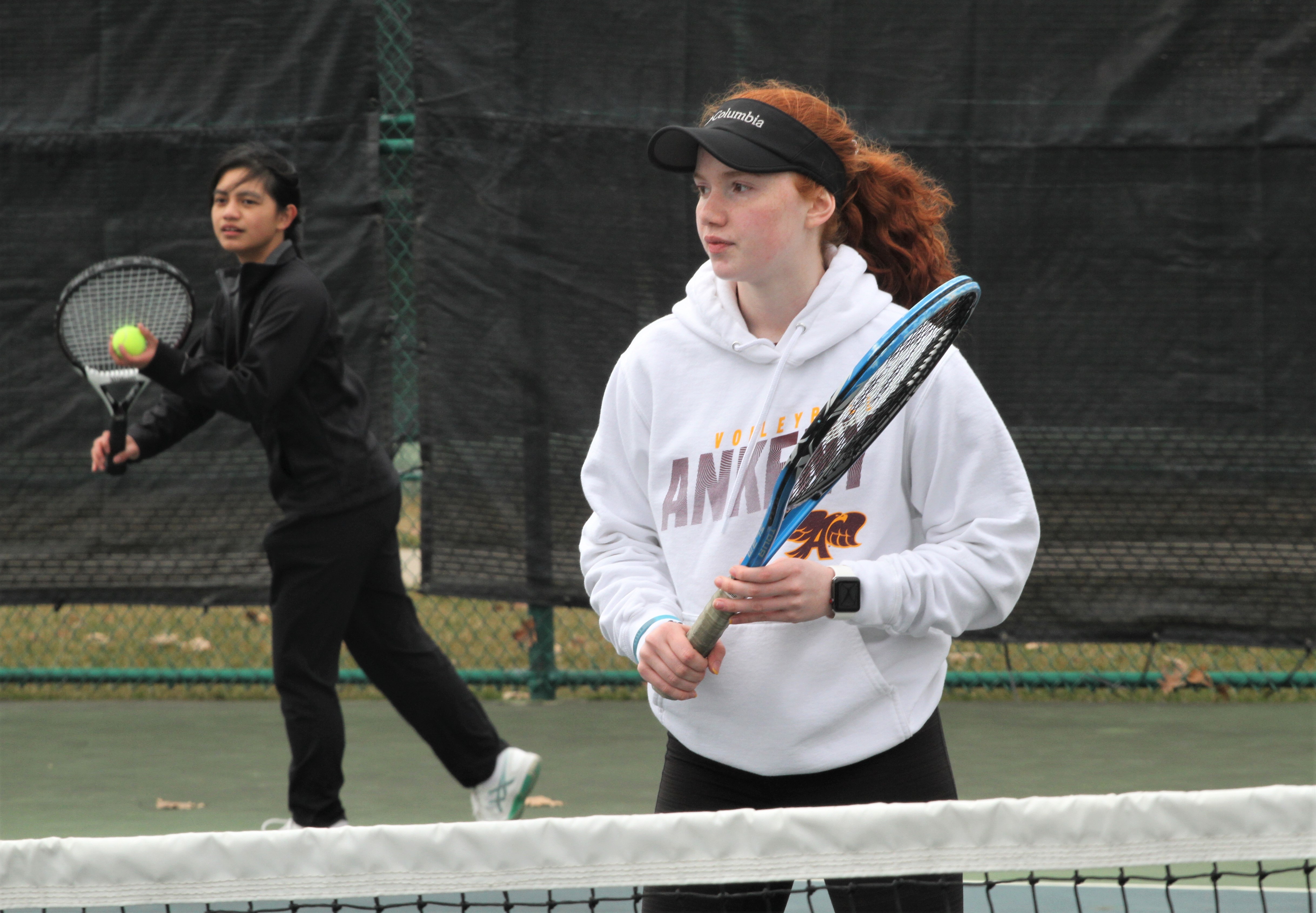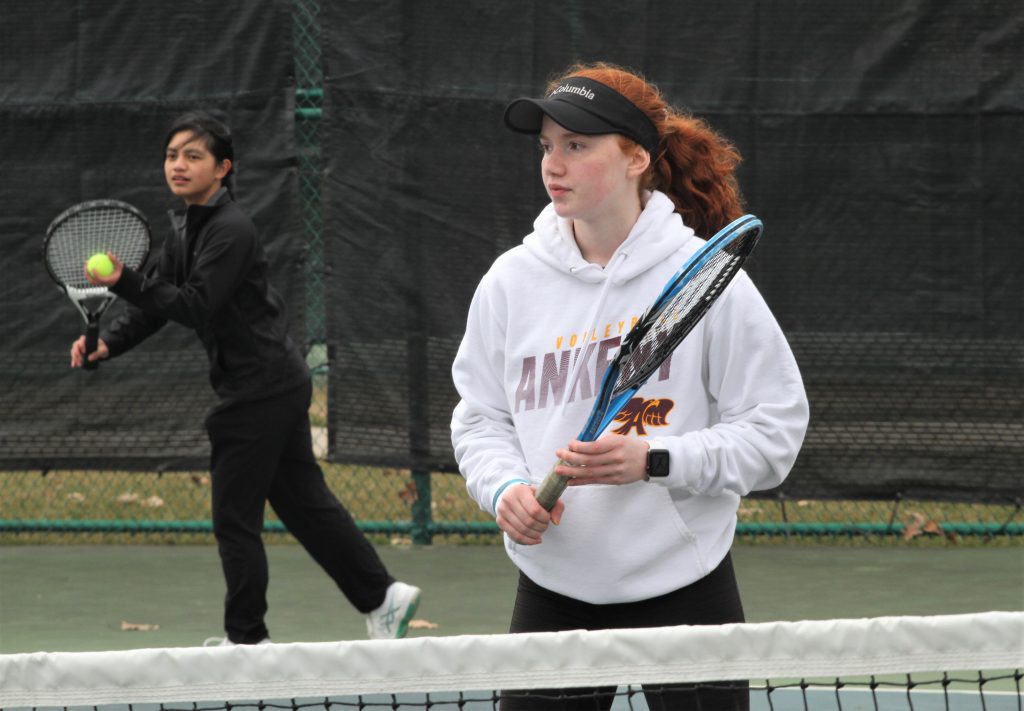 A fairly strong wind created some havoc on Thursday for the Ankeny girls' tennis team.
The Hawkettes' opponent created even more problems.
Visiting Dowling Catholic won all 11 matches in straight sets and rolled to an 11-0 victory at the Prairie Ridge courts. It was the CIML Central Conference opener for Ankeny, which dropped to 1-1 overall.
"The girls learned a lot from playing a strong Dowling team," said Ankeny coach Katie Owens.
The Maroons dropped only eight total games in the six singles matches. Ankeny had a little more success in doubles, winning a total of 13 games in the five matches.
The No. 5 doubles team of Corinne Bovee and Olivia Babcock dropped a 6-3, 6-2 decision to Anna Schoenfelder and Natalie Thomas.
Here are the match-by-match results:
Dowling Catholic 11, Ankeny 0
Singles–Chleborad beat Weber, 6-0, 6-2; Sackett beat A. Johnson, 6-0, 6-0; Szalay beat Penningroth, 6-0, 6-1; Klein beat Luther, 6-0, 6-0; Greenslade beat R. Johnson, 6-0, 6-2; Valverde beat Blatt, 6-1, 6-2.
Doubles–Chleborad-Szalay beat Weber-A. Johnson, 6-1, 6-1; Sackett-Klein beat Penningroth-Luther, 6-1, 6-0; Greenslade-Valverde beat R. Johnson-Blatt, 6-2, 6-1; Triplett-Dougherty beat Bete-Grubb, 6-2, 6-0; Schoenfelder-Thomas beat Bovee-Babcock, 6-3, 6-2.