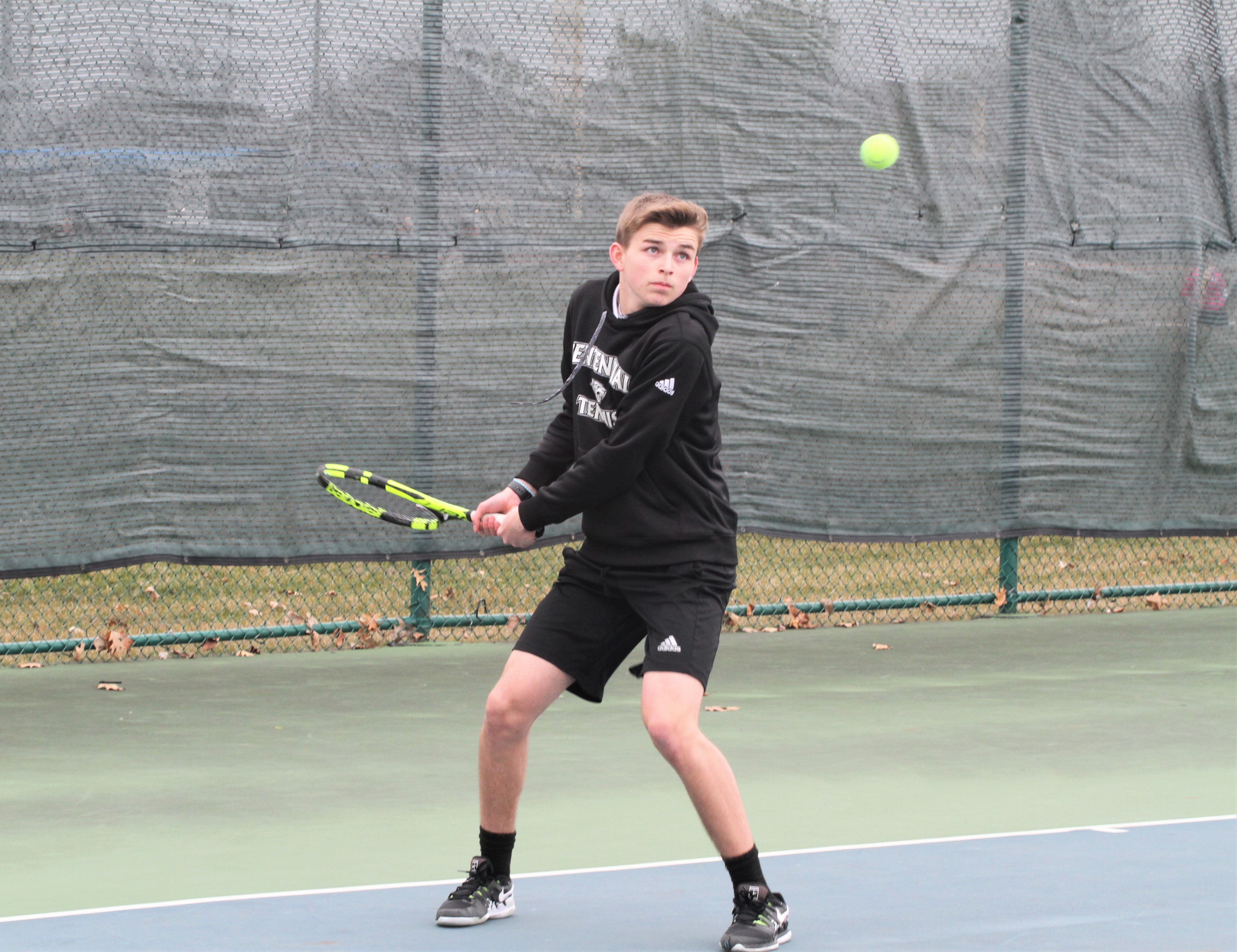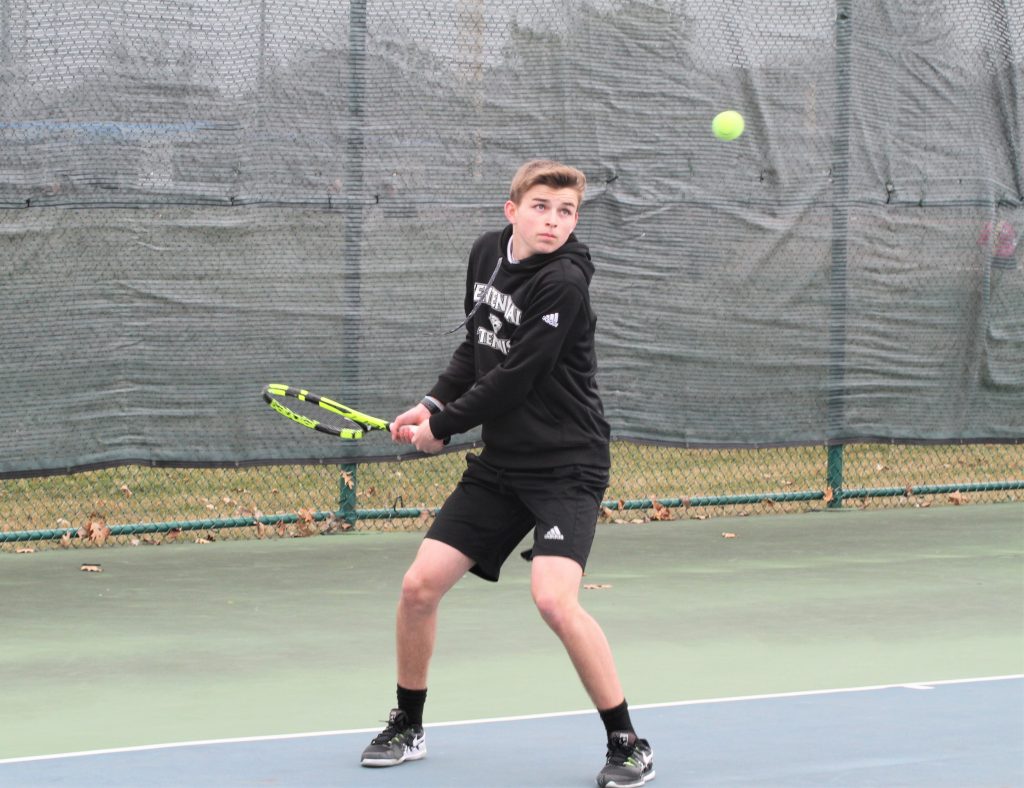 The Ankeny Centennial boys' tennis team remained unbeaten with a 10-1 victory over visiting Johnston in its CIML Central Conference opener on Thursday.
The Jaguars, who are ranked sixth in Class 2A by the Iowa Tennis Coaches Association, raised their overall mark to 3-0.
"It was a super cold windy day, but the guys really fought hard and continued on our path of perseverance," said Centennial coach Tami Lewton. "We were proud of them."
Centennial played without No. 5 singles player Zach Petersen, who is sidelined by strep throat. That forced Nic Mackaman into the singles lineup at the No. 6 spot.
Mackaman suffered the Jaguars' only loss of the day, 6-4, 6-2.
"Nic has done a great job stepping in for us," Lewton said. "It's hard to find out right before a match that you're in the lineup."
Centennial's winners in singles included Samson Densmore and James Cole. Densmore posted a 6-4, 7-5 victory, while Cole prevailed by a similar score, 7-6, 6-4.
"Samson really toughed that one out. It was a great match," Lewton said. "And James also had a tight one. He did a nice job of keeping himself positive."
All but one of Centennial's victories came in straight sets. The No. 5 doubles team of Sage Peterson and Clayton Livingston rallied from a one-set deficit for a 3-6, 6-4, 10-7 triumph.